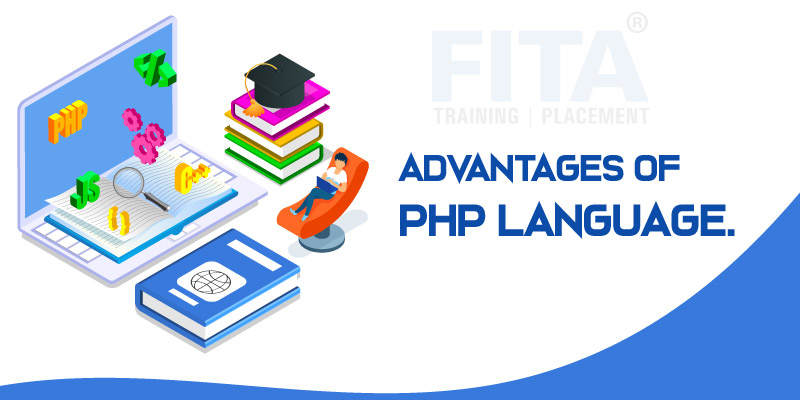 PHP- Hypertext Preprocessor. It is one of the Server-side Scripting languages. Many programmers are using this language to create websites and web applications. It was installed in more than millions of websites and internet servers in 2013. PHP files have many extensions like Phtml, PHP or php5.
PHP is the most popular programming language, to create websites and applications, every device has an advantage and also a disadvantage. In this blog, we have shared the details about the Advantages of the PHP framework. Join PHP Training in Bangalore at FITA and gain knowledge about PHP Framework.
Advantages of PHP
Cross-Platform
The application of PHP can run on different platforms. One of the advantages of using this language is the developer need not bother about the operating system as the users are working on it constantly. Also, the PHP code is capable of running smoothly and accurately on every operating system. The provider for hosting service for server-side scripting language can be found easily in PHP.
Ease of use
Within a short duration of time, any freshers who are new to programming can quickly learn to use them. The syntax of PHP language is quite similar to the C C++ programming language. The user, who has a strong C language background can create PHP website scripts.
Speed
One of the important parts of web development is speed. Recognizing the essential factors, some of the developers still can't cope with the challenge of web data speed. Compare to slower loading websites developers typically prefer the fast-loading web sites. Many developers are using the PHP language, because of its main advantage, that is its quickness.
Open Source and Powerful Library Support
Another main advantage of using the PHP language is, it is maintained and developed by a cluster of PHP developers, this helps in a great extension of the library, making a support community. PHP has good collections of functional modules, and few are accessible in PHP that includes PDF and Graphics
Stable
PHP has survived for about twenty-two years. The developers are working on applications to enhance the way of applications of users. Many types of bugs are identified over the years, the bugs are fixed immediately by the team of developers. Presently, the programming language is very stable.
The popular programming language, it is handled by a large number of users for creating different models of applications. Select the best PHP Training in Chennai to learn the functions and advantages of the PHP framework.
More Blogs: