Course Highlights and Why Content Writing Course in Bangalore at FITA Academy?

Learning the definition of content writing and the essentials of content writing.

Comprehending the Content writing Life Cycle and the process of Information Collection.

Understanding the usage of business communication, branding, and its impact on writing.

Learning to portray business objectives through content writing.

Knowing how to deliver content in different formats.

Insights on Blog writing and how to select a topic, outline, and undertake a related search.

Knowledge on how to write headlines, blog draft, rewriting/editing the blog post, and optimizing the blog post.

Getting proficient in Website Content Writing and rewriting/editing content.

Attaining expertise in proposal writing and guest post writing.

Learning to write for Public Relations, Media, Press, Brochures, and Pamphlets.
Upcoming Batches
09-12-2023
Weekend
Saturday (Saturday - Sunday)
11-12-2023
Weekdays
Monday (Monday - Friday)
14-12-2023
Weekdays
Thursday (Monday - Friday)
16-12-2023
Weekend
Saturday (Saturday - Sunday)

Classroom Training
Get trained by Industry Experts via Classroom Training at any of the FITA Academy branches near you
Why Wait? Jump Start your Career by taking the Content Writing Course in Bangalore!
Instructor-Led Live Online Training
Take-up Instructor-led Live Online Training. Get the Recorded Videos of each session.
Travelling is a Constraint? Jump Start your Career by taking the Content Writing Online Training!
Trainer Profile
FITA Academy's Content Writing trainers are industry professionals having a maximum experience of 8+ years in their field.
The trainers focus on career-oriented training to make students acquainted with industry practices.
The tutors majorly teach industry practices to enrich students' knowledge of the current industry developments.
The training experts also provide career guidance and placement guidance to assist students in their career establishment.
Soft skills are also taught by the industry experts to make students industry-ready.
Learn at FITA Academy & Get Your
Dream IT Job in 60 Days
like these Successful Students!

Features of Content Writing Course in Bangalore at FITA Academy
Real-Time Experts as Trainers
At FITA Academy, You will Learn from the Experts from industry who are Passionate in sharing their Knowledge with Learners. Get Personally Mentored by the Experts.
LIVE Project
Get an Opportunity to work in Real-time Projects that will give you a Deep Experience. Showcase your Project Experience & Increase your chance of getting Hired!
Certification
Get Certified by FITA Academy. Also, get Equipped to Clear Global Certifications. 72% FITA Academy Students appear for Global Certifications and 100% of them Clear it.
Affordable Fees
At FITA Academy, Course Fee is not only Affordable, but you have the option to pay it in Installments. Quality Training at an Affordable Price is our Motto.
Flexibility
At FITA Academy, you get Ultimate Flexibility. Classroom or Online Training? Early morning or Late evenings? Weekdays or Weekends? Regular Pace or Fast Track? - Pick whatever suits you the Best.
Placement Support
Tie-up & MOU with more than 1500+ Small & Medium Companies to Support you with Opportunities to Kick-Start & Step-up your Career.
Why Learn Content Writing Course in Bangalore at FITA Academy?
Live Capstone Projects
Real time Industry Experts as Trainers
Placement Support till you get your Dream Job offer!
Free Interview Clearing Workshops
Free Resume Preparation & Aptitude Workshops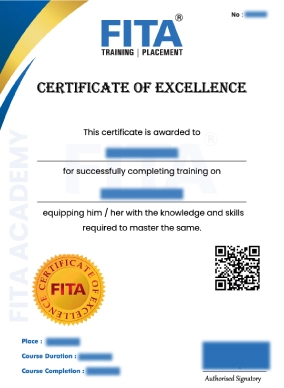 Content Writing Certification Training in Bangalore
The Content Writing Certification is one of the important certifications in the software field which will place an aspirant in one of the significant positions in their company. It has also become an in-demand certification as candidates with good content writing skills can help companies achieve advancement in their growth. As the work is SEO-based, which is one of the important factors in ranking a website at the top, much importance is given to content writers with excellent communication and writing skills. Bearing all this in mind, we have drafted the Content Writing syllabus purely according to the practices followed in the IT industry. We teach the top skills such as Adaptability, Strong Research Skills, Originality, Search Engine Optimization (SEO), Organizational skills, the Ability to Focus, the Ability to Meet Deadlines, Communication skills, Editing skills, Time Management skills, Social Media Skills, Technical skills, etc. Upon completion of the course, students will achieve expertise in writing content according to the industry practices and can assist their firms in delivering quality content to their consumers. Learning at FITA Academy for the Content Writing Training in Bangalore will act as a major platform for students to get excelled in the Content Writing course.
Have Queries? Talk to our Career Counselor for more Guidance on picking the
right Career for you!
Placement Session & Job Opportunities after completing Content Writing Course in Bangalore

There is a steady growth in the demand for content writers ever since the profession came to light. The demand is only steeping with the growing years and has proved to be the best digital marketing strategy in acquiring leads and customers. To concede with the above statement the Content Marketing Industry has seen a growth of 16% till 2021. There are a couple of more facts to prove how important content writing is and how it can produce a positive impact on the target audience. A Content Marketing Institute in the USA has released a report that 61% of the buyers in the USA make their purchasing decision only after they have read a blog related to it. Also, 70% of the companies in the USA have seen tremendous results in acquiring leads only through Content Marketing efforts. This is also true in India as even Startups to big IT Corporates are essentially recruiting Content Writers or SEO Content Writers to boost their website performance and also in acquiring potential leads. Almost all industries need Content Writers as they all own a website and started to implement digital marketing strategies to broaden their scope and maximize sales.
Let's see some of the industries, currently on the lookout for Content Writers to widen their business reach.
Travel and Tourism Industry
Education Industry
Fitness and Wellness
Health Sector
Fashion and Grooming
Copywriting and Advertising Industry
Business
Culinary Industry
Technical Industry
Boutique Industry
Science and Scientific Writing Industry
Real-Estate Industry
Finance
Recruiting Agencies
Almost all industries have been covered and it precisely states that every industry needs someone in the position of a content writer to publicize and spread their work.
Coming to job opportunities, there are multiple roles available for Content writers to choose from. Some of them are listed below.
Content Creators/Developers
Content Strategists
SEO Content Writers
Proofreaders
Editors
Brand Journalists
Bloggers
Social Media Specialists
Academic Writers/ Researchers
Technical Writers
Subject Matter Experts
Video Content Creators
The average salary of content writing professionals in India is Rs. 6,00,000 per annum. The salary of Entry-level content writing professionals is Rs. 2,84,611 per annum. The salary of mid-level professionals is Rs. 4,14,891 per annum. The salary of experienced professionals is Rs. 5, 42,556 per annum.
Join FITA Academy's Content Writing Course in Bangalore and learn from the best trainers in the field.
Success Story of Content Writing Course in Bangalore
I am a Computer Engineering Major. I like to write about software, tech, and coding. I do have technical knowledge but am not efficient in writing. FITA Academy's Content Writing Classes have largely helped me to acquire the skill of writing in an efficient manner. I am now able to write clear sentences in a fluent manner. Thanks to FITA Academy for arranging the Content Writing Training in Bangalore and making students achieve their goals.
Learning the Content Writing Course in Bangalore at FITA Academy was really an eye-opener. The trainers taught the course in a neat and precise way. The course was really enjoyable and informative. The training helped me to learn the course in-depth and assisted me in gaining extensive writing skills.
First, thanks to FITA Academy for conducting the Content Writing Classes in Bangalore as the training helped me to get placed in an IT company with a good package. Thanks to my trainers and the placement team for their consistent effort and support which have helped me to get placed.
I am happy to share that I have got selected as a content writer in an IT company. The package is also good. Thanks to my trainers for their support and effective training.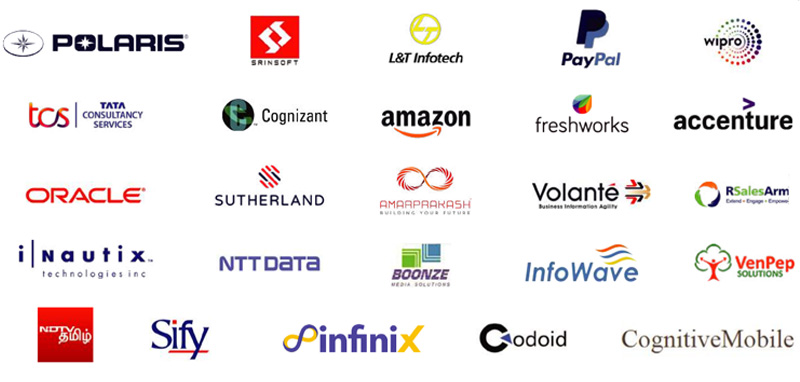 Frequently Asked Question (FAQ) about Content Writing Course in Bangalore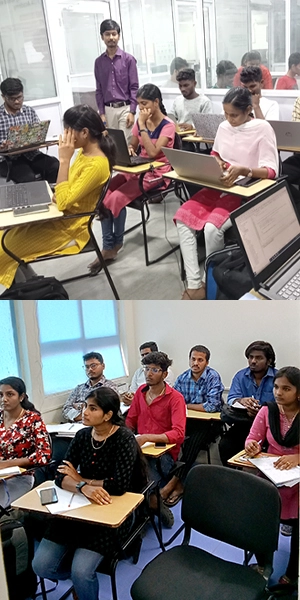 Content Writing is the art of producing content that can engage the audience to perform a specific goal. For example: Convincing your visitors through writing that you sell quality products so that they will purchase your merchandise or guiding your website visitors on how to set up an account in your website or how to purchase a product or how to change a setting in their account. There are many types of content writing. But the style varies for each type of content we are writing as we have seen in the above example. Generally, there are different types of content writing that cater to different purposes. Some of the different formats of marketing that require content writing are,
Email Newsletters
Video Scripts
Social media posts
Podcasts titles
Webpage copy
Landing pages
YouTube video descriptions
So, whatever the marketing type is, we need good content to sell our products. Moreover, when it specifically comes to website content, most entrepreneurs deploy content marketing to acquire leads and sales. This is why SEO-based content is very important.
SEO Based Content
SEO-based content is primarily important to guide the customers down the sales funnel. The process in which we guide the customers down the sales funnel is called Customer Journey.
The Customer Journey involves the following steps.
Awareness
Consideration
Decision
Retention
Advocacy
i) Awareness – The first step is to create awareness. This can be done by posting our content on our social media channels to let our customers know that we deliver our services online also.
ii) Consideration – Providing the customers a positive experience through our content is imperative to make them acknowledge and consider our products and services. This is the next step in the Customer Journey where the customers will be visiting our website for the first time and we have to make a quick first impression through our website and content.
iii) Decision – Their decision depends on how well we sell our content. Our content has to be sharp and concise but also be able to speak our brand in a precise way.
iv) Retention – Once we make them purchase our product our responsibility increases. We have to retain them and make them our customers for life. It is based on the quality of content we deliver through our website.
v) Advocacy – Advocacy is nothing but advocating our services through other websites. Sometimes it is done through guest blogging, advertisements, and PPC marketing.
The Content Writing Classes in Bangalore at FITA Academy is a distinguishable training program teaching the clear practices of Content Writing followed in the industry for the students.
The General rules in Writing an SEO based Content
Content Writing is not about writing long paragraphs to convince customers into buying our products. It needs a lot of research work and preparation before we even attempt to actually write the content.
Let us now see the general rules to be followed while writing SEO-based content.
1. Research
1a. Business Goals
1b. Buyer Persona
1c. Search Intent
1d. Keyword Research and SEO
1e. Content Strategy
1f. Topic Research
2. Planning
3. Writing
1. Research – The content we write should be more research-based, which means jotting down the actual facts and information that we find in our research. This type of content creates a more positive impact on our audience and in turn, they acknowledge our authenticity and truthfulness.
1a. Business Goals – Ultimately every business' goal is to acquire more leads and convert them into sales. Proper and precise content would lead a business into achieving the same. But before that, we need to frame what our business goals are. For example, We should know our target audience and write content for them. If we are selling sports shoes, our main target audience is sportspersons and not the general audience. So we have to tailor content according to their persona and their preferences. This would sell our content and also our products.
1b. Buyer Persona – As we saw above, a buyer persona is about understanding our target audience and their preferences. How can we understand our buyers' preferences? For example, let's take the above example. A sportsperson is looking for a pair of shoes on our website. But he leaves our website after a couple of minutes. So it means we don't have what he is looking for. In this situation, we are missing out on important things like what is the sportsperson's style, comfortableness, their favorite color, etc? This all constitutes the buyers' persona. So what should we do in this kind of situation? Mostly to know the buyers' persona entrepreneurs implement any analytical tools like Google Analytics, etc to understand their customer's preferences. So when we include that in our writing, we are on the advantageous side of winning our customers.
1c. Search Intent – Understanding the search intent of our users' queries is also imperative while we deliver content. We are exactly talking about keyword placement. Before paraphrasing the content we need to be aware of our users' queries/questions for which they have been looking for answers. Placing the correct keywords in our content will add more value and also can be easily searchable by our users.
1d. Keyword Research and SEO – As Content writing is now mostly aligned with SEO, keywords are necessary for reaching out to our audience. With the help of your team or if you are individually running a website, you should do your keyword research so that you can deliver optimized and personalized content for your audience and attract them to your website.
1e. Content Strategy – Content strategy is nothing but preplanning, how and where to deliver your content. For example- what kind of content you are going to write – an article, blog, or a social media post and where are you going to post it – whether on your website, or social media sites. Planning them neatly will win more points for you and can easily acquire more leads.
1f. Topic Research – Above all, topic research is equally important, for your audience to engage with you. So coming with topics that your audience can relate more to, will be a significant factor in winning over your audience.
2. Planning – Planning your tasks beforehand will be easy for you to focus on the big picture, that is acquiring sales. So prepare an excel sheet and list out all your tasks before starting to write your content.
3. Writing – This is where our main task begins. To put out neat content that can be understood by everyone. And if we follow all the steps that have been included here to draft precise SEO-based content we can keep our sales funnel busy.
Join the Content Writing Training in Bangalore at FITA Academy and learn extensively the methods that will enhance the writing skills that capacitate you as a professional Content Writer.