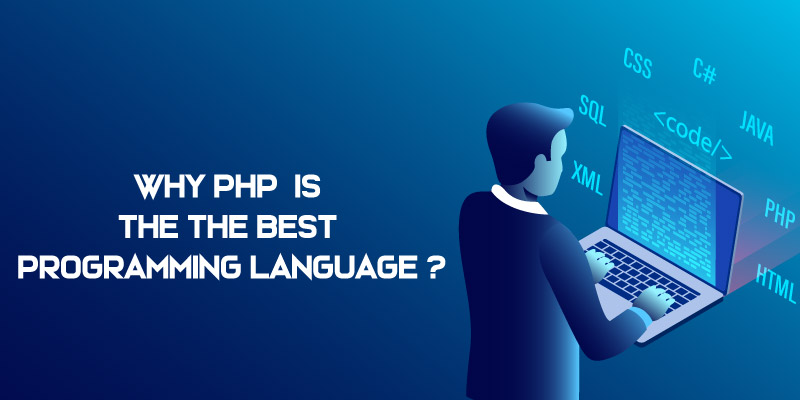 Nowadays, there are different types of job openings, where professionals can advance their careers. Many companies are working on CMS and PHP frameworks. A candidate should know Drupal, Symphony, WordPress, Zend, Joomla to get a job as a PHP developer in MNCs.
There are many types of developers like, backend developer, front end developer, Graphics developer, Mobile developer, PHP developer, Game Developer and many more. Where PHP Developers stand out in the market and the need for the PHP Developers are comparatively high.
The PHP programming language is generally used for web application development and developing websites.
PHP Developers are highly preferred in the programming world. Since most of the new websites are developed in PHP, so the demand and need for skilled PHP developers will be high in the market. Join PHP Training in Bangalore and learn more knowledge about the PHP language.
PHP Program is the Best
Evidence over the Internet: Many of the websites are with extensions like "PHP". Currently, the PHP page is said to be a standard aspect of web applications, and it is one of the popular languages for website development used by developers. Some of the websites which use PHP are Yahoo, Wikipedia, WordPress, Facebook, etc.
CMS maintaining PHP: Several CMS are supporting PHP and are accessible on the internet for downloads like Drupal, Magento, Joomla, etc. The CMS helps the PHP to publish the websites easily. This is one of the good points for the future of PHP development.
The Integrity of PHP: After overtaking many major programming languages, PHP came to the lead. It is because it is simple when compared to the other languages and has less complexity in it.
Regular updates in PHP: New technologies and new frameworks are being developed to rework the usage of PHP. New frameworks that support PHP coding are updated regularly, which is a move towards PHP's future.
Why use PHP?
Many reasons to support why PHP is the Best.
PHP is free and Open-Source.
PHP is cost-effective
Learning Curve is less when compared to other languages.
It is constantly refreshed to keep up with the latest technology trends.
It is a Cross-Platform, You can use the applications on several different operating systems such as Mac OS, Window, etc.
The PHP Developer should have the following skills:
Networking
Project Management
Business Communication
Business Finance
Html, CSS, JavaScript.
The people who are willing to start their career as a PHP developer can easily go for it, Learn PHP Training in Chennai at FITA and step into the programming world.