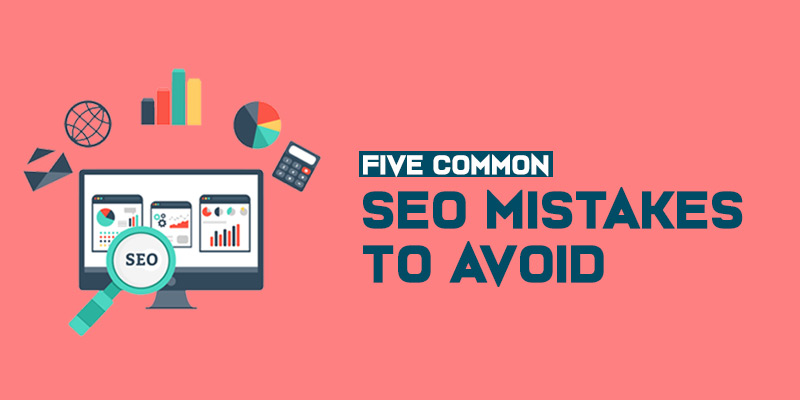 SEO is a great way to bring a visitor to the company's website. SEO Stands top in the marketing field.
Some of the common SEO mistakes are difficult to avoid. One of the major mistakes is Analyzing optimization techniques because search engine laws are difficult to predict and usually SEO Analysts tend to make mistakes here. Also, we can not check your methods in real-time. Let's analyze some of the common SEO mistakes, you should avoid on your business website for producing the desired results. Learn Seo Training in Bangalore to gain more knowledge in Seo Field.
Opting the Wrong Keywords
One of the general errors in SEO is choosing the wrong keywords and using those keywords would not reflect on the Search Engine. For choosing the right keywords, you should assume yourself as an end-user to choose the keywords and think about how they would search for a product in the search engine.
To choose the best keywords you can also use tools like; Moz Keywords Explorer, Google Ad Words, Google Trends, SEM rush, and Keyword Planner which help you to find the keywords that are mostly used by the users for their searching.
Duplication of Content
The term content duplication means that the same content is appearing on more than one WebPage within similar or different domains. Plagiarizing content is noticed as a spammed practice and this is not supported in the marketing field. When duplicate content is found, the search engine cannot decide which content has to be indexed and so in the search result, this web page will not be shown.
Lack of Concentration on getting quality backlinks
Sometimes link building receives a faulty trap. The amount of quality backlinks helps you to bring the website to the ranking factors. Also, Search engines and links are delivered to the interested users to your content.
Less Active in Social Media.
Social media is one of the best and most powerful ways to improve websites and content. Most of the SEO experts state that social signals can help to obtain positive ranking factors and it is a good source to increase traffic. It is going to be a major loss for the business if the business is not active in any of the social media websites.
Not focusing on Analytics
Google Webmaster and Google Analytics are the two important tools that are used for measuring the overview of website performance. This tool can help you to know whether the optimization is running for various types of content and handling multiple plans that you are trying out.
Search engine optimization plays a vital role in a Digital Marketing strategy. Making mistakes in SEO practices is common and one can avoid those mistakes by using the references that are provided on the Internet. But, to have a better understanding of the SEO Practices and Techniques Join SEO Training in Chennai and gain more knowledge in Digital Marketing and avoid those mistakes.
These five errors are quite common, so on reading the above blog, it makes much easier to understand and prevent you from committing any mistakes in the SEO practices.