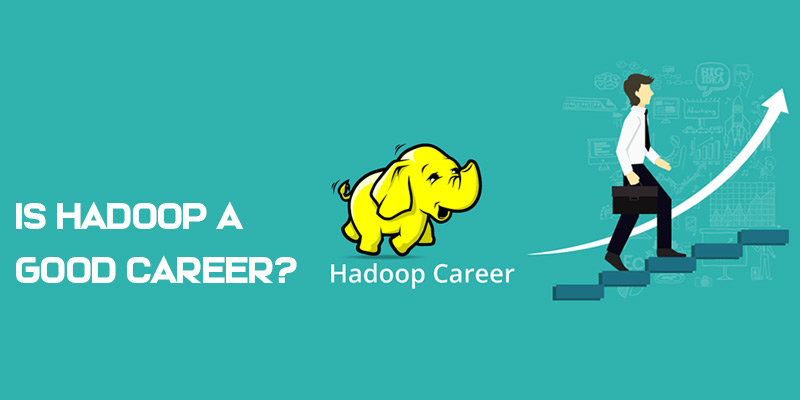 In the Big Data World, Hadoop is not a small framework. Hadoop has a broad ecosystem of related technologies. Join Hadoop Training in Bangalore and understand about the Hadoop fundamentals and make a strong foundation to get a great career in Hadoop.
Hadoop Career Path
Hadoop is one of the leading popular frameworks in Big Data Space. People from the IT sector have a potential career path in Hadoop and can easily switch their career path into Hadoop.
Some of the popular examples are-
Software Programmer (Developer):
The Developer of Hadoop can deal with the various Hadoop abstraction SDKs and can get advantages from data.
Data Analyst:
The Specialist of SQL language has large openings in Hadoop to work on SQL engines like Impala and Hive.
Business Analyst:
By using the largely collected data, the organization has become more productive and the role of the business analyst is essential in this.
ETL Developer: 
If you are working as an ETL developer, by using tools like Spark, you can easily shift to Hadoop ETL.
Testers: 
In the Hadoop field, there is a huge demand for the tester role. Byunderstanding the fundamentals of Hadoop, the tester can shift to this role.
The Big Data Engineers or Data Engineers are responsible for providing solutions to the Cloud Vendors. They help in gaining the knowledge of the data component to the cloud providers and it is one of the promising roles.
Job Positions
MapReduce Developer
MapReduce Developer- Java Developer Role, explains the Hadoop system operates internally. The jobs of MapReduce are important for large functioning systems, and the developers can learn a system in and out paid high.
Hadoop Administrators: 
The Hadoop administrators are capable of maintaining the Hadoop cluster healthy and performing. This may include typical administrator tasks like regular systems, Health checks. The majority of tasks like health checks, regular system, but these tasks needed for learning Hadoop system architecture.
Join Hadoop Training in Chennai and learn more about the career scope of Hadoop and its fundamentals.
Related Blogs: