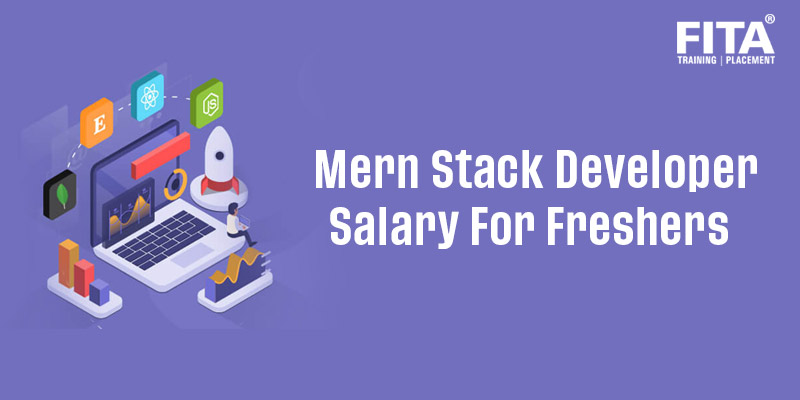 MERN Stack is an acronym for MongoDB, ExpressJS, ReactJS, and NodeJS. It is a framework that enables developers to build web applications on top of popular Javascript libraries. There is no set salary for a MERN Stack developer in India, but it can be anywhere from Rs 15,000 to Rs 3 lakh per annum. 
Developers earn a decent salary, and there are many opportunities available in the industry, especially for freshers. The demand for this skill set has increased tremendously over the past few years and so have the salaries. 
There is also a huge shortage of skilled developers in the market, due to which companies are willing to pay handsomely for them. The job prospects are good as well since most employers prefer hiring those who have worked with frameworks like MEAN.  In this article, let's discuss about MERN Stack Developer Salary in India. We will cover some important points, including how much does a MERN Stack Developer make in India? How demanding is the job? What skills you need to have? Are there any courses you can do to enhance your chances? Lets find out.
What does a MERN Stack Developer do?
A MERN Stack developer works on building robust web apps using technologies such as JavaScript, HTML5, CSS3 etc. They also work closely with backend developers to ensure the best possible user experience.
This role requires extensive knowledge of Javascript and other front-end languages. In the job, you will be expected to deliver code quickly in a fast-paced environment. Also, you should know how to use Git or similar version control systems efficiently. Along with MERN Stack, you can also become an expert from Java Training in Chennai and get a job in the IT industry with a good MERN Stack developer salary.
MERN Stack for Beginners
A MERN Stack developer is a software engineer who specializes in the development of a mobile app. These developers are more often seen as the backbone of any mobile app development firm. The main reason for this is that they are not only responsible for the design and development of an app but also for ensuring that all aspects of it are working properly. This includes coding, testing, and maintaining the app once it's been released to the market. 
The average MERN Stack salary in india for a beginner in this field ranges from Rs. 20,000 to Rs. 35,000 per month. The MERN Stack Course in Chennai offers students a complete introduction to Mern and all its features. The course includes lectures from industry experts, hands-on labs with real-time feedback, and a mentor who guides you through your journey of learning Mern.
MERN Stack Platforms For Developers & Programmers 
A MERN Stack platforms is a platform composed of various software applications and programming languages. Microsoft, Linux, OSX , and Unix are some examples of MERN Stack platforms. The MERN Stack is a computing stack that includes Web technologies, database technologies, mobile development tools, and server-side web frameworks such as Node.js.  
Salary Trends
There is high demand for MERN and can earn the best MERN Stack developer salary in India for fresher. And for MERN Stack developers salary in India vary depending on the city and company. Developers who are experienced and have an excellent track record can earn even more. A MERN Stack developer in IT sector earns between Rs 15,000 to Rs 30,000 per month. However, salaries vary across different companies, work experience, and skills.
Salary Range Based On Different Companies
Based on the company, the MERN Stack developer salary in India for fresher can go upto Rs 30,000 to Rs 1 Lakh per month. If you are a developer then it depends upon the number of years of experience you have at the start. Here is a list of MERN Stack Developer Salary for freshers in LPA based on various companies in India.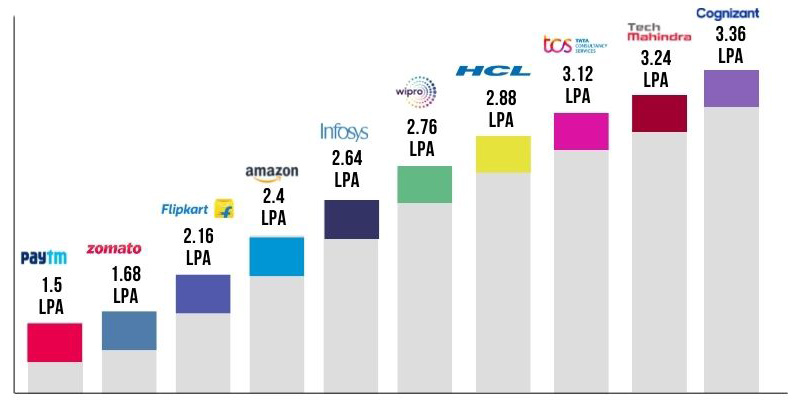 Salary Range Based On Work Experience
Mern developer salary in India is a vital factor that influences a person's financial situation. It plays a significant role in the decision-making process of finding a job and negotiating salary. Here is a list below shows the average annual compensation for MERN Stack Developers with different levels of experience in India is: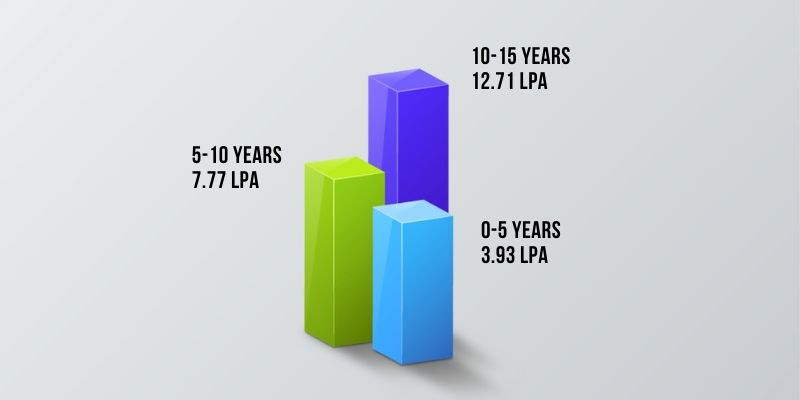 Salary Range Based On Skills
The MERN Stack developer salary range in India is based on the skill set they possess. A MERN Stack developer with a strong proficiency in Python, PHP, and JavaScript will have a higher salary than one with lesser skills.
MERN Stack developers are required to have proficiency in these three languages to be employed by companies. They also need to have knowledge of the following:
NodeJS

AngularJS

MySQL

and SQLite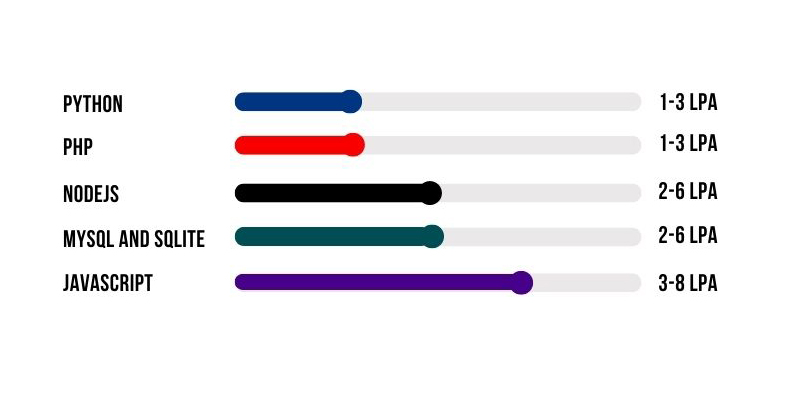 Why learn MERN Stack Development
MERN Stack development is a powerful tool for creating web applications. It is an open-source, JavaScript-based framework, and it can be used to build front-end and back-end web applications.
MERN Stack development has many benefits like faster development time, scalability and cost optimization. However, it also has its downsides, like complexity of code and lack of documentation.
The MERN Stack development framework has been gaining popularity in recent years because of the ease with which it can be used for building complex web applications with a lot of features and functionality without sacrificing performance and scalability.
By combining Mern with NodeJS, ReactJs and Full Stack Developer Course in Chennai, we will teach you how to develop full stack mobile apps using ReactJS and NodeJS technology as the backend. This course will start by first understanding the basic concepts of nodejs and react js. We will go through the various components required to create a functional and scalable application. The end product could include login screens, dashboard, registration page etc.
After completing this course, you would have gained enough knowledge on how to create your own app using MERN Stack tools. You would also understand what are the pros and cons of different technologies available out there for creating modern web applications.
How to become a MERN Stack Developer?
The MERN Stack is being used to create applications for web or mobile. Developers who want to learn how to become a MERN Stack developer should take advantage of MERN Stack training that can teach them how to use these technologies.
MERN Stack developers are in demand because they are needed for creating applications using the MERN Stack. They are also needed for building web and mobile apps using these technologies.
A MERN Stack developer must possess all these skills
Working experience in any programming language.

Understanding of fundamental aspects of computer architecture such as memory management, virtualization and threading.

Good command over data structures, data flow control, object oriented design.

An understanding of networking fundamentals including TCP/IP protocols at OSI layer 2 and 3.

Familiarity with the internet protocol suite (TCP/UDP) as well as network connectivity issues.

Basic HTML and CSS.

Javascript: A scripting language that provides interactive behavior to web pages.

Ability to work proficiently in asynchronous APIs and JSON data format.

Knowledge of SQL.

Ability to deploy websites in a production environment.

Good communication skills, both written and verbal.

Experience working in a team setting.

Strong analytical abilities and ability to solve problems quickly.

Excellent problem-solving skills.

Ability to adapt to new situations fairly easily.

Self motivated and self directed.

Organized and detail orientated.
Who Will Learn MERN Stack App Development Course?
There are lots of people who want to learn MERN Stack development but don't know where or when to start. They feel overwhelmed and confused when they see so much information on the Internet and so little guidance about learning MERN Stack development. They wonder whether they should go for an online course or enroll on a regular program. This MERN Stack Training in Bangalore is designed not only to teach you the basics of MERN Stack development but also to provide practical guidance on developing your own apps. Our instructors are some of the most experienced MERN Stack developers out there. They are highly qualified, and we guarantee 100% job assistance after our students complete this course. So if you are looking for a quick-start career, then enroll today.
What's included in MERN Stack App Development Training?
In our MERN Stack app development course, students will get an overview of each component and its purpose. Students will be taught how to install the appropriate software environment, set up a local server and run it. They will also gain familiarity with the structure of a typical MERN Stack app.
What makes us different from other MERN Stack courses is that We cover more topics in less time than regular classes. FITA Academy has designed the entire curriculum based on industry practices. After completion of our course, we will give you a certificate which will help you get hired faster. With us, you can build your own skill and expertise in MERN Stack app development.
MERN Stack Developer Important Interview Questions and Answers
MERN Stack is a programming language that uses the concept of "stack" to manage memory. It is a high-performance, statically typed, multi-paradigm language with support for functional, imperative and object-oriented programming styles. With Mern and Python Training in Bangalore you can learn data structures, algorithms and other concepts with the same ease and effort. MERN Stack is one of the fastest-growing software development tools in the world. It provides a fast and efficient way to build, test, and deploy applications. Here are some MERN Stack developer important interview questions and answers which will help you in your upcoming MERN Stack developer interview.
What is a "stack" and what is the stack data structure?
A stack is a last-in, first-out (LIFO) data structure that stores the items which are pushed onto it and pop from it. The stack requires no other storage structures, nor does any of its data.
Stack data structure is a Stack object, which stores items to be pushed onto and popped from the stack. The item on top of the pile becomes the next item to be pushed onto and popped from the bottom of the pile. Pushes and pops are triggered by two forms of operations: push() and pop().  
Why would anyone use MERN Stack for building applications?
The MERN Stack is a framework used to create modern, front end Web Applications. It's made up of three main components: Express, MongoDB, React JS, and it has been gaining popularity because it allows fast development, scalability, modularization, and ease of maintenance of an application.
How many frameworks exist for Node JS?
There are more than 20 frameworks available for node.js. I recommend using express.js due to its simplicity. This Node JS Training In Chennai will give you complete knowledge of what express is and how to use it. 
How do client-side and backend programming differ?
Client-side programming refers to the part of code that is interpreted directly by users, while backend programming refers to the code that runs in a web server.
Explain what a REST API means?
REST APIs are collections of resources (usually documents) that can be accessed over HTTP. You access it as a service rather than as individual files. Resource identifiers (URI) are described in URLs. These are called hyperlinks because of their similarity to links found on the World Wide Web.
What does the term "fat model" mean?
In fat models, data is stored in several tables spread across database servers. Fat models allow easy sharing of data across multiple systems and simplify queries. On the flip side, you need to plan carefully since changes in one table could affect others. backend programming deals with data processing at back end. In other words, backend coding involves creating APIs and services that clients will interact with via web pages.
What features does MERN Stack offer?
MERN Stack offers following features:
Modularity

Testable code quality

Easier debugging

Faster delivery of updates via code versioning

Lesser dependency on libraries or frameworks

Scalability

Cross platform compatibility
What is the advantage of using MERN Stack over traditional technologies like PHP and ASP.Net?
Traditional technologies require heavy investment in terms of learning curve and infrastructure cost. But the MERN Stack enables developers to focus on writing code without having to worry about technicalities.
Does the MERN Stack support both single-page application (SPA) and mobile-first approach?
 Yes, the MERN Stack supports SPA and Mobile-First approaches.
Define JSON
JSON stands for JavaScript Object Notation. It is a simple text format that uses human readable texts to transmit data objects consisting of name/value pairs.
How do REST APIs differ from SOAP APIs?
The REST API is a type of web service API that makes use of Hypertext Transfer Protocol (HTTP) to communicate with the server. It provides a standard way to communicate with remote system and return result.
What is GraphQL?
The GraphQL specification defines a query language for requesting data within a large distributed system such as Facebook, where each object may be contained in its own separate database.
When should a website have a mobile app?
Apps are helpful when there is no good alternative for accessing information. For example, if you want to check your flight status but cannot get through the airline's website.
End Summary
MERN Stack Developer is one of the most demanding and in-demand job titles in the world. With the increasing popularity of MERN Stack, the demand for MERN Stack Developers is on the rise. MERN Stack developer salary in India for fresher vary depending on the company and experience. Make sure to research the salary of the company you are considering before applying. If you're interested in pursuing a career in MERN Stack Development, now is the time to begin your research and prepare yourselves for a bright future in this field.