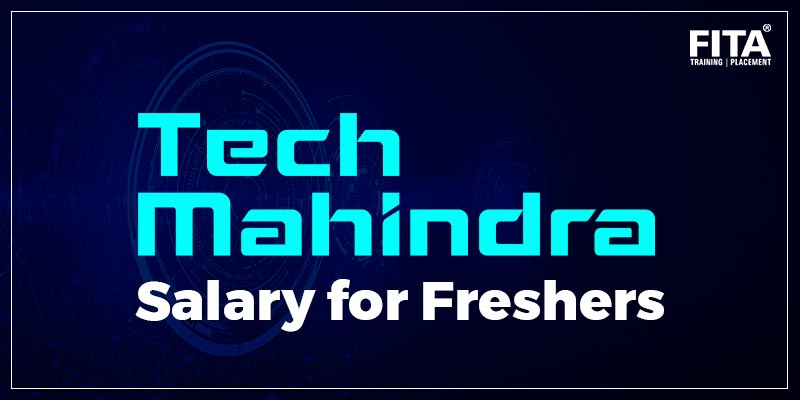 Today's topic is Tech Mahindra Salary for Freshers. Tech Mahindra is one of the top IT companies in India. It is an Indian-origin multinational conglomerate, having offices in various countries around the world. Tech Mahindra is an IT service and consulting company but also provides many other services. As of now, Tech Mahindra has a total of 973 total clients who are from different parts of the world. Some of the other services it provides are Infrastructure and Cloud Services, Network Services, Integrated Engineering Solutions, SAP Data Analytics, Customer Experience, Experience Design Services, Testing Services, Oracle, Artificial Intelligence, and much more. Tech Mahindra total of 2,60,000 employees in over 100 countries.
Before moving on to the topic, Tech Mahindra Freshers Salary, let us now see the compelling reasons to join Tech Mahindra as a Fresher and also see the Tech Mahindra Interview process.
Reasons to join Tech Mahindra
1. Work-life Balance
Tech Mahindra is one of the companies that provides its employees with a good work-life balance. Many of the employees in Tech Mahindra have said that they can balance between their work and life very well.
2. Tech Mahindra is a Brand
Tech Mahindra has grown to be a brand of value. So working for Tech Mahindra has so many perks and benefits The brand also has more influence in the IT Market due to its more contribution to the IT world. The Tech Mahindra Salary for Freshers is high compared to other companies.
3. Work Culture/Work Environment
The Work Culture of the company is so flexible and all the employee needs are addressed here. Tech Mahindra has designed work policies that are employee-friendly so that if any employee has any concerns he or she can report them to the appropriate person and get the problem solved.
4. People/Colleagues
The employees working in Tech Mahindra are from different parts of the world so you can expect to meet some like-minded people with whom you can discuss the Business needs as well the solutions for them. You can also know about the different culture that prevails in our world through your colleagues.
Tech Mahindra offers a wide range of career opportunities in the IT industry. Find out more about our latest job openings and get the best Tech Mahindra salary for freshers with a good package.
5. Flexible Policies
Tech Mahindra is one of the many IT companies that have flexible policies for employees' well-being. Employees can opt for any shifts that fit their time frame. Like this, they have many policies that support the well being and growth of the employees.
Now let us move on to the Tech Mahindra Interview process and we will see the Tech Mahindra Fresher Salary.
Tech Mahindra Interview Process
Tech Mahindra conducts its interview process in 4 rounds. They are,
Online Aptitude Round
Essay Writing Round
Technical Round
HR Round
1. Online Aptitude Round
In the Online Aptitude round, a total of 75 questions is asked. There is a total of 7 sections in the Online round which are asked from English and Maths. The Pattern is somewhat like this.
Section and total number of questions asked
English Language General 1- 10
English Language General 2-20
English Language Comprehension 5
Quantitative Aptitude – 11
Verbal Reasoning General – 3
Verbal Reasoning Paragraph – 3
 Non-verbal reasoning – 5
Total-75
2. Round  – Essay Writing Round
The second round is the Essay writing Round. This round will test your written communication skills in English. A picture will be shown on your computer screen and you will be given 15 minutes to write about the picture. This is an Elimination round, so prepare accordingly.
The Tech Mahindra Freshers Salary is designed according to the skills, knowledge, expertise, and proficiency of a candidate in technology.
3. Round  –  Technical Interview Round
The third round is the technical round. In this round, most of your questions would be technical-based. In the sense, you will be asked about engineering subjects in case you have done Engineering. Some of the topics or concepts asked during the interview are Data Structures, Algorithms, DBMS, Operating Systems, Networking, OOPs concepts, C, C++, Java, SQL, etc. They will ask questions about the information in your resume also so fill your resume with the honest details and with the topics you have gained knowledge from. They might also ask about their company and their technical work, so be prepared to answer them as well.
The Tech Mahindra Fresher Salary is one of the best salaries given to freshers in the IT industry.
4. Round –  HR Round
The Final Round is the HR Round. In this round, basic questions are asked like " Tell me about yourself"?, qualifications, Industry-related experience, strengths and weaknesses, salary expectations, etc.
Let us now see the Tech Mahindra Salary for Freshers. We will see the Salary for each job role along with the responsibilities and skills.
1. Software Engineer
A Software Engineer is responsible for creating software for computers as well as applications. They design and develop applications as per the current needs of the end-users. They are also responsible for evaluating the software and modifying it according to the current needs.
The other responsibilities of the Software Engineer are,
Carry out the complete Software Development Life Cycle (SDLC).
Create flow charts, layouts, documentation to find requirements and solutions.
Create Well designed and testable code.
Create specifications and find operational feasibility.
File and manage software functionality.
Find the errors and get rid of them.
Enhance the existing systems.
Implement programs and analyze user feedback.
Develop the applications according to industry standards.
Make sure the software is incorporated with the latest features.
Software Engineer Skills
Knowledge of Computer Programming in the languages such as Java, Python, C#, .Net, Mean, and Ruby.
Knowledge of Software Development Life Cycle.
Knowledge of Object-oriented Design concepts.
Proficiency in Software Testing and Debugging.
Analytical and Logical thinking skills.
Verbal and Written Communication skills.
Problem Solving Skills.
The Salary of a Software Engineer in Tech Mahindra for a fresher is around Rs. 2 to 3 lakhs per annum.
To be a Software Engineer in Tech Mahindra, students can choose our C C++ Training in Chennai at FITA Academy and learn all the essential and imperative concepts of C C++.
For our Bangalore students, we conduct many software courses like Java Training in Bangalore to help them master the programming language.
2. Test Engineer
A Test Engineer also called Software Test Engineer is the one who tests the software products or the software itself to check whether they perform according to the client's needs. They will test the quality, performance, agility, and scalability of the software products and the software.
The Responsibilities of the Test Engineers
Communicate with the client and get the product requirements.
Create, plans, procedures, and scripts to test and analyze the software.
Utilize automated or manual testing procedures to examine the functionality of software and applications.
File the testing procedures to ensure consistency and compliance with standards.
Make sure the developed software meets quality standards and it is in correspondence with the client's requirements and company policies.
Finding bugs and errors.
Examining the metrics such as User acceptance, improvement, and performance.
Utilizing different programming languages to write the testing scripts.
Test Engineer Skills
Doing documentation
Creating software tests, test plans, test scenarios, test cases.
Comprehending the testing process.
Knowledge of DevOps and Methodology.
Knowledge of Automation.
Knowledge of Web and Mobile Technologies.
Understanding the Software Development Life Cycle.
Analytical and Logical Thinking.
Proficiency in Testing tools and techniques.
Social Networking Skills.
The salary of a Software Testing Engineer in Tech Mahindra for a Fresher is around Rs. 2 to 3 lakhs per annum.
To become a Software Testing Engineer in Tech Mahindra enroll in our Software Testing Course in Chennai at FITA Academy and learn all the software testing techniques and methods followed in the IT domain.
3. Java Developer
A Java Developer is one who designs, develops, tests, and manages Java-based applications. Since Java is used widely, the daily roles of the Java Developer vary tremendously. But let us see the general responsibilities of Java developers.
The typical responsibilities of Java Developers are, 
Be a part of all the stages of the software development life cycle.
Deploy java-based applications that can be of high volume and low latency.
Evaluate user requirements to define business objectives.
Design system features and functionality.
Know the application objectives and functionality.
Make sure the application designs are in correspondence with the business needs.
Create and test the software.
Find and solve any technical issues.
Develop detailed design documents.
Java Developer skills
Knowledge of Java Server Pages and Servlets.
Knowledge of Web Frameworks. For example Struts and Spring.
Proficiency in Service-oriented architecture and web services like SOAP and REST.
Knowledge of Markup languages like XML and JSON.
Understanding Object-Oriented Programming concepts and patterns.
Understanding Abstract Classes and Interfaces.
Knowledge of Constructors, Collections, and Access Specifiers.
The salary of a Java Developer in Tech Mahindra for a fresher is around Rs. 2 to 3 lakhs per annum.
To become a Java Developer in Tech Mahindra, join our Java Training in Chennai at FITA Academy where you can learn the programming language to the fullest.
The Tech Mahindra Salary Package for Freshers increases once you move on to the next level gaining high knowledge and expertise.
4. Dot Net Developer
Dot Net Developer is a web programmer with a strong knowledge of the Dot Net Frameworks and with the knowledge creates different Software, applications, and interfaces. The Dot Net Developers develops software products/services according to technical needs.
The Responsibilities of Dot Net Developers
Take Part in requirement analysis
Team up with the internal teams to develop software design and architecture.
Write efficient codes using Dot Net programming languages.
Review and retest the codes.
Enhance existing software.
Create documentation of the Software Development Life Cycle.
Offer Technical support.
Dot Net Developer Skills
Knowledge of ASP.NET MVC
Coding Skills
Knowledge of C#, F#, VB.Net.
Knowledge of Database applications such as SQL Server, NoSQL, and Oracle.
Knowledge of client-side technologies such as HTML, CSS, JavaScript, and BootStrap.
Knowledge of Budget Design
Time Management Skills
Problem Solving Skills
The Salary of a Dot Net Developer in Tech Mahindra for a Fresher is around Rs. 2 to 3 lakhs per annum.
To become a Dot Net Developer in Tech Mahindra, join our Dot Net Training in Chennai at FITA Academy and learn the Dot Net concepts broadly.
The Tech Mahindra Starting Salary for Freshers is designed once their skills and knowledge are evaluated.
5. UI Developer
A UI Developer is an IT professional who is responsible for creating attractive UI elements that help the users to easily navigate the Website. They create the translational layer between the presentation layer and backend layer so that both the layers can perform fullest to their potential and not lack the functionalities.
A UI Developer's Responsibilities
Team up with other developers to make sure the website is completely functional and visually appealing.
Coordinate with the client to understand their needs and requirements.
Design the layout of the website.
Make sure the website is optimized for different platforms such as mobile phones, laptops, and more.
Utilize analytics to test client satisfaction.
UI Developers Skills
Knowledge of HTML, CSS, and JavaScript.
Knowledge of Wireframing and Prototyping skills.
Knowledge of Visual Communication.
Having Interaction design Skills.
Proficient in Coding.
Analytical Skills.
Information Architecture skills
The Salary of a UI Developer in Tech Mahindra for a Fresher is around Rs. 2 to 3 lakhs per annum.
To become a UI UX Designer in Tech Mahindra join our UI UX Course in Chennai at FITA Academy where you can get trained by the industry experts and learn the course to gain first-hand knowledge of the same.
The Tech Mahindra Package for Freshers in India is one of the highest compared to other countries.
6. Solution Architect
A Solution Architect is the one who analyzes a business's needs and finding how IT can support those needs using software, hardware, and infrastructure. Solution Architects acts as the bridge between the IT team and Support team to ensure all of the employees are aligned with the same specific purpose to develop the same technical solutions for the business needs.
A Solution Architect's Responsibilities
Conduct brainstorming sessions to find the essential solutions for the business needs and problems.
Find Opportunities for Process improvements.
File the testing requirements precisely.
Find areas where IT can support business needs and goals.
Team up with the business units to identify the IT strategies to enhance the current IT implementations.
Develop and migrate the Software and Services across the organization.
Team up with the product and delivery teams to find scalable solutions and products.
Conduct meetings with clients and internal stakeholders to find the correct solutions.
Solution Architect Skills
Knowledge of Computer and Operating Systems.
Knowledge of Infrastructure and Engineering Design.
Proficiency in DevOps.
Knowledge of System Security Measures.
Show know Business Analysis.
Understanding Database Management
Understanding Cloud Development.
Understanding Web Platforms.
Knowledge of Hardware and Software Management.
Understanding Network Administration.
Knowledge of Project and Product Management.
The Salary of a Solution Architect in Tech Mahindra for a Fresher is around Rs. 2 to 3 lakhs per annum.
To become a Solution Architect in Tech Mahindra, join our Cloud Computing Course in Chennai or AWS Training in Chennai. Both of the courses would help you become a Solution or Solutions Architect.
Conclusion
In this blog, we have now seen the Tech Mahindra Salary for Freshers in detail. The Tech Mahindra Freshers Salary would vary from professionals to professionals. It all depends on the skill, expertise, knowledge of the individual with respect to their technology. In Tech Mahindra, there are more roles available for freshers than the ones mentioned here and there are different Tech Mahindra CTC for Freshers. So explore them all and make the best of the opportunities. You can join FITA Academy where all the software courses are taught professionally through experienced industry experts. By enrolling, you can be certified as well as avail of the best opportunities in the field.