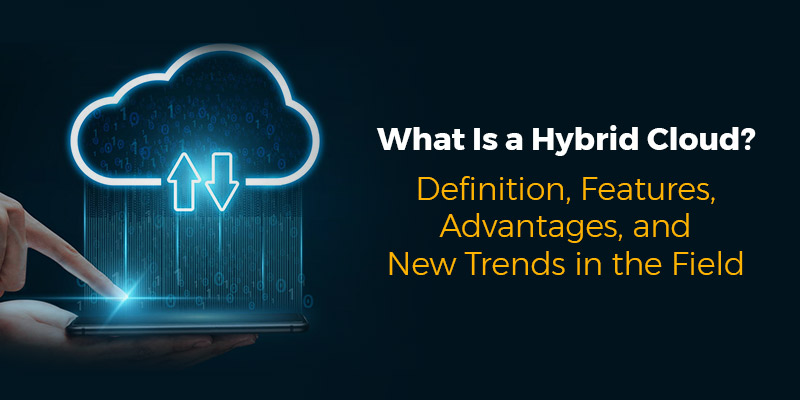 Cloud Computing is one of the best career options for both novice and experienced professionals. The global hybrid cloud market raised from around $49.9 billion to $99.6 billion. In the future, the Hybrid cloud market, its hardware, software, and Hybrid infrastructure will increase the demand by around $1.5 trillion.
In many businesses, cloud computing is becoming more popular because of its unique features. Professionals across the globe, particularly those in the IT industry, are clamoring for cloud computing. In India, the number of people using cloud computing services has continuously increased to above one million. According to the report, IT investment will be in a private, public, or hybrid cloud setting in the future and the cloud computing business in India is predicted to grow to $5 billion by the upcoming year.
To get an in-depth understanding of cloud computing, you can join Cloud Computing Online Training at FITA Academy, which provides better knowledge for the students who cannot attain classroom can make use of this opportunity and learn from their comfort zone.
Cloud computing specialists in India make roughly 5-7 lakh per year, which is much more than an IT engineer, who earns around Rs 3-5 lakh. Furthermore, there are More than 1.9 million cloud jobs remaining worldwide for hiring cloud computing professionals.
There are many subcategories under the cloud-based services, services that include Artificial Intelligence, Machine Learning, computing, metadata, data analysis, Internet of Things, database services, networking, etc.
There are many Hybrid cloud computing companies. Now, we shall see the few companies that use Hybrid cloud computing for their business transitions: Instinctools Zymr, Inc. ExpertsFromIndia, Parangat Technologies, Microsoft, Logicalis, IBM, Netmagic PC Solutions, Deft, Virtustream, De Facto Infotech, PCM Canada (Acrodex Inc.), Cetrom CloudSigma, Intelice Solutions, Mindsight Cloudflex Computing Limited, and many more.
The common job titles that are offered to cloud computing professionals include Cloud Engineer, Cloud Business Analyst, Cloud Consultant, Cloud Network Engineer, Cloud Product Manager, Technical Architect, Enterprise Architect, Analysts, Senior Software Architect, Senior Solution Architect, and Development Operation engineer.
Hybrid cloud is the incorporation of public and private clouds. The foremost aim is to combine these clouds to create a stable, mechanical, and scalable computing system. The hybrid cloud spans the gap between business and IT processes, allowing companies to offer IT resources immediately and efficiently. This cloud computing is used in Universities, finance, and healthcare. The organizations that provide hybrid cloud are NetApp, Google, Microsoft, Amazon, and Cisco.
The main advantage of the hybrid cloud is that it allows organizations to increase their computing resources without having to invest in new gear and keep extra hardware on hand to deal with short-term concerns. The unique advantages of hybrid cloud infrastructure are surveillance, scalability, and swiftness.
Join Computing Training in Chennai at FITA Academy, which provides the required information to clear the interviews in the top organizations.
Now we shall see the various advantages of Hybrid Cloud. Many businesses take advantage of the hybrid cloud because it maintains data and business transactions.
Advantages of Hybrid Cloud
Flexibility: The public cloud is highly flexible, and at the same time, the private cloud affords strong security for essential information.
Cost-effective: Compared to the private cloud, the Hybrid cloud is cost-free and allows businesses to save money on hardware and software support. Furthermore, it adapts to the capacity, storage, and system requirements that each company demands.
Security: The critical activities of the private cloud are protected by the hybrid cloud.
Exclusive Combination: In a competitive world, many businesses and organizations need unlimited quantities. So, they produce models, deliver new outcomes, and decrease time to market with the aid of unlimited support of hybrid cloud infrastructure, which makes this feasible by allowing enterprises to respond quickly to business perils, needs, and exchanges.
Operational ability: Both the private and public clouds improve computing ability and permit companies to deal with several data classifications.
Ideal Stability: The private cloud structure permits firms to maintain vital information and resources. In contrast, the general public cloud analyzes the procedure of analytics applications and innovates new applications.
Automation: The hybrid cloud's Flexibility and Versatility allow businesses to automate the deployment by assuring proper resource allocation when estimating infrastructure.
To understand the advantage of hybrid cloud, it is necessary to understand the fundamental variations between the public, private, and hybrid cloud.
Public Cloud
Public Cloud is a third-party platform, which means it is accessible to the common public through an Internet connection. It is based on a pay-as-you-use model and is controlled, directed, and operated by third-party cloud service providers, such as Microsoft Azure, Amazon Elastic Compute Cloud, Google Cloud, IBM's Blue Cloud, and Sun Cloud and there are many organizations like Universities, Governments, and businesses that benefited from this Public Cloud computing. The main purpose of this public cloud is, the data storage and hardware can be used by various users at the same time.
Private Cloud
Private computing particularly can be used by individual organizations. This private cloud is also referred to as internet or internal cloud network. It is so-called because the programs and facilities are governed within the organization. Additionally, it provides strong security to data, so that the datasets cannot be accessed by the third- party. In the private network, software and hardware are completely allocated for a single user. Financial organizations, government firms and IT use the Private cloud because it provides strong security to data storage. Examples of private cloud are Microsoft, Elastra-private cloud, Ubuntu, and HP Data Centers.
Hybrid Cloud
The public cloud and the private cloud are integrated into a hybrid cloud system. A hybrid cloud enables data to be moved between public and private clouds. Edge computing also uses a distributed processing structure to reduce latency by storing data, compute resources, and applications in geographic locations closest to end-users, which can be supported by a hybrid cloud like AWS or Azure.

Furthermore, it enables enterprises to make use of their existing resources while also allowing them to migrate their infrastructure to a public cloud when the need arises.

Enroll in Cloud Computing Online Course at FITA Academy to acquire in-depth knowledge on the latest industry-relevant skills.

Now we shall discuss the uses of Hybrid Cloud in various sectors:
Banking and Financial Sector
Hybrid cloud computing is preferred by Banking and financial organizations and they are holding support for the flexible public cloud to generate distinct applications and protect private cloud to save intimate information to process their transactions.
Healthcare Industry
The Healthcare Industry requires privacy data security to store confidential data. In these circumstances, The private cloud architecture affords distinctive data security, while the public cloud allows assurance providers, healthcare specialists, and other stakeholders to obtain essential clinical information anytime anywhere. Data Analytics Training in Chennai will assist you in gaining an understanding of data security in healthcare environments and enhance your ability to implement practical solutions.
eCommerce
In eCommerce organizations, high-volume transactions can be data-intensive and hybrid cloud infrastructure benefits eCommerce businesses from scalability and security.
Now we shall have an overview of Models of Cloud Services. The three types of cloud service models are as follows:
Infrastructure as a Service
Platform as a Service
Software as a Service
Infrastructure as a Service (IaaS)
This service operated over the internet. This infrastructure as a service is also called HaaS (Hardware as a Service). The advantage of using IaaS is that it saves clients money and time by removing the cost and complexity of owning and managing dynamic servers.
Characteristics of IaaS
provides sources as a service
provides highly scalable service
Provide flexible service
GUI and API-based
Regulate Automated assignments
Google Compute Engine, Microsoft Azure, Amazon Web Services, Linode, Rackspace, Cisco Metacloud, and Digital Ocean take advantage of Infrastructure as a Service.
Platform as a Service (PaaS)
This service is created for the programmer to control the applications and to run the test.
Advantages
The application can be accessible
Scalable for organization's demand
provide Web service
Assist various languages and frames
Auto scalable
OpenShift, Heroku, Google App, AWS Elastic Beanstalk, Apache Stratos, and Windows Azure, and many organizations take advantage of this PaaS.
Software as a Service (SaaS)
The cloud service provides software applications in this service. The programmer can locate these applications with the help of an online connection and an internet browser.
Advantage of SaaS
Accessible over the online connection and an internet browser.
Controlled from a central location
Automatically updates hardware and software.
pay-per-use basis
Cisco WebEx, GoToMeeting, Dropbox, and ZenDesk are some organizations that take advantage of SaaS.
By now, you would have understood what is hybrid cloud, advantages of a Hybrid Cloud and how hybrid cloud computing have access to wide opportunity. So, to have wide access, You'll need an industry-recognized certificate from a reputable educational institution to be hired by top recruiters. You can enroll in Cloud Computing Training in Bangalore at FITA Academy which provides a comprehensive understanding of cloud computing as well as provides hands-on practices.