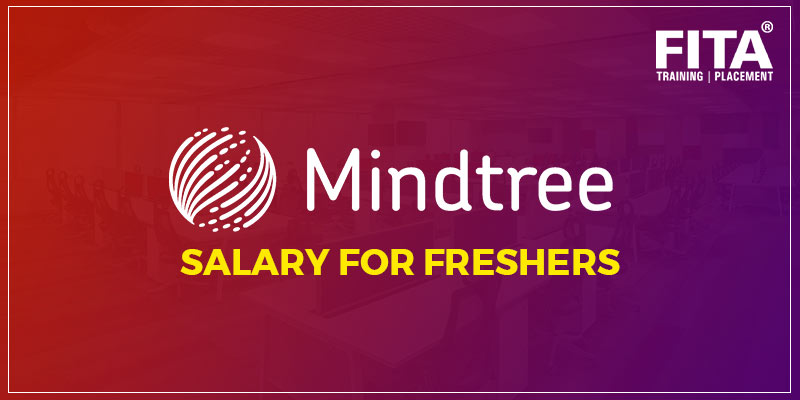 Mindtree is an Indian-Origin multinational IT Service and Consulting company founded in 1999. Its services are vast, including Mindtree Consulting, Data, and Intelligence, Cloud, Enterprise IT Transformation and Automation, etc. Some of the industries it caters to are Banking, Insurance, Retail, Education, Infor and Professional Services, Manufacturing, Transportation, Logistics and freight, Travel, Hospitality, Real Estate, Health, and Communications. The Conglomerate has more than 307 active clients and 43 offices in over 18 countries. The company has precisely 23,814 employees and getting an annual revenue of Rs. 7839.9 crore which is approximately US $1.1 billion. It is now a part of the Larsen & Toubro group. Mindtree is the best company to choose as a fresher as it deals with many domains and services.
Before moving on to the main topic let us see the compelling reasons to work for Mindtree.
The Mindtree Salary for Freshers is one of the impressive factors that attracts a lot of freshers to the company.
Why Should I choose Mindtree as a Fresher?
Training – Mindtree's work environment is suitable for freshers as they are given intense and precise training before starting their work. Freshers who are trained at Mindtree have more advantages than others. The training program is inclusive of learning the advanced and latest technologies in the IT industry.
Career growth – The candidates who got hired at Mindtree undergo a 3 month learner-led project drive program. This program enhances the leadership qualities of the candidates and thus helping them to get enterprise-wide success on the global platform. The Mindtree Freshers Salary is one of the boosting factors that makes the employees more productive and valuable.
Role-based certification – Mindtree strives for the career growth of its employees thus providing a certification program for everyone to keep them updated on the technologies. So they can have advanced skills and knowledge related to their role.
Work-Life Balance – Considering their work pressure, Mindtree has various leave policies that enable the employees to maintain a work-life balance. One of the perks of being an employee of Mindtree is you can have work from home option and many other beneficial leave policies.
Acknowledgment – Mindtree is known for recognizing the acknowledgments of its employees. It has an internal platform called Spot On for rewarding and recognizing their talent.
Recognition – The Mindtree company recognizes everyone as its asset whether it is a fresher or experienced professional.
For students in Bangalore, we provide the same training and they can learn any course like Java Training in Bangalore or some other course.
FITA Academy provides software training for students who wish to work in top-tier companies like Mindtree by exposing them to the latest and advanced courses like Data Science Course in Chennai and more.
Mindtree Salary for Freshers
There are many roles available in Mindtree for freshers like Java Full Stack Developer, Dot Net Developer, Azure Developer, Informatica ETL Developer, Business Analyst, Software Architect, Solution Architect, Cloud Automation Engineer, Azure DevOps Engineer, ReactJs Developer, Python Developer, Technical Architect, Software Engineer and more. The average salary for these positions for freshers ranges between Rs. 2 to 3 lakhs or sometimes Rs. 2 to 4 lakhs per annum.
If you want to become a Cloud Developer in Mindtree, you can also choose Cloud Computing Course in Chennai at FITA Academy.
Mindtree Academic Criteria
The qualification criteria for Mindtree is
All graduates from B.E, B.Tech, and MCA.
Candidates should be willing to work in any job location
Candidates who have scored 65% and above in their academics from 10th to college.
Candidates must not have more than 2 backlogs.
Students from circuit branches are also eligible. Example: ECE, ETE, IE, EEE, CSE, and Telecommunication.
The Mindtree Salary Structure difrers from professional to professional and it increases after candidates gaining some experience.
Mindtree Interview Process
Mindtree clearly conducts three rounds of interviews for every candidate.
Online Test – The first round is the Online Round in which candidates get shortlisted. In this round, the Quantitative Aptitude, Verbal, Non-verbal, Logical Reasoning, and Coding proficiency of the candidates are tested. Candidates who pass this level will get shortlisted for the next round. Also, candidates who are good at coding have a high chance of cracking the interview test.
Technical Round – The second round is the technical round. In this round shortlisted candidates participate. During the second round, the candidates' technical knowledge is tested, so the questions are from Software Development and IT related. To join Mindtree and get a high Mindtree Freshers Salary, join FITA Academy, one of the best Academies in Chennai where students will be trained under industry experts.
HR Round – The cleared participants have to attend the next round which is the HR round. This round will mostly be about personal introduction, salary expectations.
Interview with the Manager – There is one more round which is the last round, an interview with the Manager. Here too general questions are asked and also candidates are tested on their academic knowledge. If candidates clear this round, they are selected officially to work in the Mindtree corporation.
If you want to become a Mobile Application Developer in Mindtree, you can choose Android Training in Chennai at FITA Academy.
How to Apply for Mindtree Recruitment 2022?
Go to the official website of Mindtree – mindtree.com
At the top corner of the webpage, you will find the "careers" option.
Click on the "careers" option – Another page will be opened.
Based on your qualification select the domain,
You can also choose your location and type the skills that you have.
After typing it, you will get a list of job profiles that match your requirements.
You should select a job profile that you are going to apply for.
Fill in the details.
Click on the apply link.
If you want, you can take a printout for further use.
If you aspire to become a Web Developer in Mindtree, then you can choose Angular Training in Chennai at FITA Academy and learn all the essential concepts.
Mindtree FAQs
1. How many rounds of interview does Mindtree conduct?
There are totally four rounds of interview Mindtree conduct.
Online Aptitude Round
Technical Round
HR Round
Manager Round.
2. What is the work culture at Mindtree like?
In Mindtree, every employee is considered equal. Candidates will get the chance to work on different projects and the training program will precisely help you to enhance your skills.
3. How is the training program conducted for freshers at Mindtree?
As with every other company, Mindtree also conducts on the job training for the selected candidates. The training program teaches various advanced and latest technologies for the students and also conducts role-based certifications for them to improve their skills.
The Mindtree Salary Structure is designed as per students' experience, skill, expertise and knowledge in a technology.
4. What is the process to apply for the job openings at Mindtree?
Candidates can join Mindtree through two various kinds of placement drives. One is the On-campus and the other is Off-campus. For On-campus, Mindtree runs a program called #CampusMinds to hire a lot of various talented candidates across India. Candidates who don't get the chance to participate On-campus can go to the Mindtree official website and apply through it. Candidates can also keep track of the job postings.
5. What is the work environment of Mindtree like?
For all the employees, Mindtree is an awesome place to work at. Employees can experience the awesomeness of the high-tech platform and the company has all the facilities to enhance or upgrade their skills.
Important Documents to carry during the interview at Mindtree
Updated resume.
Black and White and Colour Photographs.
Original Identification proofs like Aadhar card, Pan Card, Ration Card, Passport, Driving License.
All the Academic Mark lists and Certifications if any.
The Mindtree Package for Freshers will change and be increased once the freshers move to a higher position.
Mindtree Selection Process – Important Details
The Selection Process will be conducted mostly in the month of March.
Candidates who are selected will undergo 3 months of training at Mindtree Campus in Bhubaneshwar where they will be trained and evaluated.
Once the training is completed, candidates will be assigned to their work location.
The Job location can be Chennai, Bangalore, Hyderabad, Pune, or Bhubaneshwar.
The Mindtree Package for Freshers or the trainees will be around Rs. 3.5 lakhs per annum.
The Mindtree Package for Freshers or the trainees will be around Rs. 3.5 lakhs per annum.
Conclusion
The Mindtree Salary for Freshers is high scale compared to other IT companies in India. Also, the Mindtree Fresher Salary purely depends upon the candidates' skillsets and their job responsibilities. There are many other roles available for freshers than the ones mentioned in the blog. So students can kindly explore and make the best use of the information.