Course Highlights and Why Power BI Training in Bangalore at FITA Academy
The course is designed to help you understand the basics of Power BI and how to use it to create powerful reports and dashboards.
You will learn how to connect to different data sources and create reports and dashboards using the Power BI Desktop application.
The course covers all the features of Power BI Desktop, including data modeling, DAX formulas, and visualizations.
You will learn how to use Power BI to analyze your data and find insights.
The course includes practical exercises and projects to help you practice what you have learned.
Experienced Trainers: At FITA Academy we make sure that our students are trained by the best in the industry so that they can have a first-hand experience of what working with clients is like.
Real-time Projects: We provide our students with projects that give them an opportunity to apply their knowledge to real-world scenarios.
Good Placement Assistance: Our team works hard to ensure that our students get placed in reputed organizations.
Flexible Batch Options: We understand that it is not always possible for everyone to quit their jobs and dedicate themselves full time to learning which is why we offer flexible batch options.
Certification: Upon successful completion of the course, you will receive a certification from FITA Academy Power BI training in Bangalore, which will help you stand out from the rest when applying for jobs.
Upcoming Batches
| | | | |
| --- | --- | --- | --- |
| 05-10-2023 | Weekdays | Thursday (Monday - Friday) | |
| 07-10-2023 | Weekend | Saturday (Saturday - Sunday) | |
| 09-10-2023 | Weekdays | Monday (Monday - Friday) | |
| 14-10-2023 | Weekend | Saturday (Saturday - Sunday) | |

Classroom Training
Get trained by Industry Experts via Classroom Training at any of the at FITA Academy branches near you
Why Wait? Jump Start your Career by taking Power BI Training in Bangalore!
Instructor-Led Live Online Training
Take-up Instructor-led Live Online Training. Get the Recorded Videos of each session.
Travelling is a Constraint? Jump Start your Career by taking the Power BI Online Course!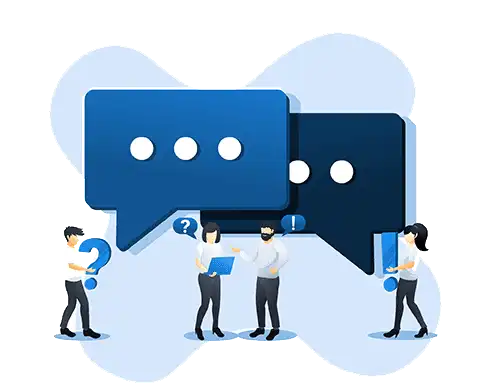 Have Queries? Talk to our Career Counselor
for more Guidance on picking the right Career for you!
Trainer Profile
Our Trainer is a certified Power BI Professional and has been teaching the course at FITA Academy. 

They are very knowledgeable about the subject matter and is always up-to-date with the latest changes in the software. 

The Trainer is able to clearly explain complex concepts in a way that is easy to understand for students of all levels.

They have a keen eye for detail, which allows him to point out even the smallest errors in student work so that they can be corrected before submission.

The Trainer regularly uses real-world examples to illustrate how Power BI can be used to solve real business problems effectively. 

The Trainer encourages students to ask questions and participate actively in class discussions. 

The Trainer's ultimate goal is to ensure that all his students master the skills needed to become competent Power BI users themselves.
Features
Real-Time Experts as Trainers
At FITA Academy, You will Learn from the Experts from industry who are Passionate in sharing their Knowledge with Learners. Get Personally Mentored by the Experts.
LIVE Project
Get an Opportunity to work in Real-time Projects that will give you a Deep Experience. Showcase your Project Experience & Increase your chance of getting Hired!
Certification
Get Certified by FITA Academy. Also, get Equipped to Clear Global Certifications. 72% FITA Academy Students appear for Global Certifications and 100% of them Clear it.
Affordable Fees
At FITA Academy, Course Fee is not only Affordable, but you have the option to pay it in Installments. Quality Training at an Affordable Price is our Motto.
Flexibility
At FITA Academy, you get Ultimate Flexibility. Classroom or Online Training? Early morning or Late evenings? Weekdays or Weekends? Regular Pace or Fast Track? - Pick whatever suits you the Best.
Placement Support
Tie-up & MOU with more than 1500+ Small & Medium Companies to Support you with Opportunities to Kick-Start & Step-up your Career.
Power BI Certification Course in Bangalore
About Power BI Certification Course in Bangalore at FITA Academy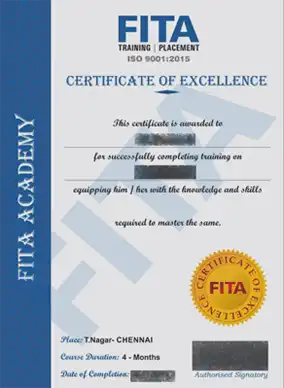 Power BI Certification Course in Bangalore
This Power BI Certification Training at FITA Academy is a comprehensive training program that covers all the aspects of Power BI. The training program is designed to provide in-depth knowledge and hands-on experience to help participants master Power BI. After completing the Power BI training in Bangalore, participants will be able to effectively use Power BI to create stunning reports and dashboards that can help organizations make better decisions. The course curriculum covers topics such as data visualization, data modeling, DAX expressions, and creating reports and dashboards. This Power BI course in Bangalore also includes real-world examples and case studies to help participants understand how Power BI can be used in various business scenarios. The main benefit of getting certified is that it provides participants with in-depth knowledge and hands-on experience with the software. This makes Power BI Certification Training at FITA Academy an ideal way for participants to learn how to effectively use Power BI in various business scenarios. In addition, upon completion of the training program, participants will be able to receive a certification that can help boost their career prospects.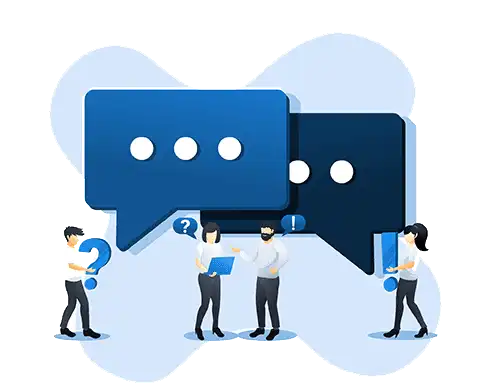 Have Queries? Talk to our Career Counselor
for more Guidance on picking the right Career for you!
Job Opportunities After Completing Power BI Training in Bangalore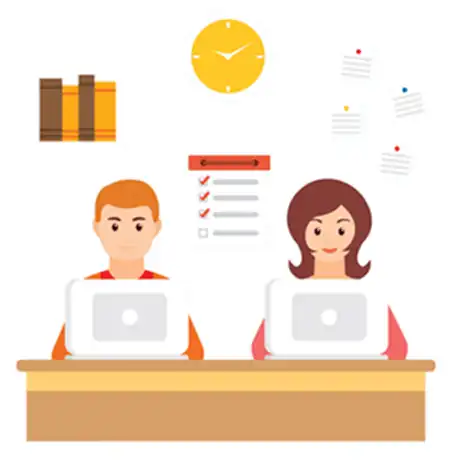 After completion of the Power BI courses, you can apply to jobs which require certifications. Apart from that, you can also look out for IT companies that offer jobs after completing our Power BI course in Bangalore. There are many job opportunities available for certified professionals. Apart from these, FITA Academy also offers certifications that help individuals in improving their career prospects in areas such as reporting, analytics, and mobile reporting. Here are some Job Opportunities that you can get after completing Power BI Training in Bangalore are:
Report Developer- This position requires having good analytical skills and a thorough understanding of different types of visualization tools such as Tableau and Qlikview. In addition, he/she must be able to work independently. This position is usually preferred by those individuals who have worked as Business Analysts, Data Scientists, Biologists, Chemists, Mathematicians and Engineers before working with Microsoft platforms.
Power BI Consultant- Power BI Consultants are responsible for guiding clients through the process of converting businesses into self sufficient information engines. They understand the needs of business users and try to resolve them quickly in order to save time and money. A consultant is skilled in all aspects of design, implementation and maintenance of power BI solutions. He helps organizations get familiarized with reporting capabilities of Power BI, understands client challenges, defines reporting and business processes goals.
BI Architect- An individual should have hands on experience working with BI technology. He should know how to communicate with business stakeholders, gather requirements and deliver reports and dashboards. He should possess the ability to create an architecture framework that can support the growth of the organization. Moreover, he should be passionate towards learning new technologies to enhance his professional career. Most importantly, he must have solid analytical skills.
BI Manager- These roles are mostly based in India and are responsible for managing teams in the field. Managers have to coordinate with business leaders and stakeholders, evaluate performance of team members and report problems accurately to business executives. Besides, they are supposed to work closely with the developers and project managers to ensure effective delivery of projects within budgeted time frame.
BI Designer- The role of a designer involves coming up with creative ideas and designs for presentations. In reality, designers collaborate with software engineers and provide technical recommendations that will make visualizations more intuitive and user friendly. Their primary responsibility is to explore data and present it in innovative ways so that it can easily attract attention of users.
BI Analyst- These roles involve analyzing data sets in order to determine trends and discover patterns. They might be asked to perform statistical analysis or conduct research studies. Besides, they need to create meaningful business insights using advanced methods like predictive modeling. They are expected to have excellent communication skills along with strong analytical abilities.
Power BI User- These roles include anyone who uses the platform to access data. They may not necessarily be involved in generating reports but rather use the tool to manipulate the data. Users are considered to be part of various groups that include Power BI Administrator, Power BI Consumer, Power BI Consultant, Power BI Developer, etc.
BI Evangelist- This role focuses on spreading awareness about Power BI among individuals from other departments apart from IT. They help companies gain confidence by presenting demos at different conferences and seminars.
Power BI Program Manager- The main responsibilities of this position include keeping track of all the resources that are required to run a successful Power BI instance. Apart from providing administrative tasks, these people also ensure that all applications are compatible with each other as well as other company systems. Additionally, these professionals manage budgets and timelines and report any bottlenecks in progress.
Power BI Administrator- These roles mainly focus on ensuring the security of enterprise data while performing administration tasks such as configuring server settings, backing up databases, installing the latest updates and patches, and troubleshooting issues. Furthermore, they are usually assigned with monitoring of services provided by the team to ensure high availability.
Student Testimonials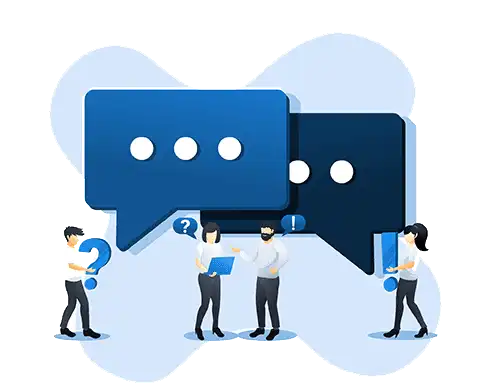 Have Queries? Talk to our Career Counselor
for more Guidance on picking the right Career for you!
Additional Information
PowerBI has evolved as a cloud-native data analytics platform that empowers analysts to create simple, beautiful reports using familiar tools like Excel or SQL Server Analysis Services. With this, it allows users to deliver high value results quickly using their existing skills and infrastructure. This also helps them gain deeper insights by easily accessing and sharing data with colleagues and customers.
For beginners, this will help you understand the basics of Power BI. After completing this course, you will be able to create a dashboard, add visuals & drill down to explore more data. You will have basic understanding about:
The concept of Dashboards

Importing data into Power BI

How to use formulas and filters
Learn About Excel Reporting Tools- In this course, you will learn how to use Power Query, Power Pivot and Power View in order to build an effective report. From here, you will be able create custom views, group by different columns, etc. You will get an overview of all these features in detail.
Getting Started with Analytical Apps- An analytical app is used to view, connect, analyze, share and collaborate on data. It provides a way to see relationships between any two entities within your organization. You will learn about each analytic app and what they do.
How to Create Visualizations Using Power BI Desktop- The last step to creating your own dashboards is designing your visualizations. In this section, we will touch upon visualization options available in Power BI Desktop such as charts, slicers, map, trendline, gauges, sparklines, pivot tables and so on.
Connect to External Systems (SSAS/SQL Server)- By the end of this module, you will know basic concepts about connecting Power BI to external systems such as SSAS cubes, SQL databases, Salesforce CRM, and more. You will not only be introduced but also trained to work with these services effectively.
Share Your Report via Email, Social Media and More- This course covers the basics of Power BI publishing; including email, messaging, social media and even PowerPoint presentations. At the end of this class, you will be able publish an interactive report, embed it in other applications along with other files, and send it directly to anyone.
Advanced Topics in Power BI- If you are already working with Power BI Desktop then you will be taught additional topics related to Power BI Desktop such as exporting reports, query history, and scheduling.
Setup a New Business Intelligence Environment- During this course, you will set up a new business intelligence environment on Azure. Here, you will create a workspace and register your machine.
Customize Reports– Once you setup the environment for yourself, you will now customize a report based on the needs of your company. You will look at the various report types such as matrix, pivot table, chart, gauge, conditional formatting, power bi data modeler, and many others.
Understand the Different Types of Datasets in Power BI- Whether you are building a desktop report, creating mobile apps or delivering web content, there are several datasets. These include structured, unstructured, live, transactional, time series, financial, relational, OLAP, and operational data sources. With this information, you can build better dashboards that help users make better decisions.
Explore Custom Data Models- Now let's talk about models. A good model helps to simplify your data into a format that makes sense. When using Power BI, you will be shown different ways of creating a model. Some examples include:
Modeling in Power Bi App – Sometimes, you might have some complex logic embedded in your data that doesn't allow you to load everything from one source. Also, if you want to keep track of things over time, you may need to create measures that update automatically. To do this in Power BI Desktop, you will use a formula editor. You will learn how to edit formulas and add calculated fields.

Data Table – Another way to get started is by simply adding columns from multiple sources to an existing dataset. For example, if you are looking to organize sales leads by customer, you could start with a single table. Then, you would create a measure that includes the lead count by customer and customer name. After that, you could apply filters and drill down to see which customers had the most leads.

Calculated Column – A calculated column allows you to define a field value in the context of another field. For example, if we were looking to calculate revenue per employee, we could take average salaries and divide them by number of employees.
Create Multiple Dashboards from One Model- As mentioned before, Power BI has lots of features built-in that give you the ability to create dashboards in minutes. But, sometimes you might not just want one dashboard. That's where custom dashboards come in. In this lesson, you will learn how to convert a static Excel spreadsheet into dynamic dashboards that can be shared with others.
Design & Build Interactive Mobile Apps- The last part of this module talks about mobile app development. You will design a basic mobile app that uses Power BI Pro to visualize real-time data. And then, you will take it even further by designing and developing a more advanced iOS app that uses Xamarin Forms technology. From here, you will understand how to develop multi-platform apps that utilize both Windows Phone and iOS devices. You will also understand how to work within Visual Studio Code, test those apps, publish them, and deploy them to your phone or device.
Learn How to Package Your Application for Deployment- If all of the above sounds like too much effort to get started, don't worry! We will show you how to package a ready-to-use application so that people can download it from store and try it out immediately. This gives you the opportunity to show off what you already created and gain user feedback.
Be Able to Communicate Better with Others- At any point during this course, you will go through demos that show you how to communicate better with your colleagues, clients, stakeholders, etc. Often times, when making presentations to others, we tend to forget how to share our information effectively. So, throughout this course you'll find tips, tricks, techniques on how to make your documents clear and concise.
Understand the Newer Features- The final section of course covers the newer features available in Microsoft Power BI including; Power Query, Azure Integration, Qlik Sense integration among other cool new features.