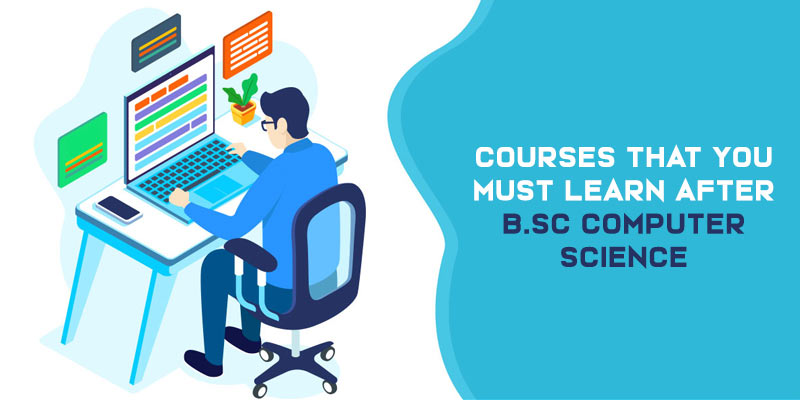 Having completed your Under Graduate in the Computer Science stream you may be looking for a lucrative professional career in the IT Sector. Most of us knew and believe that having a degree with decent grades will help you fetch a job and there is no contradiction in it. However, having a mere degree certification is not sufficient enough to secure a job especially for candidates who cannot secure a job in their campus recruitments as the current hiring trends are completely different.
If you want to get a job, especially if you cannot make it out through your college campus, then gaining industry-relevant skill sets is the only option that helps you to get your dream job. Getting trained on key skill sets or premium skill sets can help you to get a good starting salary even in your campus recruitments.
To advance your career to a lucrative path you may be in the quest for the best courses. Here in this blog, we have enlisted the In-demand Certification Courses in the industry and its career scope. Go through this blog to have an idea of what your future career path would be like when you opt for any of the courses.
Digital Marketing
Digital Marketing is one of the most in-demand skills to make your career and you can opt for a Training and certification for the same. Gone are those days where companies promote their businesses through a traditional medium. With the advent of Digital Marketing, businesses of all scales prefer Digital platforms to promote their products and services as it is one of the reliable and economical platforms to reach their targeted audiences and there is a huge demand for Digital Marketing Professionals.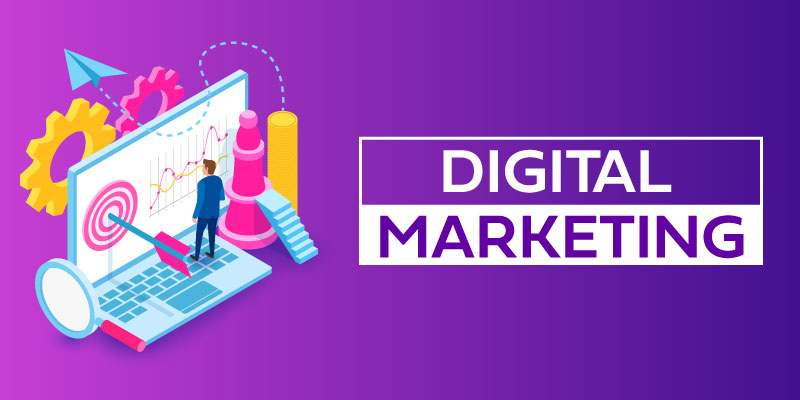 This is one of the major reasons why you should learn the Digital Marketing Course. Besides, it is a diverse platform with various career opportunities. Upon the completion of the Digital Marketing Course, you can land in any of the following job profiles based on your interest. Job profiles such as SEO Analysts, Mobile Marketing Expert, SEM Analyst, and Social Media Marketing Expert. On average, it is stated that you may earn Rs. 3,50,000 to Rs. 4,20,000 as an entrant in this industry. If you are a person who likes exploring new things, then Digital Marketing is one of those fields that let you explore new things on a day-to-day basis.
Click Here: Can A Non-IT Engineering Professional Adopt Digital Marketing As A Career Choice?
Graphic Designing
Graphic Designing is one of the primer fields that have seen tremendous growth in recent years. It is because of the raging need for visually aesthetic digital content for all ranges of businesses. Today every company has its own Website, logos, brands, web applications, mobile apps and trademarks in this competitive business world. Earlier these things were seen only in the MNC's. But, now with all the technical advancements, it has mandated every enterprise – small or big – to hire Graphic Designers who can help them in promoting their businesses through delightful visual contents and also design visually appealing content for their various digital services.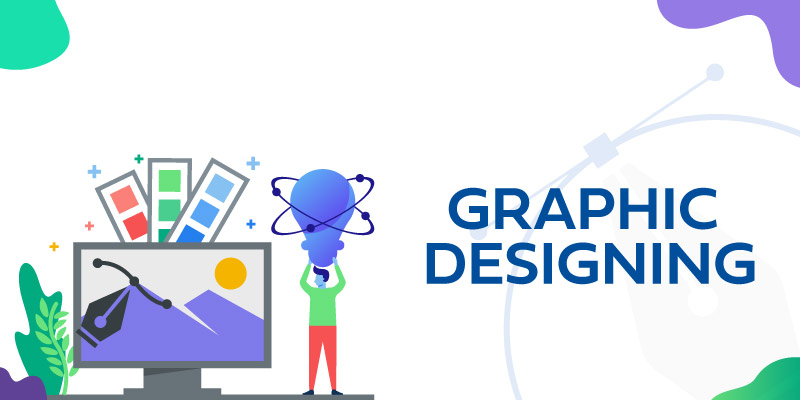 On learning the Graphic Designing Course with market-relevant tools such as Photoshop, Illustrator, and InDesign,you can have access to a wide range of job opportunities in this field. The job roles include Logo Designer, Web Designer, Flash Designer, Brand Identity Designer, Photo Editor, and Layout Artist. Apart from this, you can also work as a Freelancer if you have rich skill sets and years of experience. On average a Graphic Designer earns Rs.3,70,00 to Rs. 4,30,000 per annum. If you are a person with a visionary attribute then opting for this course will be ideal for you.
Data Science
Head-starting your career in the Data Science field is going to be one of the secured careers in the industry. Businesses like the Banking, Finance, Insurance, Social Media and Healthcare sectors produce an enormous amount of data regularly. These data are to be processed by Data Analysts and Data Scientists to get insights and patterns which will help businesses to make intelligent and smarter decisions and this has led to more and more organizations to open up for skilled Data Science professionals with premium pay packages. Also, Data Science is widely used in sectors like Financial and Social Networking companies as well.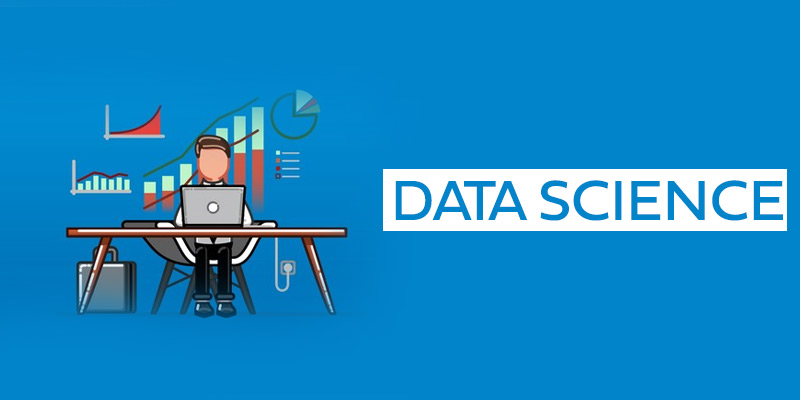 Data Science is a multi-faceted terminology and includes a range of disciplines in it. On enrolling for the Data Science Course you can choose different career tracks according to your preference. Some of the popular brands that hire a Data Scientist are IBM, Google, Intel, Amazon, Apple, and Bank of America. The different designations that are offered to candidates upon the completion of a Data Science Course are Data Administrator, Data Analysts, Data Scientist, Statistician, and Business Analysts. On average, a Data Scientist as an entrant earns Rs 5,00,000 to Rs.6,15,000per annum. If you are a person who is good at mathematics and who likes to work more on the analytical process can opt for this course.
Click Here: What Future Scope of Data Science and Data Scientist?
UI/UX Designing
After completing the conventional degree and if you are now looking to do something non-conventional but interesting and highly rewarding then you can opt for the UI/UX Designer to make a career. Every day we would surf around thousands of websites and we obtain the information through a single click. And to click on a particular website and gain the information that is needed has a lot of programming design behind it. Some of the known professionals who work behind the screens are the UI/UX designers. To become a UI/UX designer all you need is to have the surge for creating visual designs that are aesthetically appealing and technical know-how skills to build simple operations of the product.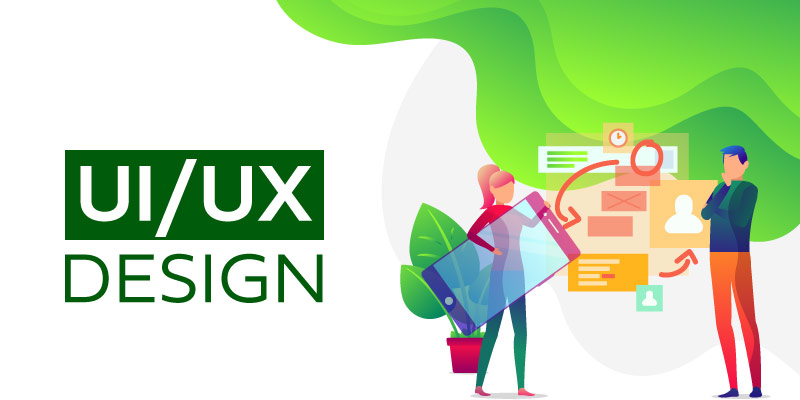 In the present world where every website is representing its brand and business, companies are in the dire need to hire skilled web designers for their website. On enrolling for the UI/UX Designer Course you can step into a career path that is different and lucrative. On average, it is stated that as an entrant UI/UX designer you can earn Rs 3,50,000 to Rs 4,20,000 per annum. And that these professionals are highly demanded in the Start-up level and SMEs. If you want something unconventional then you can surely opt for this course.
Software Development
Software Developers are one of the admired professions at present. This field has already witnessed exponential growth and it will persist to grow. When you look for the reason that drives the growth of this industry is the demand for professionals who can create new applications for desktops, web, and mobile devices in a wide range of domains. The domains include Banking and Financial, Healthcare, Game Development, Travel and tourism, Entertainment, Social Media, Software Security, and e-governance.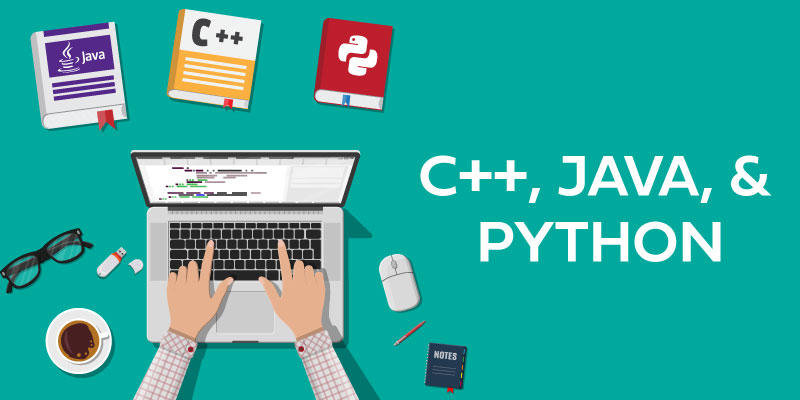 And this has led to a significant rise in job opportunities in this field. It is anticipated that there will be 21% job growth from 2018 to 2028 compared to other job profiles in the industry. You can surely secure a career that is futuristic with a handful of the package in this field by opting the popular programming courses such as Java, C++, or Python. These professionals are highly demanded in all the range of businesses. On average, the Software Developer as an entrant earns Rs 3,50,000 to Rs 4,50,000.
Networking
It is a common myth that to pursue a career in the IT industry, you have to do a course that is related to software. But, there is significant scope for Networking and Hardware role-related jobs in the IT industry. And these careers are at par considered as top professionals in the industry. Every organization needs a Network Engineer to maintain its wireless network services, data, calls, videos, and network connectivity. These Engineers are completely accountable for executing and implementing the entire networks in an organization. Their basic goal is to provide high availability of the network infrastructure and to maintain its security.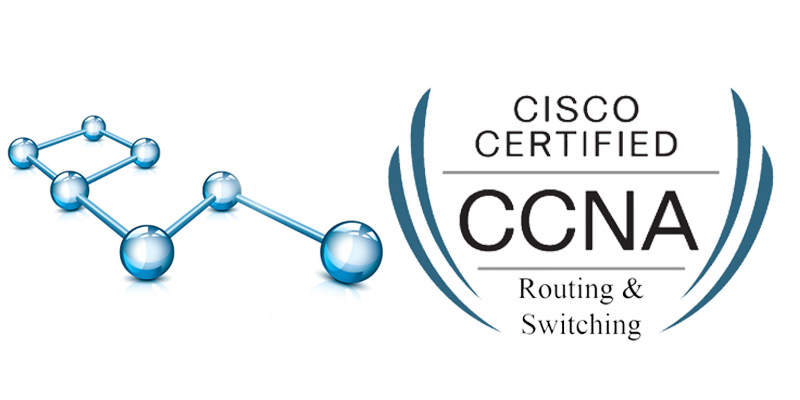 Based on the organization requirements and complexity of the network, enterprises hire global network engineers as well. The packages offered to these employees are comparatively very high. Through CISCO Certification program you can access various job opportunities. Some of the job profiles that are offered upon the completion of CISCO exams are Network Engineer, System Administrator, Network Associate, System Engineer, and Network Support Engineer. You can easily clear the certification exams and obtain a job position in the Networking industry through CCNA Course. The packages offered for an entrant is Rs 3,70,000 to Rs 4,85,000 per annum. You have a gamut of job opportunities when you step into the Networking industry also this profession is highly suitable for graduates like you.
Click Here: Top Networking job profiles offered after CCNA Certification
Mobile App Development
Mobile devices and applications have become an integral part of our daily lives. Right from playing games to online shopping, the mobile device has an application for everything. This has immensely driven the scope for mobile application development. It has now become a mandated duty for mobile developers to bring interactive applications to exceed their rivals in the market.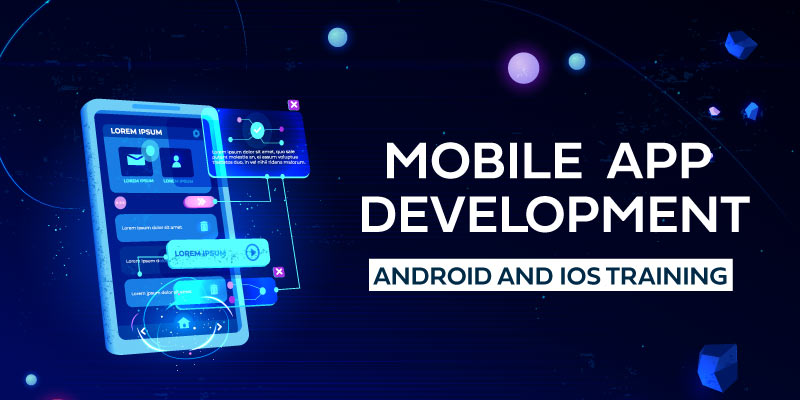 Based on the report submitted by Forrestor, it is anticipated that the number of users who use mobile phones will rise to 5.5 billion by 2022. In India, the number of users of smartphones will rise to 373 million. This will subsequently result in the increased demand for mobile app developers who can create apps that help to connect with their customers constantly. Add to this, there are more than several millions of apps which are developed already and used by billions of users. These apps have to be maintained and updated as well. To become a Mobile app developer and to build a robust mobile application you can join the Android Course or iOS Course. As a fresher, you earn up to Rs.4,00,000 to Rs. 5,10,000. If you are looking for a career that is alluring and engaging you can opt for this course.
PHP
PHP Developers are the ubiquitous part of any IT organization. These Developers help in improvising the existing websites and also develop new web applications. PHP Developers provide efficient software codes to the organizations that are clear and concise for building the software or web application. Besides, these developers also aid in designing the layouts, wireframes, and handling the databases. PHP is one of the popular programming languages for Web Development at present.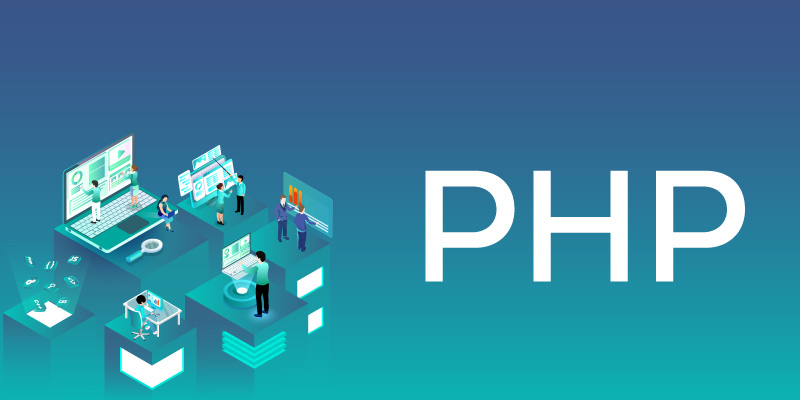 Upon the completion of the PHP Course, you have a tremendous career opportunity. The average salary offered for a fresher is Rs 3,40,000 to Rs 4,30,000 per annum. If you are looking for a secured career scope in the web development domain opting PHP would be the right option for you.
Click Here: Why PHP is the best Programming Language?
RPA
IT companies have now decided to shift their focus towards automation to carry out most of the labor-intensive mundane tasks. And this has led the organizations to deploy the RPA technology in their businesses. With the implementation of RPA, the IT industries can automate a large number of mundane tasks thereby freeing quality human resources for more productive tasks. It is predicted that numerous business process-oriented tasks can be automated by deploying RPA technology. Automation is going to be the future of many businesses in the coming days. This has surged the organizations to hire RPA Developers for the business.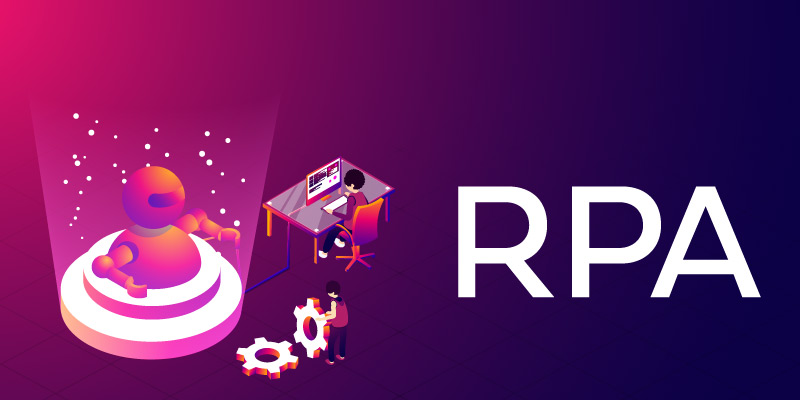 If you are interested in setting your career in the Automation industry then opting RPA Course will be the ideal option. On an average, the RPA Developer earns Rs 3,60,000 to Rs.4,70,000 per annum. It is one of the lucrative careers you can opt for upon the completion of graduation.
Click Here: What Is The Future Of RPA Developers?
IELTS
You may think about what has IELTS to do with a person from a computer science background. If you are planning to do your MSc, MS, or MCA abroad these countries ask mandatorily for an IELTS band score. With this band score, they test your proficiency in the English language and approve your admission in their universities and process your visa accordingly. Since you are going to pursue your higher studies abroad you can choose the IELTS Academic test course. The test includes reading, writing, speaking, and listening in English. One is expected to get a minimum band score in each test pattern to clear the exam. To have a clear understanding of the IELTS test pattern join an IELTS Course in which they will provide you with the complete guidance to clear the exam and help you in pursuing your higher studies and career abroad.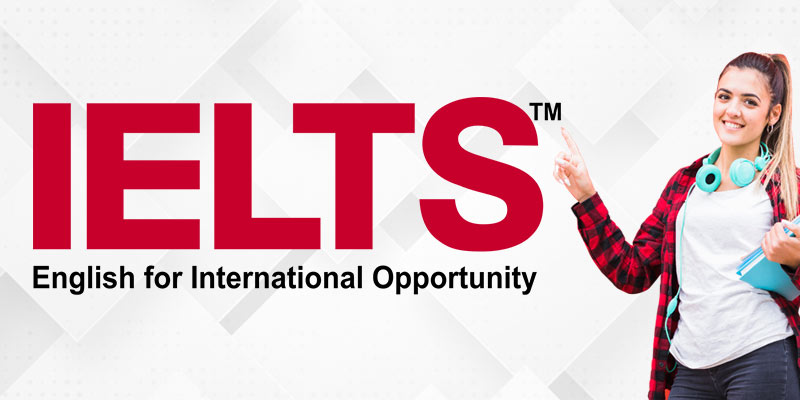 Hopefully, you had a glimpse of what your future career scope would be like if you opt for any of the above-mentioned courses. At FITA Academy, we provide training for all of the above-mentioned courses under Real-time professionals with certification. We guide you with a complete roadmap to your future career. Enrolling for any of the above-mentioned courses will lead only to a futuristic and secure career.