Course Highlights and Why Full Stack Developer Course in Bangalore at FITA Academy?
The Full Stack Training in Bangalore is an industry-specific program that shares its syllabus with in-demand technologies in this field.
FITA Academy training programs provide flexible learning options for the learners. They can choose to attend offline classes, live online, or recorded classes.
The Full Stack Developer Courses in Bangalore offers regular pace and fast track options for the students.
This course adopts hands-on classes and live-projects to ensure faster outcomes in practical implementations.
The Full Stack Development Training in Bangalore covers relevant sections from scratch. It is appropriate for all types of individuals who are new or experienced in the subject.
Proof of concept assignments and mock tests are present for self-evaluation after the conclusion of every topic.
The Full Stack Developer Course in Bangalore has a placement support system with a distinct network of 1500+ small and large-scale companies.
Lifetime support for the training resources or references is accessible post-completion.
Demonstrate the installation of system requirements and tools for your implementations.
Define HTML, CSS, and
JavaScript
concepts for front-end structure.
Design and build interactive web designs for your project with UI/UX.
Navigate through APIs and DOM (Document Object Model).
Write queries and build databases with SQL or MongoDB.
Learn to maintain the back-end with .NET, Express, Django, etc.
Explore open source libraries and frameworks like Bootstrap, Redux, AngularJS, NodeJS, etc.
Build a server-side connection between the back-end and front-end.
Apply cloud services, web security, and test cases to your project.
Create a portfolio or Github account to document the projects applied in this course.
Describe the product lifecycle management in Full Stack Development.
Discuss the career opportunities for professionals with Full Stack Development skills.
Upcoming Batches
| | | | |
| --- | --- | --- | --- |
| 05-10-2023 | Weekdays | Thursday (Monday - Friday) | |
| 07-10-2023 | Weekend | Saturday (Saturday - Sunday) | |
| 09-10-2023 | Weekdays | Monday (Monday - Friday) | |
| 14-10-2023 | Weekend | Saturday (Saturday - Sunday) | |

Classroom Training
Get trained by Industry Experts via Classroom Training at any of the FITA Academy branches near you
Why Wait? Jump Start your Career by taking the Full Stack Developer Course in Bangalore!
Instructor-Led Live Online Training
Take-up Instructor-led Live Online Training. Get the Recorded Videos of each session.
Travelling is a Constraint? Jump Start your Career by taking the Full Stack Developer Course Online!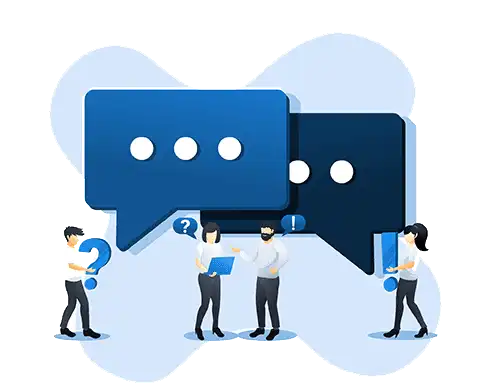 Have Queries? Talk to our Career Counselor
for more Guidance on picking the right Career for you!
Trainer Profile
Our Full Stack mentors are subject matter experts in the topic.
The trainers at the Full Stack Developer Course Bangalore share employment experience of 10+ years.
Mentors in this program have delivered functional solutions and student success stories with their Full Stack Development expertise.
Our trainers are responsible for the theoretical and practical development of learners in the top Full Stack practices.
Mentors in the Full Stack Training in Bangalore have taught almost 45 batches every year.
Our trainers deploy up-to-date platforms and versions in the course syllabus to keep up with the changing times.
FITA Academy mentors adopt hands-on classes and live projects to improvise on your practical skills.
Interested learners can avail of individual mentorship for career counseling and placement assistance.
Mentors in the Full Stack Developer Course in Bangalore have encouraged several learners to sit for placement drives and bag desirable career opportunities.
Features
Real-Time Experts as Trainers
At FITA Academy, You will Learn from the Experts from industry who are Passionate in sharing their Knowledge with Learners. Get Personally Mentored by the Experts.
LIVE Project
Get an Opportunity to work in Real-time Projects that will give you a Deep Experience. Showcase your Project Experience & Increase your chance of getting Hired!
Certification
Get Certified by FITA Academy. Also, get Equipped to Clear Global Certifications. 72% FITA Academy Students appear for Global Certifications and 100% of them Clear it.
Affordable Fees
At FITA Academy, Course Fee is not only Affordable, but you have the option to pay it in Installments. Quality Training at an Affordable Price is our Motto.
Flexibility
At FITA Academy, you get Ultimate Flexibility. Classroom or Online Training? Early morning or Late evenings? Weekdays or Weekends? Regular Pace or Fast Track? - Pick whatever suits you the Best.
Placement Support
Tie-up & MOU with more than 1500+ Small & Medium Companies to Support you with Opportunities to Kick-Start & Step-up your Career.
Full Stack Certification Course in Bangalore
About Full Stack Certification Course in Bangalore at FITA Academy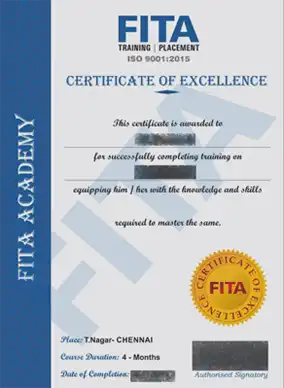 Full Stack Certification Course in Bangalore
At the successful finishing of the Full Stack Courses in Bangalore, FITA Academy awards the candidate with a course completion certificate. Most organizations recognize this certificate as validation for the effort invested in this subject. This certificate provides credibility to the skills and concepts you acquired in the duration of enrollment. It acts as verification for passing all the assignments, assessments, and projects to become a successful Full Stack Developer.
The Full Stack Developer course certificate at FITA Academy is fit to confirm your proficiency in this field. However, mentors at FITA Academy motivate learners to test this expertise beyond the course, with relevant credentials.
Sadly, as of March 2021, there are no credentials to certify an individual in Full Stack Development. However, students wanting to verify their skills via certificates can rely on the Full Stack Development Training in Bangalore. FITA Academy certificates get recognized by almost all companies and start-ups alike. It acts as a reliable source to validate and value the skills developed at our technical training programs.
However, students can also earn certificates on different programming languages, frameworks, libraries, web development, or online assessments to showcase their excellence separately in concepts that make one a Full Stack Developer. Our Full Stack Developer Training in Marathahalli can give you that skillset for your career and you can become a Full Stack Developer with us through the courses that we offer.
You can follow this section for more updates or changes concerning Full Stack Development certificates. For further information, feel free to consult with the trainer or support team from the official page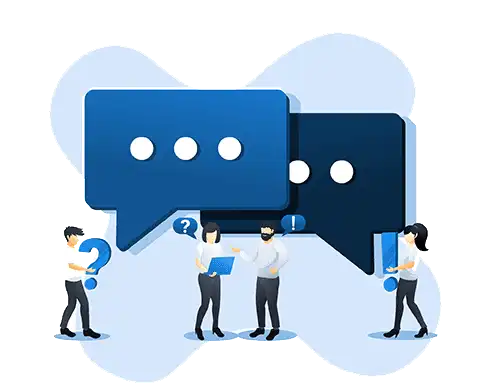 Have Queries? Talk to our Career Counselor
for more Guidance on picking the right Career for you!
Job Opportunities After Completing Full Stack Developer Course in Bangalore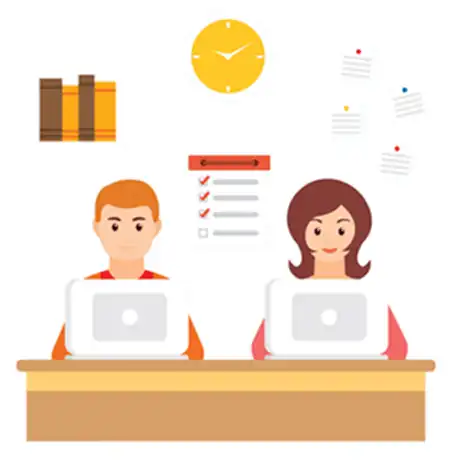 The Internet runs on web pages and applications today. With Full Stack Development, a professional can understand the workflow of each and also master them. It is for individuals interested and working in job roles revolving around UI/UX, Programming, Engineering, Development, Database Management, Networking, Product Management, Entrepreneurship, etc. This subject is best for professionals motivated to explore a career in Full Stack Development or related roles. As of now, naukri.com delivers around 29036 full-time and part-time job openings for Full Stack Development and related careers in India. Some examples are Full Stack Developer, Mean Stack Developer, Senior Software Engineer, Java Full Stack Developer, .NET Full Stack Developer, Web Developer, UI/UX Developer, ASP.NET Developer, Team Lead, Associate Solution Engineer, Senior Product Software Engineer, Senior Cybersecurity Engineer, etc. Some companies hiring Full Stack Development experts are IBM India, Accenture, Mphasis, UnitedHealth Group, etc. After 2021, the average annual earnings for a Full Stack Developer is approximately $108K globally. In India, it amounts to around Rs 5.7 lakhs.
Nonetheless, these figures vary exponentially with time, experience, location, proficiency level, enterprise, and position in the industry you hold. With the Full Stack Development Training in Bangalore, you can be at peace about your career goals or ambitions.
The demand for full-stack developers is increasing day by day, as they have all the skills required to build a website from scratch and make it user-friendly. So people with proper knowledge of HTML, CSS, JavaScript are more comfortable when it comes to building applications.
Knowing HTML first is a big advantage for newbies because it greatly influences how well you can code. You can easily choose the font colours without issues if you know CSS. But if you master both these two languages, nothing can stop you from getting into web development. In simple terms, a good grasp of both HTML and CSS will help you get your footsteps in this domain. Hence, to become a full-stack developer, you need to know what lies ahead while learning them through our Full stack developer course Bangalore.
Knowing how data stores, databases, APIs work is vital to developing an efficient product. It would help if you also had a basic idea about cloud computing and its outcomes. Moreover, if possible, try to understand the basics of machine learning so that you can leverage AI to solve complex problems. A complete understanding of front end frameworks like Angular or React helps you build UI's that fetch data from the backend and render it on screen.
In short, there are many skills needed to become a full-stack software engineer but mastering some basic computer science concepts is undoubtedly essential for beginners. These skills could be picked up during our Full stack training in Bangalore.
FITA Academy was established by a group of highly experienced IT teachers who have years of teaching experience. Our primary focus is to give quality education through our core values and mission, "Teaching Students with Love". We provide the best teaching methods and resources for the students and high motivation classes.
This Training gives you real-time exposure to the latest and trending technologies software companies use. Here are some of the best Job Opportunities After Completing the
Full stack developer courses in Bangalore at FITA Academy.
Web Designer– The role of a web designer is to create stunning websites based on client requirements. They use Adobe Photoshop, Illustrator, Fireworks, etc., to create graphics and elements. After completing a web design course, the most common job opportunities include graphic designing, logo designing, banner ads designing, brochure designing, etc.
Front End Developer– This is one of the hottest jobs in the market right now. As the name suggests, the front end developer works directly with the users and interacts with them using a browser. They take care of the UI part of the application. They use different tools like HTML, CSS, JavaScript, Bootstrap etc., to create amazing designs. They work closely with designers most of the time to develop creative ideas.
Back End Developer– A backend developer is responsible for creating a database and other applications' backend functionalities. They use programming languages like PHP, Ruby on Rails, Python etc., to do their job. A typical example of a back end developer is an eCommerce website. Another popular job opportunity after the Full stack training in Bangalore.
Web Developer– A web developer creates applications or websites by integrating various features. They write codes in HTML, CSS, Javascript, JQuery to achieve their goals. Some of the major tasks performed by a web developer include creating layouts, making navigation bars, fixing bugs, adding social media buttons etc.
Mobile App Developer– With the booming popularity of smartphones and tablets, mobile apps have become indispensable for every person today. Every application needs a back end as well as front end. That's why we see more and more people becoming mobile developers. One can become a mobile developer after completing a Full stack developer course in Bangalore which will be a great option for you.
Web Developer (Graphics Designer) – Graphic designers play a vital role in any business. They are responsible for coming up with logos, banners, posters, flyers, company profiles, etc., that represent your business's brand image. They also help to promote products and services through advertisements and social networking sites. Getting placed in a company after completing the Full stack developer course Bangalore you will coordinate with Graphic designers who often work in teams so it's important to possess good communication skills. In addition, they need to be skilled with specific software programs like Adobe Photoshop and Illustrator.
Software Engineer– Software engineers deal with coding and development. When it comes to coding, they mainly use Java, C++, SQL, Python, Perl, C, Objective-C, Android, iOS, etc. They also need to understand how things work behind the scene. Many top tech giants hire only those candidates who have completed a degree program in engineering. So if you want to get hired by these companies, you should consider this option first.
Associate Web Designer – An associate web designer focuses more on the visual aspects of the site. They are usually involved in creating graphical designs, which may include icons, buttons, backgrounds, images, etc. Icons are used to differentiate between pages. If you are looking for a career where you can make good career, this Full stack developer courses in Bangalore is the best choice. You can find many free tutorials on the Internet regarding icon creation. There are many icons out there waiting to be designed and paid for.
Data Scientist– Data scientists are mostly concerned with data analysis. They collect data from different sources. Then they analyze the collected information and finally provide recommendations to improve performance. For example, suppose you sell shoes online. You will collect customer reviews about your products. These reviews will allow you to identify what kind of product will attract customers and what will not. The better the review, the higher the chance of getting sales. This is just one example of how data science can benefit businesses.
Data Analyst– Data analysts focus on analyzing data from different sources. This could be spreadsheets, databases, surveys etc. The main goal of a data analyst is to provide actionable insights to improve overall decision-making within an organization.
Full-stack Developer – Full Stack Developer in simple words, full-stack refers to skills required to build software. It includes everything right from designing screens to building database models. All parts of development are included. Full stack developer courses in Bangalore are a must for anyone who wants to be in the development field.
Senior Software Engineer– A senior software engineer has at least 3 years of experience under his belt. They would have worked on several projects and has obtained enough knowledge regarding various technologies such as Java, AngularJS, CSS3, HTML5, JavaScript, jQuery Mobile, JQuery, Bootstrap, Ruby On Rails, WordPress, MYSQL, PHP, .NET, Linux etc.
Student Testimonials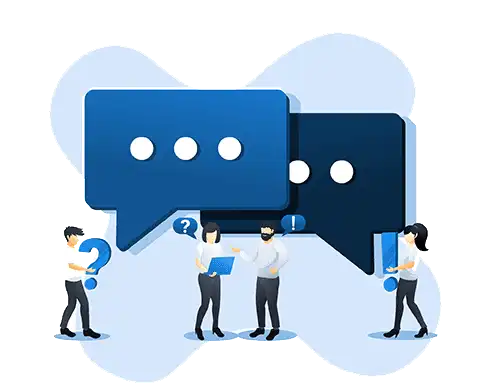 Have Queries? Talk to our Career Counselor
for more Guidance on picking the right Career for you!
Additional Information
Full Stack Development is an in-demand skill in several industry structures today. As a field, it handles the design of web pages, server-side connections, databases, programming, and testing of projects requested by the client. Professionals can also expect high-paying salaries and an increase in career graphs. With responsible utilization, Full Stack Development helps you create innovative and modern-looking projects for the target audience.
FITA Academy houses the best Full Stack Developer Course in Bangalore. It explores the necessary languages, frameworks, and platforms for your real-time implementations. Thus, this course deals with some of the top concepts to ensure your absolute proficiency. They include AngularJS, Express, NodeJS, React Native, Redux, .NET, jQuery, Django, MongoDB, Bootstrap, DOM, SQL, RESTful API, UI/UX, Networking, etc.
The course syllabus is up-to-date with the overall enterprise expectations. The exercises, mock tests, hands-on sessions, and projects revise all the topics relevant for Full Stack Development expertise or related industry benefits. With this course, you can attain career perks for Full Stack Development and various other fields.
Trainers in this course are industry experts with years of experience. They ensure technical and soft skill proficiency for interviews relevant to most professions. Students from computer science or engineering backgrounds are eligible for enrolling in this course. You can choose to study at the Full Stack Development Training in Bangalore or through online methods. At FITA Academy, our programs ensure that your existing potential gets recognized in the industry.
Key Trends In Full Stack Development this year
Full Stack Development (FSD) refers to the practice of developing web applications using multiple technologies such as HTML, CSS, JavaScript, and Databases. This approach allows developers to build a single application that runs across desktop browsers, mobile devices, and other platforms. FSD has become a hot topic in recent years because it offers several benefits over traditional approaches to software development. Full stack developer courses in Bangalore offers you the complete knowledge of FSD.
FSD is becoming more common in today's workplace. The rise of cloud computing and mobile apps means that companies often require their employees to develop applications across multiple platforms. In addition, new tools and frameworks have emerged that allow developers to create cross-platform applications without writing code twice.
Here are some key trends in full-stack development that will shape the future of software development.
Cloud Computing
Cloud computing is a rapidly growing technology that lets organizations host their data and applications in remote data centers rather than on local servers or computers at an organization's headquarters. Cloud computing services can be accessed from any device with internet access, whether it's a smartphone, laptop, personal computer, tablet or smart TV. Because organizations pay only for what they use – not upfront costs like servers, bandwidth and equipment maintenance – cost savings can add up quickly.
Mobile Apps
Mobile apps are programs designed specifically for smartphones and tablets that allow users to make phone calls, take pictures, listen to music, send email messages, browse social media sites, etc. Most of these mobile apps are available only through app stores made by Apple or Google. However, there are also "hybrid" mobile apps that work with both physical cell phones and online networks.
Big Data Analytics
Big data analytics involves collecting large volumes of information from all types of sources, processing those data sets, analyzing them for patterns, then applying those discoveries so that business decisions can be based on solid facts. By combining big data analytics with artificial intelligence, organizations can discover useful insights about customer behavior and market trends that were previously impossible to achieve. Full stack developer courses in Bangalore will teach you where to mine these mountains of data and how to leverage it.
Machine Learning
Machine learning refers to techniques used to train algorithms that can learn independently. These algorithms could include neural networks, statistical models, decision trees, logistic regression, genetic programming, etc. For example, machine learning helps us identify spam emails and detect fraudulent activities. It also provides self-driving cars with the ability to recognize objects on roadways, read street signs and understand traffic lights.
Internet Of Things (IoT)
The IoT concept, which was first coined in 1999, envisions connecting everyday objects to the Internet, allowing them to send and receive data. As of 2015, there were approximately 20 billion connected things worldwide — including industrial machines, vehicles, medical devices, household appliances and even livestock.
Microservices
Each microservice is responsible for one specific function. They don't talk to swarm optimization and many others. It is a statistics and computer science field that focuses on building systems that can automatically learn from experience and improve at performing specific tasks. Some of the most important machine learning algorithms include association analysis, clustering, dimensionality reduction, graph traversal, classification, collaborative filtering, optimization and prediction. Full stack developer course Bangalore provides you the knowledge with the help of machine learning, systems can now do things that were once considered impossible or only accessible to humans. For example, Amazon has been using deep learning algorithms to rank products
Artificial Intelligence
Artificial intelligence uses machines to mimic human functions, activities, or processes. AI allows machines to make decisions, solve problems, interpret natural language, analyze large amounts of data, and perform other cognitive tasks once thought possible only by humans. Although science fiction writers and Hollywood movies popularized AI, its applications are already moving beyond scientific research to everyday life – including self-driving cars, but share a common set of APIs. When changes are needed to one part of the application, the rest of the code stays unaffected because there's no direct interaction between parts.
Artificial intelligence is becoming more widely used every day by researchers and businesses alike. Today, AI is being applied to many industries and comes in various forms, including deep learning, reinforcement learning, and natural language processing. Among all these types of AI, deep learning has been growing rapidly, particularly in areas related to images (e.g., object recognition, content moderation), text (e.g., spam detection, question answering), speech (transcription, voice control), video (object tracking, facial expression analysis), etc. Businesses are now using artificial intelligence solutions for several purposes relating to customer service, product development, fraud prevention, market segmentation, among others.
Serverless Architecture
Serverless architecture aims to decouple computing resources from underlying infrastructure functions, such as databases and web servers. Functions run in containers instead of virtual machines and aren't tied to fixed time commitments. The serverless model enables developers to write and test code faster and cheaper without managing the IT infrastructure. The cloud provider automatically provisioned and deallocates resources upon demand.
DevOps – Continuous Delivery Pipeline & Container Technology
DevOps, an abbreviation for software developer operations, means continuous delivery pipeline and container technology. Docker container technology improves development speed, reduces deployment risk, provides greater visibility into production environments, ensures smooth deployments and upgrades, facilitates the use of multiple languages for writing code, and improves collaboration with teams across geographies. A continuous delivery/continuous integration (CI) pipeline is a set of automated tests and procedures involved in releasing new features with minimal manual intervention. A CI pipeline includes three major components: build automation (which builds source code via code repositories, e.g., GitHub or GitLab); unit testing; and integration testing. Most organizations have adopted some form of CI pipeline. Many companies use tools like Jenkins for automating the complete build process.
Blockchain
Blockchain is a distributed shared database that maintains a continuously growing list of records that organize transactions into blocks and store ownership rights to digital currency through encryption. Due to the blockchain's decentralized network and peer-to-peer design, information is not controlled by any centralized body. Each "node" on the blockchain maintains a full copy of transaction history following a consensus mechanism. This makes the system highly resistant to tampering and very difficult to hack. Because of this security feature, it is called a crypto secure ledger. Blockchains can be public or private, permissioned or permissionless, depending on how access to the network and participation invalidation is managed.