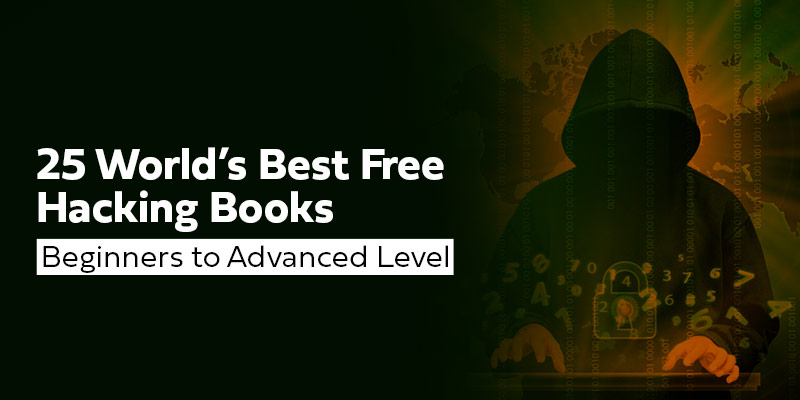 Hacking is an art and even a tough skill to master. If you want to hack into a system or a server, basically you need to be more skilled and efficient than the creator of that server. And it requires a lot of effort and consistency to become an expert in this field. Whether you aim to become an ethical hacker or a black hat hacker, you will need to know all the concepts and programming skills to get your work done.
One question that every aspiring hacker has in mind is what is the correct source to get correct and effective knowledge to get successful in ethical hacking? However, the correct answer is to read and practice.
Although reading and learning through books might seem too old fashioned in this technologically advanced world, the true knowledge is trapped in these bundles of pages only. Online tutorials and YouTube videos can provide a bunch of information but you can not ignore the power of a good book.
There are hundreds of hacking books available to get you started in the domain. Here, we list a few that are the best ethical hacking books which can lead you from a basic beginner level to an advanced one. These best hacking books will surely be a good start for your journey.
No time to read all these books? Learn Ethical Hacking at FITA Academy – rated as a Top Ethical Hacking Course Provider. We offer Ethical Hacking Online Courses & Ethical Hacking Course in Chennai, Ethical Hacking Course in Bangalore & Ethical Hacking Course in Coimbatore.
1. The RTFM: Red Team Field Manual
This book is one of the must-have best hacking books if you are getting started with ethical hacking. Ben Clark is the writer of this book and hence it's very popular. It enlightens the reader with all the basic concepts and commands of Windows and Linux along with tips on Windows PowerShell and Python Scripts. Once you start reading this piece, you'll be glued to it as it makes you curious to learn more and more about the wonders of computational programming. It's a small size book and is available on Amazon/Flipkart at a very affordable rate.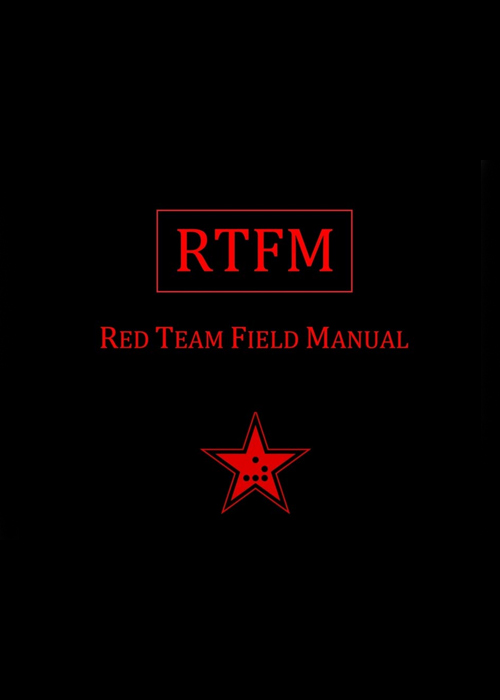 2. The Web Application Hackers Handbook: Finding and exploiting security flaws
You must have heard about Burp Suite; it is one of the successful tools used for penetration testing. This hacking book is penned by the founder of the organization that created this powerful tool. This book is specially curated for a person that is completely new to hacking and computer science. The content of the book starts with very basic information about the internet and leads you step-by-step throughout the hacking world. It will enable you to find various vulnerabilities and search for the weakest parts of an application and then attack the web applications. Through hacking techniques, it will also guide you to defend yourself from various attacks. It is a bundle of 21 chapters and is great for all beginners.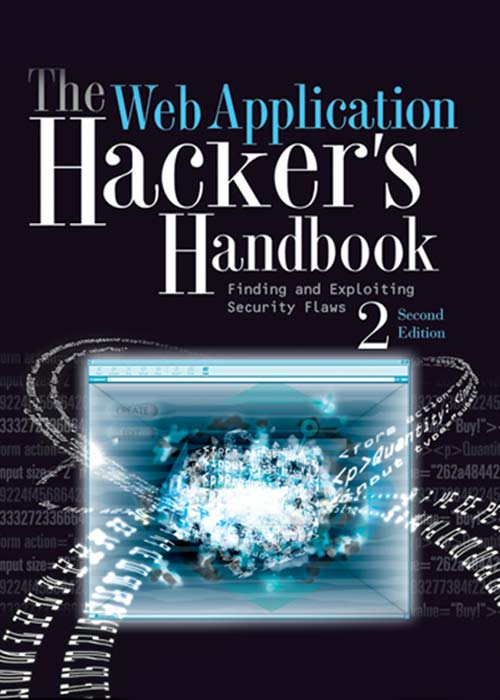 3. Hacking: The Art of Exploitation 
Book authored by Jon Erickson is one of the premium books that is recommended by most of the cybersecurity experts and hackers. When it comes to the best hacking books this one is a true classic. Although you might find it odd that it has not been updated since 2008 but once you go through it, you will find that the content is valuable and relevant in today's world also. It is a good blend of technique and theory which is very essential to learn any modern-age tool for hacking. Chapters in this book will introduce you to the basic to advanced level programming, networking, exploitation, countermeasures as well as cryptology. It's a good choice if you're at an intermediate to advance level.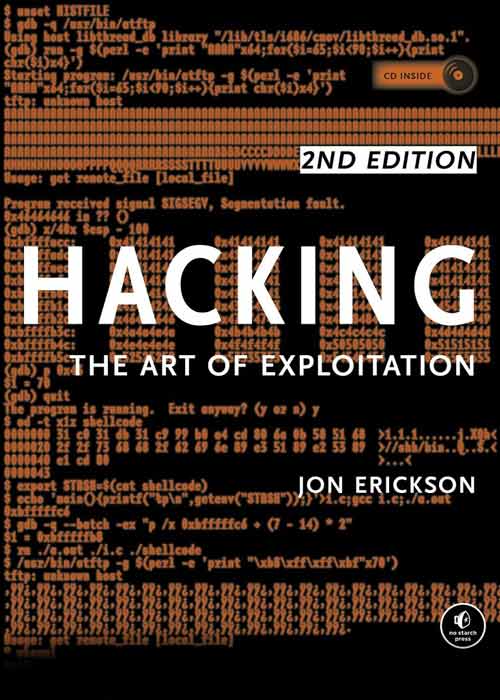 4. The Hackers Playbook 2
Next in our list, we have a classic book that gives you practical guidance instead of just theory. Peter Kim, the author of this book, has written it in his unique style. It is a step by step guide to get practical experience in penetration testing. This book is best suitable for beginners as it will clear all your doubts and remove all the roadblocks that you can find while performing penetration testing. The content of this book enables you to handle various network types and to find vulnerabilities as well as dodge antivirus software.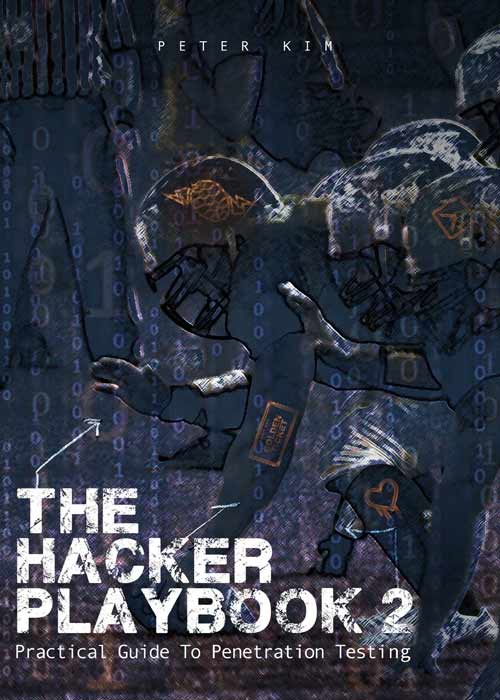 5. Practical Malware Analysis: The Hand's on Guide To Dissecting Malicious Software
Next in the list is one of the most famous hacking books for beginners that is highly recommended by experts, it's the practical malware analysis. Authored by Michael Sikorski and Andrew Honig. It is a guide for everyone who needs to manually search for malware in a windows system. It gives an idea about the overall Windows system and its working so that aspiring hackers can get detailed information. If you are just getting started in this field it is one of the best books to learn from.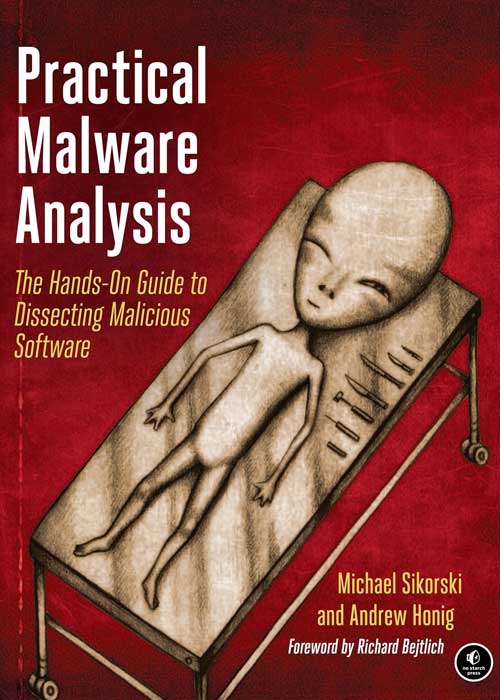 6. Kali Linux Revealed Mastering the penetration testing distribution
Kali Linux might sound familiar to you if you are less or more interested in the world of hacking. It is not recommended for beginners to go work on Kali Linux instantly. But if you plan to do so anyway, then here is the best recommendation to learn the basics of Kali Linux, which was formerly known as Backtrack. It is one of the most popular distributions for penetration testing. The book includes all the fundamentals and concepts of Linux as well as Kali Linux. After reading this book, you will be able to configure Kali Linux and all different types of environments and devices like virtual, laptop, desktop, server, etc. It is one of the best books if beginners want to learn about Kali Linux and can be used by advanced-level professionals to get an in-depth and practical approach to go for penetration testing in Kali Linux. Although there might be a case where you might find this book doesn't have good ratings on platforms like Amazon but the information provided in this book and the tools & techniques mentioned in this book will take you to another dimension of the hacking world.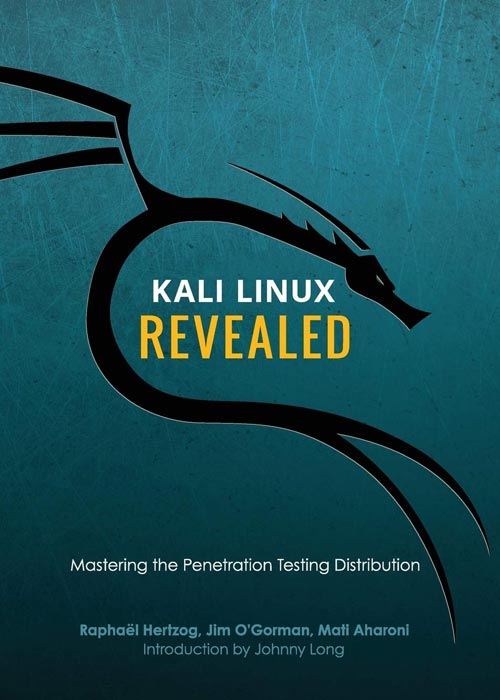 To Read this Book
7. Ghost in the Wires: My Adventures as The World's Most Wanted Hacker
You can argue that this is not a good fit for the category of best hacking books but we will recommend you to go for a read of this book as it is authored by Kevin Mitnick, he is a well-known hacker and was in the World's most-wanted list of FBI for a long time. This book enlightens the reader about the story of the hacker who was most wanted in the prime time of his life between 1979 and 1995. But he was arrested by the FBI after being chased for several years. It is a very light book & a fun read. The fact about Kevin is that he hacked his first computer when he was just a 16-year-old kid. He is an excellent hacker and it takes him only a few minutes to hack into phones, computer systems, and networks as well. This book gives an insight into how the brain of a hacker works and what motivates them to keep on doing what they do. Rigorous learning is nowhere useful. You should take on some fun reads as well and hence this book becomes a must-read for all the aspiring hackers.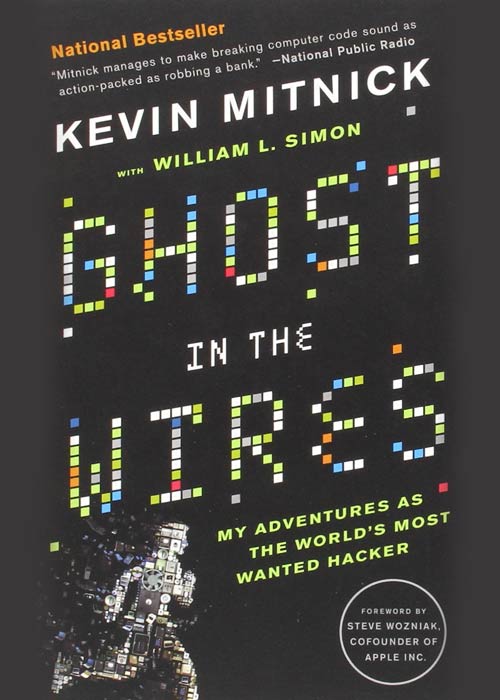 To Read this Book
8. The Basics of Hacking and Penetration Testing
One of the most recommended hacking books for beginners is the next in our list, this book will enlighten the readers with every basic that a newbie hacker needs to know. Through this book, you will be able to understand the working and results of the recent applications that are used in hacking like Kali Linux, Metasploit, Social Engineering Toolkit, Google Reconnaissance, and many more. With the limelight of this book, you will get a better understanding of the attacks on different types of security systems and clear guidance on performing penetration tests, and this knowledge will be helpful to you throughout your career. And hence, it's a must-have.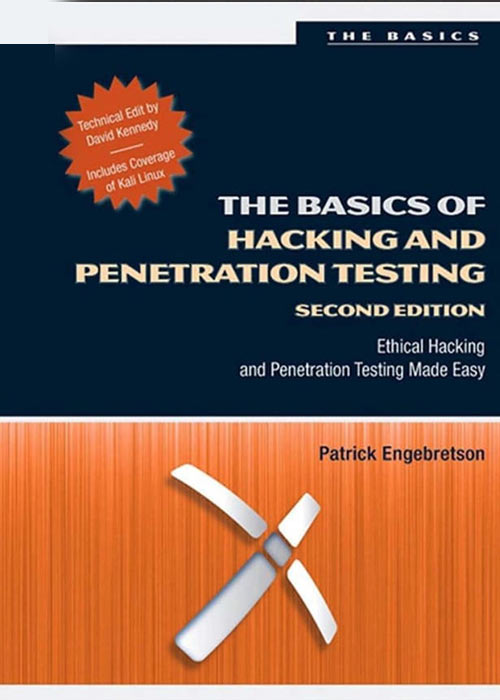 9. Computer Hacking Beginners Guide: How to Hack Wireless Network Basic Security and Penetration Testing Kali Linux
Going forward with our list we have this excellent book, penned down by Alan T Norman. If you are interested to learn a detailed and proper methodology for Ethical hacking, this is the best book you can refer to. It provides each step that is required to step into this fascinating world of hacking. By reading this book, you will be able to learn all the methodologies of how hacking works so that you can apply it to hack and to defend yourself from various hacking attacks. It informs you about counter hacks that you can use to save yourself from illegal hackers. It provides information about how you can minimize the destruction if you have been a victim of cyber-attack or even stop any ongoing attack.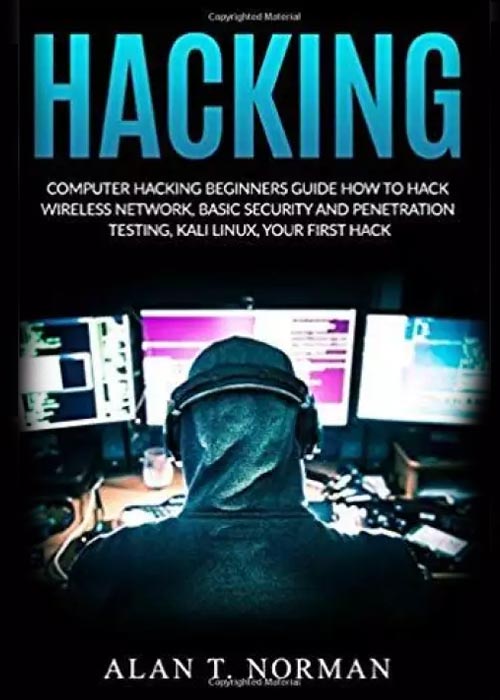 10. Hacking: A beginner's guide to Your First Computer Hack
Book by Kevin White is a basic guide that tells you how hacking works so that you can defend your computer from becoming the victim of the most general hacking attacks that are in trend. It will enable you to be a step ahead of any hacker so that you can save your system. It will also enhance your knowledge of how you can hack any system as well as how you can counter hack on the opponent. This all will be possible because it gives you detailed procedures and informs you about the tools that are used by ethical hackers as well as unlawful hackers.
11. CISSP: All-in-one Exam Guide
To become a successful ethical hacker and get certified in hacking you will need to have all the latest updates and information regarding the field of hacking. For various certification exams as well as IT security certification, you will need to know the tools that hackers are using in today's world. This book written by Shon Harris is your go-to guide for clearing certification exams as it is completely updated with the newest additions in the field of hacking and IT Security. Especially if you are preparing for a CISSP hacking exam it's the best choice that you can make. The content of this particular book is curated for studying for these exams only, as it contains a variety of questions, like MCQs along with a descriptive explanation of all questions. It also has tips and tricks which may be very useful to crack different exams.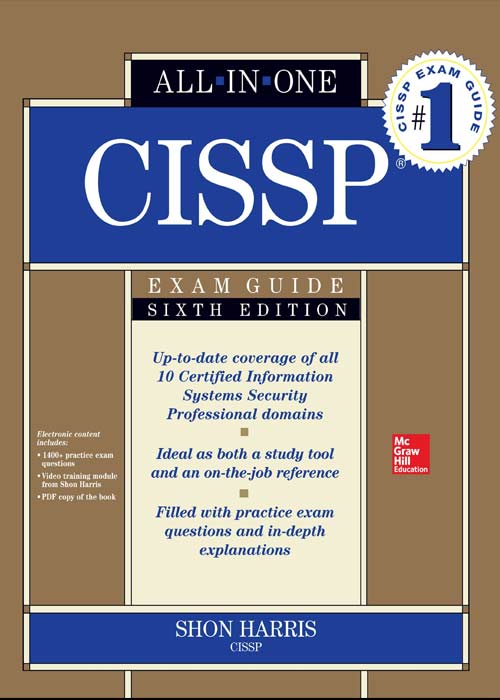 12. Nmap Network Scanning: The Official Nmap Project Guide to Network Discovery and Security Scanning
One of the amazing books that we have in our best hacking books for beginner's collection is the Nmap Network Scanning. It is one of the most popular free hacking books that has benefited millions of users. The syllabus of the book covers network discovery, management, and security auditing in-depth and is a complete authoritative guide for the Nmap security scanner. Since it starts with very basic information about port scanning, it's the best hacking books for beginners. It enhances knowledge regarding many real-world tasks and some procedures that you can implement immediately to solve the issues like interference detection, optimizing Nmap performance, subverting firewalls and many more automated networking tasks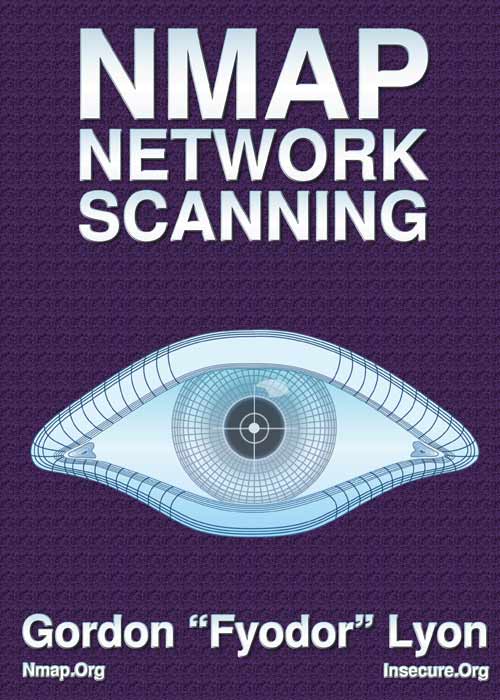 13. Hash Crack: Password Cracking Manual
Hacking is incomplete without learning about various tips and tricks for password breaking. Just follow through this book if you want to learn how you can crack passwords. The book gives the reader complete guidance on basic and high-level tips and techniques that various network security experts as well as penetration testers can use to evaluate the availability of an association from a password position. It also has various password cracking tools and techniques. inclusion overall information brochure that contains all the online sources commands as well as tables that you can be required to crack passwords and also used for protection against various password cracking attacks.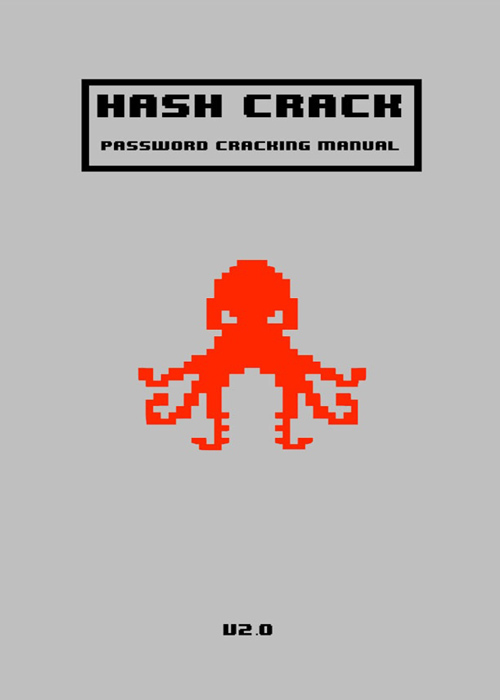 14. Black Hat Python: Python Programming for Hackers and Pentesters
The next recommendation on our list is a Python guide for hackers. Hacking is a special type of skill but generally, all hackers prefer to use conventional tools like Burp Suite for the purpose of searching various vulnerabilities. Some professional hackers are quick enough to build their own program to hack a system by looking onto its loopholes, and for this purpose, Python is the most effective language. As Python is very easy to learn, has a very simple syntax, and is so powerful that within only a few lines of code you can create a great hacking system. For attaining the power of Python, this book by Justin Seitz is one of the highly recommended hacking books. This book is a complete guide that will lead you to create private trojans, infecting virtual machines, manipulate the packets on the network as well as it can teach you how to address various network sniffers. It also includes a steer you to use the Burp Suite web hacking tool successfully.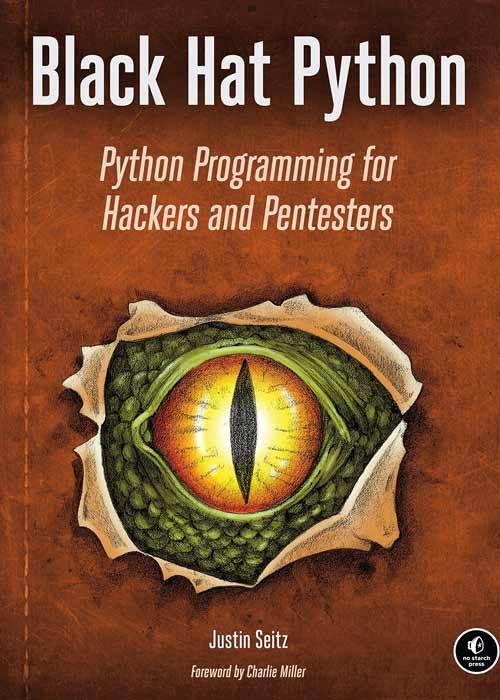 15. Mastering Metasploit
We included this book on our list because it is a complete tutorial of the very famous Metasploit framework. It is the best hacking book for beginners who want to learn about Metasploit. If you are a part of a security engineering team or if you are a penetration tester and you want to increase your skills in testing and want to gain experience with Metasploit, then this book is your go-to book. It furnishes a good understanding of exploitation and teaches the reader about object-oriented languages in depth.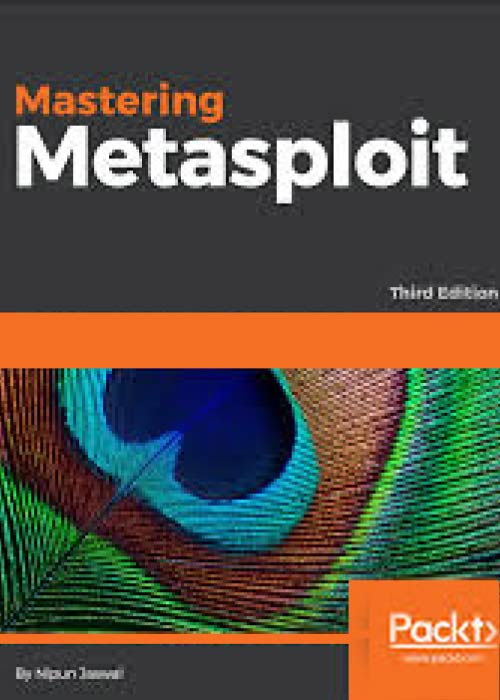 16. Blue Team Handbook: Incident Response Edition
The Blue Team Handbook is also counted as one of the classic books in the field of hacking. Similar to the Red Team Manual, it is also one of the key books that will remain in this field forever because of the amazing content that it has. This particular book is based on the incident process and provides a detailed description regarding the process of how attackers operate, along with different tools that are used for conflict response and proper methods used for network analysis. It will also guide you through the Windows and LINUX analysis process. And hence we can say that this book is filled with practical techniques that can be used in handling conflicts. Therefore, it is a useful book to read whether it is an investigation of unusual traffic, monitoring of a misbehaving server or just writing up case notes.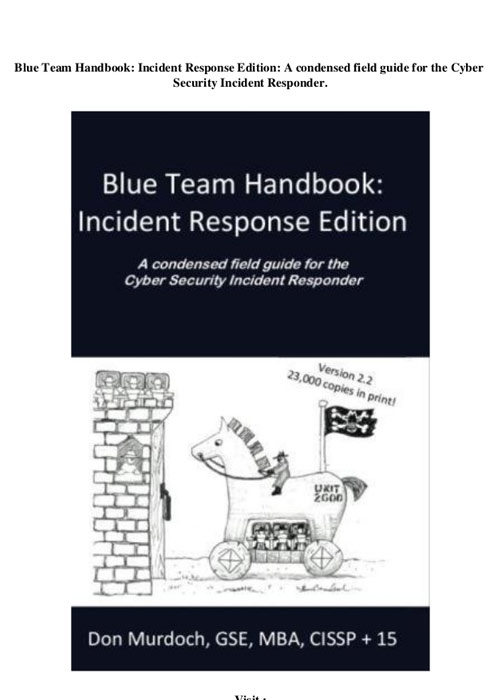 17. Gray Hat Hacking: The Ethical Hackers Handbook
The Grey Hat Hacking is a handbook for people who want to become professional ethical hackers. This book is available in two parts. The first one has given an introduction to the laws which are essential to know if you want to become a pentester. The second part of the book is completely technical and it comprises chapters from network scanning to vulnerability exploitation and fingerprinting into shellcode writing. This particular book also has chapters that will enlighten the readers about buffer overflows, format string overflows, and heap overflows which are the very basic addressing fundamentals. In the end, there is a discussion about a less popular vulnerability exposure technique called 'Fuzzing' and reverse engineering. This book also gives you insights about the basic commercial tools that pentesters use such as Canvas and Core Impact.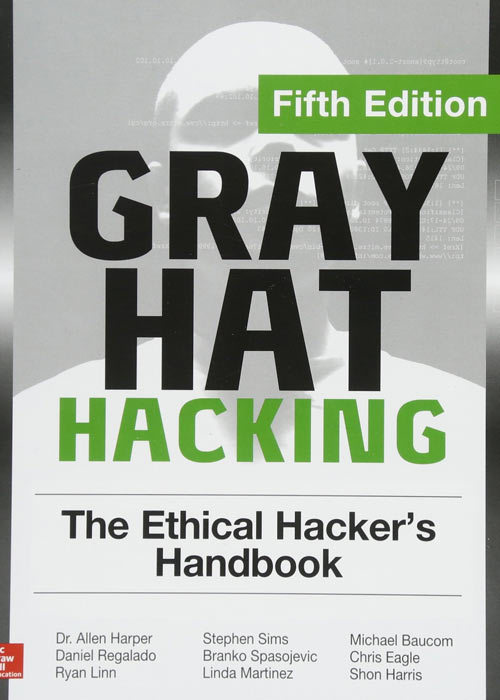 18. Web Hacking 101: How to Make Money Hacking
The next book that we have in line is one of the excellent books and is authored by the co-founders of HackerOne, Michiel Prins, and Jobert Abma. As per the name of the book you must have guessed that it is a complete web hacking guide. The book guides you regarding all the ethical processes of investigation for different types of security problems. But such books have a limitation as they are very professional. It has a complete chapter for vulnerability detection on a website but that doesn't contribute much in real-world cases. The formation of the book is a little bit different and it is composed of the weaknesses that are openly exposed. But it will help you to illustrate the very basic web vulnerabilities and will help you start your journey of searching for vulnerabilities and assembling gratuities.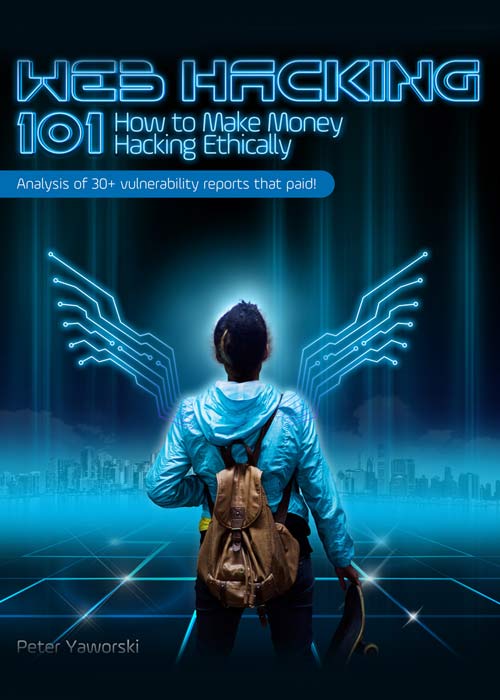 19. Social Engineering: The Art of Human Hacking 
The next book on our recommended list is a pretty old book. It was written by Christopher Hadnagy in the year 2010. This book is a complete guide for Social Engineering. Social engineering is a unique technique that depicts the art of hacking humans to get access to their passwords. This book will lead you throughout the process, from the beginning of how you can identify fraud and identity theft, it also has instances of various exploits where a person is deceived so that you can learn through it.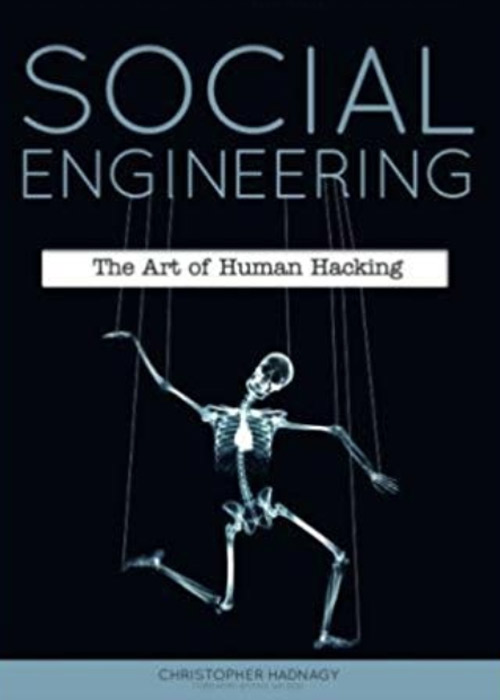 20. The Hackers Playbook 3
As you might have already guessed, the Hacker Playbook 3 is the successor of Hacker's Playbook 2. All the information and detailed procedures are explained in the first two books and this third version will give you good practical step-by-step guidance on how to perform penetration testing. In this book, the author has explained each and every phase of a penetration test in detail. Starting from the very basics of how to set up the environment for pen-testing. As you go forward with this book, you will learn every step of a penetration test along with web application exploitation, social engineering techniques, compromising networks, and physical attacks. Since the author of this book Peter Kim is an excellent teacher it's a very valuable addition to your collection of books to learn to hack. It will help to sharpen your skills.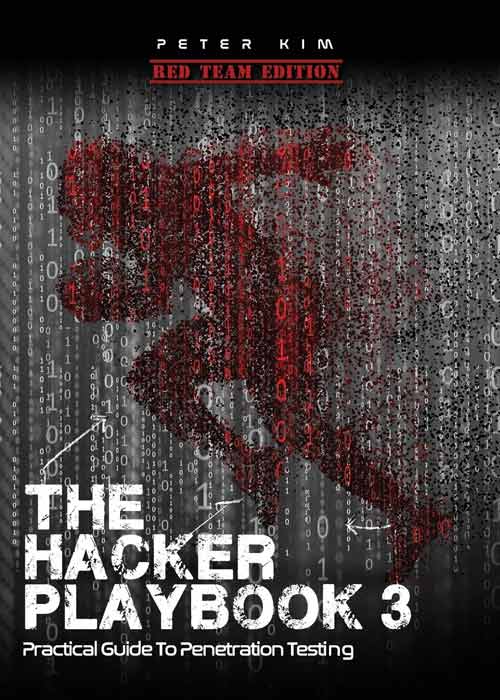 21. Real-World Bug Hunting 
Real-World Bug Hunting, penned down by Peter Yaworski, is a good read if you have basic information regarding the terms that are used in hacking. It's a relatively new book as it was released in 2019 and hence is up to date with all the relevant information and current technology. The author of the book himself is a security professional who is determined to engage more and more people with the fascinating world of hacking and he is successful in doing so by the means of this book. This book is very well structured and it provides a very detailed analysis of all the important terms from the world of hacking like web application security as well as bug hunting. It also features the reader about the web vulnerability types like Open Redirect, SQL injection, Cross-Site Scripting, HTML Injection, Cross-Site Request Forgery, XEE, RCE's, IDORs, and many more. After all the valuable information, at the end of the book, you will find a section which is known as 'finding your bug bounties'. This section of the book will make you aware of Reconnaissance over application testing and the process to automate testing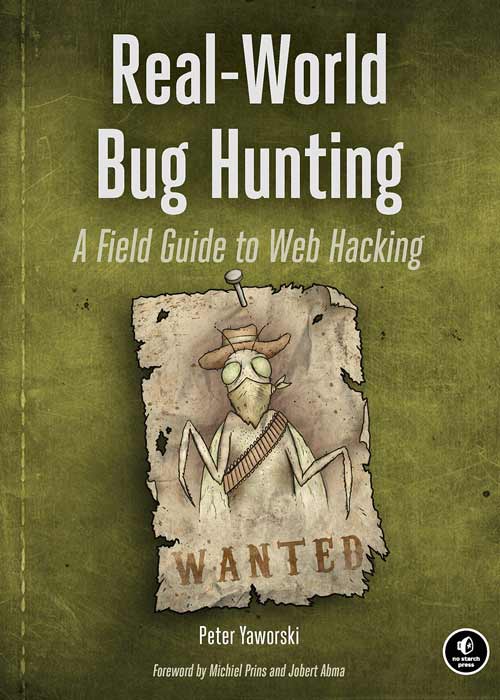 22. Advanced Penetration Testing: Hacking the World's Most Secure Networks by Will Allsopp
So the next book on our list is one of the best recommendations for advanced level hackers and professionals. Although newbies can also go through this book, it is very unlikely that you will get everything that is written in this book. As the name itself is advanced penetration testing, this book will take you on a tour to very advanced penetration testing tools that are beyond Kali Linux. This book not only introduces you to such amazing tools but also briefs you how they actually work and also teaches you to learn to write your own tools from the very beginning till completion. If you complete the content of the book you will have an edge over any other hacker who is just able to use the basic hacking toolkit. Also, in the end, it covers a little bit part of social engineering. It is a very informative and good book but it is recommended that only advanced people will be able to finish this one.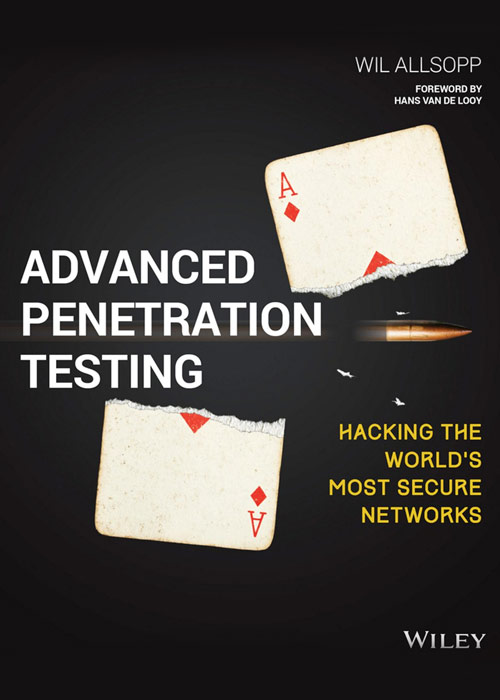 23. Honorable Mention: Hacking Mit Metasploit
Although this book is written in German, it is one of the finest books in the world of hacking. We know that everyone is not comfortable with the German language but the level of content that it has doesn't allow us to keep it aside. English translation of this book is not yet available, but we hope that it reaches everyone very soon. The author of the book is Michael Messner and, in the book, he has mentioned every small point that hackers need to know about the Metasploit framework. And because of the great teaching methodology of the author, the reader gets to know every detail. If you can get it translated, this book will prove that it was the best decision that you have made.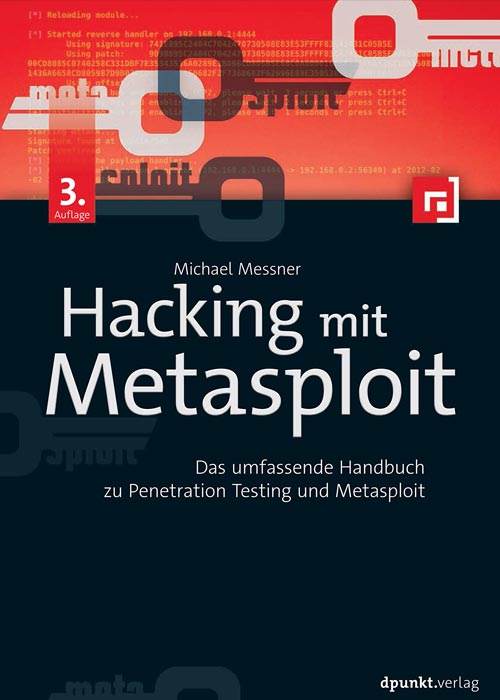 24. Hacking the Hackers: From the Experts Who Take Down Hackers
As you all smart people out there have already guessed by the name of the book that it is one of the best books of cybersecurity. Hacking the hacker means that the book will take you to deep inside the hacker's mind and explain the process of how hackers work. So that you can be one step ahead of the hacker and save yourself and your organization from harmful cyber-attacks. This book will tell you how the hacker finds vulnerabilities so that you can find it yourself before the hacker and fix them so that the hacker is not able to crack your system. It is one of the best books that is recommended by the world's best white hat hackers as well as the security researchers, many leaders, and writers, and hence this book is more of a type of book that helps us to keep our world secure.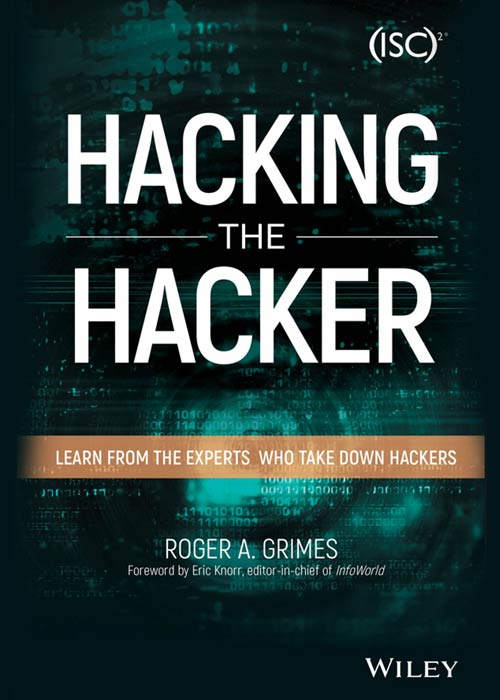 25. Mastering Hacking: The Art of Information Gathering and Scanning
The last book in our recommendation list is a book written by an Indian author Harsh Bothra. Mastering hacking is one of the best books that will help you to learn the details of the modern framework of penetration testing. This book contains information about all the techniques of pen-testing and the process of discovering different types of vulnerabilities in systems, along with patching and more. The authors aim to write this book is to present the best practices and best technologies in a very simplified manner. And because of this approach of the author no matter if the reader is from a technical background or a non-technical background, he or she will be able to master hacking.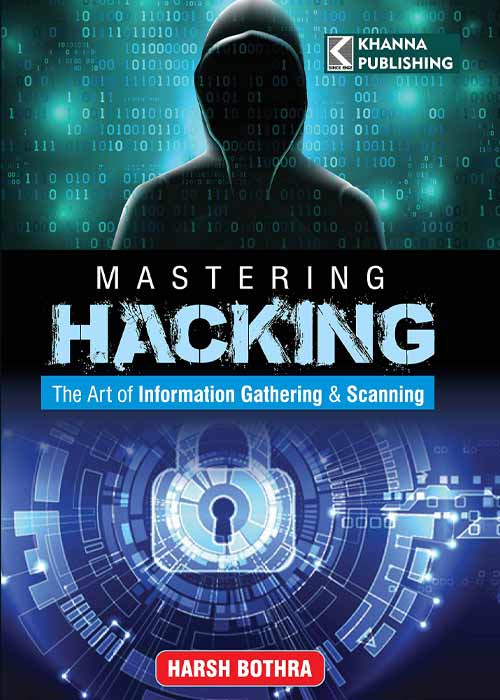 Conclusion:
Now that we have presented you with a superb list of good hacking books to read. Just go for your first read! You have a lot of options available now.

A person can never regret reading a good book, and if you really wanna know more about hacking or want to set up your career in this domain, you should start with the very basics and believe it or not, a book will definitely give you more accurate information rather than any 10 minute YouTube video. And getting worthy information will make you more confident in your skills and eventually you will land at a good job position.
Let us know what is your best read!
Furthermore, you can refer to the Best python books for beginners and python coding for beginners, intermediate and advanced learners.