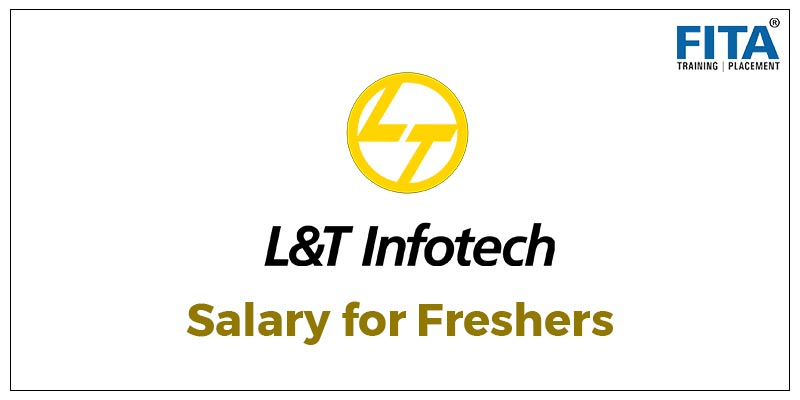 L & T is an international technology-based consulting firm that provides digital-based solutions to 500 customers or clients throughout the world. The firm has been leading other IT companies in affording hundreds of job opportunities to newly graduated students. So, let's dive in to discuss about L&T Infotech Salary for Freshers.
The headquarters and international offices are spread across countries such as the United States, the United Kingdom, Denmark, France, Germany, Luxembourg, the Netherlands, Belgium, Saudi Arabia, South Africa, Japan, China, Australia, the Philippines, Switzerland, Singapore, Finland, Poland, and other countries. Furthermore, they are responsible for digital transformation in more than 32 nations throughout the world.
Eligible Candidates for Applying
Candidates who are passionate about transforming digital technologies in the area of technology, construction, engineering,manufacturing, and business leadership are encouraged to apply. Further, the candidate needs to have a bachelor's degree in engineering from any government recognised colleges or universities.
Procedure to Apply for Fresher's Job at L&T Infotech
Candidates willing to apply for various job roles at L&T Infotech are advised to login to lntinfotech.com, and follow the below given procedure for successful registration.
In the career section, navigate to "opportunities section"
Type and Search for desired roles and their vacancies
Enter all the necessary details to match the qualification criteria
If any job matches with your skills and qualification, click "Apply Now" for further registration process
Enter your bio-data details and upload relevant documents followed by a submit button.
Qualification Criteria for Job roles at L&T Infotech
Freshers must have completed Bachelor's in Science (IT); Bachelor's in Computer Application (BCA); and Bachelor's in Computer Science (BCS); or any diploma or graduation.
Should not have any kind of exam backlogs.
Must possess good academic records from 10th and 12th itself.
Fundamental understanding about Information and Technology.
For a collaborative concert, the applicant must possess good verbal and communication skills.
Ability to work under pressure and tight schedules.
Candidates wishing to start a good career with an affordable l&t infotech starting salary for freshers are encouraged to learn Digital Marketing Courses in Bangalore.
Additional Criteria for Getting Selected 
L&T Infotech is looking for fresh college grads who can work well with others. Problem-solving talents, mathematical thinking skills, analytic abilities, good organisational and communication skills, and basic computing or programming skills are all required. Similarly, diligent, creative, competent, enthusiastic, and flexible applicants with business hours are more likely to get hired.
Learn Python Training in Bangalore to make your resume exceptional among competitors. Python is the leading programming language responsible for transforming digital services.
L&T Selection and Interview Process
To be considered for L&T Infotech recruitment, the candidates must pass all of the company's rounds which were chosen solely on the basis of their performance and skill sets. The L&T Infotech hiring procedure have three selection and interview rounds which are
Online Written Exam – In this round, candidates need to answer for the aptitude and technical based questions.
Technical Interview – In this round, the applicant and company's representative are exposed to face-to-face interview experience.
Human-Resources Interview – The hiring manager will ask several questions about the candidate's previous projects and experience in this round. Some of the questions were about the project's goal, the technology employed in it, design restrictions, and other topics.
L&T Infotech Salary Structure
The L and T infotech salary for freshers varies for different posts and their respective job roles. Usually the freshers salary package ranges from 3.5 to 5.2 LPA. Here are the list of approximated salary package for freshers at L&T

Worried about a poor salary package? Enroll in an Artificial Intelligence Course in Bangalore to take your L&T freshers salary to the next level and enhance your probability of gaining a high income.
Basic Skills, Roles, and Responsibilities of Various Roles at L&T Infotech
Remote Desktop Engineer
Remote Support Engineers give phone or online support to a company's end consumers. Installing software, diagnosing technical difficulties, upgrading apps, and testing workstation performance are examples of common responsibilities of a Remote Support Engineer. Technical talents, listening ability, good communication aptitudes, patience, problem-solving skills, and customer service are some of the essential skills for this role. Besides, they are associated with the other responsibilities such as
Troubleshooting exchange servers, windows servers, citrix services, BES Servers and other technical concerns (DHCP, DNS, VPN, RDP, Citrix, Outlook, etc).
Creation of active directory and exchange of directories with BES users.
Guiding members for the use of applications
Learn and keep them up-to-date with new skills and applications
Improving efficiency through implementing powershell scripts
Completing 60% of additional tickets everyday.
Desktop Support Engineer
Desktop support engineers are IT professionals that help clients with hardware and software problems. Their responsibilities include providing on-site or remote technical support, which includes setting up computer hardware systems, installing and upgrading software, and diagnosing fundamental IT difficulties. As a desktop support engineer, they must possess knowledge on hardwares, chipset, memory modules, peripherals, operating system, networking, remote connections, and other software applications. The are responsible for the following key roles and responsibilities
Responding to customer service enquiries.
Making contact with clients to learn more about the issue.
Traveling to the client's location or establishing a remote connection.
Identifying and resolving hardware and software problems.
Hardware and computer peripherals installation and maintenance.
Installing and updating computer operating systems and applications.
Troubleshooting difficulties with networking and connections.
Providing guidance on software and hardware updates.
Basic computer operating and management training is provided.
Creating job reports and placing orders for supplies.
Become an extraordinary desktop support engineer through learning Software Testing Course in Chennai at FITA Academy.
Graduate Engineer Trainee
The graduate engineer trainee will be responsible for fulfilling all supervisory activities, aiding other engineers with projects, doing research, and preparing reports. You should be able to follow directions while also being able to think on your feet and come up with unique ideas. As a graduate engineer trainee, they must possess the following skills: analytical and mathematical skills, management and professionalism, ability to accept criticism, and relevant experience in the technical field. During their work, they are associated with the following key roles and responsibilities
Understanding the project's needs and executing all of the Supervisor's tasks.
Observing and questioning senior staff personnel, as well as aiding when possible.
Raising concerns and, if appropriate, giving ideas for change.
Conducting research and visiting various locations.
At all times, health and safety laws must be followed.
Attending meetings and workshops, as well as other training opportunities.
Analyzing data and preparing reports in accordance with guidelines.
Keeping track of your results and sharing them with your supervisor and other relevant parties.
Developing professional ties with employees.
Maintaining a high level of professionalism and attention to detail.
Human-Resources Intern
The HR Intern's tasks include adding new hire information to our employee databases, assessing applicants, and arranging interviews. We'd like to meet you if you're interested in starting a career in HR and learning more about how our organization handles payroll, hiring, and employee development. In order to get selected for this role, the applicant must possess skills in the domains such as staff assistant exposures, management of resume databases, microsoft office, labor legislation, organizational skills, and HR management. Besides, they are concerned with fulfilling the following key responsibilities
Update our internal databases with new employee data, such as contact information and application forms.
Compile payroll information such as vacations, working hours, and bank accounts.
Resumes and application forms are screened.
Interviews with applicants should be scheduled and confirmed.
Job advertising may be posted, updated, and removed from job boards, careers pages, and social media sites.
As needed, prepare HR-related reports (like training budgets by department)
Respond to employee questions concerning benefits (like number of remaining vacation days)
Review and disseminate corporate policies in digital or hard copy formats.
Assist with the planning of workplace events and career days.
Junior Human-Resource Coordinator
At all business sites, the Human Resource Coordinator assists and facilitates the human resource procedures. Employee health and welfare programmes are administered by this position, which also serves as a liaison between employees and insurance providers. This job is responsible for resolving benefit-related issues and ensuring the proper utilization of plans as well as strong employee relations. Freshers seeking to this role with excellent L & T Infotech Salary for Freshers are advised to acquire the following skills: internship or experience in administration, microsoft office and excel, management of HR database and systems, work with ATS softwares, and other relevant experience in sourcing tools and resume databases. A Junior HR coordinator is concerned with the following key tasks
Respond to HR-related enquiries or requests from both inside and outside the company, and offer support.
Redirect all HR-related calls or mail to the relevant team member.
Maintain paper and database records of personnel-related data (payroll, personal information, leaves, turnover rates, and so on) and verify that all employment standards are satisfied.
Maintain communication with different departments or functions (payroll, benefits etc.)
By finding individuals, doing background checks, aiding in shortlisting, and issuing employment contracts, you may help with the recruitment/hiring process.
Assist supervisors with performance evaluations.
Maintain the team's agenda by scheduling meetings, interviews, and HR activities.
Arrange for training sessions and seminars to be held.
With new hires, conduct orientations, onboarding, and record updates.
Produce and submit general HR activity reports.
Assist with ad-hoc HR tasks, such as employee feedback gathering.
Assist with additional tasks as needed.
L&T Infotech Associate
A business associate is something that does anything with protected health information. The integrity, safety, and correct use of confidential medical information are guaranteed by companies with the status of "business associate."As a L&T Infotech Associate, they have the following crucial roles to fulfill
Oversee the work of all members of the team.
Responding to problems as they emerge will ensure a positive client experience.
Keep track of the things you've sold and the total amount of money you've made each day.
Regularly attend meetings to discuss corporate ideas and goals.
Assist the management in developing and improving corporate procedures.
Conduct frequent market research to assess the company's sales strategy's effectiveness.
Enhance the marketing strategy of your company through a Digital Marketing Course in Chennai.
Employment Benefits at L&T Infotech 
L&T provides free snacks and health drinks to their employees through Cafeteria
Gymnasium facilities for health and fitness management.
As part of working hours, L&T trains their employees with soft-skills and other training programs.
Work From Home (WFH) opportunities to employees who are unable to come and work at offices.
Great health and life insurance policies with retirement benefits.
Free transportation services to their employees during both day and night.
Educational assistance to the children of their employees.
International opportunities through relocation options, where any qualified employee can avail this option to migrate and work anywhere across the world.
Vocational trips, team outings, and free child care centers for the benefits of L&T employees.
Avail all the international benefits to go abroad and work anywhere across the nation though pursuing and clearing IELTS Coaching in Chennai.
Freshers or new applicants seeking reputed job roles at L&T with great L&T infotech salary for freshers can go for this amazing firm. Aslo, IT aspirants who are willing to work with integrated IT and construction services are encouraged to apply for various roles. Further, from our research and salary estimation, we highly encourage graduates to apply for L&T roles as the firm affords a great initial freshers salary. Besides, work experience and certifications from L&T Infotech opens a great market to get hired into a reputed international organization. So, start your journey to L&T career now through logging into their careers page.