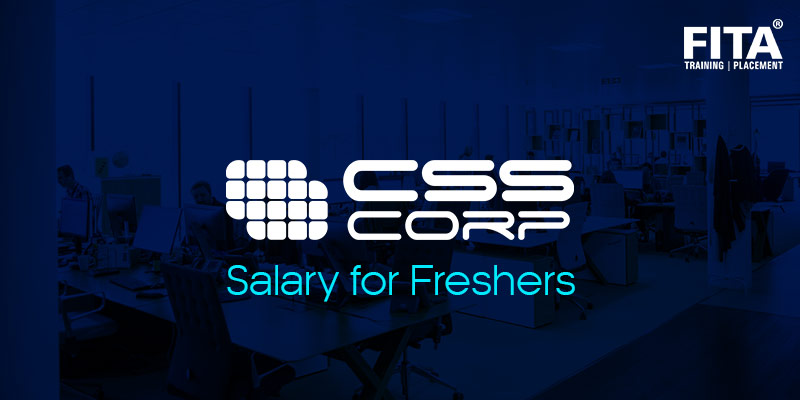 CSS Corporation is a digital enterprising tech company providing intelligent IT excellence solutions. The company also affords geospatial data for effective cloud and networking services. The company has opened many job positions with a feasible CSS Corp Salary For Freshers. With a wider career prospects, the organization is seeking for aspiring candidates who can innovate and advance the company's reputation.
In this blog, We have covered the overview of CSS Corporation Company, the availability of various job roles, the eligibility criteria for different jobs, application procedures, multiple employment benefits and bonuses, and the initial salary packages for freshers.
Applicable Candidates for CSS Corporation Jobs
Candidates willing to kick-start a featured AI Career can apply for CSS Corporation Job Roles. Besides, a candidate with a particular interest in automation, data analytics, and other digital technologies is considered for this company. Further, the company is looking for candidates who are hard-working, diligent, intellective, and innovative. Thus, an applicant who meets these fundamental requirements are encouraged to look for various job positions at CSS Corporations. If you lack sufficient eligibility, then join Software Testing Training in Chennai. This course will teach you entire aspects of software testing. In addition, it will increase the applicability and chances of getting recruited into CSS Corp.
Application Procedure for CSS Corp Jobs
Aspiring candidates can apply for CSS Jobs through two different modes of application. Either it's online or offline. Both modes follow preliminary registration through their website.
Online Mode

– Through this mode, the applicant needs to submit their application along with an updated resume. If the candidate gets shortlisted, they will be allowed to take an online interview assessment. 

Offline Mode

–  In this mode, the applicant needs to do a preliminary registration. Then, the candidate will be contacted through the email regarding the interview dates and venue.
After successful submission of an online application. The candidates undergo a series of technical and non-technical interview rounds, which are
Aptitude Test Phase

– In this round, the candidate's skills such as numerical aptitude, logical and problem-solving were assessed.

Technical Group Discussion

– In this session, the shortlisted candidates are allowed to take a technical discussion panel with company's representatives.

Technical Interview Round

– Here, the shortlisted candidates are interviewed with technical interview questions. Here, the quantitative and reasoning skills are assessed.

Personal Interview with Human-Resource Manager

– This is the final interview round where the qualified candidates are interviewed directly by the Human-Resources manager.
Qualification Criteria for CSS Corp Jobs
To apply for various job positions at CSS Corp, the candidate should meet certain educational or qualification criteria, which are
Any Bachelor or Master Degree is applicable for freshers jobs at CSS Corporation.

In terms of eligibility, the candidate must possess 65% or above in their respective academic semesters.

The candidate should not have any academic backlogs.
Additional Skills Considered at CSS Corporation Jobs
In addition to qualification criteria, CSS Corp also expects some exceptional skills from freshers, which are
Excellent Verbal and Communication Skills.

Monitoring Transaction and Payments.

Coaching and Training Experience.

Ability to write and create a technical document.

Ability to Collaborate with team members.

Excellent problem-solving and reasoning skills.

Flexibility to work hours and shifts.

Ability to make quick decisions in complex situations.
Candidates with these additional skills are likely to get selected for the recruitment. Further, obtaining a Java certification and enrolling in Java Training in Bangalore will help you enhance your educational & featured IT career. This course will teach you about Core Java, EJB, J2EE, Javascript, HTML5, Hibernate, JQuery, and Frameworks, among other topics.
Types of Job Opportunities at CSS Corporation
CSS offers a variety of job roles with a feasible CSS Corp Salary for Freshers. The types of job opportunities are as follows: VOIP Network Engineer, Consumer Technical Application Services, Technical Support Engineers, Application Support Executive, Infrastructure and Product Support, Information Management Specialist, L1 Engineer Trainee, Senior Engineer, Java Developer, Customer Support Executive, L3 Consultant, Account Manager, BPO-based Customer Service Executive, Network Security, Quality Assurance, DevOps Engineer, Network Engineer, and miscellaneous. 
CSS Corp Salary Structure
The annual salary package at CSS Corporation varies from freshers to experienced professionals. In addition, the salary package for freshers also varies based on the certification and additional skills the candidate possesses. But, an average estimation of fresher salary is shown in the below chart.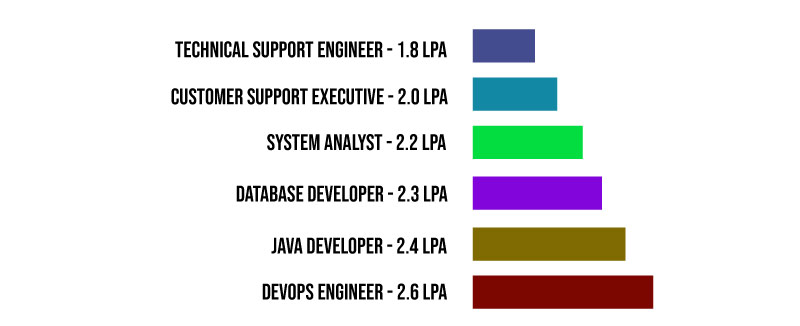 Are you worried about less salary packages at CSS? Want to hike your average salary? Then, we recommend you to gain additional skills in Data Science through joining the Data Science Course in Chennai. This course will teach you all the aspects of data science, data modeling, data structures, and database management. Also it can increase the probability of getting a high CSS Corp salary for freshers.
Basic Skills, Job Roles and Responsibilities 
Java Developer
Java programmers create complex code to create software, apps, and Android applications. They work with front-end and back-end integration systems, including Word Processing, Adobe PDFs, and mobile applications. CSS Corp Fresher Salary ranges from 2.0 to 3.0 LPA for freshers with no experience. So, candidates should have a solid understanding of Javascript, HTML, MySQL, SQL, Java 8, and other access servers. Java developers are responsible for the following primary roles and responsibilities, which are
Write and modify the existing Software using Javascripting. 

Develop Software for detecting and debugging issues raised by the consumers and clients.

Test and validate Software for clients' business. 

Record every test process of software applications. 

Work closely together with Oops, Algorithms, and Data Structures.
To be a proficient Java programmer, we suggest enrolling in and learning Java Training in Chennai at FITA Academy, which will impart your Java basics and advanced concepts like Software Architecture best practices, Loose Coupling & Maintainability, Avoid collisions SOLID principles, DRY Namespacing IIFE (Immediately Invoked Function Expressions), Closures Modules.
Technical Support Engineer
Technical Support Engineers are concerned with providing technical support to the company's internal teams as well as other clients. Freshers willing to join as a technical support engineer with a good CSS Corp Salary for Freshers are recommended to acquire skills such as corporate technical support, IT support, critical analytic skills, computer sciences, and client control capabilities. As a technical support engineer, they are concerned with certain job roles and responsibilities, which are
Handle both incoming and outgoing phone calls.

Collect new information on system updates and newer applications.

Ability to afford tech-support to the computer hardwares and softwares.

Work with computing concepts, web and network based technologies.
If you want to become an exceptional technical support engineer, then we suggest you gain knowledge in hardware and software testing, so in order to do that, join Software Testing Course in Bangalore. This course will cover interesting topics such as software testing, life-cycle of a software, and software engineering and validation methodologies. 
DevOps Engineer
DevOps Engineers are familiar with the characteristics of technical and IT operations for integrated solutions. They should be knowledgeable with the numerous automation tools which might be necessary for process automation and testing. Freshers who are looking forward to joining as Dev-Ops engineer with a feasible CSS Corp Salary for Freshers are required to acquire skills such as CI, CD, Pipeline, KPIs, DevOps, Cybersecurity, and setting-up tools and other applications for tech support. As a DevOps engineer, they are associated with the following key roles and responsibilities, which are
Understand the Client's requirements for the development of Projects for KPIs.

Execute various automation and testing infrastructures for the company's success.

Plan and Maintain a team along with team management activities.

Manage the customer relations with stakeholders.

Set up and Configure IT Infrastructure for outsourcing reliable system services.

Schedule and Define the appropriate dates for testing and releasing the software updates

Technically review and validate the application codes developed through the DevOps project.
To enhance your skills in Development operations, we recommend joining DevOps Training in Chennai. This course will teach you fundamentals of Linux, Source control using Git, Ansible, Docker, Puppet, Nagios, Kubernetes, and DevOps on AWS Cloud.
Database Developer
A Database Developer is responsible for designing, maintaining, and debugging computer databases that can handle large amounts of data while maintaining security. They build data systems, analyze and maintain existing databases, and implement new user features utilizing code and web architecture. CSS Corp Package for Freshers is feasible due to extensive responsibilities in their company. Freshers need to acquire the following skills to get into this job post, the skills include expertise in Oracle, MySQL, Data Analytics, Unix, SQL Databases, Talent Studio, NoSQL, and database index. As a Database developer, they are concerned with the following key responsibilities, which are
Understand and Build a Database based on the client's requirements.

Execute various testing procedures and performance algorithms for error free services.

Document every process and operational manual for the developed databases.

Collaborate with front-end development teams for better database experiences.

Validate and ensure the error free databases to the clients
Customer Support Executive
The Customer Support Executive is responsible for maintaining and providing satisfactory customer services. The CSS Corp Salary For Freshers for a support and care executive is affordable compared to other job roles. However, candidates willing to join as customer support executives must possess skills such as excellent interpersonal and communication skills, capability to lead a team, excellence in customer relationship management, basic computer skills, and relevant experiences. During their assigned job role, they are concerned with the following key responsibilities, which are
Manage teams and offer good customer care support.

Review and Improve the customer service process.

Plan and Train the standardized services for delivery to the clients.

Recruit and Hire freshers for the jobs.

Conduct surveys on quality assurance and collect feedback from consumers.

Gain excellent product knowledge for attracting customers through effective communications.
To improve your consultancy services in effective management of customer care support, join Spoken English Classes in Bangalore. Through this course, you will gain more proficiency in verbal and communication.
System Analyst
System Analysts are responsible for assessing the efficiency and effectiveness of a company's system. Also, they tend to resolve the issues concerned with system software and implement effective strategies to improve it. IT aspirants who are seeking to join as a system analyst, then they must acquire fundamental skills such as any relevant experience in system analysis, troubleshooting, system monitoring, and relevant analytical skills. A system analyst is responsible for fulfilling the following key tasks and responsibilities, which are
Check and Maintain the system hardware, software, and networking features.

Collaborate with the management team to determine the system requirements.

Plan and Implement to address the issues concerned with the current system.

Prepare cost-effective solutions to resolve all IT issues.

Test and Validate new systems to validate the work.

Ensure the requirements of system budgets and scheduled maintenance.
To empower the approach of analyzing systems and automating the programs, there exists an exciting course called RPA, so join RPA Training in Chennai to gain additional knowledge in robotic based automation analysis.
Employment Benefits at CSS Corporation
Employees at CSS Corp are provided with numerous employment benefits and perks. Some of them are listed below.
CSS Corp covers health and life insurances, policies along with financial compensations.

Work from home opportunities to desiring employees based on their convenience and the ease of comfortness.

Paid-Leaves on maternity and paternity.

They also provides extra-offs during festive and ceremonial occasions.
The CSS Corporation also offers work from different international locations. In order to avail all the international benefits, we recommend cracking the IELTS through IELTS Coaching in Bangalore. The course certificate and scorecard may fast-process your visa application to become an international immigrant.
Job Satisfaction Rate
Based on the review and ratings of previous employees, we have estimated an average job satisfaction rate at CSS Corporation. The overall job satisfaction rate is found to be 68%, where 62% contributes to the salary & benefits, 68% to work-life balance, career growth, and work satisfaction, and finally, 72% contributes to the job security. An average job satisfaction rate is shown in the below chart.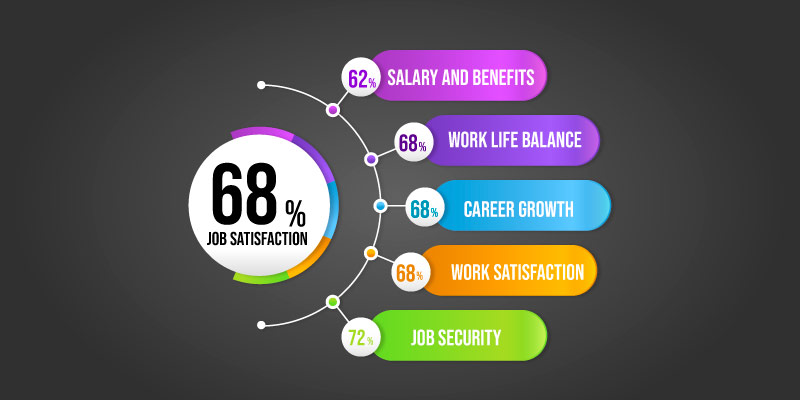 The importance and career opportunities for freshers at CSS Corp have been discussed in this article. Apart from that, we've gone through the basic application procedures for applying for various job vacancies as well as the required qualifications for joining CSS Corporation. The roles and responsibilities of each job position were then detailed, as well as the CSS Corp salary package for freshers and other benefits of employment. We hope that our blog has given you useful employment information to apply for CSS Job positions.