Course Highlights & Why Data Science Course in Tambaram at FITA Academy?
Introduction to Data Science, Data Science Life Cycle, Artificial Intelligence, Implementation of Artificial Intelligence like Machine Learning, Deep Learning, Artificial Neural Networks, Natural Language processing, etc.
Learning Python and History of Python, Python-2 and Python-3 differences, Install Python and Environment Setup, Python Identifiers, Keywords, Indentation, Python Basic Data Types, and Variables.
Understanding List, Ranges, Tuples in
Python
, Iterators, Generators, Comprehensions, Lambda expressions, and Ranges.
Apprehending Python Dictionaries, Sets, and Python sets.
Getting familiarised with Input and Output in Python, Reading and Writing Text files, Appending to files, Writing Binary files Manually, Using Pickle Module, etc.
Getting acquainted with Python functions such as Python User-defined functions, Python Package functions, the anonymous functions, Loops and Statement in Python, Python Modules, and Packages.
Knowledge of Python Exceptions Handling, Argument of an Exception, Python Standard Exception, Raising an Exception, and User-defined Exception.
Insights on Python Regular Expressions, Match Foundation, Search Foundation, Matching vs Searching, Search and Replace, Extend Regular Expressions, and Wildcard.
Mastering Machine Learning Models such as Predictive Model, Linear Regression, Polynomial Regression, Multi-level Models, Algorithm Boosting and Adaptive Boosting.
Exploring Machine Learning Algorithms like Supervised Learning, Un-supervised Learning and Reinforcement Learning.
Upcoming Batches
| | | | |
| --- | --- | --- | --- |
| 05-10-2023 | Weekdays | Thursday (Monday - Friday) | |
| 07-10-2023 | Weekend | Saturday (Saturday - Sunday) | |
| 09-10-2023 | Weekdays | Monday (Monday - Friday) | |
| 14-10-2023 | Weekend | Saturday (Saturday - Sunday) | |

Classroom Training
Get trained by Industry Experts via Classroom Training at any of the FITA Academy branches near you
Why Wait? Jump Start your Career by taking Data Science Course in Tambaram!
Instructor-Led Live Online Training
Take-up Instructor-led Live Online Training. Get the Recorded Videos of each session.
Travelling is a Constraint? Jump Start your Career by taking the Data Science Training Online!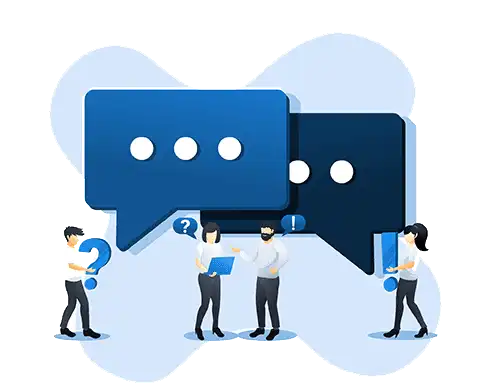 Have Queries? Talk to our Career Counselor
for more Guidance on picking the right Career for you! .
Trainer Profile
The Data Science training experts of FITA Academy are working professionals in established IT organizations, who are highly qualified and experienced.
To be exact, they possess more than 8+ years of practical experience working on real-time projects and tasks.
They possess sound and immense knowledge of the Data Science field as well as exceptional teaching skills.
Our Data Science instructors are highly skilled in teaching more than a handful of students to help them commence their careers in reputed companies.
They additionally guide and assist students in preparing their resumes, preparing them for their placement, and also conduct soft skill development programs to help them utilize their hard skills well.
Features
Real-Time Experts as Trainers
At FITA Academy, You will Learn from the Experts from industry who are Passionate in sharing their Knowledge with Learners. Get Personally Mentored by the Experts.
LIVE Project
Get an Opportunity to work in Real-time Projects that will give you a Deep Experience. Showcase your Project Experience & Increase your chance of getting Hired!
Certification
Get Certified by FITA Academy. Also, get Equipped to Clear Global Certifications. 72% FITA Academy Students appear for Global Certifications and 100% of them Clear it.
Affordable Fees
At FITA Academy, Course Fee is not only Affordable, but you have the option to pay it in Installments. Quality Training at an Affordable Price is our Motto.
Flexibility
At FITA Academy, you get Ultimate Flexibility. Classroom or Online Training? Early morning or Late evenings? Weekdays or Weekends? Regular Pace or Fast Track? - Pick whatever suits you the Best.
Placement Support
Tie-up & MOU with more than 1500+ Small & Medium Companies to Support you with Opportunities to Kick-Start & Step-up your Career.
Data Science Certification Training in Tambaram
About Data Science Certification Training in Tambaram
at FITA Academy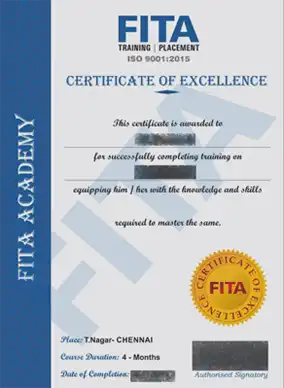 Data Science Certification Training in Tambaram
FITA Academy's Data Science Certification course is a high-end training program conducted for candidates aspiring to be ideal Data Scientists to potently work with Big Data and arrive at constructive solutions for their organizations. Though Data Science is a newly evolved field, it has already proven its potential in helping businesses to come up with innovative and effective ways to deliver customized/personalized as well as essential products as to how their customers expect or want. So learning Data Science will be advantageous for aspirants in every way from having a stable and secured career, being assigned with influential and prestigious projects, getting a rewarding salary, quick promotion and hikes, etc. Currently, Big Data is ruling the IT industry catapulting the two Big Data fields, Data Science and Data Analytics into the limelight thus providing the opportunity for aspirants to have a successful start and quick success in their profession. Apart from aspirants, the certification course can be attended by Business Intelligence Professionals, Machine Learning Professionals, Data Analytics and Information Architects, Big Data Statisticians, etc. There are no prerequisites necessary to attend this course. Having a strong passion to learn about the field and work with Big Data is more than enough to enroll in the certification course. By enrolling in FITA Academy's Data Science Course in Tambaram, students can learn comprehensively and detailedly about the field including your roles and responsibilities as a Data Scientist.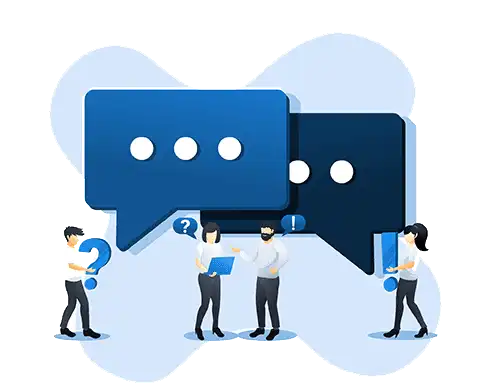 Have Queries? Talk to our Career Counselor
for more Guidance on picking the right Career for you! .
Job Opportunities After Completing Data Science Course in Tambaram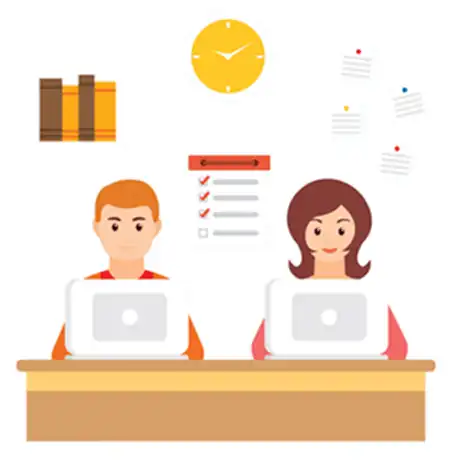 Data Science is a much-advanced field that deals with raw data which is called in the IT Industry as Big Data. Big Data is classified into three types. They are Structured Data, Unstructured Data, and Semi-Structured Data. These otherwise raw data are complex, hard to handle, and understandable by normal people, and also cannot be processed by traditional database management systems. So advanced Big Data frameworks or technologies like Hadoop and MapReduce are developed to process the Big Data. These technologies are developed to handle all three kinds of data as it is essential to extract all the information from these three types so that business people can arrive at productive or valuable solutions for their organizations. Let us see some of the examples for each type of Data. Structured Data are highly-organized data that can be easily understood by Data Science professionals. These data include readable data like data saved in an excel sheet, for example, employee details of an organization or a company as names, email ids, employee ids, addresses, phone numbers, salaries, etc. Unstructured Data otherwise called Qualitative Data is a collection of complex information such as Audio files, Video files, Text Messages, Social Media Posts, and such.
Semi-Structured Data are the ones that do not come under the tabular structure format of storing data. Instead, they are random information associated as "meta tags" which can be an email, XML, markup languages, zipped files, and the like. So there is more to explore about the Data Science field such as Big Data applications, Big Data Terminologies, Use cases, etc. We extensively teach all these about Big Data at FITA Academy through our distinguished course, Data Science Course in Tambaram. Coming to the job roles that can be obtained after completing the Data Science Certification course are Data Scientist, Data Architect, Data Administrator, Data Analyst, Business Analyst, Data Analytics Manager, and Business Intelligence Manager. Let us now discuss the salaries of Data Scientists in India. The salary of an entry-level Data Scientist is Rs. 5,03,670 per annum. Mid-level professionals earn around Rs. 8,00,389 per annum. While experienced professionals earn around Rs. 1,00,300 per annum. Join FITA Academy's Data Science Training in Tambaram to extensively learn all the Data Science skills such as Probability and Statistics, Multivariate Calculus and Linear Algebra, Programming, Packages and Software, Data Wrangling, Database Management, Data Visualization, Machine Learning, and Deep Learning, Cloud Computing, Microsoft Excel and DevOps that will help you in enhancing your performance as a skilled Data Scientist.
Students Testimonials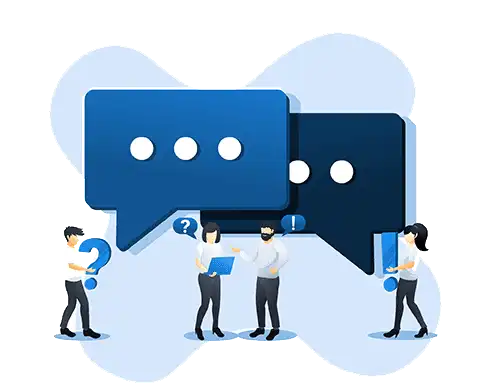 Have Queries? Talk to our Career Counselor
for more Guidance on picking the right Career for you! .
Additional Information
What is Data Science?
Data science is a multidisciplinary strategy that combines analytical methodologies, subject expertise, and technology to uncover, extract, and surface patterns in data. Data mining, forecasting, machine learning, predictive analytics, statistics, and text analytics are all examples of this method. Companies are racing to exploit the insights in their data as data grows at an alarming rate. Most firms, on the other hand, are short on professionals to evaluate their big data for insights and to investigate issues they didn't even realise they had. Organizations must integrate predictive insights, forecasting, and optimization strategies into business and operational systems to appreciate and exploit the value of data science. Many companies are now providing platforms to their knowledge employees that allow them to execute their own machine learning projects and activities.
What do Data Scientists do?
During the previous decade, data scientists have become crucial assets in almost every company. These professionals are well-rounded, data-driven individuals with superior technical talents who can build complex quantitative algorithms to organise and synthesise large amounts of data in order to answer questions and drive company strategy. This is complemented with the communication and leadership abilities needed to provide tangible outcomes to a diverse group of stakeholders within a company or organisation.
Reasons to become a Data Scientist
1. Growing Demand
Data Scientist is a job that is generating a lot of buzz due to its high demand all around the world. According to a McKinsey & Company research, the United States will have 140,000 to 180,000 fewer data scientists than it requires by 2018. The need for data science is growing, but the supply is insufficient. In comparison to engineers and chartered accountants, India would require over 200,000 data scientists by 2018. So what are you waiting for? Become one of them and be in high demand.
2. Unbeaten Salaries
According to Glassdoor, data science was the best-paying field to enter in 2016. According to their research, the national average income for a Data Scientist in India is INR 6,50,000, while the national average compensation in the United States is $1,20,931. In Europe, the national average salary for a Data Scientist is €52,000. In comparison to other jobs, these incomes are significantly greater.
3. They add Value to the Business
They're thriving in every industry, from information technology to healthcare, and from e-commerce to marketing and retail. Because data is a company's most valuable asset, Data Scientists play a critical role as trusted advisers and strategic partners to management. They examine the data in search of a valuable resource that will aid in the refinement of their niche, the identification of their desired target audience, and the management of future marketing and growth initiatives.
4. Evolving Field
Data science is fast evolving as a result of the increased demand for data all around the world. Data scientists possess a diverse set of talents that can assist businesses in making better strategic decisions by utilising data and information. They are given an exciting opportunity to interact with data and experiment with it in order to develop effective business solutions. Big Data, Artificial Intelligence (AI), Machine Learning (ML), and newer technologies such as Blockchain, Edge Computing, Serverless Computing, Digital Twins, and others that employ various practises and techniques within the Data Science industry are just a few of the new exciting fields that are emerging within this field.
FITA Academy is the Best Data Science Training Institute in Tambaram as we have some of the best dedicated teaching professionals who are determined to provide the best quality training to students to help them achieve their career goals.