Course Highlights and Why Learn Cyber Security Course in Porur at FITA Academy?
The course offers practical sessions to design, develop, test, and evaluate secure software.
You will learn to develop policies and procedures to manage enterprise security risks.
The course emphasises ethics and social engineering weaknesses, the course emphasises human involvement in security systems.
You will learn to interpret and investigate security incidents.
Information security, risk management, testing, configuration and management, control and network design are some of the specialised themes covered.
Professional instructors at FITA Academy instruct students on how to implement information security management approaches, network protocols, etc.
You will learn numerous techniques for gathering cyber threat intelligence and managing risks.

Rigorous practice and training will enable you to use software development tools.
You will be able to conduct a successful analysis of cyber security attacks and risks.
The comprehensive study of the course will help you to develop the skills necessary to excel in a high-growth industry.
Upcoming Batches
| | | | |
| --- | --- | --- | --- |
| 12-06-2023 | Weekdays | Monday (Monday - Friday) | |
| 15-06-2023 | Weekdays | Thursday (Monday - Friday) | |
| 17-06-2023 | Weekend | Saturday (Saturday - Sunday) | |
| 24-06-2023 | Weekend | Saturday (Saturday - Sunday) | |

Classroom Training
Get trained by Industry Experts via Classroom Training at any of the FITA Academy branches near you
Why Wait? Jump Start your Career by taking the Cyber Security Training in Porur!
Instructor-Led Live Online Training
Take-up Instructor-led Live Online Training. Get the Recorded Videos of each session.
Travelling is a Constraint? Jump Start your Career by taking the Cyber Security Course Online!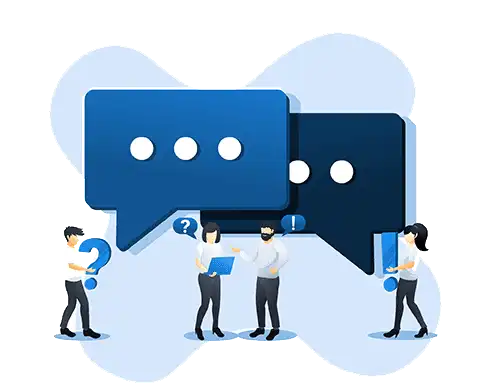 Have Queries? Talk to our Career Counselor
for more Guidance on picking the right Career for you! .
Trainer Profile
Our instructors for cyber security are highly skilled, qualified specialists.
Our mentors have worked on solving real-world Cyber Security problems in their careers, so they know what they're talking about.
At FITA Academy, we use live lessons and hands-on projects to help you engage with the material and learn better.
We keep up-to-date with the latest tools and practices in Cyber Security and incorporate them into our course modules.
Our mentors take responsibility for your conceptual and practical development, so you can be confident that you're getting the best possible training.
Our Cyber Security Course in Porur has trained over 45 batches of students on this topic.
FITA Academy mentors motivate students to take government certifications which helps demonstrate their high-quality training and guidance in Cyber Security.
If you have any questions about your career or need personalised guidance, our mentors are here to help.
You will acquire the information and abilities required to be successful in this fascinating and expanding field by enrolling in our Cyber Security course.
Features
Real-Time Experts as Trainers
At FITA Academy, You will Learn from the Experts from industry who are Passionate in sharing their Knowledge with Learners. Get Personally Mentored by the Experts.
LIVE Project
Get an Opportunity to work in Real-time Projects that will give you a Deep Experience. Showcase your Project Experience & Increase your chance of getting Hired!
Certification
Get Certified by FITA Academy. Also, get Equipped to Clear Global Certifications. 72% FITA Academy Students appear for Global Certifications and 100% of them Clear it.
Affordable Fees
At FITA Academy, Course Fee is not only Affordable, but you have the option to pay it in Installments. Quality Training at an Affordable Price is our Motto.
Flexibility
At FITA Academy, you get Ultimate Flexibility. Classroom or Online Training? Early morning or Late evenings? Weekdays or Weekends? Regular Pace or Fast Track? - Pick whatever suits you the Best.
Placement Support
Tie-up & MOU with more than 1500+ Small & Medium Companies to Support you with Opportunities to Kick-Start & Step-up your Career.
Cyber Security Certification Training in Porur
About Cyber Security Certification Training in Porur at FITA Academy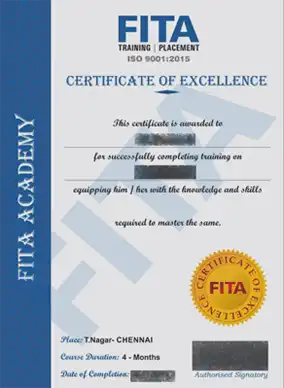 Cyber Security Certification Training in Porur
FITA Academy offers a Cyber Security Certification Course in Porur, which is a professional credential that showcases technical competence in cyber security. The training program provides hands-on experience and real-time projects that enable professionals to acquire the necessary skills to become Cyber Security Specialists. The certification, along with a resume, prioritises a profile at the time of an interview and opens a wide range of opportunities. The Cyber Security Training in Porur is provided by professional trainers with over 10 years of hands on experience in the Cyber Security and Networking field.
FITA Academy's Cyber Security Course provides a foundation in the basics of cyber security, which includes learning how to identify potential threats, protect systems, and respond to incidents. The program offers an industry-recognized credential that helps professionals stand out in the job market. In addition to FITA Academy's certification, professionals can opt for global certification exams conducted by various organisations, including CISCO, CompTIA, and EC Council. The academy provides complete guidance to clear these certification exams.
Enrolling in Cyber Security Certification Training at FITA Academy offers several benefits. The program imparts the necessary skill set required for a Security Engineer under the guidance of real-time professionals. The training program upskills knowledge with recent developments in the market, providing professionals with a competitive edge in the industry. The certification program offers an opportunity to enhance a career in cybersecurity.
The most well-known certifications to add to your achievements are known as:
CompTIA Security+
EC-Council Certified Security Analyst (ECSA)
GSEC: GIAC Security Essentials
Certified Information Systems Security Professional (CISSP)
Certified Information Security Auditor (CISA)
Systems Security Certified Practitioner (SSCP)
Certified in Risk and Information Systems Control (CRISC)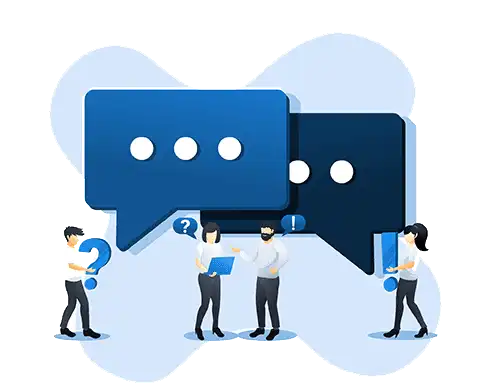 Have Queries? Talk to our Career Counselor
for more Guidance on picking the right Career for you! .
Job Opportunities After Completing Cyber Security Course in Porur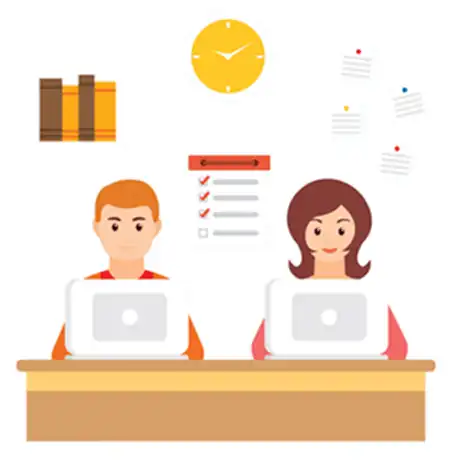 Cyber Security has emerged as a crucial need for organisations across the world. Since there are more and more cyber threats, the increase in demand for skilful Cyber Security professionals has grown exponentially. This subject is best suited for individuals interested in job roles revolving around Engineering, Scripting, Analytics, Networking, Incident Analysis, Ethical Hacking, Forensics Investigation, Research, IT Operations, Threat Intelligence, Technical Support, Testing, and more.
In India, the job market for Cyber Security professionals has seen significant growth. According to naukri.com, there are currently more than 5052 full-time and part-time job openings for Cyber Security and related careers in India. The positions available in this industry are Cyber Security Analyst, Consultant, Researcher, Manager, Risk Analyst, Data Scientist, Threat Intelligence Analyst, and more.
Some of the top enterprises hiring Cyber Security experts in India include Accenture, IBM India, UnitedHealth Group, Capgemini, and others.If you wanna know more about Cyber Security, Interview Questions, and Answers, visit our website. After 2021, the average annual earnings for a Cyber Security expert globally is approximately $76K, while in India, it amounts to around Rs 7.1 lakhs. It is valid to note that these figures can vary in a very high manner based on time, experience, location, proficiency level, enterprise, and position in the industry. Understand more about Cyber Security Analyst Salary For Freshers from our website.
To pursue a career in Cyber Security, individuals can enrol in a Cyber Security course in Porur, which offers hands-on training in various aspects of Cyber Security. The Cyber Security Institute in Porur is one such institute that provides professional training to individuals interested in exploring a career in Cyber Security.
After completing a Cyber Security course, individuals can work on network security, data integrity, and availability. These are crucial goals that any organisation must achieve to secure their data and prevent any issues in the future. Individuals with expertise in these areas can aid businesses in enhancing their security posture and safeguarding their assets from cyber threats.
In addition, there are many job opportunities available for Cyber Security professionals in Porur and across India. Some of the key job roles in this field include Cyber Security Analyst, Cyber Security Consultant, Cyber Security Researcher, Cyber Security Manager, and more. Due to the rising demand for cybersecurity experts, the job market is expected to grow further in the coming years.
The topic of cyber security is expanding quickly and presents a variety of job options for experts. Pursuing a Cyber Security course in Porur or other institutes can help individuals acquire the necessary skills to excel in this field. With the increasing number of cyber threats, now is the best time ever to consider a career in cyber security.
Student Testimonials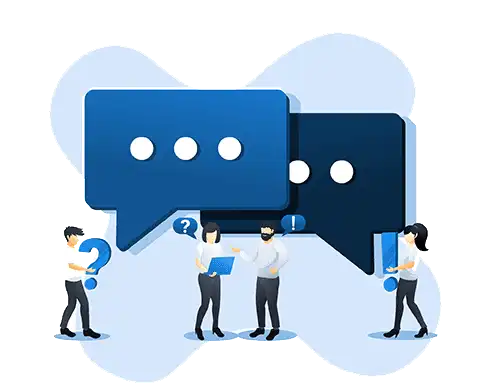 Have Queries? Talk to our Career Counselor
for more Guidance on picking the right Career for you! .
Additional Information
Any organisation needs to be secure against cyberattacks. The workforce involved in technology has undergone tremendous change over time. Today's technology features include sharing our personal information on social media, storing it in the cloud, and even maintaining our government identities in digital form. These characteristics interfere with many aspects of our day-to-day lives. The massive storing and sharing of priceless information have emerged as the new focus for malicious computer experts known as hackers. Hackers use a variety of techniques to steal important information, whether it is private or governmental, in order to profit from it. Many regular users fall victim to these hackers. Abusing one's digital accounts, such as a Facebook or Twitter account, storage credentials, or banking credentials, by hacking them or secretly taking control of them, has increased. These are referred to as cyberattacks or cybercrimes. Hacking, phishing, data breaches, malware, file hijacking, unpatched software, and ransomware are just a few examples of the different types of cybercrime. Cybersecurity refers to the techniques used by knowledgeable network specialists with specialised hardware and software to stop cybercrimes or cyberattacks.
The problem of cybercrime is too frequently disregarded. It's because many people believe that mass identities like stock manipulation or security brutality in banks are frequently connected to hacking. However, there are countless ways that cybercrime can affect us negatively on an emotional and professional level. It is past time for us to realise that the worst consequence of crimes is not usually a loss of money.
Imagine a period in the not-too-distant future when most people opt to buy self-driving automobiles as a result of expanding technology advancements. Here, malevolent hackers put the security systems of vehicle businesses at risk by infiltrating them, which might lead to total haphazardness. The information and confidentiality of the system can be protected if the proper security measures are put in place to safeguard the network and system. Therefore, let's not presume that hacking happens only for financial gain.
According to statistics, 95% of cybersecurity attacks are the result of human error. In addition, 54% of businesses reported that, on average, they have experienced one or more cyberattacks every year, and it is expected that this figure has increased significantly over the past several years. Nearly 95% of cyberattacks are carried by using phishing tactics. A growing demand for security experts has been facilitated by the rise in threats. To safeguard their data from unwanted intruders, more organisations have started to employ cyber security experts. The FITA Academy's Cyber Security Course in Porur offers in-depth instruction in Cyber Security topics under the direction and training of qualified instructors.