Course Highlights and Why Ethical Hacking Course in Porur at FITA Academy?

FITA Academy provides ethical hacking courses that is used satisfy the needs and to meet the needs of the international market.

Courseware is curated by industry experts, providing students with a comprehensive understanding of different viruses, malware, and security threats.

The lecturers have more than ten years of experience in the cybersecurity field and are knowledgeable.

Various ethical hacking tools are covered in the course, including Burp Suite, N-map, and Nessus.

In-depth, instructor-led ethical hacking training is conducted in Porur, with regular recap sessions scheduled to enhance understanding.

FITA Academy provides smart classrooms and blended learning for a comfortable and interactive learning experience.

When the course is successfully completed, students receive a certification to demonstrate their newly acquired skills.

Flexible training schedules are available, including weekends, weekdays, and fast-track schedules.

FITA Academy provides 100% placement assistance to eligible students after successful completion of the training.

The active placement cell helps students land their dream job, with tie-ups with more than 1500+ companies ranging from small to large-scale.
Upcoming Batches
11-12-2023
Weekdays
Monday (Monday - Friday)
14-12-2023
Weekdays
Thursday (Monday - Friday)
16-12-2023
Weekend
Saturday (Saturday - Sunday)
23-12-2023
Weekend
Saturday (Saturday - Sunday)

Classroom Training
Get trained by Industry Experts via Classroom Training at any of the FITA Academy branches near you
Why Wait? Jump Start your Career by taking the Ethical Hacking Course in Porur!
Instructor-Led Live Online Training
Take-up Instructor-led Live Online Training. Get the Recorded Videos of each session.
Travelling is a Constraint? Jump Start your Career by taking the Ethical Hacking Online Training!
Trainer Profile
At FITA Academy, we are dedicated to providing our students with a comprehensive education in ethical hacking, which includes both theoretical and practical knowledge.
Our experienced instructors are experts in the field of cyber security, and they are committed to providing industry-relevant skills to our students.
We use a blended learning approach that combines classroom instruction with hands-on training to give our students a complete understanding of the principles and techniques of ethical hacking.
Our trainers are real-time professionals who work in the field of cyber security and have over a decade of experience in the industry.
They provide hands-on training on the latest security practices, so our students can learn from their expertise and gain practical experience in the field.
Our trainers are dedicated to upskilling the knowledge of our students by providing in-depth training on the principles and techniques of ethical hacking, ensuring they are fully prepared for the CEH exam.
At FITA Academy, we believe in providing individual attention to our students to help them achieve their full potential.
Our trainers offer mock interview sessions and provide valuable insights to assist our students in developing their resumes professionally and boost their confidence as well.
We are committed to giving our learners the tools they need to excel in the workplace by educating them for the needs of the sector.
By enrolling in our ethical hacking course at FITA Academy, our students will gain the expertise and the skill needed to be excellent in the field of cyber security and take their careers to the next level.
Learn at FITA Academy & Get Your
Dream IT Job in 60 Days
like these Successful Students!

Features of Ethical Hacking Course in Porur at FITA Academy
Real-Time Experts as Trainers
At FITA Academy, You will Learn from the Experts from industry who are Passionate in sharing their Knowledge with Learners. Get Personally Mentored by the Experts.
LIVE Project
Get an Opportunity to work in Real-time Projects that will give you a Deep Experience. Showcase your Project Experience & Increase your chance of getting Hired!
Certification
Get Certified by FITA Academy. Also, get Equipped to Clear Global Certifications. 72% FITA Academy Students appear for Global Certifications and 100% of them Clear it.
Affordable Fees
At FITA Academy, Course Fee is not only Affordable, but you have the option to pay it in Installments. Quality Training at an Affordable Price is our Motto.
Flexibility
At FITA Academy, you get Ultimate Flexibility. Classroom or Online Training? Early morning or Late evenings? Weekdays or Weekends? Regular Pace or Fast Track? - Pick whatever suits you the Best.
Placement Support
Tie-up & MOU with more than 1500+ Small & Medium Companies to Support you with Opportunities to Kick-Start & Step-up your Career.
Why Learn Ethical Hacking Course in Porur at FITA Academy?
Live Capstone Projects
Real time Industry Experts as Trainers
Placement Support till you get your Dream Job offer!
Free Interview Clearing Workshops
Free Resume Preparation & Aptitude Workshops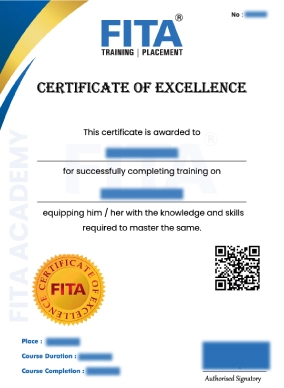 Ethical Hacking Certification Training in Porur
In today's digital era, cybersecurity has become a critical concern for businesses of all sizes. The constant threat of cyber attacks has led to an increased demand for ethical hackers who can identify vulnerabilities in a network and prevent security breaches. As a result, ethical hacking has emerged as a promising career option, and many individuals are enrolling in ethical hacking courses to gain expertise in this field.
One of the leading institutions offering ethical hacking courses is FITA Academy in Porur. They cover all the fundamental and sophisticated ideas of ethical hacking in their program, which has been created by industry specialists with a wealth of expertise in the subject. The course is regularly updated to ensure that it aligns with the latest trends and technologies in the IT industry.
The experts at FITA have meticulously structured the training sessions to equip trainees with the necessary skills to excel in the IT industry. The course covers various topics such as network security, penetration testing, cryptography, and web application security. Additionally, the use of various tools and ethical hacking methods is taught to participants.
Have Queries? Talk to our Career Counselor for more Guidance on picking the
right Career for you!
Placement Session & Job Opportunities after completing Ethical Hacking Course in Porur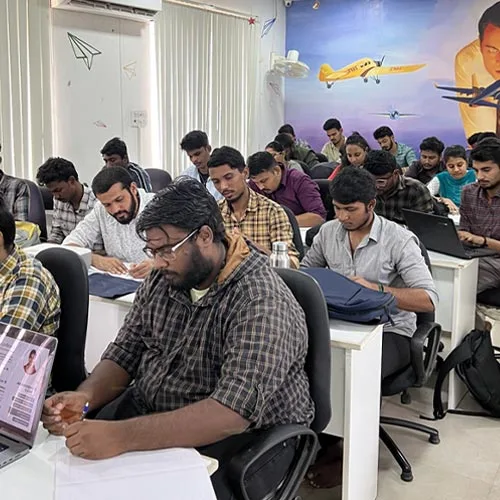 The practice of ethical hacking has become incredibly popular recently, and for a good reason. As the world becomes more digitised, companies and organisations are at greater risk of cyber attacks and security breaches. The demand for certified ethical hackers has never been higher, and it will continue to rise in the years to come.
The lack of cybersecurity professionals is a global issue. Many organisations only have a handful of ethical hackers to protect their data and security systems, with only 38% of them having a complete security system in place. This puts them at significant risk, as even a small breach can result in devastating consequences. Therefore, it is essential to have a sufficient number of ethical hackers to safeguard the company's data and security systems.
The industries, including IT and ITES firms, financial institutions, e-commerce businesses, government agencies, consultancy services, the banking industry, defence organizations, security agencies, the telecom industry, the aviation industry, airlines, immigration services, forensic labs, cloud service providers, and healthcare sectors, all have a high demand for ethical hackers. These industries require ethical hackers to ensure their systems are secure and free from vulnerabilities. Therefore, there are numerous career opportunities available in this field.
Additionally intriguing are the pay scales for ethical hackers. The average compensation on offer for an ethical hacker applicant is from Rs. 3,80,000 to Rs. 4,90,000. Earnings for ethical hackers with three to five years of expertise range from Rs. 5,20,000 to Rs. 7,50,000 annually. Senior-level applicants make between Rs. 8,20,000 and Rs. 10,50,000 annually with 5-8 years of experience. Globally, the ethical hacker's salary for freshers is around $ 87,898 yearly. However, the packages and perks may differ according to the organisation and skills obtained. To know more about Ethical Hacker Salary For Freshers visit our website
With greater internet usage in India, the demand for ethical hackers is anticipated to rise quickly. Nasscom reports indicate that India will require at least 77,000+ ethical hackers every year. This presents a significant opportunity for those interested in pursuing a career in this field.
 The field of ethical hacking is a promising career option, with a high demand for skilled professionals. The shortage of cybersecurity professionals worldwide indicates a significant gap that needs to be filled. The industries that require ethical hackers are diverse, and the salary packages offered are attractive. Therefore, those interested in beginning a career in this field should equip themselves with the necessary skills and knowledge to become proficient ethical hackers.
The job titles that are offered in these industries are:
Network Security Engineers
Network Security Administrator
Security Consultant
Penetration Tester
Data security analyst/specialist
IT Analyst – Vulnerability Management
Ethical Hacking specialist
Find more about Interview Questions and Answers
Success Story of Ethical Hacking Course in Porur
"I was sceptical at first, but after completing the Ethical Hacking course at FITA Academy,I'm sure enough to say it was worth every penny. . The trainers were experts in the field and gave us practical scenarios to work on, which helped me understand the concepts better."
"I appreciate the abilities and information which allowed us to practice what we learned in a safe environment. The trainers were also available to answer any questions we had outside of class, which I found extremely helpful."
"As someone who had no knowledge in cybersecurity, I found the course content to be challenging but engaging. The trainers were patient and went above and beyond to ensure that I understood the material. I am very sure that I can conduct vulnerability assessments and penetration testing."
"The certification I received at the end of the course has already helped me land an internship in cybersecurity. I am grateful that I gained from FITA Academy and look forward to continuing my education in this field."
"I highly recommend FITA Academy's Ethical Hacking course to anyone interested in cybersecurity. The course modules were up-to-date and relevant to the industry, and the trainers were passionate about what they did. This course has opened up many doors for me, and I am very interested in the future that lies ahead."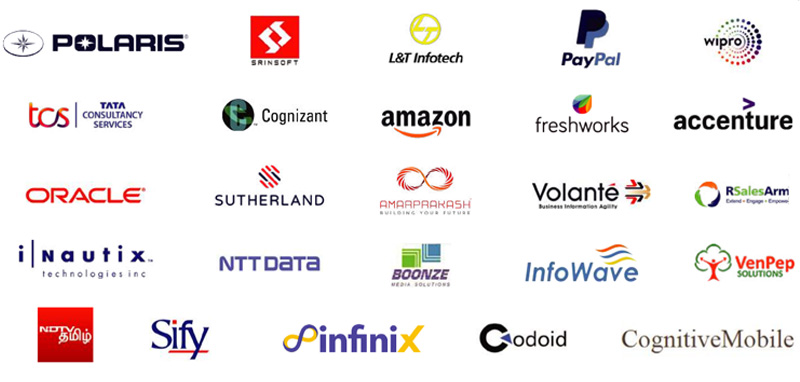 Frequently Asked Question (FAQ) about Ethical Hacking Course in Porur
Additional Information of Ethical Hacking Course in Porur
White hat hacking, another name for ethical hacking, is the technique of locating and taking advantage of security flaws in computer systems.. Unlike malicious hacking, ethical hacking is legal and authorised, with the aim of preventing security breaches before they occur. Ethical hackers, also known as certified hackers, possess the skills and knowledge necessary to identify weaknesses in a system and utilise the appropriate tools to test its security posture.
If you are looking to be an expert in ethical hacking, FITA Academy Ethical Hacking course in Pune is an excellent option. The modules are designed to provide trainees with in-depth knowledge and practical demonstrations of the techniques used by hackers to penetrate network systems. Our professional experts will impart practical knowledge of ethical hacking methodologies and exposure in our cloud-hosted cyber range, incorporating reconnaissance, system entry, vulnerability exploitation, and data filtration.
The well-structured Ethical Hacking course at FITA Academy is tailored to enhance the trainees' ability to evaluate and quantify threats to information assets, enabling them to detect the areas of a company that are most vulnerable to attacks. The course comprises modules on SQL injections, Denial of Service, and system hijacking, among others. Trainees will gain a holistic certification of Ethical Hacking, with an overview of ethical hacking, virtualisation, footprinting, viruses and worms, system hacking, XSS attacks, Iframes attacks, mobile hacking, reverse engineering, bombing, and email hacking. aFind our free Ethical Hacking Tutorial and start to learn
Upon completing the Ethical Hacking course at FITA Academy trainees will have the necessary skills to intrude into computer systems, identify weaknesses, and correct their behaviour. The course will propel trainees to new heights in their careers, with opportunities to interview with renowned IT companies. Our professional experts will incorporate all the areas necessary for trainees to master to excel in any competition or interview.
In today's digital age, where security breaches and cyber attacks are becoming increasingly common, ethical hacking is a critical skill for IT professionals. Ethical hackers play an essential role in safeguarding companies and individuals from cyber threats by identifying and rectifying vulnerabilities in computer systems. With the right training and certification, anyone can become an ethical hacker and make a valuable contribution to the cybersecurity industry.
If you are looking to be a specialist in ethical hacking, FITA Academy Ethical Hacking course in Porur is an excellent option. The modules are designed to provide practical knowledge and hands-on experience in ethical hacking methodologies and exposure to cloud-hosted cyber ranges. Trainees will gain a holistic certification of Ethical Hacking, with an overview of various hacking techniques and their countermeasures. Upon completion, trainees will be well-equipped to identify vulnerabilities in computer systems and protect them from security breaches and cyber-attacks.