Course Highlights & Why German Classes in Anna Nagar at FITA Academy?
Learning to Introduce oneself and others, learning everyday expressions, making your needs known, and also acquiring the ability to communicate in an understandable manner.
Understanding information about people, describing a picture story, justifying something, talking about feelings and expressing assumptions, etc.
Speaking about advantages and disadvantages, comparing things, expressing one's own opinion and preferences, talking about movies, understanding and writing comments.
Learning to thank and congratulate, talk about feelings or emotions, understand and discuss information about festivals.
Expressing Joy/ regret, carrying on a conversation at the ticket office, talking about leisure activities, extracting information from texts, expressing career wishes, etc.
Speaking about your dream job, preparing for a telephonic conversation, understanding a text about the professional world.
Understanding and describing learning problems, understanding and giving advice, justifying something, understanding reports about the professional life, talking about everyday working life, etc.
Expressing enthusiasm, hope, and disappointment, making suggestions and reacting, fixing an appointment and introducing a tourist attraction.
Learning to complain and apologize, request for something, report about the past, talk about pets, respond to information and write and correct a story.
Upcoming Batches
| | | | |
| --- | --- | --- | --- |
| 05-10-2023 | Weekdays | Thursday (Monday - Friday) | |
| 07-10-2023 | Weekend | Saturday (Saturday - Sunday) | |
| 09-10-2023 | Weekdays | Monday (Monday - Friday) | |
| 14-10-2023 | Weekend | Saturday (Saturday - Sunday) | |

Classroom Training
Get trained by Industry Experts via Classroom Training at any of the FITA Academy branches near you
Why Wait? Jump Start your Career by taking the German Classes in Anna Nagar!
Instructor-Led Live Online Training
Take-up Instructor-led Live Online Training. Get the Recorded Videos of each session.
Travelling is a Constraint? Jump Start your Career by taking the German Online Course!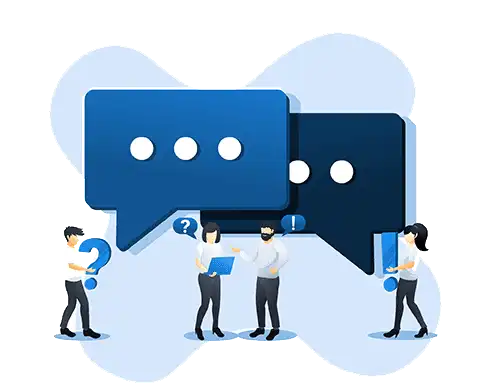 Have Queries? Talk to our Career Counselor
for more Guidance on picking the right Career for you!
Trainer Profile
The German trainers of FITA Academy are professional experts who have a maximum working experience of 10+ years.
The German experts possess vast knowledge thus will pass on the same to the students.
These professional experts will conduct regular QA sessions and One-on-One sessions to enhance students' competency of the language.
They provide both career and placement guidance support.
Soft skills of students are also developed under the training of our professional experts.
Features
Real-Time Experts as Trainers
At FITA Academy, You will Learn from the Experts from industry who are Passionate in sharing their Knowledge with Learners. Get Personally Mentored by the Experts.
LIVE Project
Get an Opportunity to work in Real-time Projects that will give you a Deep Experience. Showcase your Project Experience & Increase your chance of getting Hired!
Certification
Get Certified by FITA Academy. Also, get Equipped to Clear Global Certifications. 72% FITA Academy Students appear for Global Certifications and 100% of them Clear it.
Affordable Fees
At FITA Academy, Course Fee is not only Affordable, but you have the option to pay it in Installments. Quality Training at an Affordable Price is our Motto.
Flexibility
At FITA Academy, you get Ultimate Flexibility. Classroom or Online Training? Early morning or Late evenings? Weekdays or Weekends? Regular Pace or Fast Track? - Pick whatever suits you the Best.
Placement Support
Tie-up & MOU with more than 1500+ Small & Medium Companies to Support you with Opportunities to Kick-Start & Step-up your Career.
German Language Certification Course in Anna Nagar
About German Language Certification Course in Anna Nagar at FITA Academy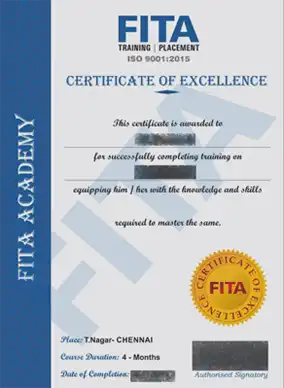 German Language Certification Course in Anna Nagar
FITA Academy's German Certification Course is open to all candidates who want to learn the language at its core. We provide all the levels from A1 to C2, which is a total of six levels to make the German aspirants proficient in the language as well as help in realizing their career and personal dreams come true. Level A (Basic User) is Split into A1 (Beginner) and A2 (Elementary) levels. Passing both levels can make a candidate eligible for applying for Visa or Residence Permit in Germany. Level B (Independent User) is split into B1 (Intermediate) and B2 (Upper Intermediate). Passing both levels makes a candidate eligible for applying citizenship in Germany. At least the German country expects the German candidate to pass the B1 level for applying for citizenship. Level C (Proficient User) is split into C1 (Advanced) and C2 (Proficient (near-native)). Level C2 is mostly demanded by German universities for accepting candidates ' higher education program applications. Sometimes they accept B2 or C1 certificates also. FITA Academy completely facilitates all the requirements for students to successfully complete their German certification training program. Right from recruiting the best and experienced training professionals to the best hands-on training classes to providing distinguishable placement support, FITA Academy takes care of everything. FITA Academy is the best German Training Institute in Anna Nagar as we provide a distinct way of training the students to make them proficient in the German language.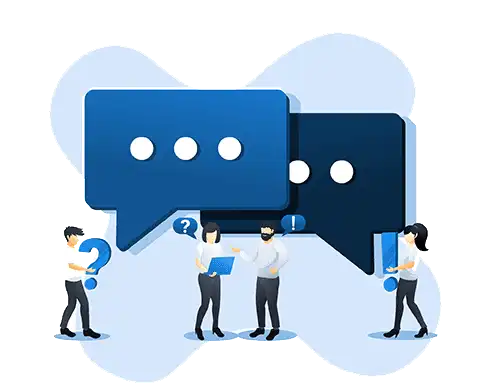 Have Queries? Talk to our Career Counselor
for more Guidance on picking the right Career for you!
Job Opportunities After Completing German Classes in Anna Nagar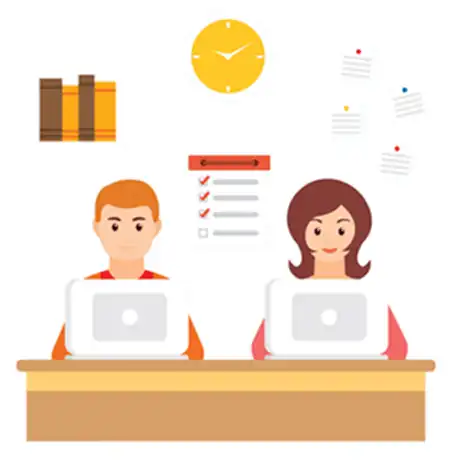 German has become one of the major languages of the world due to its domination in the arts, science, entertainment, and mainly trade. Today, the language has attained the position of the third most taught foreign language in the world after English and French. Also, it is one of the top ten languages spoken by a majority of people in the world. Having around 200 million speakers worldwide, German is the most spoken language in the European Union. It is an official language in Germany, Austria, Switzerland, Luxembourg, Liechtenstein, Belgium, and Italy's South Tyrol. Moreover, it is also the native language for countries like Russia, the Netherlands, Denmark, Hungary, Eastern France, Poland, the Chezch Republic, Slovakia, Romania, and other parts of Europe. Therefore, as a result, the German language has the most number of native speakers within the European Union. According to a report by deutschland.de, approximately 15.4 million people are learning German as a Second Language. Germany is also popular for providing international education including Under Graduate and Post Graduate education programs in their country.
They provide such education with quality, standard, and degree. Roughly Germany sponsors over 60,000 international exchanges each year. Coming to the job opportunities, there are several options for German aspirants to choose from. Some of them are German Language Teacher/ Trainer, Translator/Interpreter, Tourist Guide, Research Analyst, Journalist, Entertainer, Public Relations, Advertising Manager, Software Professional, etc. With so many options around, students can choose a rewarding career that fits both their career and personal dreams. Join FITA Academy's German Classes in Anna Nagar to understand the benefits and advantages of choosing the German Language as your career option.
Student Testimonials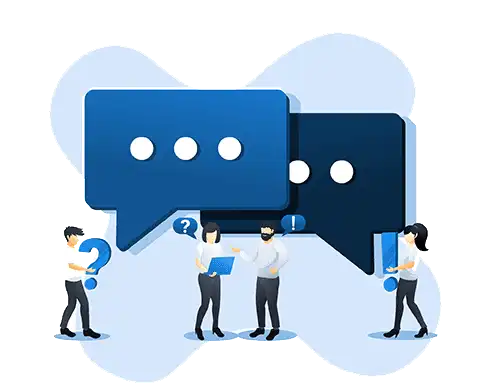 Have Queries? Talk to our Career Counselor
for more Guidance on picking the right Career for you!
Addition Information
German Language
The German Language is a West Germanic Language mainly spoken in Central Europe and most parts of the European Union. The language has become popular due to its indulgence in arts, science, engineering, technology, literature, and in many other fields. Also, the language got its place as one of the major languages of the world is because of its dominance in trade. Likewise, the German language has many accolades to its name. So let us see some of the major benefits of studying the German Language as a Foreign Language.
Benefits of Studying German as a Foreign Language in India
Job Opportunities Worldwide
In today's world, Foreign languages are equally paying off a candidate as any other technical or software courses. The demand for foreign language learners is very high owing to the cordial relationship between the two countries whether it is on the economic front or professional front. So the result is the creation of many job opportunities for foreign language learners. As we are talking about the German language, there is much scope for German language learners in and around the world.
Demand for German Learners in India
There are several International businesses that have been set up in India. That includes German Companies and Companies that have partnered with German Companies. Both of the companies have been looking for German experts that can professionally deliver their work. Some of the companies that are hiring for German experts in India are Amazon, Accenture, BMW, Siemens, Volkswagen, Hp, Audi, Oracle, Samsung, Hyundai, LG, Thomson, Axa, GE, etc. Some of the professions that these German experts can land are German Translators, Interpreters, Proof Readers, Content Writers and Trainers.
Study/ Work in Germany, Austria and Switzerland
Learning German will always be beneficial no matter where you travel in European Union. The Language of German is spread across the European Union therefore if you study German, you can study or work in any of the German-speaking countries. Moreover, education is free of cost in Germany. Therefore there is a huge advantage in learning German if you wish to continue your Undergraduate or Post Graduate education in Germany.
Career in Travel, Tourism and Hospitality Industry
Thousands of Germans travel across the world a year. They are the significant spenders in the world and travel a lot to many places. But they are not well-versed or proficient in English. So in order to guide them, many tourist guides proficient in German are needed to translate the art and culture of their country. The Travel, Tourism and Hospitality industry have very well taken advantage of it and has employed hotels and guides to assist them. German learners can take advantage of this fact and seek career opportunities in the Travel, Tourism and Hospitality Industry.
The German Language is Popular in India
The German Language is the Second-most popular foreign language in India and Japan. To Spread the German language in India, the first Max Muller Bhavan was built in Kolkata in 1957. But still, there is a dearth of German experts in India. Whenever a student wants to learn German he/she has to find affordable places in the metropolitan cities to learn German. So students can take advantage of this opportunity and learn German to fulfill their career and professional dreams. Explore more about the professional benefits the German Language offers to you by enrolling in FITA Academy's German Language Course in Anna Nagar.