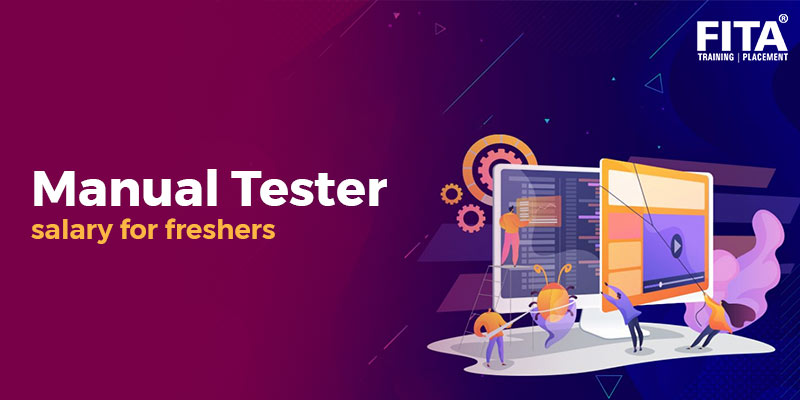 Software testing is an in-demand career path for professionals who intend to begin their career in the IT sector. Among various domains in IT sectors, Software testing is the most sought-after career for freshers. According to the survey, software testing has reached tremendous growth in the past few years. Moreover, there are more than 1 million software testers in demand in the IT sector, and due to this, the career of software testers never deteriorated. 
The massive development of this field is due to the high productivity of the software that raises the testing of a software application before software products are released. If you want to become a software tester, you can join the Software Testing Online Course to have an in-depth understanding of the Agile model, STLC – Software Testing Life Cycle, Verification and Validation, and Boundary Value Analysis. 
In this blog, we shall discuss the manual tester salary for freshers, the roles and responsibilities of software testers, and the pros and cons of manual testing.  
What is Manual Testing?
Manual testing is a kind of software testing in which the testing phase is manually run by a tester instead of using automated technologies. Manual testing aims to find vulnerabilities, issues, and weaknesses in a software product. Moreover, Testing software manually is a time-consuming process. 
Though it takes lots of time to check manually, manual testing is mandatory to check bugs before automating. Before manual testing, a software application must be tested manually. Though manual testing takes lots of time, it is necessary to test. Manual testing techniques do not necessitate familiarity with any testing tool. 
Manual testing is the process of testing applications and software to identify bugs and vulnerabilities, and other errors. Manual testing is the process of testing the application manually by a human. As the name implies, humans take the whole testing process and interact with the software product from a user perspective. It merely depends on human processing, not on automation tools.   
If you want to become a software tester, you can join Software Testing Course in Chennai and learn the core concepts such as the Waterfall model, V model, Incremental model, and RAD model.  
Now, we shall discuss the types of manual testing and manual tester salary for freshers in detail.
Manual Tester Salary for Freshers
Manual testing salary in India for freshers depends on their experience, skills, and qualification. If you are fresher and have course completion certification, you will be paid around 1.5 to 2 lakhs per year. If you have two to three years of experience, you will be paid around 3 to 3.2 lakhs per year. However, manual tester fresher salary in India depends on the company. 
What Are the Types of Manual Testing?
Manual testing comprises multiple testing types. Now, we shall discuss a few essential manual testing types.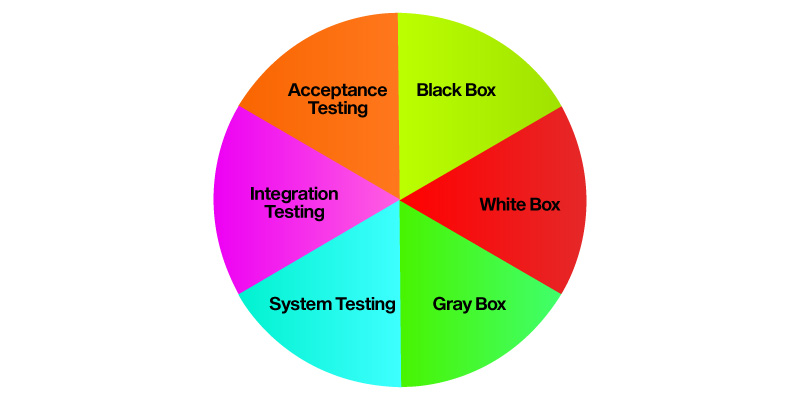 Black Box Testing
Test engineer performs this black-box testing to check the functionality of software or applications. Moreover, the test engineer utilizes black-box testing based on the requirement. in this process, the tester will not manage the code; instead, user behavior patterns
White Box Testing
It is a unique testing process, and it is also called a transparent box or glass box testing. White box testing provides the tester with the application's structure and coding. White box testing is frequently used by developers rather than software testers, who review each line of code before sending it on to an engineer. Branch testing, control flow testing, data flow testing, decision coverage, path testing, and statement coverage are some of the testing methodologies used by developers.
Gray Box Testing
Gray Box Testing is a software testing technique that combines the benefits of both Black Box and White Box testing. The interior structure of the item being tested is unknown to the tester in Black Box Testing, whereas the internal structure is known to the tester in White Box Testing. Gray Box Testing provides some insight into the internal structure. This includes gaining access to internal data structures and algorithms to create test cases.
Acceptance Testing
It is evaluating a software system that meets the specific requirements. The test determines whether the product complies with business requirements and meets the criteria for delivery to end-users.
Integration Testing
Integration testing is the type of testing in which software applications are conceptually connected and tested as a unit. A typical software project comprises several software components written by various developers. This testing stage aims to find flaws in how different software modules interact when combined.
If you want to become a manual tester, you can join Manual Testing Training in Chennai and learn core concepts such as  Waterfall Model V-Model Of Testing and Agile Model.
System Testing
It is merely considered a sub-type of black-box testing. It assesses if the entire system complies with the prescribed requirements. The team puts the features to the test from beginning to end.
Manual Testing Salary in India for Freshers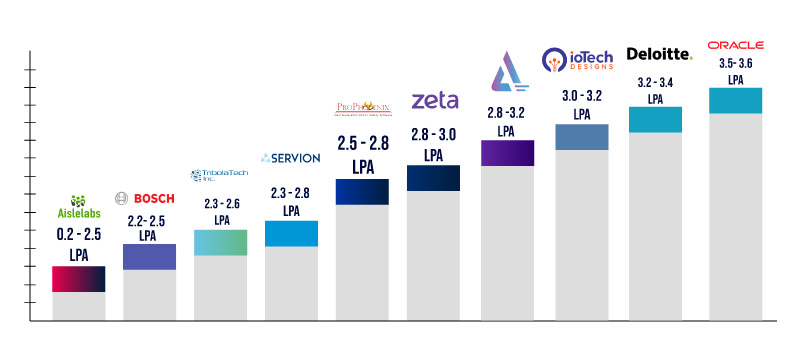 Pros and Cons of Manual Testing:
Pros
If you utilize black box testing, the tester needs to have some coding knowledge. 

If you want to become a black box tester, you can learn it easily.

It is perfect for experimenting with graphic user interface (GUI) ideas that change dynamically.

It allows the tester to engage with the apps as real users, allowing them to identify

UX and UI

concerns.

The software is entirely bug-free in the end.

It helps to detect mistakes and flaws that would otherwise show in the final product, necessitating fixes like patches, updated models, or even a complete recall.
Cons
Manual testing takes more time and comparatively requires many human testers.

 It is costly. However, in an ideal world, the company would be investing.

If bugs occur, it turns up a tester to test from the beginning, and it is also challenging to find them. 

It takes a lot of time.

Based on their expertise and previous experiences, the tester creates test scenarios. Moreover, it isn't easy to find that they have covered all the bases.

Testers can not reuse a test case. For each new application, testers must create different test cases.

Implementing all kinds of testing manually takes lots of time. Moreover, we tend to invest enormous resources. 
Moreover, you can join the Manual Testing Online Course at FITA Academy which is specifically designed for the students who intended to learn from the comfort of their home
Use Case for Manual Testing
The tester goes over all of the software's documentation.

The tester examines all of the documents that pertain to the customer's needs.

The tester creates test cases following the requirements documentation.

As needed, the tester evaluates and baselines the selected test cases with the team lead and the client.

All test cases are carried out manually, using the manual testing method chosen.

Any bugs or other issues are reported to the development team by the testing team.

After fixing problems and resolving issues, the development team sends the program back to the testing team to be retested. The testers repeat the procedure until all defects and issues have been handled.
The Importance of Manual Testing
As we all know, manual testing is faster than automation testing. Still, manual testing remains stable, and it is necessary to ensure that the application is bug-free. 
Moreover, If the program will be subjected to automated testing, it must first be manually tested to identify any issues that automation testing would not be able to address. Because it utilizes the word "automation," it's tempting to imagine it's more accurate or robust. Automation cannot, however, be used to test every application. It'd be ideal if you could include a human factor in the process.
If you are interested in becoming a software tester, you can enroll in a Software Testing Course in Bangalore and equip yourself with the skills required to become a software tester. 
Skills required to become a manual tester
In-depth knowledge of Manual testing concepts

Knowledge of Test case Management tools

Knowledge of Defect Tracking Tools

Complete understanding of Core Java

Thorough expertise in Selenium testing

Knowledge of database management systems

A better understanding of Testing Techniques

Knowledge of basic SQL

Good knowledge of Software Development Life Cycle and Software Testing Life Cycle

Ability to debug the code

Familiar with iOS testing frameworks

Quality assurance Software tools
If you want to have a better understanding of iOS development. You can join iOS Training in Chennai at FITA Academy and learn the essential concepts like  Core Data Integration, Creating basic view controllers, Memory Management and Debugging, and testing the application. 
Experienced Based Manual Tester Salary for Freshers
Manual tester fresher salary in India is based on the candidate's experience. Now, we shall look at the visual representation.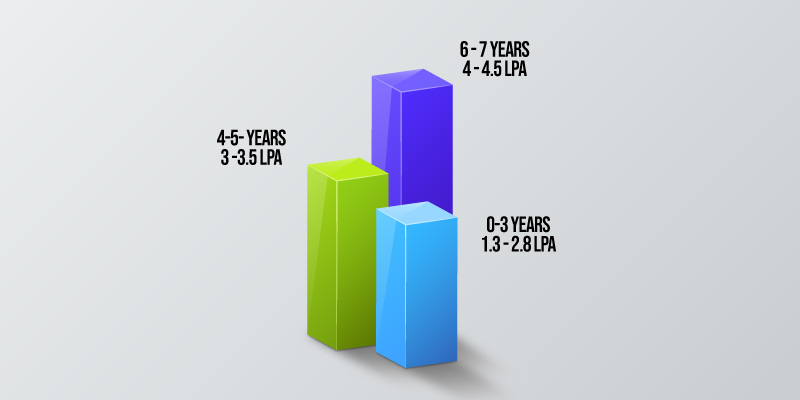 Role of the Manual tester
Manual testers are responsible; for analyzing the requirements of clients.

Plan and execute the test processing with their team

Responsible for conducting and arranging the meeting

Research and implement the test plan

Detects guys and tracks the issue in the process

Communicate with team and manager

Moreover, manual testers are responsible for planning, developing, analyzing, executing and debugging. 

Providing a final test to the managing team
To have an in-depth understanding of selenium or if you want to become an automation tester, you can join Selenium Training in Bangalore and learn core concepts such as Java Programming concepts, Class, Object, Variables, Methods & Packages, and OOPs concepts. 
Manual testers have a wide range of career options
Manual testers may advance to the position of QA manager in the future. They could also move in the opposite direction to test automation. After a few years as a manual tester, you can advance to product manager, product stability manager, automation engineer, Customer Experience Manager, Enterprise Architect, IT manager, and Quality engineer. Moreover, there are various software tester jobs in chennai and many top companies like Virtusa, Continuum Consulting Services Private Limited, Six Sigma, and Servion Global Solutions Pvt. Ltd hires skilled professionals. 
You would have understood the manual tester salary for freshers, the responsibility, skills required to become a manual tester, and the Importance of Manual Testing. So, if you want to become a manual tester, you can join Java Training in Bangalore and learn the concepts which are essential for manual testers.