Course Highlights & Why Spoken English Classes in Tambaram at FITA Academy?
Conducting Simple Spoken English Conversation Classes, Oral Drilling of Simple Commands and Sentences.
Questioning simple questions about their favorite topic, Poem Recitation, developing Listening, Reading, Speaking and Writing skills of the students.
Session about introducing their self, their education, their goals, and ambitions.
Training to use the correct form of grammar in sentences and speech.
Revising the previously taught lessons for students to get familiarised with the concepts.
Learning the Vocabularies to get acquainted with the words of different categories.
Getting training to frame simple questions, forming plurals, learning about occupations, talking about favorite things, etc.
Conversations about describing people, getting people's attention, expressing likes and dislikes, etc.
Getting familiarised with Telephoning English, descriptions ( describing a friend, specific wish, etc), talking about events, plans, holidays, festivals, etc.
Learning about Questions and Expressions with Time, Sequencing, Analysing Problems, Elaborating, Simple Presentations, Distinguishing Sounds, Tongue Twisters.
Upcoming Batches
| | | | |
| --- | --- | --- | --- |
| 05-10-2023 | Weekdays | Thursday (Monday - Friday) | |
| 07-10-2023 | Weekend | Saturday (Saturday - Sunday) | |
| 09-10-2023 | Weekdays | Monday (Monday - Friday) | |
| 14-10-2023 | Weekend | Saturday (Saturday - Sunday) | |

Classroom Training
Get trained by Industry Experts via Classroom Training at any of the FITA Academy branches near you
Why Wait? Jump Start your Career by taking the Spoken English Classes in Tambaram!
Instructor-Led Live Online Training
Take-up Instructor-led Live Online Training. Get the Recorded Videos of each session.
Travelling is a Constraint? Jump Start your Career by taking the Spoken English Online Course!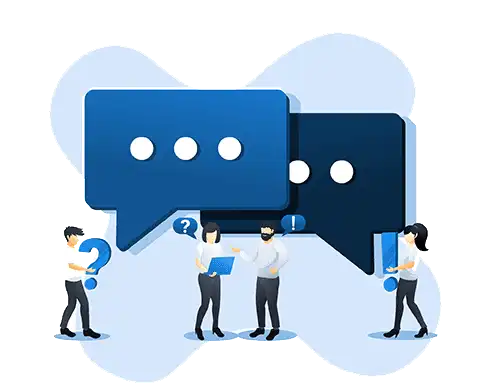 Have Queries? Talk to our Career Counselor
for more Guidance on picking the right Career for you!
Trainer Profile
The Spoken English trainers of FITA Academy are proficient English Language experts having a maximum working experience of more than 10 years.
They have outstanding teaching skills and teach students as per the Industry's requirements and demands.
They possess profound knowledge of the English language and conduct effective training sessions for students to enhance their skills.
They deliver high-quality training programs and transform students into competent professionals.
They guide and assist students to have a precise career path ass well as conduct soft skill development programs to utilize their hard skills well.
Features
Real-Time Experts as Trainers
At FITA Academy, You will Learn from the Experts from industry who are Passionate in sharing their Knowledge with Learners. Get Personally Mentored by the Experts.
LIVE Project
Get an Opportunity to work in Real-time Projects that will give you a Deep Experience. Showcase your Project Experience & Increase your chance of getting Hired!
Certification
Get Certified by FITA Academy. Also, get Equipped to Clear Global Certifications. 72% FITA Academy Students appear for Global Certifications and 100% of them Clear it.
Affordable Fees
At FITA Academy, Course Fee is not only Affordable, but you have the option to pay it in Installments. Quality Training at an Affordable Price is our Motto.
Flexibility
At FITA Academy, you get Ultimate Flexibility. Classroom or Online Training? Early morning or Late evenings? Weekdays or Weekends? Regular Pace or Fast Track? - Pick whatever suits you the Best.
Placement Support
Tie-up & MOU with more than 1500+ Small & Medium Companies to Support you with Opportunities to Kick-Start & Step-up your Career.
Spoken English Certification Course in Tambaram
About Spoken English Certification Course in Tambaram at FITA Academy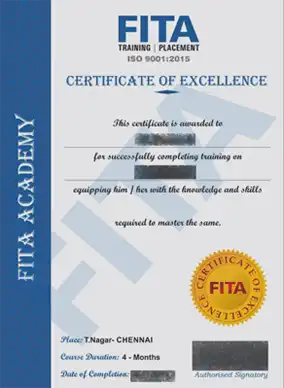 Spoken English Certification Course in Tambaram
FITA Academy's Spoken English Certification caters to the needs of the candidates who want to gain extensive expertise in the language. The syllabus of Spoken English is designed in such a way that students can get benefitted broadly by improvising their day to day communication with their peers, ability to initiate a confident conversation with their colleagues, being able to develop precise diction of the language, assuredly express their opinions and ideas, positively face their interviews, etc. Our syllabus will also help students to develop their English Language skills such as Listening, Reading, Writing and Speaking, etc. Students by undergoing our training program can achieve fluency in the language as well as acquire the capability to showcase strong professionalism in their working environment. Some of the other advantages of enrolling in our Spoken English Certification are students can build their soft skills, be proficient in grammar, confidently socialize with other states and country people, etc. FITA Academy completely facilitates all the amenities for students to successfully complete their certification course by providing the best trainers, best lab support, friendly staff, and more. FITA Academy conducts the Best Spoken English Classes in Tambaram for students to gain high-level knowledge of the English Langauge as well as to have a deep understanding of the language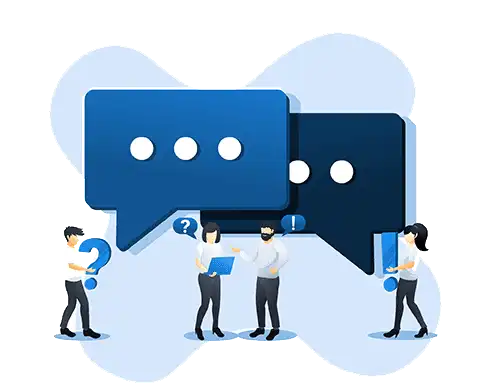 Have Queries? Talk to our Career Counselor
for more Guidance on picking the right Career for you!
Job Opportunities After Completing Spoken English Classes in Tambaram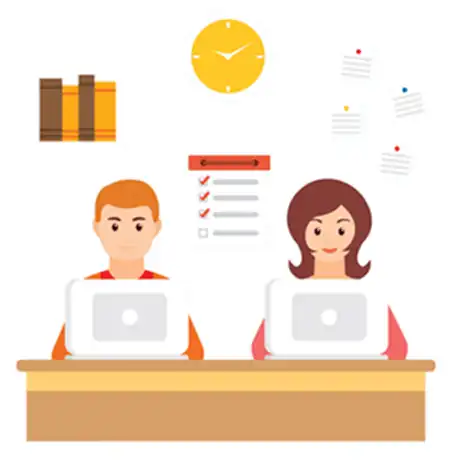 Being proficient in the English language has become the necessity of today to survive in this digitized world. Wherever we travel, we are faced with situations to use our English knowledge to manage a particular task. Whether it is filling an application form, booking a flight, booking a table at a restaurant, speaking with our colleagues, English has become mandatory to even perform our necessary daily tasks. Therefore learning English has become unavoidable and necessary to live a manageable life. But in Career-Wise, English is Mandatory to explore all the wide opportunities that are present both in our country and abroad. Employers see English knowledge as a must to carry out our day-to-day professional tasks effectively. There may be times when they expect you to converse with a client and close the deal. Sometimes, you have to do a presentation to explain the new project to your team members who may not share your same mother tongue. So to efficiently perform all the tasks, possessing more than modest English Language skills are necessary.
When candidates have fluent English Language skills they can skillfully manage their tasks by themselves that will lead to excel in their careers. Employers also have great satisfaction towards the candidates who perform well in their tasks and also trust them more with high-level projects. So considering this, FITA Academy has meticulously drafted the Spoken English syllabus to enrich students' knowledge of the English language as well as make them attain expertise in the language as well as in utilizing it. Moving on to the job opportunities that are available for the candidates certified in the Spoken English Course are Spoken English Trainer, Tutor, Editor, Sub Editor, Translator, Content Developer, BPO Executive, Front-Desk Executive, Tourist Guide, Hospitality Manager, etc. Let us discuss the salaries of these professionals in India. A Spoken English Trainer earns around Rs. 1.9 lakhs per annum. A tourist Guide earns around Rs. 5 lakhs per annum. A content developer earns around Rs. 2.1 lakhs per annum. A Front-Desk officer earns around Rs. 2.24 lakhs per annum and finally a Translator earns around Rs. 5 lakhs per annum. Join FITA Academy's Spoken English Course in Tambaram to get certified in the most reputable Language and to utilize all the vast opportunities that are present in your field.
Student Testimonials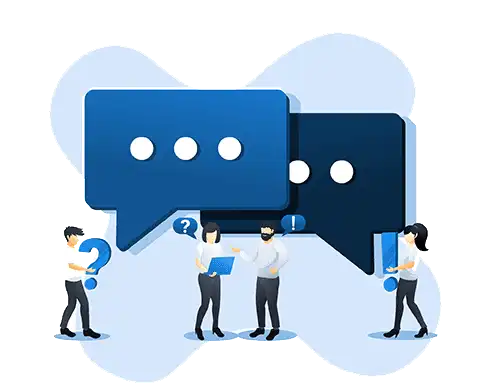 Have Queries? Talk to our Career Counselor
for more Guidance on picking the right Career for you!
Additional Information
What is Spoken English and Why it is Important?
Spoken English is one form of communication in English to communicate ideas and opinions to each other. Spoken English is the natural form of language transmission that is happening around ages. But people find Written English as a more easy form of understanding the language than Spoken as it lacks clarity and Preciseness.
Spoken English is important because the English Language has become the language of Business. All businesses from SMBs to large MNCs use English as their mode of communication whether it is between their customers or clients. So the businesses expect their employees to possess fluency in their verbal as well as in written form. A candidate with proficient English skills is seen as a potential candidate who can contribute more to the organization than a candidate with less English fluency. Thus it is necessary to gain English language skills which will help profusely in your professional life as well as in your personal life.
Ways to Improve Our English Langauge Skills
Read More English Newspapers
Make an effort to study a diffusion of English-language newspapers, consisting of magazines, and tabloids. This collection of information resources will not only keep you informed about modern occasions, but it will also help you boom your vocabulary. Another gain is that you turn into more acquainted with how phrases are spelled and how they're used in different contexts.
Try to Converse More in English
Either in a notebook or on your laptop, start creating a listing of useful phrases and terms. Every time you listen or see a word you're not acquainted with, note it down. Don't be conscious of the phrase itself, but search for synonyms and phrases wherein it's used.
The more you practice and the more you adopt the habit of learning daily, you gain more knowledge of the language and find it effortless to put the skill into more practical use. Even if you are confident of your English abilities, don't rely on it too much as the stress during the exam may be more. So practice a lot to adapt to the time stress and to efficiently pass the examination with good scores. Try learning new phrases each day and try to put them to use whenever you get an opportunity. Don't learn complex or extraordinary phrases that you are not going to use often or those that are not used often. Instead learn, more practical phrases and words that are being used often and those which are more relevant for your conversation.
In order to improve rapidly, you ought to ask lots of questions and resolve them. Don't just read terms. Ask why they are used in a selected manner, whether other constructions are viable as properly and don't believe the entirety you read on line. Of direction, it's miles tempting to be content with the first solution that pops up on Google, but you'll discover more rewards in case you show a bit of curiosity.
Have Some Fun While You Learn
If analyzing the English language most effectively looks like a burden, it's going to appear tedious and you won't perform as nicely. This is why it's critical to live inspired and enjoy of getting to know a new language. Find approaches to feature leisure into your studies, together with playing phrase games with friends so as to improve your important thinking talents.
Obviously, mastering a brand new language is an extended-time period project, and you can't begin from basics and write an educational paper a week later. But by building a respectable foundation, you can gain high-quality results quickly if you dedicate yourself intensely. Especially for exams just like the IELTS, you must surely understand what questions could be asked, what the questions appear like, and the way to address the respective tasks. Try to stay targeted and enhance certain parts instead of hurrying and getting stressed looking to capture up with the whole lot faster.
FITA Academy conducts the Best Spoken English Classes in Tambaram to help students be more confident in using the language whether it is for their personal or professional purposes.