Course Highlights and Why Learn Full Stack Developer Course In Velachery at FITA Academy?
The course is designed by experienced instructors to meet the demands of the global business.
The courseware highlights both Frontend and Backend technology equally, making it well-rounded.
Skilled and experienced Full Stack developers with over a decade of expertise in Web Development will teach the course.
Real-time experts guide students, helping them master Web Developer technologies and their ecosystem.
FITA Academy offers an instructor-led, interactive full-stack-training session.
Regular sessions are offered to review the previous classes and strengthen skills.
Smart Classrooms with the latest technology are used to provide blended learning for Full-Stack Training in Velachery.
Professional full Stack Training is provided at an affordable cost with certification.
FITA Academy provides flexible batch timings to accommodate weekends, weekdays, and quick-track training for Full Stack Developer Training in Velachery.
Eligible students get 100% placement assistance upon completion of the course.
FITA Academy has tie-ups with over 1500+ companies that range from small scale to large businesses.
There is an Active Placement Cell in FITA Academy that assists students in finding the right job that can be the ideal career for them.
Upcoming Batches
| | | | |
| --- | --- | --- | --- |
| 12-06-2023 | Weekdays | Monday (Monday - Friday) | |
| 15-06-2023 | Weekdays | Thursday (Monday - Friday) | |
| 17-06-2023 | Weekend | Saturday (Saturday - Sunday) | |
| 24-06-2023 | Weekend | Saturday (Saturday - Sunday) | |

Classroom Training
Get trained by Industry Experts via Classroom Training at any of the FITA Academy branches near you
Why Wait? Jump Start your Career by taking the Full Stack Developer Training in Velachery!
Instructor-Led Live Online Training
Take-up Instructor-led Live Online Training. Get the Recorded Videos of each session.
Travelling is a Constraint? Jump Start your Career by taking the Full Stack Developer Course Online!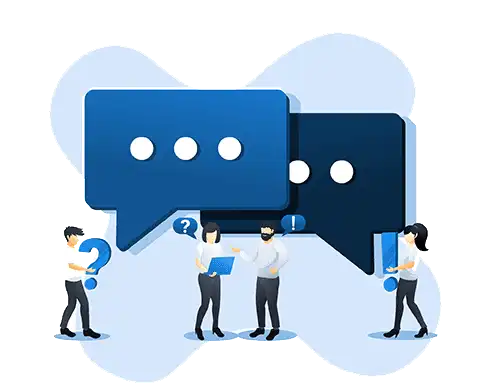 Have Queries? Talk to our Career Counselor
for more Guidance on picking the right Career for you!
Trainer Profile
The trainers have over a decade of experience as full-stack developers across various industries.
They have managed live projects and industrial-relevant scenarios, making them highly skilled.
The mentors evaluate the trainees' capabilities, learning abilities and apply their knowledge thoroughly to prepare them for the workplace.
The trainers are experts in their subject matter and stay updated on the latest practical applications.
They are responsible for the technical and conceptual learning of the best Full Stack practices.
The mentors have encouraged many learners to participate in interviews and gain job opportunities.
The trainers provide personalized attention to each student, ensuring that they understand the concepts and are able to apply them effectively.
The instructors are approachable and supportive, creating a positive learning environment for the students.
Features
Real-Time Experts as Trainers
At FITA Academy, You will Learn from the Experts from industry who are Passionate in sharing their Knowledge with Learners. Get Personally Mentored by the Experts.
LIVE Project
Get an Opportunity to work in Real-time Projects that will give you a Deep Experience. Showcase your Project Experience & Increase your chance of getting Hired!
Certification
Get Certified by FITA Academy. Also, get Equipped to Clear Global Certifications. 72% FITA Academy Students appear for Global Certifications and 100% of them Clear it.
Affordable Fees
At FITA Academy, Course Fee is not only Affordable, but you have the option to pay it in Installments. Quality Training at an Affordable Price is our Motto.
Flexibility
At FITA Academy, you get Ultimate Flexibility. Classroom or Online Training? Early morning or Late evenings? Weekdays or Weekends? Regular Pace or Fast Track? - Pick whatever suits you the Best.
Placement Support
Tie-up & MOU with more than 1500+ Small & Medium Companies to Support you with Opportunities to Kick-Start & Step-up your Career.
Full Stack Developer Certification Training in Velachery
About Full Stack Developer Certification Training in Velachery at FITA Academy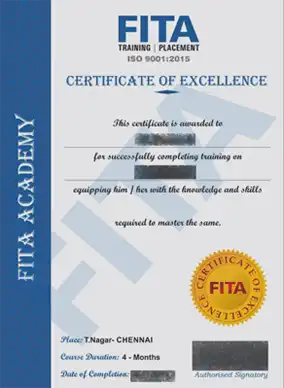 Full Stack Developer Certification Training in Velachery
At FITA Academy, we recognize the significance of IT certifications in the modern industry. Our Full Stack Developer Certification Course in Velachery is meticulously crafted to equip students with comprehensive training and hands-on expertise in full-stack development. Upon successfully finishing the course, students are awarded a certification that validates their acquired skills and in-depth knowledge gained throughout the program.
This certification not only adds value to the students' resumes but also serves as a testament to their dedication and commitment towards mastering the full-stack development skills. The certification is highly recognized in the IT industry, and it demonstrates the student's ability to work with both front-end and back-end technologies efficiently. Adding this certification to the previously earned educational certificates will open up more job opportunities for the students, as it showcases their exceptional abilities and increases their worth in the IT sector. Overall, our Full Stack Developer Certification Course in Velachery provides the students with the essential skills and knowledge needed to excel in the IT industry and gives them a competitive edge over their peers.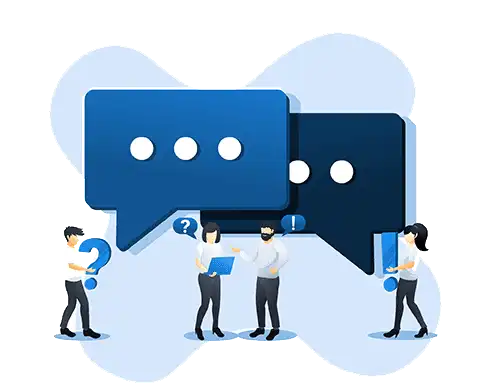 Have Queries? Talk to our Career Counselor
for more Guidance on picking the right Career for you!
Job Opportunities After Completing Full Stack Developer Course in Velachery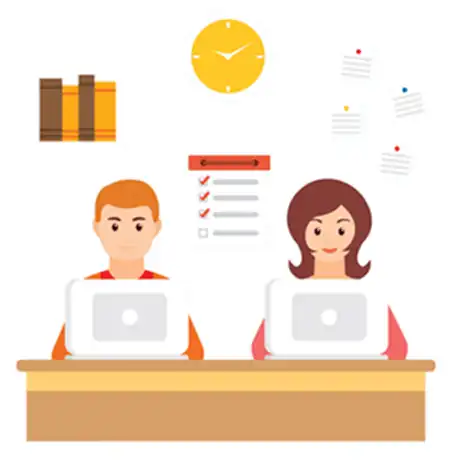 The field of software development has witnessed a surge in demand for highly skilled personnel such as backend developers, frontend developers, database engineers, testers and site reliability engineers. In today's dynamic job market, companies are increasingly prioritizing the recruitment and training of full-stack developers who possess a wide-ranging skill set to handle the entire software development life cycle (SDLC). These in-demand professionals are expected to have proficiency in various frameworks, tools, and libraries, and be capable of overseeing every aspect of software application development, from testing to deployment.
As a result, there is a surge of opportunities available for developers who can seamlessly manage the complete development process of cutting-edge software applications. The benefits of becoming a full-stack developer are numerous, and the demand for these professionals has skyrocketed in recent years. Full-stack developers possess unique skills and abilities, enabling them to handle multiple technologies and different aspects of a project.
The Full Stack Developer Salary For Freshers earn a median pay of around INR 5,00,000 per annum, while experts with professional experience can earn up to INR 14,00,000 per annum. After successfully completing the Full Stack Developer Course in Velachery at FITA Academy, students will be exposed to a world of career opportunities, including full stack developer, front-end developer, web developer, and web designer. Our course equips students with essential industry-relevant information and techniques, allowing them to compete for the position they desire in the IT sector.
With the cutting-edge knowledge and hands-on skills acquired through our rigorous course, students have the opportunity to specialize as front-end or back-end developers, or even master the entire spectrum of abilities to become highly proficient full-stack professionals. By choosing FITA Academy, students can confidently position themselves for success in the dynamic and competitive world of software development, and soar to new heights in their careers.
Also Read: Full Stack Developer Interview Questions and Answers
Student Testimonials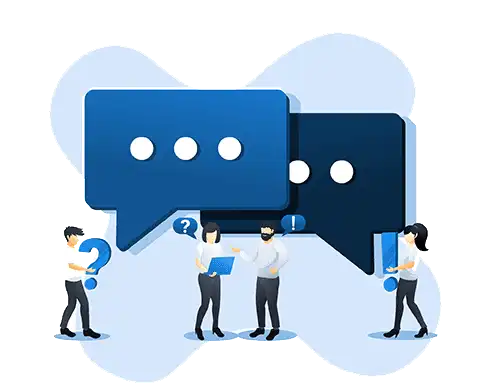 Have Queries? Talk to our Career Counselor
for more Guidance on picking the right Career for you!
Additional Information
Full Stack Development has become a highly coveted skill in many industries due to its versatile nature. It involves creating and designing websites, developing server-side connection programs and databases, as well as testing projects requested by clients. Professionals in this field can expect a lucrative salary and significant career growth opportunities. Additionally, responsible use of Full Stack Development enables developers to create innovative and modern projects that appeal to their target audience.
The syllabus for the Full Stack Developer Training program is current and up-to-date to meet the expectations of the entire enterprise. It includes mock tests, exercises, hands-on workshops, and projects that cover all relevant areas of Full Stack Development expertise and associated benefits for the industry. Through this comprehensive course, students will gain valuable skills that will benefit their careers not only in Full Stack Development but also in other areas.
The instructors of this program are experts in the field with many years of experience. They will impart both soft and technical skills for interviewing that are applicable to a wide range of jobs. Aspiring Full Stack Developers with a background in engineering or computer science can enrol in this program to advance their careers. The Full Stack Developer Training is available both in-person at FITA Academy's Velachery location and through online learning, making it accessible to individuals from anywhere in the world.
At FITA Academy, we are committed to ensuring that our training programs recognize and acknowledge the potential of our students in the market. Our Full Stack Developer Training program is meticulously crafted to provide students with the expertise and knowledge necessary to thrive in their careers and create a significant impact in the industry.
Learning outcomes of FITA Academy's Full Stack Developer Training in Velachery
FITA Academy's Full Stack Developer Training in Velachery provides a comprehensive understanding of web development.
The training covers both front-end and back-end programming languages and the latest web development technologies.
Participants gain knowledge of databases, query processing, and integrating databases into applications.
The training includes a deep understanding of MongoDB, a popular NoSQL database used in modern web applications.
Participants learn to build front-end applications using React JS, a popular JavaScript library for building user interfaces.
The training also covers Node.js, which is commonly used for server-side scripting in web development.
Participants gain the ability to create real-time applications and test-driven RESTful apps that are fully functional and organized.
Knowledge of HTML and CSS is taught to style and structure web pages.
Participants become familiar with the latest web development ecosystem and the latest technologies used in the industry.
Also Read: Full Stack Tutorial
Prerequisites and eligibility criteria for the Full Stack Developer Course in Velachery
Eligibility Criteria
The Full Stack Developer Course at FITA Academy in Velachery is suitable for recent graduates who aspire to become Full-Stack Developers. In addition, this course is ideal for professionals like Backend and Frontend Designers who wish to enhance their skills and knowledge, as well as Software Developers and Programming Experts working in the IT industry. Network and Database Administrators can also benefit from this course, as well as Managers and Project Leads from the IT industry who want to gain a deeper understanding of web development.
Pre-requisites
The Full Stack Developer Course is a remarkable program that doesn't require any prior experience in the field. Though having basic programming language knowledge and familiarity with the web application development process can be advantageous, the program's comprehensive approach ensures that all fundamentals are covered in-depth. With guidance from industry experts, you'll start by learning the fundamentals of web application development and progress through to advanced concepts. Whether you're a novice or an experienced professional, our Full Stack Developer training program is meticulously designed to equip you with the essential skills needed to excel as a proficient developer. FITA Academy's Full Stack Developer Training Institute In Velachery is an excellent choice if you're looking to upskill and advance your career.