Course Highlights & Why Python Training in Anna Nagar at FITA Academy?
Introduction to Python and History of Python, its features, applications, and benefits in real-time.
Learning Python-2 and Python-3 differences, Python Identifiers, Keywords, Indentation, Command Line Arguments, Document Interlude, Basic Data Types, Variables, etc.
Understanding Lists, Ranges, Tuples, Iterators, Lambda Expressions, Ranges in Python.
Comprehending Python Dictionaries and Python Sets.
Hands-on practices to read and write text files, appending files, writing binary files manually, using pickle to write Binary files.
Apprehending Python user-defined functions, Python package functions, anonymous functions, loop and statement functions, Python module and packages, etc.
Getting familiarised with OOP, Classes, Objects, Attributes, Built-in Attributes, etc.
Insights on Exception, Exception Handling, Python Standard Exceptions, etc.
Knowledge of Regular Expressions, The Match function, The Search Function, Extended Regular Expression, etc.
Additional knowledge of tuples, default dicts, debugging, IDEs.
Upcoming Batches
| | | | |
| --- | --- | --- | --- |
| 10-06-2023 | Weekend | Saturday (Saturday - Sunday) | |
| 12-06-2023 | Weekdays | Monday (Monday - Friday) | |
| 15-06-2023 | Weekdays | Thursday (Monday - Friday) | |
| 17-06-2023 | Weekend | Saturday (Saturday - Sunday) | |

Classroom Training
Get trained by Industry Experts via Classroom Training at any of the FITA Academy branches near you
Why Wait? Jump Start your Career by taking Python Training in Anna Nagar!
Instructor-Led Live Online Training
Take-up Instructor-led Live Online Training. Get the Recorded Videos of each session.
Travelling is a Constraint? Jump Start your Career by taking the Python Online Training!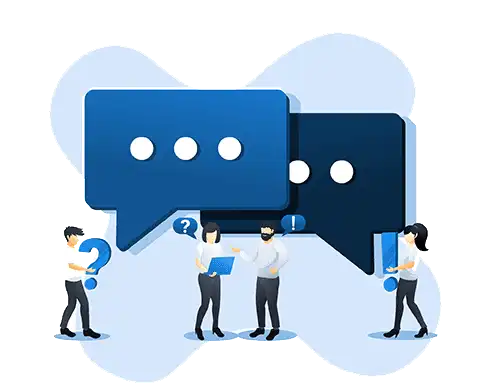 Have Queries? Talk to our Career Counselor
for more Guidance on picking the right Career for you!
Trainer Profile
The Python training experts of FITA Academy are working personnel who hold a maximum of 12+ years of experience in their field.
The Python experts provide corporate training according to industry standards and degrees.
The Python tutors majorly concentrate on Job-oriented training to help students get placed in top companies.
Knowledge induction and skill development programs will also be conducted for students to enhance their competency.
The tutors will also provide career guidance, placement guidance, etc to support students in their career development.
The Python trainers have individually completed training for more than 25 batches of students.
Soft skills like Leadership skills, Communication skills, Interpersonal skills, Teamwork skills, and problem-solving skills are also developed under the training of our professional training experts.
Features
Real-Time Experts as Trainers
At FITA Academy, You will Learn from the Experts from industry who are Passionate in sharing their Knowledge with Learners. Get Personally Mentored by the Experts.
LIVE Project
Get an Opportunity to work in Real-time Projects that will give you a Deep Experience. Showcase your Project Experience & Increase your chance of getting Hired!
Certification
Get Certified by FITA Academy. Also, get Equipped to Clear Global Certifications. 72% FITA Academy Students appear for Global Certifications and 100% of them Clear it.
Affordable Fees
At FITA Academy, Course Fee is not only Affordable, but you have the option to pay it in Installments. Quality Training at an Affordable Price is our Motto.
Flexibility
At FITA Academy, you get Ultimate Flexibility. Classroom or Online Training? Early morning or Late evenings? Weekdays or Weekends? Regular Pace or Fast Track? - Pick whatever suits you the Best.
Placement Support
Tie-up & MOU with more than 1500+ Small & Medium Companies to Support you with Opportunities to Kick-Start & Step-up your Career.
Python Certification Classes in Anna Nagar
About Python Certification Classes in Anna Nagar at FITA Academy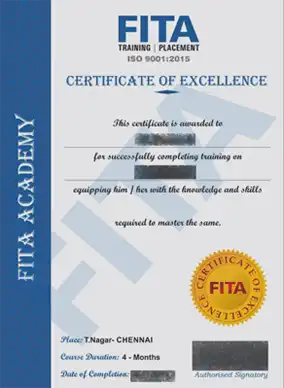 Python Certification Classes in Anna Nagar
Python is still one of the most popular and leading programming languages in the current trend. It is utilized in almost all of the IT domains such as Web Development, App Development, Artificial Intelligence, Machine Learning, Data Science, Web Scraping, Game Development and Software Development, etc. Therefore enrolling in the Python Certification and learning it under the guidance of experienced and professional industry trainers will increase your market value and distinguish your resume from others. Students can confidently choose FITA Academy to enroll in its Python Classes in Anna Nagar as we provide all the facilities to students by having recruited experienced trainers to handle the training sessions till providing placement support, we take care of everything.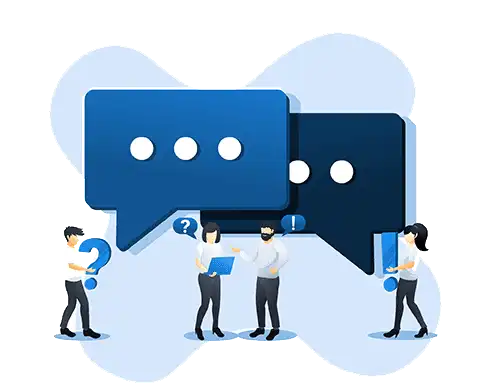 Have Queries? Talk to our Career Counselor
for more Guidance on picking the right Career for you!
Job Opportunities After Completing Python Training in Anna Nagar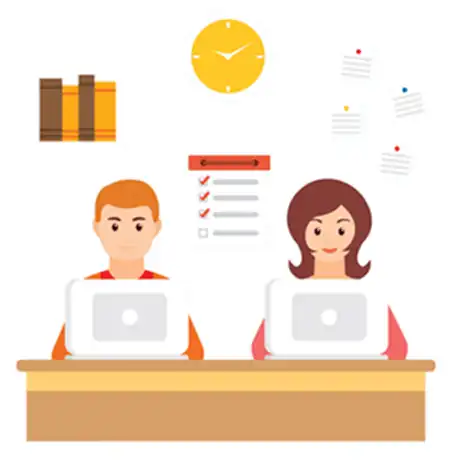 Since its inception in 1991, Python has successfully completed 30 years of being an efficient and solution-providing programming language to almost all the problems raised in the IT industry. From being a back-end language for website development to currently being used in data analysis (Data Science) and its libraries used in directing Artificial Intelligence systems, Python has come a long way. The reasons, Python has become a more prominent language in the software domain are because, firstly, it is a multi-paradigm programming language meaning it can function as an object-oriented, imperative, functional, imperative, procedural, and reflective language all in one at the same time. Secondly, it has a large set of libraries and tools, possesses large community support, helps in code reusability, and also has a simple and easy syntax and finally a very easy language to learn and understand. Since it has a solution-providing character, the language is confidently adopted by almost all the IT domains and thus has facilitated the development and implementation of software applications for every industrial use.
Currently, there are 8.2 million Python developers in the world and significantly the language has ceased the spot as the top programming language for the continuous years 2018, 2019, 2020, and 2021. As of 2021, the language has created 60,000 jobs just in India. Not only freshers, but even experienced professionals can also bet on learning the language to benefit and hold a valuable position in their organizations. There are many technologies that depend on the Python programming language to efficiently run their operations that including Big Data and Data Science, Machine Learning, Artificial Intelligence, Web Testing, etc. This has led to the creation of many job opportunities for Python aspirants around the world.
Some of the skills required or demanded from the Python-learned candidates are,
Foundational knowledge of Python 2 and python 3
Basic knowledge of Python frameworks
Ability to connect the databases with ORM
Eliminating threats
Having fluent communication and designing skills
Moving on to the job opportunities that are available for python certified candidates are,
Software Engineer
Python Developer
Research Analyst
Data Analyst
Data Scientist
Software Developer
Quality Assurance Engineer
Python Full-Stack Developer
GIS Analyst
Machine Learning Engineer
Let us discuss the salaries of these Python professionals in India. Entry-level Python developer earns around Rs. 4,27,293 per annum. Mid-level professionals earn around Rs. 9,09,818 per annum. Experienced professionals earn around Rs. 1,150,000 per annum. Join FITA Academy's Python Training in Anna Nagar to become a potential and proficient Python Developer who can contribute high-level programming solutions to IT Organizations.
Student Testimonials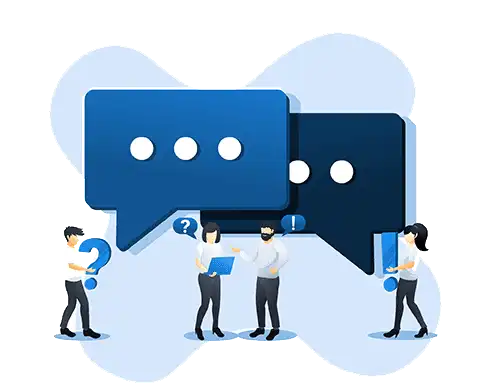 Have Queries? Talk to our Career Counselor
for more Guidance on picking the right Career for you!
Additional Information
Python Programming Language
Python is a modern and high-level programming language having multi-dimensions to it. It can function as an object-oriented, interpreted, interactive, procedural, and also as a server-side scripting language that helps in running many webs, software, data science, artificial intelligence, machine learning, gaming, enterprise, and also software development applications. The language was developed by Guido van Rossum in the year 1991 and can be accessed through the General Public License (GPL). FITA Academy is the best institute to learn the Python Course in Anna Nagar as we provide a high-end training program for students to help them gain substantial knowledge of the python programming language and also implement their skills in developing high-end software applications.
Characteristics of Python
Simple and Easy language. Possesses a simple syntax and provides a smooth learning curve for beginners.
Simple and easy to read and understand like a simple English sentence.
Platform-independent which means can run on different platforms like Windows, Mac and Linux.
Provides Extensible GUI support.
Open-Source platform.
Has large community support.
Can be used in other programming languages like C, C++ and Java (Embeddable).
Other programming codes can be used in Python (Extensible).
Portable
Scalable
Applications Built Using Python
Some of the most trending and happening social media applications are developed using Python. From IT Startups to Tech Giants all of them have adopted the Python programming language in one or the other way. Either it is finding solutions for complicated tasks or issues, Python has served and assisted well in their quest for finding robust and reliable solutions.
Accordingly, some of the famous applications that are built using Python are Instagram, Pinterest, Disqus, Spotify, Dropbox, Uber, Reddit, Instacart, Netflix, Google, Facebook, Quora, Amazon, IBM, etc.
Future Scope Of Python
Python has a great future counting its impeccable, inspiring, and beneficial features and thus has found its place in the field of advanced technologies like Artificial Intelligence, Machine Learning, Neural Networks, Natural Language and Text Processing, Big Data, Networking, etc. Join FITA Academy's Python Training in Anna Nagar to possess an astounding knowledge of the Python Programming language and to get hands-on practices for all of the imperative concepts that will help you acquire a valuable position in your organization and makes you stand apart from the crowd.