Course Highlights and Why Software Testing Course in Tambaram at FITA Academy?
Introduction to Software Testing, Quality, Importance of Testing, Tools used for Testing, Manual and Automation Testing, Principles of Software Testing.
Learning about Software Development Cycle such as SDLC and SDLC phases, Requirements and Analysis, Design, Development, Testing, Deployment, Operation, and Maintenance.
Understanding SDLC Models such as Waterfall Model, V Model, Spiral Model, Iterative Model, and Agile Model.
Comprehending Development Architectures such as One Tier Architecture, Two-Tier Architecture, Three Tier Architectures, and N-Tier Architecture.
Apprehending Software Testing Life Cycles such as Entry and Exit Criteria, STLC Phases, Requirements and Analysis, Test Planning, Test Design, Test Execution, Test Scenario Preparation, Test Case Preparation, Test Environment, and Test Data Preparation.
Knowledge of Testing Levels like White Box Testing Technique, Balck Box Testing Technique, Unit Testing, Integration Testing, System Testing, Functional Testing, Non-functional Testing, User-Acceptance Testing.
Getting familiarised with Types of Testing like Positive Testing, Negative Testing, Beta Testing, Live Environment Testing, Smoke Testing, Sanity Testing, Regression Testing, Formal Testing, Informal Testing, Monkey Testing, Re-Testing.
Getting Acquainted with Software Metrics like Test Case Productive Preparation, Test Execution Summary, Test Case Coverage, Defect Acceptance, Defect Rejection, Test Efficiency, Effort Variance, and Schedule Variance.
Insights on Requirements Traceability Matrix (RTM) like forwarding Traceability, Backward Traceability, Bi-directional Traceability, and Test Coverage.
Exploring Testing Techniques such as Equivalence Case Partition, State Transition Technique, Decision Table Technique, Boundary Value Analysis, Error Guessing Technique, Adhoc Testing.
Upcoming Batches
| | | | |
| --- | --- | --- | --- |
| 05-10-2023 | Weekdays | Thursday (Monday - Friday) | |
| 07-10-2023 | Weekend | Saturday (Saturday - Sunday) | |
| 09-10-2023 | Weekdays | Monday (Monday - Friday) | |
| 14-10-2023 | Weekend | Saturday (Saturday - Sunday) | |

Classroom Training
Get trained by Industry Experts via Classroom Training at any of the FITA Academy branches near you
Why Wait? Jump Start your Career by taking the Software Testing Training in Tambaram!
Instructor-Led Live Online Training
Take-up Instructor-led Live Online Training. Get the Recorded Videos of each session.
Travelling is a Constraint? Jump Start your Career by taking the Software Testing Online Course!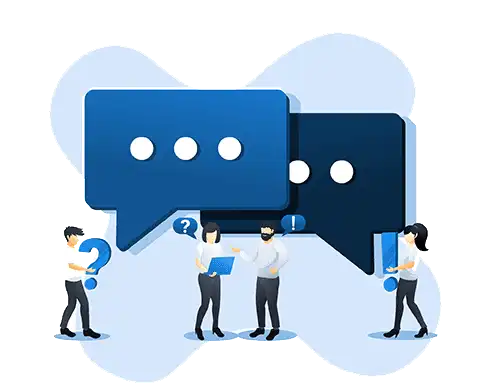 Have Queries? Talk to our Career Counselor
for more Guidance on picking the right Career for you!
Trainer Profile
The Software Testing Trainers of FITA Academy are real-time Testing Engineers working in predominant IT organizations having a maximum work experience of 10+ years.
They expertly handle the classes as they possess remarkable teaching skills and have trained a maximum number of students in helping them to commence their careers.
They have impressive educational qualifications and have an astounding knowledge of Software Testing Technology.
They help students attain expertise and gain substantial knowledge through their distinct training and teaching.
They broadly assist and guide students in developing their soft skills as well as help them to confidently face their interviews by conducting placement training programs.
Features
Real-Time Experts as Trainers
At FITA Academy, You will Learn from the Experts from industry who are Passionate in sharing their Knowledge with Learners. Get Personally Mentored by the Experts.
LIVE Project
Get an Opportunity to work in Real-time Projects that will give you a Deep Experience. Showcase your Project Experience & Increase your chance of getting Hired!
Certification
Get Certified by FITA Academy. Also, get Equipped to Clear Global Certifications. 72% FITA Academy Students appear for Global Certifications and 100% of them Clear it.
Affordable Fees
At FITA Academy, Course Fee is not only Affordable, but you have the option to pay it in Installments. Quality Training at an Affordable Price is our Motto.
Flexibility
At FITA Academy, you get Ultimate Flexibility. Classroom or Online Training? Early morning or Late evenings? Weekdays or Weekends? Regular Pace or Fast Track? - Pick whatever suits you the Best.
Placement Support
Tie-up & MOU with more than 1500+ Small & Medium Companies to Support you with Opportunities to Kick-Start & Step-up your Career.
Software Testing Certification Training in Tambaram
About Software Testing Certification Training in Tambaram at FITA Academy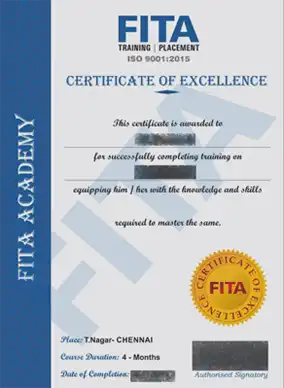 Software Testing Certification Training in Tambaram
Software Testing has become an indispensable part of the Software Development Process that after adopting it has resulted in the development of many, error and bug-free software applications. The Software Testing field has now become an individual important functioning field whose market share is increasing year by year and by 2023 it is expected to reach $19.27 billion. The Software Testing Engineers' salaries have also been raised to $86,588 globally. So considering the importance of the Software Testing field, FITA Academy has thoughtfully crafted the syllabus of the Software Testing technology that can impart core and deep knowledge of testing methodologies and practices. The important topics in the syllabus include Software Testing Life Cycles, Testing Levels, Test Execution, Bug Reporting, and many more. The ideal candidates who can opt to learn this Certification course are students who are having the passion to debug Software applications or in other words, find the errors and faults in the codes so that the applications work seamlessly and according to the customers' requirements. The certification course can also be attended by IT Personnel who want to learn Testing as an additional skill. To grasp the Software Testing concepts quickly, candidates should have a basic knowledge of Websites in general and also should have a working knowledge of Excel. FITA Academy is the Best Software Testing Training Institute in Tambaram in training students according to the companie's requirements and expectations.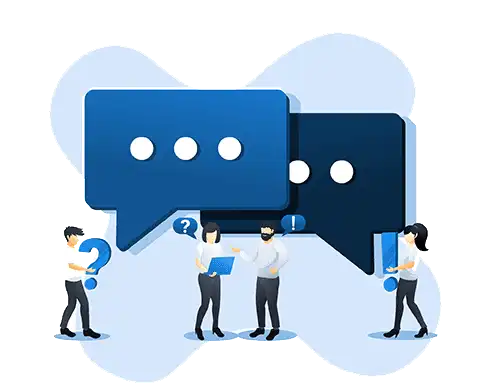 Have Queries? Talk to our Career Counselor
for more Guidance on picking the right Career for you!
Job Opportunities After Completing Software Testing Course in Tambaram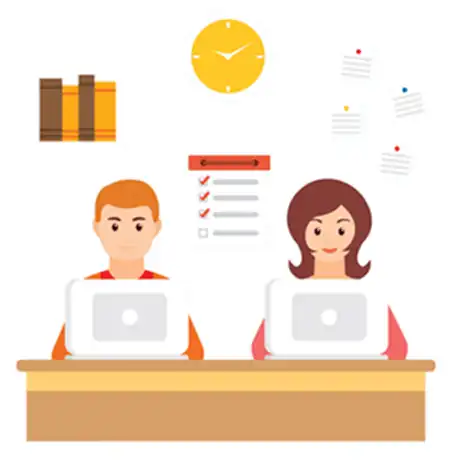 Software Testing Technology is the need of the IT industry to develop and deploy error-free Software Applications as well as Web Applications or Websites. Developing error-free products and services is essential for any industry not only Information Technology as it creates trust in the products/services and helps people to simplify their tasks. As we are living in the digital era, everything has become Digitized ie from the creation of digital money to digital phones and digital online platforms, we have become dependent on them to run our daily life. So it is the responsibility of the IT field to deliver seamless and flawless Software applications that include Digital Smart Phones, the Software Applications installed in them that like Personal applications, Business applications, Game applications, and much more. So testing these applications is very important and necessary before it gets delivered in the app or play store. So Testing Engineers are much in demand by the IT companies to test their products and to eliminate the bugs and errors so they can deliver productive applications to their consumers. These Testing Engineers have different names in different companies. They are sometimes called Quality Analysts, Test Managers, Software Test Engineer, QA Team Coordinator, Software Tester, etc.
Some of the Skills these Testing Engineers require to skillfully work are,
Technical Skills
Foundational Knowledge of Database/SQL
Foundational knowledge of Linux commands
Practical Working Experience of a Test Management tool
Precise knowledge and working experience of any Defect Tracking Tool
Practical working experience of an Automation tool
Non-Technical Skills
Analytical Skills
Communication Skills
Time Management Skills and Organizational Skills
Passion and Attitude
Let us explore the salaries of the testing Engineers in India. The salary of an entry-level professional is around Rs. 3,28,309 per annum. The salary of a mid-level tester is around Rs. 6,58, 336 per annum. Finally, the salary of an experienced tester is around Rs. 9,76,020 per annum. Join FITA Academy's Testing Course in Tambaram to make yourself stand out from the other candidates in possessing exceptional theoretical as well as practical knowledge of the Testing field.
Student Testimonials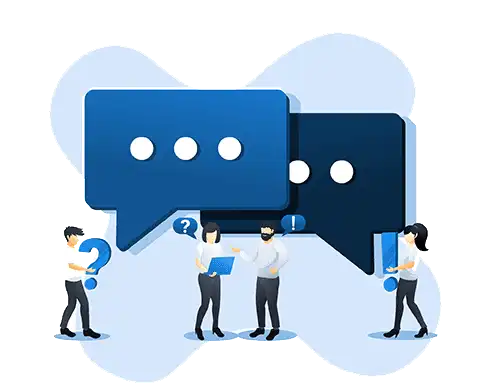 Have Queries? Talk to our Career Counselor
for more Guidance on picking the right Career for you!
Additional Information
What is Software Testing?
Software Testing is the method of Testing the Software Products/Services to check whether they possess any errors and bugs in them. This testing of the Software Applications has become necessary to supply/deliver high-quality services to customers. Another pressing reason to test these software products is to deliver products according to customers' requirements. So it has become mandatory to implement the testing techniques in all phases of the Software Development Life Cycle (SDLC) from the development of the Software till delivering the Software to the customers or in the App or Play Store.
In Software Testing basically, both terms are often used such as Quality Assurance and Testing. Both Quality Assurance (QA) and Testing are important processes of the Software Testing Cycle which helps the Testing teams to maintain a proper workflow to assure the Testing processes happens at each stage of the Software Development and make sure Quality products are delivered. The next process is Testing, otherwise called "Quality Control" which measures the Quality of the particular product.
Advantages of Software Testing
Budget-Friendly – The main advantage of implementing the Software Testing process in the Software Development Cycle is to cut down the costs at the initial stage. Because testing the product at the end or after the developed stage consumes more capital or needs extra allocation of money in addition to the cost set for developing the Software. So testing the products at each stage will reduce the amount needed to eliminate the bugs and make it a user-friendly product.
Security – Examining the Software Products at the initial stage will add security to them by eliminating the loopholes making them reliable products. Therefore it creates more trust for people to rely and depend on them for carrying out their daily tasks.
Product-Value – Evaluating the Software Products or Applications at the early stage leads to providing exceptional services to customers. It ensures the Software Products are free of any potential risks that affect the performance of them or lead to any leakage of customers' data unawarely. So testing the products automatically increases the Value of them and helps them be User-friendly.
A Good User-Experience – The intention behind developing any product is to provide the utmost satisfaction to the customers. So developing a user-friendly product always finds success among people. Testing helps greatly in developing user-friendly products and services that give them maximum customer satisfaction.
Join FITA Academy's Software Testing Training in Tambaram and gain outstanding knowledge of Software Testing concepts, techniques and tools and be the top performer in your company.