Course Highlights & Why German Classes in Chennai at FITA?
Highly qualified German-speaking Tutors with a decade of Experience in German Training.
German Curriculum at FITA is completely aligned with the Global DELF Curriculum.
Located conveniently at hotspots in Chennai – Choose the German Classes in Velachery or German language Training Anna Nagar, T Nagar, OMR, Tambaram.
Regular Mock Tests help you to fetch an excellent score in German Certification Exams.
Plenty of Practise Exercises in German to transform you into an efficient German speaker.
Interactive instructor-led German Language training.
Complete Guidance to Clear DELF A1 to DELF C2 Certification that provides Global recognition.
Low Student-to-Teacher Ratio with multiple batches ensures that every learner in the class gets the complete attention of the trainers.
Flexible Batch Timings - Weekday, Weekend, Fast Track German Classes in Chennai.
German Online Classes for Students residing in the outskirts of Chennai.
Get an opportunity to Interact with Professional German Tutors to get key insights on clearing the Exam.
Upcoming Batches
| | | | |
| --- | --- | --- | --- |
| 16-04-2021 | Weekdays | Friday (Monday - Friday) | |
| 17-04-2021 | Weekend | Saturday (Saturday - Sunday) | |
| 18-04-2021 | Weekend | Sunday (Saturday - Sunday) | |
| 19-04-2021 | Weekdays | Monday (Monday - Friday) | |

Classroom Training
Get trained by Industry Experts via Classroom Training at any of the FITA branches near you
Why Wait? Jump Start your Career by taking the German Classes in Chennai!
Instructor-Led Live Online Training
Take-up Instructor-led Live Online Training. Get the Recorded Videos of each session.
Travelling is a Constraint? Jump Start your Career by taking the German Online Course!
Syllabus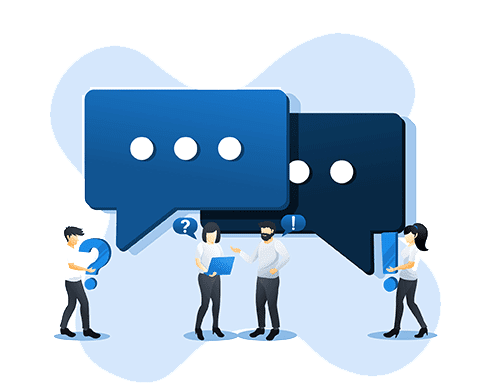 Have Queries? Talk to our Career Counselor
for more Guidance on picking the right Career for you!
Trainer Profile
German Trainers at FITA are professional Language and Communication Trainers with a minimum of 8+ years of expertise in training the students to learn German
Proficient German Trainers at FITA who are capable of training the students in all the six levels of the German language
German Trainers at FITA provide equal emphasis on the reading, writing, listening and speaking skills of the German language
German Language Trainers at FITA train and hone you to speak fluently in German
German Instructors at FITA provide in-depth training in the Grammar and Structure of the German language
German Language Trainers at FITS support and guide the students in clearing the global certification exam for the German language namely Goethe-Zertifikat
German Trainers at FITA provides the required individual attention to the students and help them to speak fluently
Features
Real-Time Experts as Trainers
At FITA, You will Learn from the Experts from industry who are Passionate in sharing their Knowledge with Learners. Get Personally Mentored by the Experts.
LIVE Project
Get an Opportunity to work in Real-time Projects that will give you a Deep Experience. Showcase your Project Experience & Increase your chance of getting Hired!
Certification
Get Certified by FITA. Also, get Equipped to Clear Global Certifications. 72% FITA Students appear for Global Certifications and 100% of them Clear it.
Affordable Fees
At FITA, Course Fee is not only Affordable, but you have the option to pay it in Installments. Quality Training at an Affordable Price is our Motto.
Flexibility
At FITA, you get Ultimate Flexibility. Classroom or Online Training? Early morning or Late evenings? Weekdays or Weekends? Regular Pace or Fast Track? - Pick whatever suits you the Best.
Placement Support
Tie-up & MOU with more than 1000+ Small & Medium Companies to Support you with Opportunities to Kick-Start & Step-up your Career.
German Certification Training in Chennai
About German Certification Training in Chennai at FITA Academy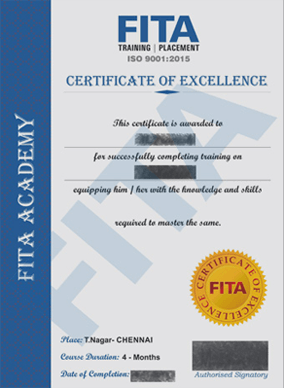 German Certification Training in Chennai
German Course Certification is one of the professional credentials which demonstrates that the candidate has completed the certification level he/she opted for successfully. The German Course Certification at FITA states that the candidate has obtained in-depth knowledge in the Listening, Writing, Reading, and Speaking skills of the German Language.
German Certification Course in Chennai at FITA provides complete hands-on training of the German language with certification upon the completion of the course. German Trainers at FITA are professionals with a minimum of 8+ years of experience in training the students to learn the German language. Our German language Trainers at FITA also supports and assists you to clear the global certification exam Goethe-Zertifikat for the German language.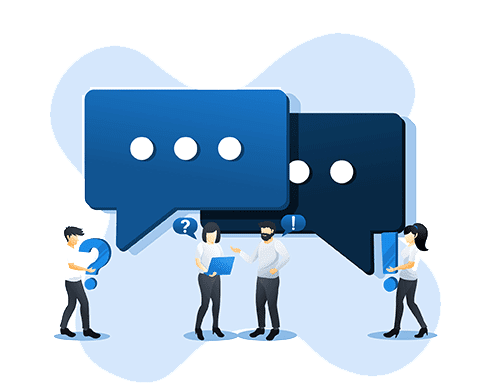 Have Queries? Talk to our Career Counselor
for more Guidance on picking the right Career for you!
Job Opportunities After Completing German Classes in Chennai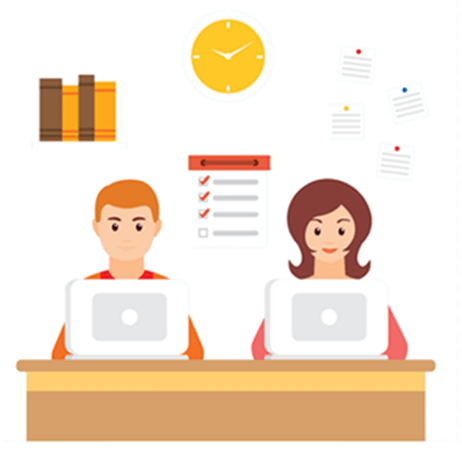 With Globalization, there is a huge surge in demand for learning foreign languages, of which German has a wider scope for academic and professional purposes. Taking up German Language Classes in Chennai at FITA develops German language skills that are mandatory to get admission to German universities and also getting hired by top German companies.
If you are into the airline industry and planning to upgrade to international airlines, knowing German will help to get a job in German Airlines like Lufthansa.There are plenty of opportunities in companies like Amazon that hire content writers and language editors.
To Read More On the Scope of German
In the ancient days, humans communicated using sign language to interact with each other. As our world started evolving, humans used varying sounds to convey information to each other which later structured in the form of language that helped us to express effectively.
German branches from the Germanic Language that also includes English, which makes learning German a cakewalk for English speakers.
Whether you are a newbie or trying to get back into the cadence of German after a break in your studies then FITA is the right place to join German Classes in Chennai.
German is one of the most popular languages that has its reach worldwide for businesses and many innovations by German people are written in their native language. According to a study nearly 18% of books are published in German. Even though we have translated versions of every thesis, it might be more informative when we get to know about that in its original version.
It also acts as a gateway for students who are aspiring to pursue higher education in world-class German universities. FITA has the best German trainers to impart German skills in students through its German Language Course in Anna Nagar.
Around 220 million people in the world communicate in German and if you have good communication skills in German it will open up a world of academic and professional opportunities. Join FITA, which offers the best German Language Classes in Velachery.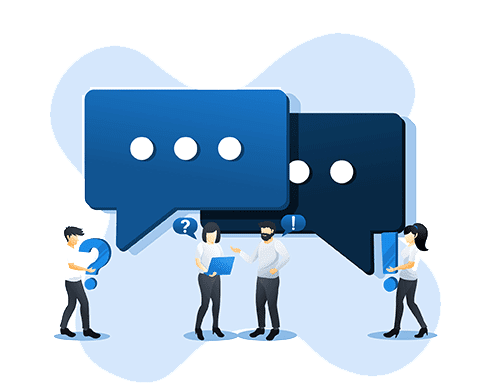 Have Queries? Talk to our Career Counselor
for more Guidance on picking the right Career for you!
Addition Information
Learning & Speaking German is no more a big deal! FITA Language Centre aims at providing world-class training for German Courses in Chennai. If you are a student planning to take higher education in Germany or a professional looking for a job opportunity in Germany, then it's high time to join German Classes in Chennai at FITA to be trained by Professional German Trainers.
German trainers at FITA are professional German Speakers with more than a decade of experience in training German. Learning German Language Classes in Chennai at FITA from experts will give you confidence in speaking, reading, writing, and understanding German.
FITA is the most trusted German Training Institute in Chennai and we are happy to share that we have trained more than 1200 candidates in German. Training Aids at FITA include Audio labs, Video Clippings, Visual Charts, and numerous interactive sessions that provide a holistic learning approach.
What To Expect From German Language Classes?
Locations:
German Classes in Chennai at FITA are conducted at our branches in Anna Nagar, Velachery, T Nagar, Tambaram, and Thoraipakkam.
Course Fee:
The course fee will vary based on the German Level opted by the candidate. Call @ 93450 45466 to reach out to our Education Consultants for German Course Fees in Chennai.
Online And Classroom German Classes In Chennai At FITA Will Focus On The Following Modules:
Reading
Writing
Listening
Speaking
Cultural Aspects
Interesting Facts about the German
The German Dictionary which is used today was written by the Brothers Grimm in 1838.
The German language consists of lengthy words and the usage of these words is hard for the new German speakers. German Language Classes in Chennai at FITA conduct the classes for all the six levels and the fundamentals in German are strengthened; helping the students to pursue advanced courses.
Simple Ways To Learn German
Learning any language is an easy task with formal training since it will fine-tune the pronunciation, grammar, and vocabulary. Let us discuss some methodologies to learn German easily. Join the German Language Classes in Porur to clear the German Certification exam and become an expert in German.
Sounds
The words and meanings make any language vibrant and easy to remember. Especially in the case of German, the pronunciation and writing pattern is the same but the difficult part is the grammar of German. Join the German Teaching Institutes in Chennai to cultivate your foreign language skills through training and authorized certificate.
The R sound in the German is pronounced differently and to get the literal sound to try to R with "uh" sound. R, o-umlaut, u-oo-umlaut, ach, and ich are some of the German sounds that are not available in the English language. So German new letters and pronunciation make a new learner feel weird about the language. German words are stressed on the first syllable and some words like Vo= Kal, Kon=so=`tenant and Lek=ti=`are stressed on the final syllable. FITA is regarded as the best German Training Institute in Chennai offering the training in six levels such as A1, A2, B1, B2, C1, and C2.
Play with German sounds
"ß" symbol bothers the learners when pronouncing it. To get the right sound it is called an "eszet". It can be practiced with "S" or double-s (ss) or "ssss". As the language is widespread it is important to make the desired changes with the reforms. The reforms in the language make the non-native speakers speak the language easily.
The "ch" sounds which have to be pronounced with a soft voice like oh. It is not the commanding, oh but it is the soft oh in the German language. It is similar to the cat hissing sound in the German Language.
Some of the words with V sounds are Vater and vier which means father or tour. This sound is similar to u or f sound in the German language. There are so many German Training Centers in Chennai with expert trainers but FITA tops the list with its expertly designed training approach.
Common words in the German language
In the German language, "the" word has masculine form, feminine form, and neuter form. der, des, dem, and den are the masculine form of the word "the". Die, der a den is the feminine form of "the" article. das, des, dem are the neuter form of the article. ein, eine, einen, einer, einem, and eines are the indefinite articles that are in the English language's a and an. du, dich, dir, and deiner are the words to express the informal you in the English language. German Training will help the students and working professionals for educational and professional purposes in Germany.
Sentence formation with modal words
| | |
| --- | --- |
| German  | English |
| Ich möchte | I want, I would like. |
| Ich möchte morgen eine Party besuchen | I want to attend a party tomorrow. |
| Ich kann | I can. |
| ich kann Fußball spielen | I can play soccer. |
| Kann ich deinen Stift haben? | Can I have your pen. |
| Ich werde morgen versuchen zu kommen | I will try to come tomorrow. |
| Sie sollte in Ordnung sein | She should be fine. |
| Ich muss Geld mitbringen | I must bring money. |
| Es ist ein regnerischer Tag | It is a rainy day. |
| Der Zug kommt zu spät | The train is late. |
| Darf ich mir einen Stadtplan ansehen | Can I see the map? |
| Entschuldigung | excuse me |
| Entschuldigung, wie spät ist es? | Excuse me, what time is it? |
FITA's German Classes in Chennai helps the learners to acquire the nuances of German from experienced German Tutors. Group discussions and assignments help the students to be familiar with German. German Classes in Tambaram at FITA is conducted plenty of mock tests both written and oral to strengthen the German skills of students. Join the German Course in Chennai at FITA to explore the world of numerous opportunities and excel in your academic and professional life.
Undergo the German Classes in Chennai at FITA – the #1 ranked Institute for studying German Language Classes in Chennai. Please feel free to call us at 93450 45466 to know more about the Programme.