Course Highlights and Why Ethical Hacking Course in Tambaram at FITA Academy?

Introduction to Hacking, Ethical Hacking, its Learning Scope, and five phases of Ethical Hacking.

Learning Footprinting, Types of Footprinting, Footprinting tools, and Countermeasures.

Understanding Enumeration, Enumeration Techniques, and Enumeration Countermeasures.

Getting familiarised with Network Scanning, Network Scanning Techniques, and Countermeasures.

Getting acquainted with System Hacking Methodology, Steganography, Steganalysis Attacks, and Covering Tracks.

Hands-on practice for installing VMs in Windows and MAC, Configuring VMs, and Installing OS.

Learning Kali Linux Installation, Working with Kali Linux, Password Hacking for Zip files and PDF files.

Introduction to Metasploit, Working with MetaSploit, Windows Hacking, and Advanced Techniques.

Knowledge of N Map, Scanning using N Map tool, Advanced commands, and Techniques.

Know-how to Install Burp-suit, Configure Burp-Suit with Browsers, and Working with Burp-Suit.
Upcoming Batches
09-12-2023
Weekend
Saturday (Saturday - Sunday)
11-12-2023
Weekdays
Monday (Monday - Friday)
14-12-2023
Weekdays
Thursday (Monday - Friday)
16-12-2023
Weekend
Saturday (Saturday - Sunday)

Classroom Training
Get trained by Industry Experts via Classroom Training at any of the FITA Academy branches near you
Why Wait? Jump Start your Career by taking the Ethical Hacking Course in Tambaram!
Instructor-Led Live Online Training
Take-up Instructor-led Live Online Training. Get the Recorded Videos of each session.
Travelling is a Constraint? Jump Start your Career by taking the Ethical Hacking Online Training!
Trainer Profile
The Ethical Hacking Trainers of FITA Academy are real-time hacking experts possessing vast knowledge in Hacking as well as Ethical Hacking.
They have maximum working experience of more than 10 years.
The Ethical Hacking experts of FITA Academy are hand-picked after a tough evaluation and hiring process, so they can deliver high-quality training programs to students.
They are from eminent IT companies, who have excellent teaching skills and possess exceptional knowledge.
They comprehensively guide and assist students to choose a career path and also instill soft skills in students.
Learn at FITA Academy & Get Your
Dream IT Job in 60 Days
like these Successful Students!

Features of Ethical Hacking Course in Tambaram at FITA Academy
Real-Time Experts as Trainers
At FITA Academy, You will Learn from the Experts from industry who are Passionate in sharing their Knowledge with Learners. Get Personally Mentored by the Experts.
LIVE Project
Get an Opportunity to work in Real-time Projects that will give you a Deep Experience. Showcase your Project Experience & Increase your chance of getting Hired!
Certification
Get Certified by FITA Academy. Also, get Equipped to Clear Global Certifications. 72% FITA Academy Students appear for Global Certifications and 100% of them Clear it.
Affordable Fees
At FITA Academy, Course Fee is not only Affordable, but you have the option to pay it in Installments. Quality Training at an Affordable Price is our Motto.
Flexibility
At FITA Academy, you get Ultimate Flexibility. Classroom or Online Training? Early morning or Late evenings? Weekdays or Weekends? Regular Pace or Fast Track? - Pick whatever suits you the Best.
Placement Support
Tie-up & MOU with more than 1500+ Small & Medium Companies to Support you with Opportunities to Kick-Start & Step-up your Career.
Why Learn Ethical Hacking Course in Tambaram at FITA Academy?
Live Capstone Projects
Real time Industry Experts as Trainers
Placement Support till you get your Dream Job offer!
Free Interview Clearing Workshops
Free Resume Preparation & Aptitude Workshops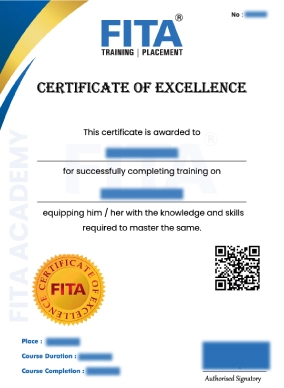 Ethical Hacking Certification Training in Tambaram
FITA Academy's Ethical Hacking Certification can be attended by anyone passionate about learning the influential hacking techniques followed in the IT companies as well as in the Security providing companies for Computer Systems. It can also be attended by professionals working as Technical Support Engineers, System Engineers, Network Support Engineers, Senior System Engineers, and IT Operation Engineers. There are mainly no prerequisites to learn this course. So possessing an intense interest to learn and build your career in Ethical Hacking will be sufficient to move to a higher level in your field. Furthermore, there is more demand for Hacking professionals globally, so basing your career on Ethical Hacking will lead more to advantages like getting a handful salary, laying the foundation for a solid and stable career, getting on-site opportunities, etc. Some of the skills you will be gaining through the certification are mastering networks and preventing customers from hackers, learning to gain access to secure systems to detect vulnerabilities and flaws, learning policies creation and detecting viruses and intruders, discovering weaknesses by scanning reports, etc. Attending FITA Academy's Ethical Hacking Classes in Tambaram will provide students with a major learning experience by exposing them to the latest hacking practices that are being followed in the IT industry.
Have Queries? Talk to our Career Counselor for more Guidance on picking the
right Career for you!
Placement Session & Job Opportunities after completing Ethical Hacking Course in Tambaram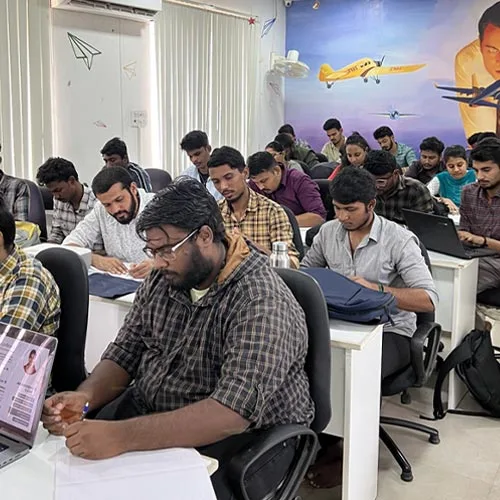 Nowadays, due to the globalization of the systemized world, the majority of businesses depend on Computers or otherwise called Systems, at present times it is now laptops or even tablets and ipads to perform and manage their work. So a lot of confidential information and business data are stored on the computers and locked with high-end security. But still, cyber security branches are happening around the world and it has become unavoidable due to the inevitability and necessity to use computers. Some of the famous attacks that happened in the world are NASA cyber Attack in 1999, Estonia Cyber Attack in 2007, Cyber Attack on the Sony Play Station in 2011, 2014 Cyber Attack of Yahoo, etc. There are many types of Cyber Attacks such as Malware Injection such as Viruses, Trojans, Spear Phishing, Man in the Middle Attacks, Denial of Service Attacks, SQL Injections, Zero-Day Exploit, Password Attack, Cross-site Scripting, RootKits and Internet of Things Attacks, etc. So to overcome these attacks, Ethical Hackers are needed to tighten the security of the systems and also secure them with unbreakable security codes.
So there is a high demand for Ethical Hackers and for the work they perform and this leads them to have a lavishing career and lifestyle. Some of the common job roles that are available for the certified Ethical Hacking candidates are Penetration Tester, Vulnerability Assessor, Information Security Analyst, Security Analyst, Certified Ethical Hacker, Security Consultant, Security Engineer/ Architect, Information Security Manager. Joining Ethical Hacking Course in Tambaram at FITA Academy will help you to become a skilled Hacker and perform professionally well in your working environment.
Success Story of Ethical Hacking Course in Tambaram
I gained an intense interest in Hacking after I finished my college so wanted to do a certification course in Ethical Hacking. So I joined FITA Academy's Ethical Hacking Course in Tambaram to gain a comprehensive knowledge of the field and to develop my Hacking skills so that I can start professionally practicing as an Ethical Hacker. FITA Academy's training program for the Ethical Hacking Certification course was beneficial in terms of learning the latest Hacking practices and the guidelines to be a legal Ethical Hacker. I learned so much about the Ethical Hacking field and the importance of becoming an Ethical Hacker in the present time.
The training provided by FITA Academy for the Ethical Hacking Course was so extensive and thorough. The trainer really surpassed my expectations as she was professional in teaching the important concepts as well as in teaching the practices in real-time. Through the training program, I understood the significance of working as an Ethical Hacker and how important the job role is to secure the systems from the hackers. It was very helpful to gain a much broader knowledge of the field and gain confidence to start practicing as an Ethical Hacker. Thanks to my trainer for the elaborate sessions and the valuable knowledge she shared.
After completing my Bachelor's degree in Computer Science, I really wanted to learn more about Systems and how to perform legal hacking. Learned about FITA Academy through one of my friends so I joined the institute as he gave good reviews about it. From the first class, the sessions went really well and it was very interesting to learn about the hacking concepts. My trainer kept the classes very interactive and engaging. It was a lot easier to understand the hacking practices as they were practically taught through real-time projects and assignments. I confidently recommend FITA Academy for all the beginners in the field as they can broadly about the field and acquire extensive skills.
Joining FITA Academy's Ethical Hacking Course in Tambaram has really helped me to acquire fine skills related to the Ethical Hacking field. The sessions were really engaging and interesting to attend. The concepts were elaborately taken till it was understood and the practical sessions were equally beneficial to understand about Ethical Hacking in real-time. FITA Academy has a good ambiance and the support team was really friendly in assisting us or rescheduling our classes if we missed any. Overall, I had a good learning experience and it turned to be the best training program I attended so far.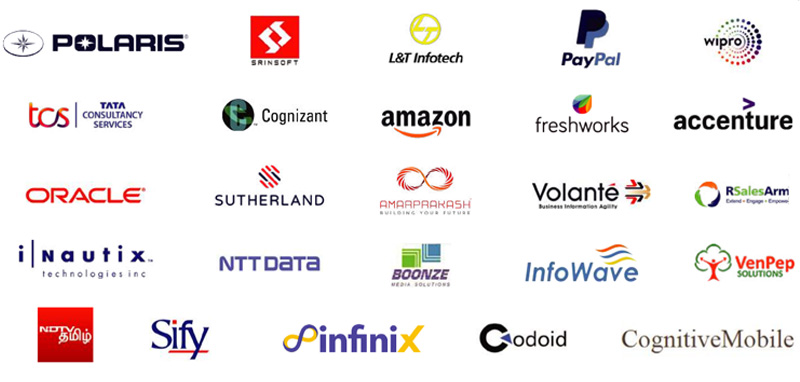 Frequently Asked Question (FAQ) about Ethical Hacking Course in Tambaram
Additional Information of Ethical Hacking Course in Tambaram
What is Ethical Hacking?
A legal attempt to acquire unauthorized access to a computer system, application, or data is defined as ethical hacking. Replicating the techniques and habits of hostile attackers is one part of carrying out an ethical hack. This strategy aids in the detection of security flaws, which can subsequently be fixed before a malicious attacker exploits them.
Who are Ethical Hackers?
"You must think like a hacker to defeat a hacker." The Ethical Hacking Council is a non-profit organization dedicated to promoting ethical hacking practices.
Hacking is the process of identifying flaws in a system and exploiting those vulnerabilities to gain unauthorized access to the system and carry out harmful actions such as deleting system files or stealing sensitive data. If you are detected hacking, you could face serious consequences. Because of hacking, many have received lengthy prison sentences.
Even so, if done with consent, hacking can be legal. Companies frequently pay computer specialists to hack into their systems in order to identify and address vulnerabilities and weak endpoints. This is done as a safeguard against dangerous hackers. Ethical Hackers and Ethical Hacking are terms used to describe those who hack into a system with permission and without malicious intent.
Principal Concepts of Ethical Hacking
Hackers adhere to four important protocol principles:
Maintain status – Before accessing and running a security assessment, confirm you've got the acceptable permissions.
Determines the scope of the project – Determine the scope of your assessment to make sure that the work of an ethical hacker is legal and within the scope of your company's approval.
Vulnerabilities got to be identified and shared – Vulnerabilities discovered during the review should be reported to the organization.
Data must be kept Confidential – Ethical hackers may have to sign a nondisclosure agreement, additionally to the extra terms and restrictions set by the organization under investigation, counting on the confidentiality of the content.
Tasks of an Ethical Hacker
There seems to be a prevalent misperception that an ethical hacker's employment comprises nothing more than system and app penetration testing. This isn't always the case, and a trustworthy hacker is in charge of a lot more.
Open and closed ports are frequently scanned by reconnaissance tools such as Nessus and NMAP.
Using Social Engineering tactics to manipulate others.
Performing a thorough vulnerability assessment on patch releases.
IDS (Intrusion Detection Systems), IPS (Intrusion Prevention Systems), honeypots, and firewalls will all be tested by an ethical hacker to see if they can get past them.
Sniffing networks, bypassing and cracking wireless encryption, and taking control of web servers and web applications are some of the other ways used by ethical hackers.
An ethical hacker seeks to imitate the actions of a black hat hacker by evaluating a corporation's defense measures and social-engineering elements. His job is to make sure that the corporation is in good shape if it isn't already.
Ethical Hacker Skill Sets
A person who pursues an ethical hacking job should be skilled in management, networking, and operating systems, also possess good soft skills, as they're going to got to explain security issues to the remainder of the firm. Apart from these broad skillsets, an ethical hacker should be well-versed within the following:
Sniffing Network Traffic
Plan and execute a spread of Network Assaults.
Buffer overflow flaws should be exploited.
Injection of SQL
Cracking and guessing passwords
Hijacking and spoofing sessions
Spoofing of the DNS
Apart from that, an ethical hacker must be an ingenious thinker because black hat hackers are continuously devising new ways to take advantage of a system, and it's the role of an ethical hacker to forecast and stop such breaches.
Salary of Ethical Hackers Globally
According to Payscale, Certified Ethical Hackers earn an average of $80,074 a year. According to EC-Council senior director Steven Graham, the typical starting wage for a certified ethical hacker is $95,000. In the early years of work, Eric Geier, the founder of NoWiresSecurity, forecasts a more conservative $50,000 to $100,000 per year, depending on your employer, experience, and education. Those with a few years of experience, particularly those who work as independent consultants, can earn up to $120,000 per year.
Qualifications Required for Ethical Hacking Aspirants
The significance of education and experience cannot be overseen. A good background in computer science or a bachelor's degree in the subject is particularly beneficial. Working in Network Support, Network Engineering, or any other position connected to Information Security can provide valuable early professional experience.
Certifications for Ethical Hackers
Professional qualifications are very important in the ethical hacker job market. Many organizations want the EC-Certified Council's Ethical Hacker (C|EH) accreditation when employing Ethical Hackers; the CompTIA Security+ Certification is generally the first one cybersecurity workers achieve. Other well-known cybersecurity credentials include:
Professional in Information Systems Security Certification (CISSP)
SANS/GIAC Certification Certified Information Security Manager (CISM) Certified Information Systems Auditor (CISA).
Companies Hiring Ethical Hackers
An Ethical Hacker can work for any organization having an internet presence or anything related to the internet. Private enterprises ranging from logistic services to Data Warehousing Corporations are among them, as are college institutions like MIT. Certified Ethical Hackers can also work for the military and top-secret intelligence-gathering agencies such as the CIA, Mossad, and the National Security Agency (NSA).
Skills Demanded from Ethical Hackers
A good Ethical Hacker should be well-versed in a variety of Computer Technologies. They usually specialize in a particular field of Ethical Hacking, becoming Subject Matter Experts (SME).
Every Ethical Hacker should have the following skills:
Scripting Language expertise.
Knowledge of Operating Systems.
It's critical to have a solid understanding of Networking.
It is necessary to have a thorough understanding of Information Security principles.
Join FITA Academy's Ethical Hacking Classes in Tambaram to gain a comprehensive knowledge of the Ethical Hacking field and to learn real-time Ethical Hacking practices from the best Ethical Hacking experts in the Industry.