Course Highlights & Why Ethical Hacking Course in Velachery at FITA Academy?
Introduction to Hacking, Ethical Hacking, the difference between both, its learning scope, and five phases of Ethical Hacking.
Learning types of footprinting, footprinting tools, and countermeasures.
Comprehending Enumeration and Enumeration Countermeasures.
Knowledge of Network Scanning technique, Network Scanning Countermeasures.
Getting familiarised with System Hacking methodology, Steganography, Steganalysis Attacks, and Covering Tracks.
Hands-on practices on Installation of VM's in Windows and MAC and configuring VMs and Installing OS.
Working on Kali Linux Installation and Kali Linux and Password Hacking for Zip Files and PDF files.
Introduction to Metasploit, Working with Metasploit and learning Windows Hacking and Advanced Techniques.
Comprehending Hacking Web Applications, Different types of Web Application attacks, and Hacking Methodology and Countermeasures.
Apprehending SQL Injection attacks and Injection Detection tools.
Upcoming Batches
| | | | |
| --- | --- | --- | --- |
| 05-10-2023 | Weekdays | Thursday (Monday - Friday) | |
| 07-10-2023 | Weekend | Saturday (Saturday - Sunday) | |
| 09-10-2023 | Weekdays | Monday (Monday - Friday) | |
| 14-10-2023 | Weekend | Saturday (Saturday - Sunday) | |

Classroom Training
Get trained by Industry Experts via Classroom Training at any of the FITA Academy branches near you
Why Wait? Jump Start your Career by taking the Ethical Hacking Course in Velachery!
Instructor-Led Live Online Training
Take-up Instructor-led Live Online Training. Get the Recorded Videos of each session.
Travelling is a Constraint? Jump Start your Career by taking the Ethical Hacking Online Training!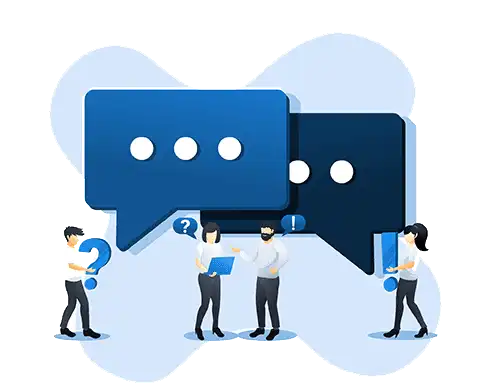 Have Queries? Talk to our Career Counselor
for more Guidance on picking the right Career for you!
Trainer Profile
The Ethical Hacking trainers of FITA Academy are industry professionals having a maximum work experience of 10 years.
They have a vast knowledge of the Ethical Hacking field and will pass on the same to students through their distinct training.
They provide career-oriented training to students to enhance their competence and knowledge of the Ethical Hacking field.
They provide both career and placement guidance support.
Ethical Hacking trainers have individually completed training for more than 25 batches of students.
Features
Real-Time Experts as Trainers
At FITA Academy, You will Learn from the Experts from industry who are Passionate in sharing their Knowledge with Learners. Get Personally Mentored by the Experts.
LIVE Project
Get an Opportunity to work in Real-time Projects that will give you a Deep Experience. Showcase your Project Experience & Increase your chance of getting Hired!
Certification
Get Certified by FITA Academy. Also, get Equipped to Clear Global Certifications. 72% FITA Academy Students appear for Global Certifications and 100% of them Clear it.
Affordable Fees
At FITA Academy, Course Fee is not only Affordable, but you have the option to pay it in Installments. Quality Training at an Affordable Price is our Motto.
Flexibility
At FITA Academy, you get Ultimate Flexibility. Classroom or Online Training? Early morning or Late evenings? Weekdays or Weekends? Regular Pace or Fast Track? - Pick whatever suits you the Best.
Placement Support
Tie-up & MOU with more than 1500+ Small & Medium Companies to Support you with Opportunities to Kick-Start & Step-up your Career.
Ethical Hacking Certification Training in Velachery
About Ethical Hacking Certification Training in Velachery at FITA Academy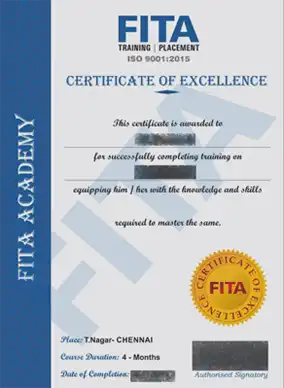 Ethical Hacking Certification Training in Velachery
FITA Academy's Ethical Hacking Certification course can be attended by anyone who is aspiring to become a professional Ethical Hacker. But it also can be attended by professionals such as Technical Support Engineers, System Engineers, Network Support Engineers, Senior System Engineers, and IT Operation Managers for whom the Ethical Hacking Course will be beneficial. Our Ethical Hacking Course will provide first-hand knowledge of important topics like Footprinting, Enumeration, Network Hacking, Malicious Attacks, Denial of Service, Wireless Network Hacking, and Mobile Platform Hacking. There are no prerequisites to attending this course. It is open for anyone who wants to build their career in the Ethical Hacking field. The major reason you should enroll in this certification apart from having a passion for it is the pay scale provided for the Ethical Hacking professionals. It is above average at $97,622 for an average professional. Some of the skills you will be obtaining during this certification are mastering networks and preventing customers from hackers, gaining access to secure systems to detect vulnerabilities and flaws, learning policy creation and detection of viruses and intruders, gaining knowledge on concepts like SQL injection, and much more. You can learn and master everything about the Ethical Hacking field at FITA Academy through our course Ethical Hacking Training in Velachery and learn at your convenience through our flexible training options.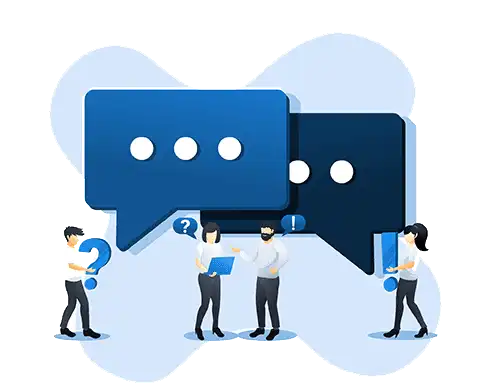 Have Queries? Talk to our Career Counselor
for more Guidance on picking the right Career for you!
Job Opportunities After Completing Ethical Hacking Course in Velachery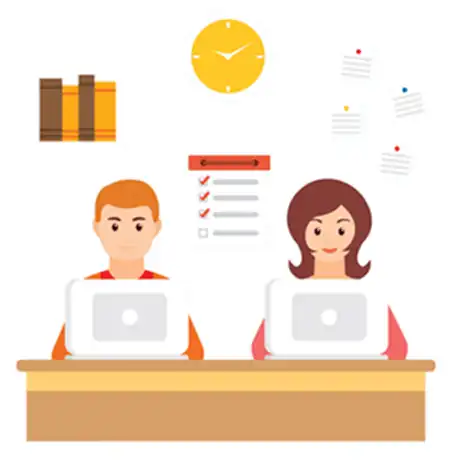 Ethical Hacking is an interdisciplinary field of hacking where the main aim of Ethical Hacking is to protect computer systems from malicious attacks. The difference between Hacking and Ethical Hacking is, Hacking is done to steal information from the system whether it is data or files, or anything confidential to the particular business while on the other hand, Ethical Hacking is legally hacking the system to find any security issues in the system so that Ethical Hackers can tighten the security system and protect the system from the malicious cyber attackers. Ethical Hackers are nothing but the professionals who help business people and organizations tighten the security system of their computers. Sometimes these hackers are also called White hat hackers as they follow the ethics of the computer norms. On the contrary, there are black hat hackers who don't obey the ethics of the computer norms and illegally handle the computer systems, and hence they are called Black Hat Hackers. Companies majorly prefer and hire Ethical Hackers as they act as the Knight in the Shining Armour in defending the security of their computer systems.
Pursuing the role of an Ethical Hacker is very advantageous for aspirants in this digital age because cyber thefts are happening regularly. As per Gartner's report, the information security market is expected to reach $170.4 billion by 2022 and the majority of the industry leaders believe that cybersecurity risks are growing. Therefore there is a growing demand for Ethical Hackers around the world and particularly in industries like government organizations, IT sectors, law enforcement, National Intelligence, Financial Institutions, etc. Some of the professions that can be acquired after completing the Ethical Hacking Certification are Information Security Analyst, Certified Ethical Hacker, Ethical Hacker, Penetration Tester, Intrusion Analyst, Data Security Analyst, Network Security Engineer, Security Auditor, Cyber Security Analyst, and Information Security officer. Let's discuss the salaries of the Ethical Hackers in India. An entry-level professional earns around Rs. 4,93,813 per annum. Mid-level professionals earn around Rs. 7,50,000 per annum. While experienced professionals earn around Rs. 1,00,000 per annum. Join Ethical Hacking Course in Velachery to understand the ethical hacking practices followed in the IT field and also to gain an extensive knowledge of the Ethical Hacking field.
Student Testimonials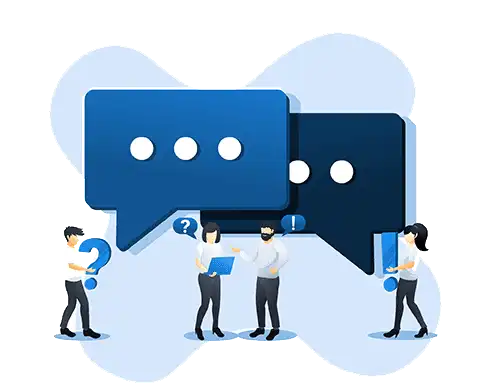 Have Queries? Talk to our Career Counselor
for more Guidance on picking the right Career for you!
Additional Information
Ethical Hacking is becoming popular in today's digital age as more and more computer systems are becoming prone to cyber thefts and cybercrimes. Therefore some form of protection is needed for the systems to defend against the crimes committed. Contrary to Hacking, Ethical Hacking was introduced back in the 1990s and its practice is still applied and continued till now to safeguard the computer system's security information and its defending system. White hat hacker is the one who defends the security system of the organizations as we saw above. Sometimes they are also called CyberSecurity Specialists.
Let us discuss the roles and responsibilities of an Ethical Hacker or White Hat Hacker:
A White hat hacker is responsible for meeting with Network Owners to discuss the Security System.
They conduct complete research of the company system to understand the possible penetration site and Network Structure.
An Ethical Hacker is responsible for developing scripts suitable for testing the vulnerabilities of the networking system.
They are also responsible for conducting various penetration tests on the network of the organization.
They identify and record breaches and security flaws.
They find the areas requiring high-level security.
They review the security network to find any possible issues.
They are responsible for creating suggestions for necessary security upgrades.
They develop Penetration test reports to present to the client.
The Ethical Hacker performs various penetration tests after the implementation of a new security.
Eligibility Criteria for Ethical Hackers
To join as an Ethical Hacker in any reputable firm, candidates must possess a Bachelor's degree in Computer Science or Information Technology or else candidates must possess a PG Diploma in Software Development – Specialisation in Cyber Security. Further, if you do a certification from a reputed institute like FITA Academy, it can also help you to take up Ethical Hacking jobs in any one of the eminent firms.
Moreover, an aspirant wishing to become an Ethical Hacker must also possess the following skills: Knowledge of Linux Servers, Microsoft, Virtualization, Cisco Network Switches, Citrix, and Microsoft Exchange. Additional knowledge of the latest penetration software and tools is also necessary to stay ahead of your competitors.
Ethical Hacking: Skills Required
The White Hat Hacker must be proficient in Networking Databases, System Handling, and Operating Systems. Apart from these skills, soft skills are required to communicate to clients in regards to their security problems and suggest the most efficient upgrades. Additionally, an Ethical Hacker must possess knowledge of
Network Traffic Sniffing
SQL Injection
Orchestrate Various Network Attacks
DNS Spoofing
Exploiting Buffer Overflow Vulnerabilities
Password Guessing and Tracking
Session Hijacking and Spoofing
Future Scope of Ethical Hacking
The future scope for the Ethical Hacking profession is bright as the need for Ethical Hackers is in high demand. In fact, the skills gap is more prevalent in the CyberSecurity field. Youngsters and aspirants can take advantage of this fact and enroll in the Ethical Hacking Course and move up in their career. Explore more about the advantages of learning about the Ethical Hacking field and being an Ethical Hacker in the current age through our Ethical Hacking Course in Velachery at FITA Academy.