Course Highlights and Why Ethical Hacking Course in Anna Nagar at FITA Academy?

Introduction to Hacking, Ethical Hacking, the differences between hacking and ethical hacking, the learning scope of ethical hacking, and the five phases of ethical hacking.

Introduction to types of footprinting, footprinting tools, and countermeasures.

Learning Enumeration techniques and Enumeration Countermeasures.

Understanding Network Scanning technique and Network Scanning Countermeasures.

Comprehending System Hacking Methodology, Steganography, Steganalysis Attacks, and Covering Tracks.

Learning to install VM's in Windows and MAC and Configure VMs and Installing OS.

Setting up Kali Linux, Working with Kali Linux, Password Hacking for Zip files and PDF files.

Insights on Metasploit, working with Metasploit, Windows hacking, and advanced techniques.

Introduction to Sniffing, Packet Sniffing techniques, and how to defend against sniffing.

Knowledge of Social Engineering, Phishing emails, Types of Social Engineering attacks, Advanced techniques and countermeasures.
Upcoming Batches
04-12-2023
Weekdays
Monday (Monday - Friday)
07-12-2023
Weekdays
Thursday (Monday - Friday)
09-12-2023
Weekend
Saturday (Saturday - Sunday)
16-12-2023
Weekend
Saturday (Saturday - Sunday)

Classroom Training
Get trained by Industry Experts via Classroom Training at any of the FITA Academy branches near you
Why Wait? Jump Start your Career by taking the Ethical Hacking Course in Anna Nagar!
Instructor-Led Live Online Training
Take-up Instructor-led Live Online Training. Get the Recorded Videos of each session.
Travelling is a Constraint? Jump Start your Career by taking the Ethical Hacking Online Course!
Trainer Profile
FITA Academy's Ethical Hacking trainers are industry professionals having a maximum work experience of 10+ years.
They have profound knowledge of the field and provide training according to industry standards.
The Ethical Hacking tutors majorly concentrate on providing career-oriented training to help students get placed in top companies.
Knowledge induction and skill development programs will be conducted for students to enhance their competency.
The tutors will also provide career guidance, placement guidance, etc to support students in their career development.
Learn at FITA Academy & Get Your
Dream IT Job in 60 Days
like these Successful Students!

Features of Ethical Hacking Course in Anna Nagar at FITA Academy
Real-Time Experts as Trainers
At FITA Academy, You will Learn from the Experts from industry who are Passionate in sharing their Knowledge with Learners. Get Personally Mentored by the Experts.
LIVE Project
Get an Opportunity to work in Real-time Projects that will give you a Deep Experience. Showcase your Project Experience & Increase your chance of getting Hired!
Certification
Get Certified by FITA Academy. Also, get Equipped to Clear Global Certifications. 72% FITA Academy Students appear for Global Certifications and 100% of them Clear it.
Affordable Fees
At FITA Academy, Course Fee is not only Affordable, but you have the option to pay it in Installments. Quality Training at an Affordable Price is our Motto.
Flexibility
At FITA Academy, you get Ultimate Flexibility. Classroom or Online Training? Early morning or Late evenings? Weekdays or Weekends? Regular Pace or Fast Track? - Pick whatever suits you the Best.
Placement Support
Tie-up & MOU with more than 1500+ Small & Medium Companies to Support you with Opportunities to Kick-Start & Step-up your Career.
Why Learn Ethical Hacking Course in Anna Nagar at FITA Academy?
Live Capstone Projects
Real time Industry Experts as Trainers
Placement Support till you get your Dream Job offer!
Free Interview Clearing Workshops
Free Resume Preparation & Aptitude Workshops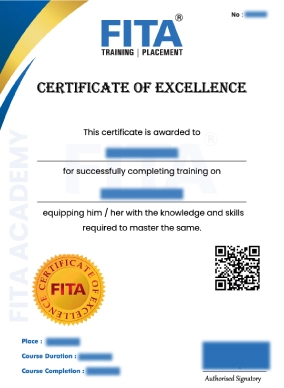 Ethical Hacking Certification Training in Anna Nagar
FITA Academy's Ethical Hacking Certification can be taken by anyone passionate about becoming Ethical Hackers. Moreover, the Certification course can be particularly taken by students aspiring to become Technical Support Engineers, System Engineers, Network Support Engineers, Senior System Engineers, and IT Operation Managers. To talk about the pre-requisites, there is no such thing demanded from the students to learn the Ethical Hacking Certification course. The major reason to join this certification course is the pay scale provided for the Ethical Hackers is about $97,622. The recent developments in this field suggest that the information security analyst jobs are increasing quickly and thus it is another major reason to enroll in the Ethical Hacking Certification courses at FITA Academy. The major skills that can be learned during the Ethical Hacking Certification Course are mastering networks and preventing customers from hackers, learning to gain access to secure systems and detect vulnerabilities and flaws, learning policy creation and detection of virus and intruder, etc. FITA Academy is the best institute to learn the Ethical Hacking Classes in Anna Nagar as we provide quality training to students along with our distinguishable placement support.
Have Queries? Talk to our Career Counselor for more Guidance on picking the
right Career for you!
Placement Session & Job Opportunities after completing Ethical Hacking Course in Anna Nagar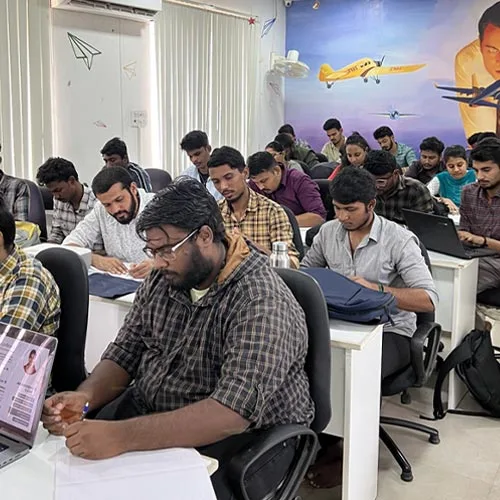 Ethical Hacking is the profession of legally dealing with computer systems and other major electronic devices such as smartphones, tablets, laptops, etc in order to make them secure and strong against outside potential cyber threats. The person who carries out this task is called Ethical Hacker who is also responsible for always maintaining their client systems' robust and secure so their data are safe and sound within their organization. These Hackers' daily job is to defend their clients' systems from potential hackers and make sure their security system is always on the safer side than falling prey to the hands of the black hat hackers. To build a strong defense system in their clients' systems, ethical hackers must possess an outstanding knowledge of Computer tools, Programming, and Networking. While defending their clients' systems, an Ethical hackers must maintain transparency in all their tasks. From legally hacking their systems to finding the bugs to making the changes to strengthening their security, all reports must be documented and submitted in a written form maintaining complete transparency.
Additionally, it is necessary for them to stay updated with the current trends, thus they have to keep learning about the latest developments and advancements in the Computer, Programming, and Networking field. Some of the prominent fields that are actively recruiting Ethical Hackers are, Government Organizations, IT Security Firms, Financial Institutes, and Telecommunication companies. Some of the roles provided to the Certified Ethical Hacking Students are, Information Security Analyst, Certified Ethical Hacker, Ethical Hacker, Penetration Tester, and Intrusion Analyst. Let us discuss the salaries of the Ethical Hacking professionals in India. An entry-level professional earns around Rs. 4,87,220 per annum. A mid-level professional earns around Rs. 4,93,813 per annum. Experienced professionals earn around Rs. 7,50,000 per annum. Join FITA Academy's Ethical Hacking Training in Anna Nagar to understand the role of an Ethical Hacker extensively and the benefits of choosing the Ethical Hacker Role in today's world.
Success Story of Ethical Hacking Course in Anna Nagar
I attended the Ethical Hacking Course in Anna Nagar at FITA Academy. Attending the course was informative and engaging. It was worth attending the training program because you can learn about the field comprehensively and broadly. My trainer was very knowledgeable and taught the ethical hacking concepts in a neat and precise manner. The technical classes were also equally good and each complex topic was taught with precise hands-on practice. Thanks to my trainer for all the efforts that she put in to teach us extensively.
I am glad that I enrolled in the Ethical Hacking Training in Anna Nagar at FITA Academy. It was a unique training program that followed a distinct approach in teaching the students the ethical hacking concepts. The Concepts were well taken in an understandable manner and it was a great training session to attend. I recommend FITA Academy for all the students especially freshers who want to learn the Ethical Hacking field in a broad and comprehensive way. Nonetheless, the training program can be attended by anyone who is interested to learn about the Ethical Hacking field.
Enrolling in the Ethical Hacking Course in Anna Nagar at FITA Academy has helped me in terms of understanding broadly about the Ethical Hacking field. The training was completed as per the stipulated date. My trainer was professional in her teaching and was very knowledgeable. In fact, she often conducted QA sessions for us and kept the classes very interactive. She often shared all the extra information regarding the Ethical Hacking field and also guided us very well when it comes to our career. Thanks to my trainer for her training and guidance that helped us to explore the Ethical Hacking field well.
First of all, I would like to thank FITA Academy for conducting the Ethical Hacking Classes in Anna Nagar. It was very convenient for me to attend because it saved my time in finding the best institute for learning the Ethical Hacking course. My trainer taught the ethical hacking topics in a neat and understandable manner. I enjoyed learning the course completely. The technical sessions were also profoundly taught. It is a definite must-attend training program for freshers for learning the Ethical Hacking Course broadly.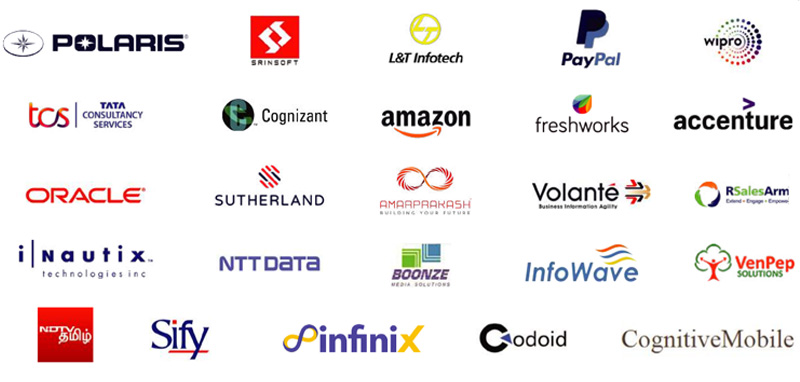 Frequently Asked Question (FAQ) about Ethical Hacking Course in Anna Nagar
Additional Information of Ethical Hacking Course in Anna Nagar
What is Ethical Hacking?
Ethical Hacking is legally hacking a computer system in order to find any errors or gaps in its security system. Nowadays it doesn't stop at performing legal hacking just for computer systems but extends to Smartphones, Tablets, Laptops, etc. Therefore ethical hacking is done to prevent the systems from getting subjected to any cybercrime.
Skills Required to Become an Ethical Hacker
Excellence in Computer Networking.
Skill in Cryptography.
Imperative to have a bachelor's degree in Engineering or Bachelor's degree in Computer Science or Networking.
Creativity and Resourcefulness.
Analytical and Logical Thinking.
Keen observational skills and ability to work on fine details.
Passion to update oneself with the latest developments and technologies in the Ethical Hacking field.
Passion for taking the challenge.
Astounding Problem-Solving skills.
Excellence in the art of Footprinting, Inspection, Testing and Social Engineering.
FITA Academy conducts the best Ethical Hacking Classes in Anna Nagar for students by hiring only the best-experienced industry professionals as trainers.
Types of Ethical Hacking
Web Application Hacking -Web Application hacking is the process of hacking the web application over HTTP by exploiting the Software's Visual chrome browser, exploiting the URI and Colluding with the HTTP aspects not stored in the URI.
System Hacking – System Hacking is the hacking of computer systems over a network. Password busting, Privilege Escalation, Malicious Software Construction and Packet Sniffing are the defensive measures experts use to defend these threats.
Web Server Hacking – Web Server Hacking is the Hacking of the Web Server to prevent the hackers from using the server to steal the customers' information.
Hacking Wireless Networks – To stop the wireless networks from getting hacked, ethical hackers make use of a mechanism called Network Snorting.
Social Engineering – Social Engineering is contriving the masses so that they unconsciously leak personal information.
Types of Hackers
White Hat Hackers – White hat hackers are the ones who legally break into a computer system to tighten its security system. They are called white hat hackers because they follow the ethical practices of the computer field.
Black Hat Hackers – Black hat hackers are the ones who illegally break into a computer system with the main motive to steal data or information.
Grey Hat Hackers – Grey hat hackers are the ones who fall between white-hat hackers and black hat hackers. They sometimes violate the ethical practices of the computer norms but don't have a malicious intent like a black hat hacker.
Join FITA Academy's Ethical Hacking Training in Anna Nagar to explore more about the Ethical Hacking field and also about the advantages of choosing ethical hacking as a career.