Course Highlights and Why ETL Testing Course in Bangalore at FITA Academy
Learning the Data Warehouse Concepts such as Data Warehouse definition, need for Data Warehouse, Managing the Data Warehouse, etc.
Understanding the Online Transaction Processing (OLTP) and Online Analytical Processing (OLAP) in ETL Testing.
Comprehending the Data Warehouse Architecture, Data Marts, Operational Data Store, Dimensional Modelling, Difference between Relation and Dimensional Modelling.
Apprehending Fact Table, Dimension Table, Normalization, and Denormalization.
Learning ETL Testing, ETL Architecture, its importance, and how it is different from Application Testing.
Knowledge on how to incorporate Software Development Life Cycle and Software Testing Life Cycle in ETL Projects.
Insights on how to find Incompatible, Duplicate, and loss of Data during the ETL Testing process.
Information on the types of ETL Testing such as Data Completeness, Data Transformation, Data Quality, Performance and Scalability, Integration Testing and User- Acceptance Testing, etc.
Working with Targets such as Relational Targets and Flat File Targets.
Knowing how to Utilize the Workflow Manager to create Reusable Tasks, Workflows, Worklets, and sessions.
Upcoming Batches
| | | | |
| --- | --- | --- | --- |
| 23-09-2023 | Weekend | Saturday (Saturday - Sunday) | |
| 25-09-2023 | Weekdays | Monday (Monday - Friday) | |
| 28-09-2023 | Weekdays | Thursday (Monday - Friday) | |
| 30-09-2023 | Weekend | Saturday (Saturday - Sunday) | |

Classroom Training
Get trained by Industry Experts via Classroom Training at any of the FITA Academy branches near you
Why Wait? Jump Start your Career by taking the ETL Testing Course in Bangalore!
Instructor-Led Live Online Training
Take-up Instructor-led Live Online Training. Get the Recorded Videos of each session.
Travelling is a Constraint? Jump Start your Career by taking the ETL Testing Course Online!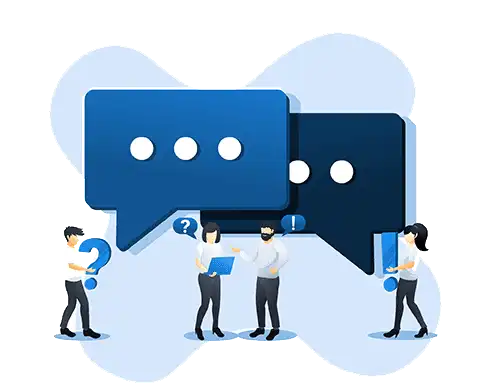 Have Queries? Talk to our Career Counselor
for more Guidance on picking the right Career for you! .
Trainer Profile
FITA Academy's ETL Trainers are industry experts having a maximum experience of 10 years in the field.
They help students to gain industry knowledge through their training.
They also enhance students' competency to help them face their interviews with confidence and spirit.
The ETL Training experts are from prominent software companies with extensive hands-on experience.
They also provide hands-on training for students to enrich their technical knowledge.
Features
Real-Time Experts as Trainers
At FITA Academy, You will Learn from the Experts from industry who are Passionate in sharing their Knowledge with Learners. Get Personally Mentored by the Experts.
LIVE Project
Get an Opportunity to work in Real-time Projects that will give you a Deep Experience. Showcase your Project Experience & Increase your chance of getting Hired!
Certification
Get Certified by FITA Academy. Also, get Equipped to Clear Global Certifications. 72% FITA Academy Students appear for Global Certifications and 100% of them Clear it.
Affordable Fees
At FITA Academy, Course Fee is not only Affordable, but you have the option to pay it in Installments. Quality Training at an Affordable Price is our Motto.
Flexibility
At FITA Academy, you get Ultimate Flexibility. Classroom or Online Training? Early morning or Late evenings? Weekdays or Weekends? Regular Pace or Fast Track? - Pick whatever suits you the Best.
Placement Support
Tie-up & MOU with more than 1500+ Small & Medium Companies to Support you with Opportunities to Kick-Start & Step-up your Career.
ETL Testing Certification Training in Bangalore
About ETL Testing Certification Training in Bangalore at FITA Academy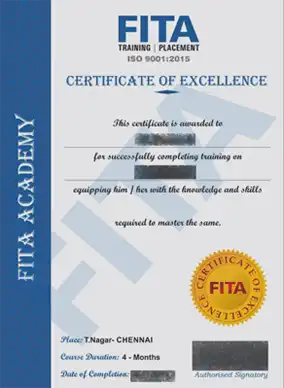 ETL Testing Certification Training in Bangalore
FITA Academy's ETL Certification can be taken by aspirants who are aiming to become BI/ETL Developers, ETL Testing Engineers, IT Professionals, Database Professionals, Mainframe professionals, and SQL Developers. The major benefit of learning this ETL Testing Course is there is a massive demand for ETL Testing Professionals in the IT industry and their salary on average is Rs. 9,500,205 per annum. Students who are wishing to learn this testing process should have basic knowledge of the following concepts: SQL, ETL Fundamentals, Data Warehouse concepts, and Query Language. Some of the Course objectives covered in the ETL Certification Course are, Fundamentals of Data Integration and Data Warehousing, ETL scenarios, Performance Tuning, Design Principles, Dimensional Modeling, ETL vs ELT, Database Testing, and Deflection Management. At the end of the training, students will also be proficient in ETL and Data Integration Concepts, Load Dimension Tables, Connection and Network Errors, Workflow, and Sessions for recovery. FITA Academy is the best education platform for learning the ETL Testing Course in Bangalore as we help students to achieve their career goals in a smart and intelligent way.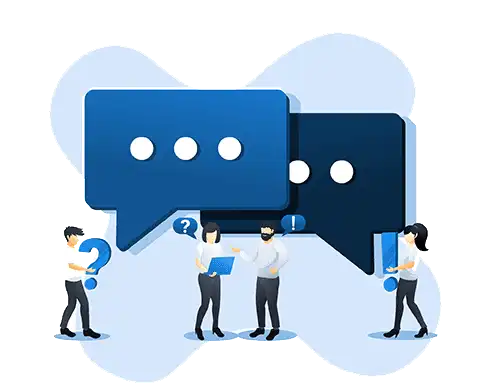 Have Queries? Talk to our Career Counselor
for more Guidance on picking the right Career for you!
Job Opportunities After Completing ETL Testing Course in Bangalore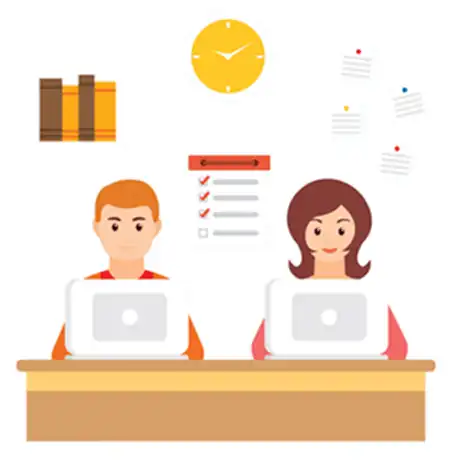 ETL stands for Extract, Transform, and Loading which is a process of transforming data from a source to the destination without changing its original context and significance. ETL Testing is the testing of the Data whether the correct information has been transformed from the source to the destination without any bugs/errors in the Data transferred. The work of the ETL Deveoperls is significant as they have to deal with a mass amount of Data. Their work starts from designing the Data Warehouse to efficiently communicating the issues raised in the Data to their team. Each day, every business generates huge volumes of Data by interacting with their customers, generating invoices, financial statements, and selling their products/services. These Data are very useful in extracting actionable insights for coming up with new solutions and products/services to help customers meet their needs. ETL is a three-fold process for storing the Data or Information in a secure manner.
Extraction is the process of grouping the data in a safe environment like Cloud, CRM, and External Systems. Transformation is about transforming the data into meaningful information. But the Raw Data has to be transformed and be compatible with the already given information in the Data Warehouse and it has to go through various stages. Once the transformation of Data is complete, Loading takes place. Loading is the process of saving the transformed data into a Database/Data Warehouse. This three process constitutes the ETL mechanism. To perform and test this process, an ETL Testing professional is needed and they are responsible for the following tasks that need to be done.
ETL developers are the ones who determine the Data and Storage needs of the company. They are given the access to have a bird's eye view of the Data situation to choose the best option.
After finding out the needs, ETL developers are given the task of building a Data Warehouse tailored to the Business needs.
Once they have completed building Data Warehouse, they need to build Data pipelines to make the information reach the users. These pipelines are the ones that connect the data between the systems and transfer from one format to another.
Once building the Data Pipelines are completed, ETL Developers extract the Data from the resources and transfer them into a new system.
Now, the ETL Developers have to ensure the stability of the Data Warehouse through testing.
Finally, ETL Developers rectify all the issues/bugs present in the transformed data.
The job profiles associated with the ETL Testing tool are,
Quality Assurance Tester
Functional Tester
Systems Tester
Testing Engineer
Software Tester
Senior Quality Assurance Tester
ETL Developer
Test Analyst
Talking about the salaries of the ETL professionals in India, entry-level professionals earn up to Rs. 900,000 per annum while Experienced professionals earn up to Rs. 1,500,000 per year. Join FITA Academy's ETL Testing Training in Bangalore to learn about the ETL Testing process broadly and extensively.
Student Testimonials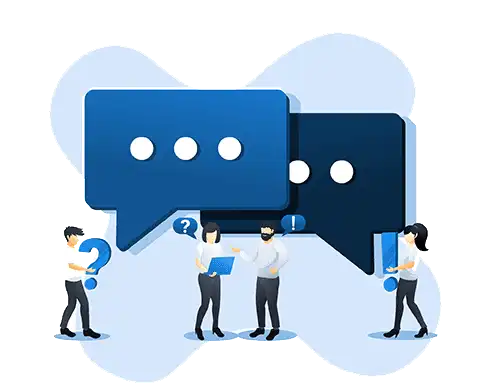 Have Queries? Talk to our Career Counselor
for more Guidance on picking the right Career for you!
Additional Information
ETL is an abbreviation for Extract, Transform and Load and it is a process of transforming data from a source to the destination. The main purpose of ETL Testing is to check or ensure the data that is passed, has not carried any bugs/or has been prone to any kind of errors(manual or system). Now let's discuss the ETL process in a more broadway.
Extraction – Extraction is nothing but extracting Data from a Source system. Every business generates a large amount of data in many ways. These data have to be processed and saved for developing new solutions to the already existing problems and also for future ones. Therefore processing the data is very important for extracting useful information from the Raw Data.
Transformation – Transformation is about giving a structure to the Raw Data. While transforming the Data, Data has to go through the following steps to be completely transformed as processed meaningful information.
Data-Cleansing: Removing inconsistencies and missing values.
Data-Standardization: Grouping Datasets into a required format.
Data- Deduplication: Excluding irrelevant Data.
Data- Verification: Removing Data that can't be used and marking aberrations.
Data-Sorting: Organizing Data by type.
Loading – This is the final phase in the ETL process. The transformed Data that is processed in the transformation phase will be loaded into the Database or Data Warehouse in the Loading phase.
At FITA Academy we provide extensive training for the ETL Testing Course in Bangalore to make students become proficient in working with the ETL Testing tool.
Why an ETL expert is needed?
Every business now deals with a large volume of Data. Particularly digitized businesses process a large amount of data to extract actionable insights from them. So to process these Data and test them, ETL Testing professionals are needed. Let's see some more important reasons why ETL professionals are needed for businesses dealing with Data.
Businesses generate more varied and unstructured data.
Businesses today thrive on Data-driven results for insightful representation.
Most digitized businesses depend on Business Intelligence Development and Machine Learning.
The Data Processing System is outdated.
With ETL Testing professionals, current data methods can be improved.
ETL Testing Process
The ETL testing process consists of the following processes.
Business Requirements – The first step involved in the Testing process is identifying the Business Requirements. It also includes identifying the Business scope, expected outcome, data model, and relevant business needs.
Data -Sources – The second step is checking the data sources and locations.
Test Scripts – Each ETL Test Scripts should be able to duplicate one or more ETL Mappings and compare them against real output.
Extract Data and Run Tests – This step is about performing tests on extracted data, fixing issues before moving on with the transformation process.
Transforming Data – When transforming data, target data types and values should match the required mappings and business rules.
Loading Data into Database/ Data Warehouse – This is the final phase of the Testing process. In this stage, all the transformed data will be loaded into a new database/data warehouse.
ETL Testing Report – The ETL Testing Report is a summary of the processes that happened from the initial stage to the final stage and also the final testing report of which problems were encountered and what was done for that.
Responsibilities of an ETL Tester
Developing ETL Test-scripts – Writing SQL queries that can simulate important parts of the ETL process.
Validating Source System Tables – Expertly extracting Data from the sources, and how they contribute to the final data in the Data Warehouse.
Performing Transformation Logic – Properly performing the transformation and run and design transformation scripts.
Loading Data – Loading Data into Data Warehouses to enable Testing.
ETL Tool Testing – Performing checking and troubleshooting the underlying ETL Testing system.
Testing End-User Reports and Dashboards – Testing the end-user reports to assure that the Data Scientists have an accurate view of the Data they are seeing.
Enroll in FITA Academy's ETL Testing Training in Bangalore to become proficient in the ETL Testing basics and fundamentals and also to gain efficient knowledge in the Data Testing process.