Course Highlights and Why Ionic Training in Bangalore at FITA Academy
Learning the definition of Ionic Framework, its uses, features, and advantages.
Understanding AngularJS Components, AngularJS Directives, AngularJS Services, AngularJs Resources since Ionic is powered by Angular.
Comprehending Mobile Hybrid Architecture, Software Setup, Node.Js, Sublime Text, Ionic Project Structure, Scaffolding, etc.
Apprehending Ionic CSS Components and Navigation including Ionic Grid System, Buttons, Lists, Cards, Form Elements, etc.
Understanding Ionic and SCSS including Ionic CLI task, Ionic SCSS, Variables and Mixins, The SCSS Workflow, Building a Swatch, etc.
Getting familiarised with Ionic Directives and Services, Ionic Platform Services, The ON Method, Headers and Footers, and such.
Hands-on practices for building a sample application, setting up the server, Refactoring the template, Refactoring the Menu, Refactoring the Module Name, etc.
Getting acquainted with the architecture of the app, the server architecture, the server-side API documentation, the client architecture, development flow.
Insights on Ionic Loading factory, the Local Storage Factory, the Authentication Factory, the Rest API Factory, Application Controller, Browse Controller, Book Controller, Cart Controller, and Purchase Controller.
Gripping knowledge about Android Setup, iOS Setup, Android Testing, iOS Testing, Cordova Plugins, Ionic Plugins, etc.
Upcoming Batches
| | | | |
| --- | --- | --- | --- |
| 23-09-2023 | Weekend | Saturday (Saturday - Sunday) | |
| 25-09-2023 | Weekdays | Monday (Monday - Friday) | |
| 28-09-2023 | Weekdays | Thursday (Monday - Friday) | |
| 30-09-2023 | Weekend | Saturday (Saturday - Sunday) | |

Classroom Training
Get trained by Industry Experts via Classroom Training at any of the FITA Academy branches near you
Why Wait? Jump Start your Career by taking the Ionic Training in Bangalore!
Instructor-Led Live Online Training
Take-up Instructor-led Live Online Training. Get the Recorded Videos of each session.
Travelling is a Constraint? Jump Start your Career by taking the Ionic Course Online!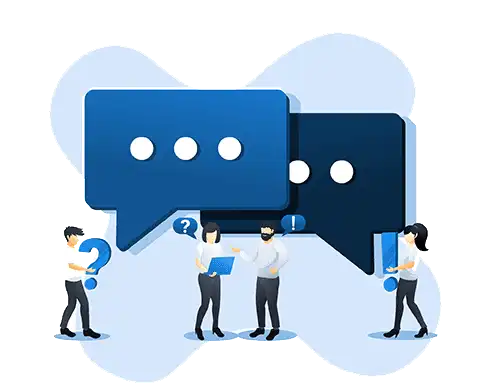 Have Queries? Talk to our Career Counselor
for more Guidance on picking the right Career for you! .
Trainer Profile
FITA Academy's Ionic trainers are industry professionals having a maximum experience of 10+ years in the field.
They are dedicated to providing the best training for students to enrich their knowledge of the technology.
Extensive Hands-on training will be given by the professionals to make them attain expertise in the technical domain.
They are academically and technically strong in their technology and have contributed much to the development of their organization.
They have vast teaching knowledge and have completed training for more than 10+ batches of students.
Features
Real-Time Experts as Trainers
At FITA Academy, You will Learn from the Experts from industry who are Passionate in sharing their Knowledge with Learners. Get Personally Mentored by the Experts.
LIVE Project
Get an Opportunity to work in Real-time Projects that will give you a Deep Experience. Showcase your Project Experience & Increase your chance of getting Hired!
Certification
Get Certified by FITA Academy. Also, get Equipped to Clear Global Certifications. 72% FITA Academy Students appear for Global Certifications and 100% of them Clear it.
Affordable Fees
At FITA Academy, Course Fee is not only Affordable, but you have the option to pay it in Installments. Quality Training at an Affordable Price is our Motto.
Flexibility
At FITA Academy, you get Ultimate Flexibility. Classroom or Online Training? Early morning or Late evenings? Weekdays or Weekends? Regular Pace or Fast Track? - Pick whatever suits you the Best.
Placement Support
Tie-up & MOU with more than 1500+ Small & Medium Companies to Support you with Opportunities to Kick-Start & Step-up your Career.
Ionic Certification Course in Bangalore
About Ionic Certification Course in Bangalore at FITA Academy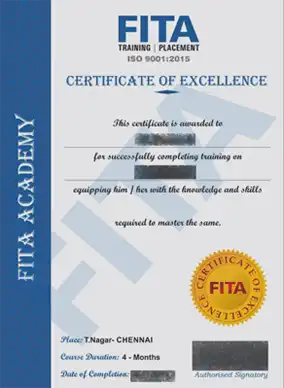 Ionic Certification Course in Bangalore
The Ionic Certification Training conducted in Bangalore by FITA Academy can be taken by aspirants interested in Hybrid Mobile Application Development as well as Cross-Platform Application Development. FITA Academy is dedicated to providing quality training for students keeping in mind their Career establishment. To achieve the same, we have hired only industry professionals who can deliver high-quality training to equip students with the best industrial knowledge. To highlight some of our Course Objectives, our training experts will be teaching Framework Fundamentals and best practices, End to End App Building Strategies, API and Backend Integration Approaches, Unit testing and Test-Driven Development, etc. Learn the Ionic Course in Bangalore to achieve proficiency in developing Hybrid Cross-Platform Applications and to become a proficient App Developer in the field.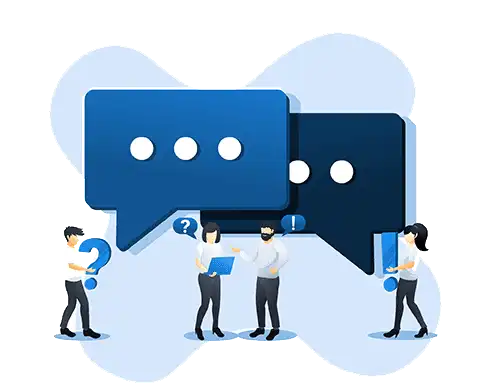 Have Queries? Talk to our Career Counselor
for more Guidance on picking the right Career for you!
Job Opportunities After Completing Ionic Training in Bangalore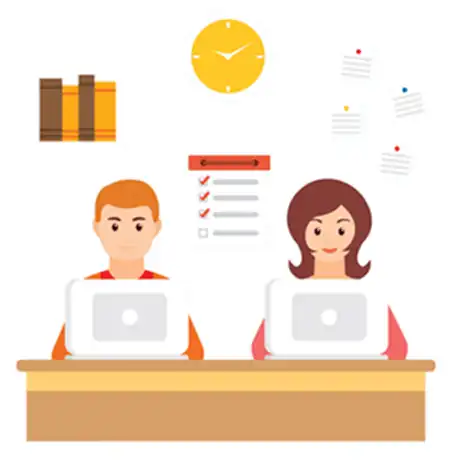 Ionic Framework is a Mobile UI Framework for developing high-performing applications for Mobile, Desktop, and Windows. The Ionic Framework is completely based on web technologies, hence the apps are built using the web programming languages like HTML5, CSS, and JavaScript. Hence, before learning Ionic Framework, a candidate has to be efficient in JavaScript mainly. The framework also performs well when integrated with other frameworks like Angular, React, and Vue.Js. The Ionic Framework also works exactly like Java, which is based on the philosophy "Write Once, Run Anywhere". The literal meaning of the phrase is using a single programming language or technology, (here it is the Web Programming languages) developers can create applications for multiple platforms like Mobile (Android and iOS), Desktop, and Windows. Therefore a single codebase is enough to run multiple apps on multiple platforms. Ionic Framework is used to develop high-efficiency applications for the latest mobile devices with efficient hardware and high-tech optimized gestures.
Ionic Framework is mainly designed to develop beautiful applications using modern UI elements for all platforms like mobile, desktop, and windows. The Framework also has ready-made components, typography, sophisticated base themes to build applications in style. Even though the framework is used to build hybrid apps, the Ionic framework doesn't completely ignore native SDK features. It also includes them to bring out the native feel in the hybrid mobile applications.
Moving on to the job roles that can be obtained after completing the certification is,
Front-end JavaScript Developer
Ionic Developer
Web Developer
UI Developer
Software Developer
Mobile Application Developer
Mobile Hybrid Ionic Developer
Finally, let's discuss the salary of the Ionic Framework Professionals. Entry-level professionals earn around Rs. 5,37,732 per annum. Mid-level professionals earn around Rs. 6,00,000 per annum while the experienced professionals earn around Rs. 9,00,000 per annum. Join the Ionic Training in Bangalore at FITA Academy to learn about Hybrid Mobile Application Development extensively and to become a qualified professional earning a high wage salary.
Student Testimonials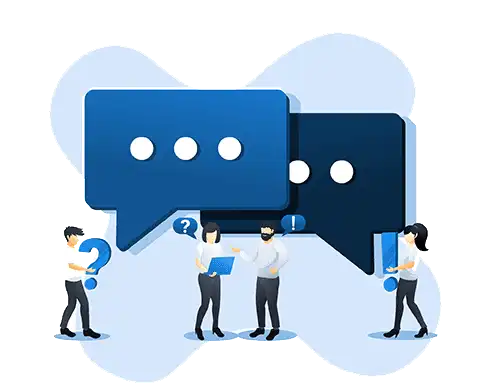 Have Queries? Talk to our Career Counselor
for more Guidance on picking the right Career for you!
Additional Information
What is Ionic Framework?
Ionic Framework is an open-source UI mobile framework meaning the framework is completely free to use. Open-source frameworks or technologies or programming languages have always been a blessing for programmers or anyone in the software field because they find it easy to learn and understand the framework without anyone's guidance and without any trouble. Since Ionic Framework is also an open-source framework, developers give their first preference to Ionic for Mobile Application Development and also for implementing in multiple platforms.
Second, Ionic Framework is Platform-independent. It means the framework is not restricted to deliver mobile applications for one platform. On the contrary, it is designed for delivering mobile applications for multiple platforms which are the Android and iOS operating systems. It also works precisely well in other platforms like Web, Windows, and Desktop. Whether any web language is used like HTML5 or JavaScript or AngularJs, the developed applications perform absolutely well on all platforms.
The most compelling reason to use Ionic Framework is, it is developed using the AngularJs framework. Since AngularJS framework is the best front-end web technology framework, the Ionic Framework which is developed using it works wonders on the client-side. The AngularJS Framework provides all the compatibilities, flexibilities, and integrations to the Ionic Framework to develop highly creative and interactive applications.
Ionic Framework works on the concept of "Write Once, Run Anywhere". The main language used to develop mobile applications with the Ionic framework is JavaScript. With this one language developers can create applications for multiple platforms and that's the highlight of the framework: with one codebase we can develop mobile applications for multiple platforms. Join FITA Academy's Ionic Training in Bangalore and get your career goals accomplished.
Some other benefits of using Ionic Framework
Wrapped by Cordova

The Ionic Framework utilizes Apache Cordova, otherwise called PhoneGap Cordova to access the particular device's hardware functionalities like camera, contacts, geolocation or GPRS, etc. This is possible due to the plugins of Cordova that make the Ionic Framework capable enough to deliver competitive yet amazing mobile applications.

Gives Native App Feel and Experience

As we have discussed above, Ionic Framework is capable of delivering mobile apps that behave exactly like Native apps. It possesses attractive native UI elements for rendering the look and feel of the apps to be the same as native apps. Whether the app is designed for the iOS operating system or Android operating system, the apps will never behave like hybrid apps, instead, they give users the experience of using a native app.

Code Reusability

The Ionic Framework possesses the code reusability factor since the framework is built using the AngularJS Framework. The AngularJs Framework has passed on the factor to the Ionic and has made it a multi-platform mobile application framework. For example, a code written to perform any functionality in any operating system or platform can be used as the same without any change for another operating system or platform.

Simple Testing Process

Particularly when mobile apps are written using Ionic Framework, Apache Cordova is used for writing the test scripts for testing the quality and performance of the applications. These test scripts are compatible with all the platforms. So, once the test cases or test scripts are written they can be used to test all the codes across all the platforms.

Easy Updation of Apps

With Ionic Framework, updating the app is easy, unlike native apps which require an entire app to be reloaded. But when the apps are written using Ionic Framework the apps just need to be refreshed and the entire app is updated. This saves a lot of time for developers and makes the framework suitable for the next application development.

Community Support

The Ionic Framework has strong community support since the Framework is open-source. It means it provides the developers access to a whole set of resources. And the Frameworks which are associated with the Ionic Framework are nothing but the AngularJs and Apache Cordova and are also open-source. So developers working with the Ionic Framework have the advantage of learning or access to the AngularJs and Cordova frameworks also.

Faster Launching
As we have discussed much the Ionic Framework, the final point we are going to discuss is launching the mobile applications sooner to market. Since Ionic Framework has many benefits like code reusability, multi-platform support, easy upgradation, easy testing process, the final product can be launched in the play store or app store sooner. Explore more about the Ionic Framework through our Ionic Course in Bangalore at FITA Academy and gain proficient knowledge about the Mobile Application Development process.