Course Highlights and Why Google Cloud Training in Bangalore at FITA Academy?

Learning about Cloud Computing, its characteristics, cloud service model (Iaas, PaaS, SaaS), cloud deployment model (Public, Private, Hybrid).

Learning Google Cloud Platform's infrastructure and overview.

Hands-on practices for creating GCP account for organizations and companies.

Understanding the Google Cloud Infrastructure Framework.

Comprehending Virtual Machines, Computing Engines, and its types.

Apprehending VM Instance Lifecycle, Machine Types, computing options such as VCPU and Memory.

Getting familiarised with Virtual Networks such as Virtual Private Cloud, and its Types and Subnets.

Exploring IP Addresses (Public and Private), Routes, Route Tables, Firewalls, Network Topology, etc.

Insights on Cloud IAM, IAM Basics, Resource Hierarchy, Cloud IAM Best Practices.

Knowledge of Google Cloud Storage, Storage Classes, Versioning and Lifecycle policies, Cloud SQL(MYSQL, POSTGRESQL, SQL SERVER) for Database, Cloud Spanner, etc.
Upcoming Batches
11-12-2023
Weekdays
Monday (Monday - Friday)
14-12-2023
Weekdays
Thursday (Monday - Friday)
16-12-2023
Weekend
Saturday (Saturday - Sunday)
23-12-2023
Weekend
Saturday (Saturday - Sunday)

Classroom Training
Get trained by Industry Experts via Classroom Training at any of the FITA Academy branches near you
Why Wait? Jump Start your Career by taking the Google Cloud Training in Bangalore
Instructor-Led Live Online Training
Take-up Instructor-led Live Online Training. Get the Recorded Videos of each session.
Travelling is a Constraint? Jump Start your Career by taking the Google Cloud Online Course!
Trainer Profile
FITA Academy's Google Cloud trainers are industry professionals having a maximum experience of 10+ years in the field.
They aim to provide holistic training for Google Cloud Technology to impart students a sound and profound knowledge of Google's Cloud Computing Services.
The training program conducted by FITA Academy's expert Cloud trainers is majorly career-oriented and industry-oriented.
Students' soft skills are greatly enhanced by the training professionals to help them meet the industry requirements.
They also assist in placement by conducting mock interviews, group discussions, providing real-time assignments and projects.
Learn at FITA Academy & Get Your
Dream IT Job in 60 Days
like these Successful Students!

Features of Google Cloud Training in Bangalore at FITA Academy
Real-Time Experts as Trainers
At FITA Academy, You will Learn from the Experts from industry who are Passionate in sharing their Knowledge with Learners. Get Personally Mentored by the Experts.
LIVE Project
Get an Opportunity to work in Real-time Projects that will give you a Deep Experience. Showcase your Project Experience & Increase your chance of getting Hired!
Certification
Get Certified by FITA Academy. Also, get Equipped to Clear Global Certifications. 72% FITA Academy Students appear for Global Certifications and 100% of them Clear it.
Affordable Fees
At FITA Academy, Course Fee is not only Affordable, but you have the option to pay it in Installments. Quality Training at an Affordable Price is our Motto.
Flexibility
At FITA Academy, you get Ultimate Flexibility. Classroom or Online Training? Early morning or Late evenings? Weekdays or Weekends? Regular Pace or Fast Track? - Pick whatever suits you the Best.
Placement Support
Tie-up & MOU with more than 1500+ Small & Medium Companies to Support you with Opportunities to Kick-Start & Step-up your Career.
Why Learn Google Cloud Training in Bangalore at FITA Academy?
Live Capstone Projects
Real time Industry Experts as Trainers
Placement Support till you get your Dream Job offer!
Free Interview Clearing Workshops
Free Resume Preparation & Aptitude Workshops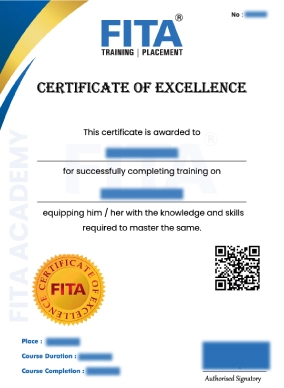 Google Cloud Certification Course in Bangalore
Cloud Computing is one of the trending and happening technologies in the present time. Learning it has proved beneficial for students/candidates in exposing them to wider career opportunities around the globe as Cloud Computing has become the future. Cloud Computing provides powerful and robust computing and software-essential solutions to companies to scale their business growth vastly. Thus taking all these factors into consideration, FITA Academy has meticulously penned the Google Cloud syllabus to cater to the needs of the Cloud Computing aspirants to help them possess exhaustive industrial knowledge about Google Cloud Platform (GCP). To highlight some of our Course Objectives, we efficiently provide training for students to comprehensively learn the Networking and Platform Interface, Computer Services, Storage and Database Services, Big Data Solutions, Cloud Platform for AI, Google Cloud Platform and Cloud Computing Basics, its Infrastructure, Application Development tool, Data and Machine Learning, Recovery Process, Security and Backup Process, Hands-on practices for developing Cloud-Native Applications, Integrating Google Cloud Platform, etc. FITA Academy has proved to be the best institute in providing comprehensive Google Cloud Course in Bangalore to students as we believe in imparting them both academic as well as technical knowledge equally to mold them as eligible and industry-ready Cloud Computing professionals.
Have Queries? Talk to our Career Counselor for more Guidance on picking the
right Career for you!
Placement Session & Job Opportunities after completing Google Cloud Training in Bangalore

Google Cloud is one of the Cloud Computing platforms like AWS, Microsoft Azure, VMWare, IBM Cloud, etc. Google provides exceptional cloud services like Computing, Storage, Networking, Security, Big Data, Machine Learning, IoT, Cloud Management, Programming, and Developing tools through its cloud platform the "Google Cloud". These cloud services are provided to businesses or individuals to help them have fast and secure access to online cloud software resources to build and deploy software applications faster and sooner. So when using Google's online cloud platform, businesses need not worry about maintaining a separate hardware or networking system to build and maintain their software products and services. Since its inception, the Google Cloud Platform hasn't gone down in years. This fact proves that Google Cloud Platform is reliable, trustworthy, and dependable to run and store our applications. Under Computational Services, Google App Engine, Compute Engine, Kubernetes Engine are provided. Under Storage Services, Google Cloud Storage, Cloud SQL, and Cloud BigTable are provided. Under Networking, VPC, Cloud Load Balancing, Content Delivery Network are provided. Like this, Google Cloud offers many beneficial sub-services under each of its main services.
The Google Cloud Platform has many high-profile customers like Twitter, 20th Century FOX, PayPal, eBay, Chevron, HSBC, and LG CNS. Compared to other Cloud providers, Google provides a maximum of 60% savings for its customers through its pricing policy. It has a pricing policy of "pay-as-you-use" and also the "use now, pay later" policy.
Now moving to the job opportunities, let's see the job roles that are available for certified Google Cloud candidates.
Cloud Software Engineer
Sales Engineer
Technical Solutions Engineer
Data Center Software Engineer
Strategic Customer Engineer
Account Executive
Solutions Architect
Technical Lead Manager
Technical Program Manager
The average salary of Google Cloud Engineers in India is Rs. 6,47,077 per annum. Entry-level Google Cloud Engineers earn around Rs. 4,27,000 per annum. Mid-level professionals earn around Rs. 7,19,119 per annum while experienced professionals earn around Rs. 1,014,687 per annum. Join FITA Academy's Google Cloud Training in Bangalore to attain deep industrial knowledge of the important and latest Cloud Computing concepts and get extensive hands-on practices for all the basic, core and advanced Cloud Computing theories.
Success Story of Google Cloud Training in Bangalore
Learning the Google Cloud Course in Bangalore at FITA Academy has helped me to understand Google's Cloud Services vastly. The trainer was well-versed in teaching cloud technology and explained all the cloud concepts coherently and precisely. I enjoyed learning the course at FITA Academy and have also achieved my career goal of becoming a Cloud Developer. This was possible due to the well-taken training of my trainer who also provided career guidance support. Thanks to my trainer and FITA Academy for the outstanding training program and assistance in placement.
As one of the students who enrolled in FITA Academy for learning the Google Cloud Course in Bangalore, I have gained extensive academic as well as practical knowledge of Google's Cloud Services. The training was phenomenal in terms of teaching and imparting extensive knowledge about the cloud computing concepts and also about Google's important Cloud Services and Products. I am happy that I did my Google Cloud Course at FITA Academy as I am confident that I have attained profound knowledge to kick-start my career in the Cloud Computing field.
After completing my Google Cloud Training in Bangalore at FITA Academy, I soon got a job offer from one of the MNCs to join as a junior Google Cloud Engineer. Thanks to FITA Academy's prompt placement support that has exposed me to many career opportunities in the field. FITA Academy's training for the Google Cloud Course was also exceptional as my trainer had a very sound knowledge of the technology and was also proficient in teaching the cloud concepts.
I enrolled for the Google Cloud Course in Bangalore at FITA Academy. Since I am a fresher and new to the Cloud field I thought I will be having a hard time learning the Cloud Concepts deeply. But my trainer taught the concepts in an understanding and neat way. I also gained a broad knowledge of Google's Cloud products and services. Thank you FITA Academy for the training and guidance in general and also for preparing students well to face their placement and career path in a more confident way.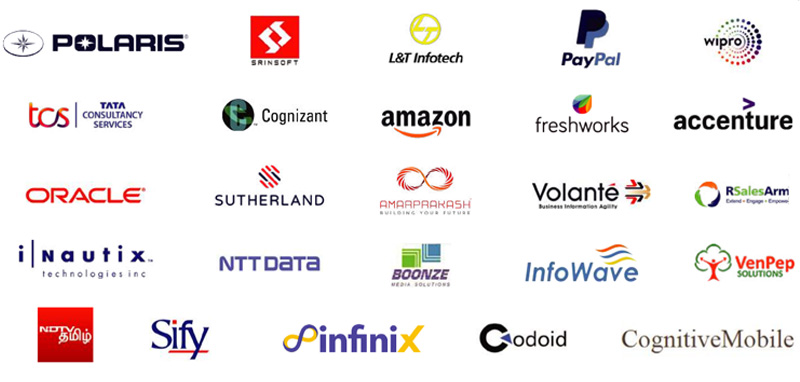 Frequently Asked Question (FAQ) about Google Cloud Training in Bangalore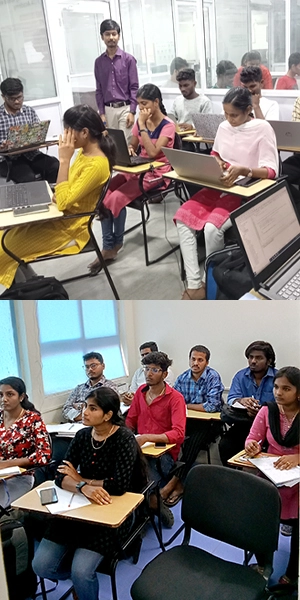 What is the Google Cloud Platform (GCP)?
Google Cloud Platform is an Online Public Cloud Suite that consists of many Cloud Services to cater to the needs of businesses' software and hardware demands.
Google's Cloud Services include Compute, Storage, Databases, Networking, Operations, Developer Tools, Data Analytics, Artificial Intelligence and Machine Learning, Industry Solutions, API Management, Hybrid and Multi-Cloud, Bare Metal Solution, Migration, Security and Identity, Identity and Access, User Protection Services, Serverless Computing, IoT and Management Tools, Health Care and Life Sciences, Media and Gaming, etc.
These services can be utilized by anyone who is in need of Cloud Services to run and maintain their online business exceptionally and also distinguishable. FITA Academy provides the best GCP Training in Bangalore to students to make them knowledge-rich and proficient candidates in handling and working with Google's Cloud Computing Services.
Benefits of using Google Cloud Platform (GCP)
Desirable Pricing

Google is the best cloud platform in providing economical pricing to its customers and users. Google benefits its customers by providing them the option of a pay-as-you-use policy. Through this offering, Google saves 60% of their customers' money which includes 24% sustained usage discounts, 21% list price differences, 15% rightsizing recommendation.

Improvised Execution

Google Cloud Platform has an enhanced Cloud Hosting Service. This Google's Cloud Hosting Service allows users to access Data from any remote location and since Google has a big infrastructure, it provides access to carrying out complex tasks in an easy and effortless manner. With the big infrastructure, it paves way for the "n" number of users to utilize the cloud platform at a time. The major benefit it provides its users is "enhancing the website load time" of its customers immensely.

Live Migration

One of the top advantages the platform provides its users is "Live Migration". Live Migration is nothing but the Migration of the System's Data securely so that the teams can work in coherence and be interdependent on each other to provide great results for the company. Google's Cloud Competitors like AWS and Microsoft Azure don't provide this benefit of Live Migration but only Migration of Virtual Machines.

Separate and Private Network

Google is hosting its Cloud Services through Fibre-Optics Cables which are efficient in the market in providing a secure, separate, and reliable network connection to the users. Providing a reliable, secure and private network is the major reason Google Cloud Platform stands tall among other Cloud providers. Google has been using the Fibre-Optics Cables in providing and hosting its cloud services because the cables can bear any amount of traffic that incomes through the Google Cloud Platform.

Persistently Developing their Services

As we already know Google Cloud Platform is a public domain with a big cloud infrastructure, but still Google is developing and enhancing its services to meet the ever-growing customer's demands and requirements. Presently Google Cloud Servers are located in 17 countries and Google has taken steps to expand its locations to furthermore counties in the coming years.

Control and Security

Since Google has its own private network in hosting its cloud services, it possesses control of its own network and services. It provides the same control to its users so that they can utilize the services to its fullest potential. Google also has its own Security Professionals to secure the data that is passed through its servers. Moreover, the Data on the Google Cloud Platform is encrypted using tight security measures. Also, Google has a strong network of Internet Service Providers, which helps Google to secure its services and support.

Redundancy Backup

Google provides its users an option of storing the no longer needed data in a safe location. This means if a user is not using a particular feature, its related data will be stored in a secure location and users can access it any time they want. The Redundancy feature is mainly designed to provide Data Integrity, Data Reliability, and Data Durability for the data that has been used.

Students can explore more about this leading Cloud Computing Service through enrolling in our GCP Training in Bangalore program to extensively learn and also gain working knowledge of its distinguishable services and benefits.