Course Highlights and Why React Native Training in Bangalore at FITA Academy
Learning the definition of React Native, its purpose, advantages, architecture, what the code looks like.
Understanding React reminder, Redux reminder, Class-based components, JSX Structure, Virtual DOM, and Real DOM.
Hands-on practice of installing React Native, iOS Setup, Android Setup, Running an example in iOS and Android Simulators.
Understanding Core React Native components such as Views, Texts, Images, Navigator, GestureResponder, and PanResponder.
Comprehending Styling through CSS and learning to create Inline Styles, Stylesheet, Style Inheritance, etc.
Apprehending React Native APIs for retrieving data, handling permissions, accessing stored photos, and adding animations.
Getting familiarised with deploying the developed app to the Apple Play Store and Android Play Store.
Knowledge of firebase, firebase client setup, Root Component, Reusable Components, Scaffolding, etc.
Working knowledge of processing the authentication credentials such as Logging a user in, Error Handling, Authentication flow, conditional rendering, Logging a user out, and wrapping up.
Upcoming Batches
| | | | |
| --- | --- | --- | --- |
| 12-06-2023 | Weekdays | Monday (Monday - Friday) | |
| 15-06-2023 | Weekdays | Thursday (Monday - Friday) | |
| 17-06-2023 | Weekend | Saturday (Saturday - Sunday) | |
| 24-06-2023 | Weekend | Saturday (Saturday - Sunday) | |

Classroom Training
Get trained by Industry Experts via Classroom Training at any of the FITA Academy branches near you
Why Wait? Jump Start your Career by taking the React Native Training in Bangalore!
Instructor-Led Live Online Training
Take-up Instructor-led Live Online Training. Get the Recorded Videos of each session.
Travelling is a Constraint? Jump Start your Career by taking the React Native Course Online!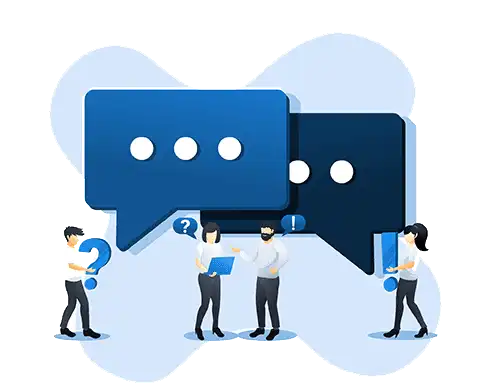 Have Queries? Talk to our Career Counselor
for more Guidance on picking the right Career for you! .
Trainer Profile
FITA Academy's React Native trainers are industry professionals having a maximum experience of 10 years in the field.
They are proficient experts having sound knowledge of the technology.
They have been a part of national as well as international projects completed successfully.
The training experts have successfully trained more than 25+ batches of students.
They are dedicated to providing the best training for the students.
Features
Real-Time Experts as Trainers
At FITA Academy, You will Learn from the Experts from industry who are Passionate in sharing their Knowledge with Learners. Get Personally Mentored by the Experts.
LIVE Project
Get an Opportunity to work in Real-time Projects that will give you a Deep Experience. Showcase your Project Experience & Increase your chance of getting Hired!
Certification
Get Certified by FITA Academy. Also, get Equipped to Clear Global Certifications. 72% FITA Academy Students appear for Global Certifications and 100% of them Clear it.
Affordable Fees
At FITA Academy, Course Fee is not only Affordable, but you have the option to pay it in Installments. Quality Training at an Affordable Price is our Motto.
Flexibility
At FITA Academy, you get Ultimate Flexibility. Classroom or Online Training? Early morning or Late evenings? Weekdays or Weekends? Regular Pace or Fast Track? - Pick whatever suits you the Best.
Placement Support
Tie-up & MOU with more than 1500+ Small & Medium Companies to Support you with Opportunities to Kick-Start & Step-up your Career.
React Native Certification Course in Bangalore
About React Native Certification Course in Bangalore at FITA Academy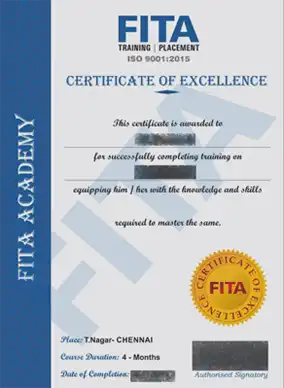 React Native Certification Course in Bangalore
FITA Academy's React Native Course in Bangalore can be taken by candidates interested to work in the Mobile Application Development process. React Native course is best suitable for developing iOS and Android Applications. In this course, students will be learning the basics of React Native, Styles, and Layouts, React-Native Components, React-Native API, Navigation, Remote Communication, Releasing Builds, etc. While there are no mandatory pre-requisites to join the React Native Training in Bangalore, possessing basic knowledge of JavaScript and Native Mobile App Development is appreciable. On successful completion of the course, students are eligible for certification and placement support/assistance.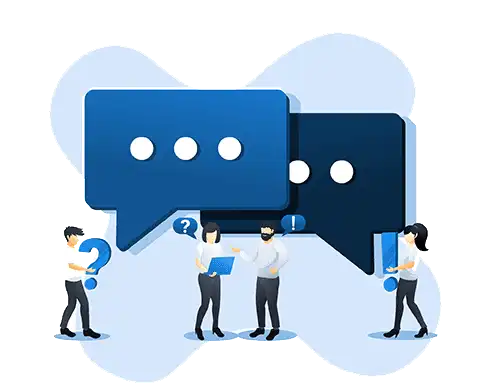 Have Queries? Talk to our Career Counselor
for more Guidance on picking the right Career for you!
Job Opportunities After Completing React Native Training in Bangalore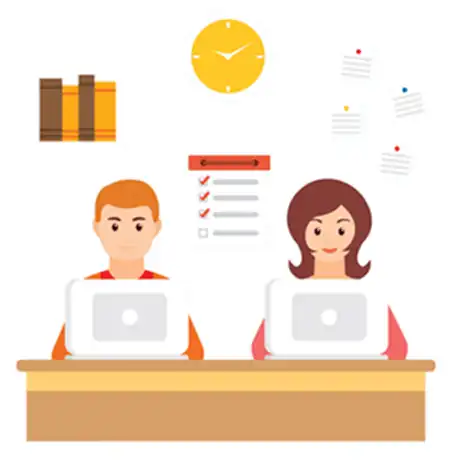 Introduced by Facebook to develop native apps for Apple Mobile devices, that is the iOS operating system, React Native has soon become the popular Native App Mobile Development Framework. Later, Facebook made the Framework to be suitable for developing native applications for Android Operating System also. Not only mobile applications but the framework can also be used to develop Smart TVs like Android TV and tvOS(Apple TV) and build software for Laptops like macOS and native mobile applications for Windows Mobile also. The reason React Native has become popular is that it can deliver shorter development cycles, quick deployment time, and impart better performance in mobile applications. Let us use the React Native Framework. The framework can produce a stable app than most other frameworks. It has a flexible architecture. It possesses a better coding mechanism for developing cross-platform applications. It ensures excellent performance and flexibility in application development. Some other benefits of using the React Native Framework are Code-reusability, Cost-effective, Simple User Interface, Community-Driven, Optimal Performance, Live Reloading Support, Modular Architecture, and Third-Party Plugins Support.
The job roles that can be obtained after the successful completion of the training are,
React-Native Developer
Mobile Application Developer
Cross-platform Mobile Application Developer
Mobile Application Architect
iOS Application Developer
Android Application Developer
The average salary of React Native Professionals is Rs. 4,00,000 per annum. The entry-level developer earns around Rs. 5,00,000 per annum while middle-level professionals earn around Rs. 7,50,000 per annum. The experienced professionals earn around Rs. 1,600,000 per annum. Join FITA Academy's React Native Training in Bangalore to have a complete understanding of the native mobile app development process.
Student Testimonials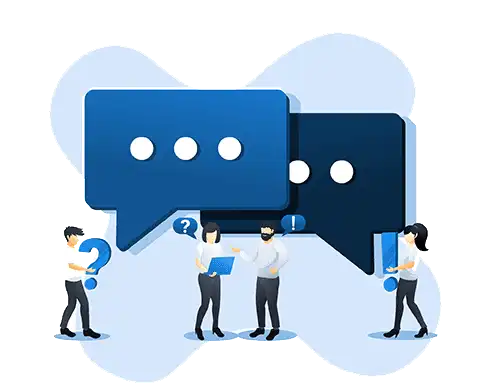 Have Queries? Talk to our Career Counselor
for more Guidance on picking the right Career for you!
Additional Information
What is React Native?
React Native is an Open -source mobile app development framework for developing native mobile applications such as Android and iOS. The Software was created by Facebook Inc for their internal use. In 2015 Facebook made the framework open source and free on Github. Native Mobile Applications are nothing but developing mobile apps for the particular operating system. For example: for Android or iOS. Developing mobile applications purely for Android or iOS are called Native Mobile Applications.
History of React Native
The discovery of React Native was made by Facebook Developer Jordan Walke. When Facebook decided to make its services available on mobile devices, they chose to deliver through web pages instead of rendering it as native applications. This led to the downfall of their market as customers gave preferences to native applications rather than accessing the website through a browser. Later Mark Zuckerberg admitted their mistake of depending too much on HTML.
Soon in 2013, Jordan Walke found a way to generate UI elements through JavaScript. This method seemed to work out for them and they continued to explore ways to generate UI elements through JavaScript to be more precise, through React, a library of JavaScript. This led to the creation of React Native and just three years after its discovery, it became the second-best framework in Github.
FITA Academy is the best React Native Training Institute in Bangalore to learn the React Native Course for freshers as well as working professionals.
Why should we learn React Native?
Despite having tough competition with Vue.js and Angular, React Native stands strong due to the advantages and benefits it carries. Let us see why learning React Native sounds like the best option for native mobile app developers.
React Native uses Declarative Syntax

Since React Native uses Declarative syntax, it will be easy for Mobile app developers to develop or build native mobile apps. Because it tells the apps, what happens when users access the apps and there is less space for human error.

It Makes the App Development Easier

Like how Java is based on "Write Once, Run Anywhere", React Native is based on "Learn Once, Write Anywhere". This philosophy paves way for developers to write codes for Android and iOS OS simultaneously. This method makes app development easier and faster.

React Native has an amazing community

React Native has amazing dedicated developers. They help to grow the open-source library by contributing day and night. The community also possesses some amazing tools like React Profiler and React Devtools to work efficiently with.

With React, we can Reuse Components

Since React is Component-based, we can save a large amount of money and time that goes into developing mobile apps from scratch. We can break down a User Interface into components that in turn allow us to build dynamic user interfaces.

React has a place in Large organizations

Organizations have been aware of React's potential and since then it has been used by almost all top organizations to develop their own applications. From Facebook, Instagram, Skype, Ubereats to Walmart, Pinterest, Bloomberg, all have been the products of React Native.

React is SEO-friendly

React's components are easier for Google to crawl, therefore it is recognized as the SEO-friendly framework. It is also known as the friendliest JavaScript library for the same SEO purpose.

React Utilizes JavaScript Completely

React Native is at the forefront in the native mobile app development field. It stays true to its nature by fully utilizing JavaScript's capabilities.

React is not opinionated

React is not opinionated like other frameworks. Meaning React Native doesn't push developers to use certain types of forms and routing. Instead, it gives them the freedom to respond more dynamically and adapt to the changing needs of the users.

React will Future-Proof your Career

React Native is at the forefront of the Mobile App Development field right now and most importantly it allows developers to break the full stack into front-end and back-end and gives them the flexibility to work on both ends efficiently.

Since most organizations use JavaScript and React to develop their native applications due to the abundant benefit it provides, learning the framework will put you in the safe zone in your career.

FITA Academy offers the Best React Native Training in Bangalore for students to gain efficient academic as well as practical knowledge about the Native Mobile Application Development process.
Benefits of using React Native for Native Mobile App Development
Saves Time and Money

Since most of the apps are cross-platform, we need programming languages or frameworks that support the cross-platform feature. So using a single code base we can develop native apps for both platforms iOS and Android. React Native is a cross-platform language that can save a lot of time and money for the organization.

Efficiency

React Native apps proved to be more efficient and faster than Cross-platform hybrid apps. They make use of the Graphics Processing Unit (GPU) instead of the Central Processing Unit (CPU). This makes the app work faster and efficiently.

Portable

If there is a need to move the app to another development framework, React Native allows the export of the app to Android Studio or Xcode easily. This is seen to be the biggest benefit of using the React Native Framework.

Immediately publishes Updates
Updates now can be published faster than before with React Native Framework. Before it takes developers a long time to publish the update meaning they once again have to go through the build process with each app separately. But with React Native the whole process is simplified and streamlined. Join FITA Academy's React Native Course in Bangalore to experience first-hand training about the Mobile Application Development process from industry professionals.