Course Highlights and Why Appium Training in Bangalore at FITA Academy
Learning about Mobile Automation and Mobile App Automation Testing.
Comprehending the definition of Appium, its features, architecture, and advantages.
Learning the basics of Native apps, hybrid apps, mobile web apps, and Windows apps.
Hands-on training of Appium Installation and Installation of Appium on a Real mobile device.
Insights on Appium Javadocs and important Classes/Interfaces defining Architecture.
Knowledge of WebDriver, AppiumDriver, AndroidDriver, iOSDriver, and MobileElement, AndroidElement, and iOSElement Classes.
Getting familiarised with ActivateApp and TerminateApp functions and learning the difference between ActivateApp and StartActivity.
Getting familiarised with automating web browsers, inspecting elements in chrome on mobile, Webview, detecting Webview, etc.
Getting proficient in parallel execution, testing, and parallelism, configuring JSON files, etc.
Insights on AndroidTouchAction and iOSTouchAction Classes, Custom Class and functions, and Location Commands.
Upcoming Batches
| | | | |
| --- | --- | --- | --- |
| 01-06-2023 | Weekdays | Thursday (Monday - Friday) | |
| 03-06-2023 | Weekend | Saturday (Saturday - Sunday) | |
| 05-06-2023 | Weekdays | Monday (Monday - Friday) | |
| 10-06-2023 | Weekend | Saturday (Saturday - Sunday) | |

Classroom Training
Get trained by Industry Experts via Classroom Training at any of the FITA Academy branches near you
Why Wait? Jump Start your Career by taking the Appium Training in Bangalore!
Instructor-Led Live Online Training
Take-up Instructor-led Live Online Training. Get the Recorded Videos of each session.
Travelling is a Constraint? Jump Start your Career by taking the Appium Online Course!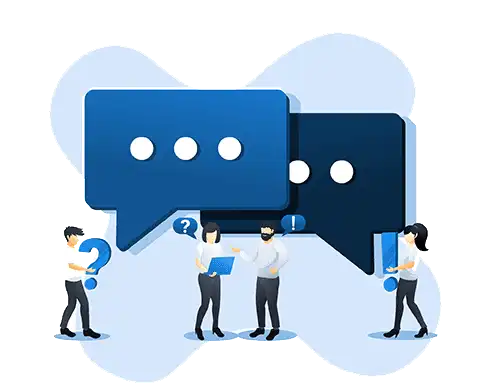 Have Queries? Talk to our Career Counselor
for more Guidance on picking the right Career for you!
Trainer Profile
FITA Academy's Appium Trainers are Industry professionals having more than 10+ years of experience in their field.
They are dedicated to providing the best training for students.
They provide career-oriented training for the students to develop industry skills and expertise.
The Appium tutors also provide Career guidance and Placement guidance support.
The Mentors have been part of successful both national and international project completions.
Features
Real-Time Experts as Trainers
At FITA Academy, You will Learn from the Experts from industry who are Passionate in sharing their Knowledge with Learners. Get Personally Mentored by the Experts.
LIVE Project
Get an Opportunity to work in Real-time Projects that will give you a Deep Experience. Showcase your Project Experience & Increase your chance of getting Hired!
Certification
Get Certified by FITA Academy. Also, get Equipped to Clear Global Certifications. 72% FITA Academy Students appear for Global Certifications and 100% of them Clear it.
Affordable Fees
At FITA Academy, Course Fee is not only Affordable, but you have the option to pay it in Installments. Quality Training at an Affordable Price is our Motto.
Flexibility
At FITA Academy, you get Ultimate Flexibility. Classroom or Online Training? Early morning or Late evenings? Weekdays or Weekends? Regular Pace or Fast Track? - Pick whatever suits you the Best.
Placement Support
Tie-up & MOU with more than 1500+ Small & Medium Companies to Support you with Opportunities to Kick-Start & Step-up your Career.
Appium Certification Course in Bangalore
About Appium Certification Course in Bangalore at FITA Academy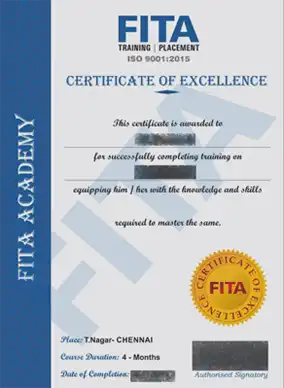 Appium Certification Course in Bangalore
The Appium Certification is open to all candidates who are passionate about working in the mobile app testing field. Mainly Developers, QA Engineers, System Analysts, Testers who are aspiring to be Mobile Test Automation Engineers and can confidently enroll in the training program and get trained to become qualified candidates in the Mobile App testing field. Enrolling in the Appium Course in Bangalore students will be learning Selenium RC, WebDriver programs like textbox, checkbox, and multiple windows. Different approaches to mobile testing, Different types of mobile platform, Automating hybrid and native apps, Selenium Automated Testing, Automating the gestures and key events handling using Appium, Network Management and Performance Testing using Appium, Automating the application management actions and synchronization. FITA Academy's Appium Training in Bangalore will ensure that the students are trained up to the industry standards and have a level of expertise when they complete the training.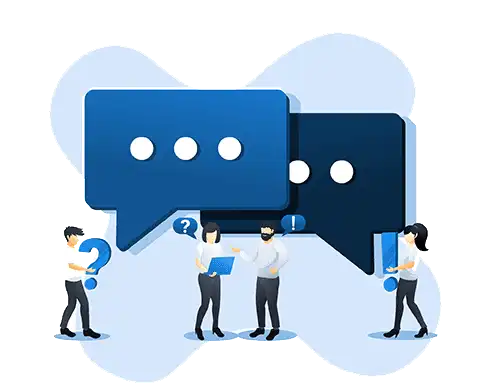 Have Queries? Talk to our Career Counselor
for more Guidance on picking the right Career for you!
Job Opportunities After Completing Appium Training in Bangalore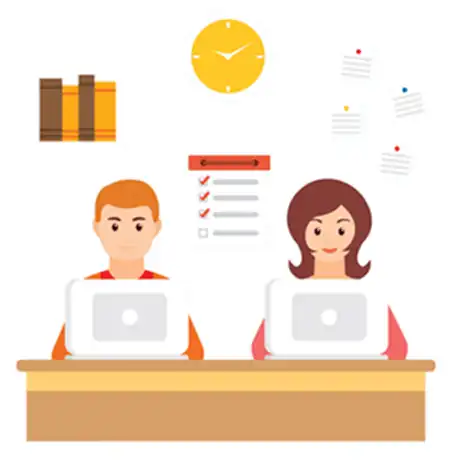 Appium is an open-source mobile app testing framework used for testing the mobile applications that are built on iOS and Android mobile devices. These mobile applications can be native, hybrid, and mobile web applications. Later, the Appium testing tool's application was extended to testing windows applications. The future of Appium aspirants is very promising because most people in the world are dependent on smartphones. According to a survey, the world population spends almost 89% of their time in mobile apps where only 11% is spent on websites. Google's report says that 61% of people don't want to go back to the mobile application they had trouble with. Instead, they want to visit the competitor's mobile application. Thus the role of mobile applications is very big in this digitized world. Therefore companies have to ensure they are delivering quality software products to their customers. To check the quality, testing is very essential. Only a qualified testing tool can perform well-round testing and give accurate results.
The Appium testing tool comes under this category and stands tall as the best mobile app testing tool because of the following reasons.
Appium is an open-source and free tool. It also can be easily downloaded from Github.
It is completely designed for only mobile applications/mobile testing.
It can test a real device, a simulator, or an emulator.
Also, Appium supports the test scripts to be written in any programming language that supports selenium. Example: Java, Python, Ruby, C#, JavaScript, PHP, etc).
Appium allows the same test scripts to run on different mobile software versions and different mobile apps.
Appium allows itself to be integrated with Continuous Integration Servers to deliver great results.
Appium supports the most popular internet browsers like Safari on iOS and Chrome on Android.
Appium libraries are quite an important feature of the Apium tool. They are used to develop test scripts and test mobile applications for both Android and iOS.
Finally, it is the only automation testing tool that helps testers to perform testing on mobile applications without learning any coding skills.
Thus Appium is one of the best mobile app testing tools and why software companies choose Appium over other testing frameworks. It is not only applicable to Appium, it goes for Appium testing professionals too. Appium testing professionals are high in demand due to the same reasons. They believe that Appium testing professionals can deliver high-end results thus expanding the job opportunities for more Appium testing aspirants.
Following are the job profiles for the Appium aspirants, provided by the software companies.
Appium Mobile Automation Test Engineer
Selenium/Appium Automation Test Engineer
Mobile IOS Tester
Selenium/Appium Web Automation Test Engineer
Appium QA
Mobile App Tester
Senior Mobile Test Engineer
Appium Testing Lead/Appium Testing Architect and Automation Engineer
Coming to the salaries, the salary of the entry-level mobile tester is around Rs. 3,79,473 per annum. The salary of mid-level professionals is more than Rs. 5 lakh. The salary of experienced professionals is more than Rs. 7 lakh. Join FITA Academy's Appium Course in Bangalore and get certified as a professional Appium tester.
Student Testimonials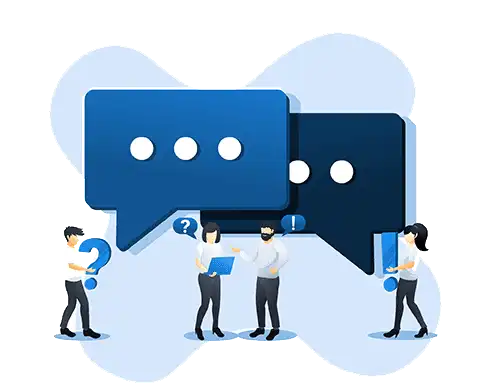 Have Queries? Talk to our Career Counselor
for more Guidance on picking the right Career for you!
Additional Information
What is Appium?
Appium is an open-source, platform-independent Mobile Automation Testing tool. It mainly tests native, hybrid, and mobile web apps which are developed for iOS and Android mobile devices. Later Appium supported testing of Windows applications too. Appium supports iOS and Android because the Appium testing tool has a framework that converts Selenium Webdriver commands into UIAutomation (iOS) and UIAutomator (Android) depending on the device type and not on the OS type.
Features of Appium
Open-Source – The Appium tool can be utilized by aspirants for free and can learn and contribute to it.
Cross-platform – Appium can test the apps, built on iOS and Android, which may be native, hybrid, or mobile web apps. Appium can also be installed on Windows, Mac, and Linux.
Source Code is not necessary – Basically, all the automation testing tools require access to the applications' code libraries and source code. But the Appium tool doesn't require access to the source code.
Application Need not be Re-installed – Appium has a philosophy that it would test an application without needing the developers to reinstall the application to modify it.
Appium Support – Appium is also supported by other testing tools to make any migration of projects easy.
Active Community – Each Programming language or testing tool needs an active community so that developers and testers can converse about their challenges in their work.
How does Appium Work?
Appium works in the HTTP server which is written using Node.js and runs iOS and Android using the Web driver JSON wire protocol. Hence before running the Appium tool, Node.js must be pre-installed on the system.
After Appium is downloaded and installed, a server is set up on the system that has REST API.
The REST API receives requests from the client-server and executes the requests on Android and iOS devices.
The Appium tool in turn responds with the HTTP responses. The Appium tool uses Apple Instruments for iOS, Google UIAutomator for Android API level 16 or higher, Selendroid for Android level 15 or higher.
Prerequisites to use Appium
Setup Android SDK
Setup JDK (Java Development Kit)
Setup Eclipse
Setup TestNG for Eclipse
Setup Selenium Server Jar
Setup Appium Client Library
Setup APK APP info on Google Play
Setup Appium Desktop
Architecture of Appium
The Appium follows the Client-Server Architecture and the Architecture has three components in it.
Appium Client
Appium Server
End Device
1. Appium Client
The Scripted Code which is automated is called Appium Client. The Code can be scripted in any programming language like PHP, Java, Python, etc. This Automated Script holds all the configuration details of the mobile device and application. Along with that, the code to run the application's test cases is scripted.
2. Appium Server
Appium Server is written using the Node.js programming language. The server receives connection and command requests from the Appium Client in JSON format and executes the command on mobile devices. The server should be mandatorily installed in the system and should be started before invoking the automation code.
3. End Device
This is a real-time mobile device. The automated scripts are executed in the end device which is nothing but the real-time mobile device by the Appium Server by the commands from the client.
Advantages of Appium
Appium is an open-source and free tool. It is also easy to install.
It allows automated testing of native, hybrid and mobile web applications.
Appium doesn't require any additional agents like other testing tools in our App to be compatible with Automation.
Appium also tests Windows desktop applications along with mobile applications.
Appium is also a platform-independent testing tool. It does not depend on any Operating system to perform the testing. It can test any native apps like Android apps and iOS apps.
These are the main essentials of the Appium testing tool and learning it will increase your chance of efficiently working with the Appium testing tool. Join our Appium Course in Bangalore and have the advantage of learning it from proficient industry professionals.