Course Highlights and Why Silk Test Training in Bangalore at FITA Academy
Learn the Silk Test definition, Silk Test Architecture, Silk Test Capabilities, Silk Test Features and Functionality, Testing Process, and six phases of testing.
Explore Silk Test Plans such as Sample GMO Application, Layered approach to testing, Silk Test Projects, Project Files, Project Explorer, Files Tab, Global Tab, Types of Test Plans and Test Plan Editor, etc.
Comprehending the Silk test Basics such as Silk Test Object Recognition. Basic WorkFlow Bar, Open Project, Enable Extensions, Set Recovery System, The Frame File, etc.
Knowing how to create and run test cases, record test cases, verify techniques, properties, Methods and Bitmaps, Multi-Property Verification.
Getting familiarised with Managing Queries, Progress reporting, Completing reports, Creating a tabular report, Graphical Completion report, etc.
Getting acquainted with Result Management, creating tabular pass/fail report, Graphical pass/fail report, identifying failures in test plan and comparing two results.
Working with the Application under Test, The Basic Workflow Bar, Auto Generating a Project, Enable Extensions, Set Recovery System, Frames file differences, etc.
Knowledge of the Scripting process, Object Identification, Object Actions, the Library Browser, Help Topics, Programming Logic, AutoComplete, Member list, Print functions, and such.
Understanding Looping and Branching Techniques such as Looping Statement, The for statement, The for each Statement, The While Statement, Relational Operators, Logical Operators, Timing Functions and Branching Statements.
Insights on Data-Driven Test Cases, Standalone Technique, External File Method, Data-Driven Workflow Techniques, Data-Driven Script file, etc.
Upcoming Batches
| | | | |
| --- | --- | --- | --- |
| 30-01-2023 | Weekdays | Monday (Monday - Friday) | |
| 02-02-2023 | Weekdays | Thursday (Monday - Friday) | |
| 04-02-2023 | Weekend | Saturday (Saturday - Sunday) | |
| 11-02-2023 | Weekend | Saturday (Saturday - Sunday) | |

Classroom Training
Get trained by Industry Experts via Classroom Training at any of the FITA Academy branches near you
Why Wait? Jump Start your Career by taking the Silk Test Training in Bangalore!
Instructor-Led Live Online Training
Take-up Instructor-led Live Online Training. Get the Recorded Videos of each session.
Travelling is a Constraint? Jump Start your Career by taking the Silk Test Course Online!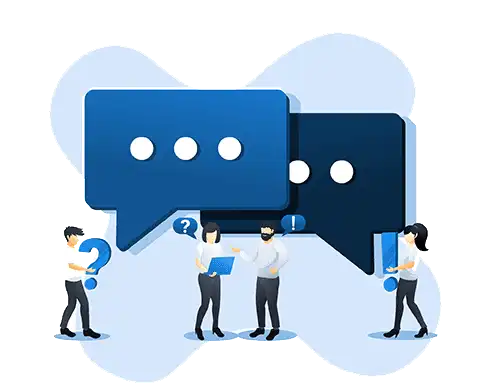 Have Queries? Talk to our Career Counselor
for more Guidance on picking the right Career for you! .
Trainer Profile
FITA Academy's Silk Test trainers are industry professionals having a maximum of 10 years of experience in their field.
They provide the best training to students to enhance their course knowledge.
They also provide hands-on training to students to enrich their technical knowledge.
They have dedicated professionals in imparting the best knowledge to students.
They provide placement guidance support by conducting Mock interviews, mock discussions, giving real-time projects to students.
Features
Real-Time Experts as Trainers
At FITA Academy, You will Learn from the Experts from industry who are Passionate in sharing their Knowledge with Learners. Get Personally Mentored by the Experts.
LIVE Project
Get an Opportunity to work in Real-time Projects that will give you a Deep Experience. Showcase your Project Experience & Increase your chance of getting Hired!
Certification
Get Certified by FITA Academy. Also, get Equipped to Clear Global Certifications. 72% FITA Academy Students appear for Global Certifications and 100% of them Clear it.
Affordable Fees
At FITA Academy, Course Fee is not only Affordable, but you have the option to pay it in Installments. Quality Training at an Affordable Price is our Motto.
Flexibility
At FITA Academy, you get Ultimate Flexibility. Classroom or Online Training? Early morning or Late evenings? Weekdays or Weekends? Regular Pace or Fast Track? - Pick whatever suits you the Best.
Placement Support
Tie-up & MOU with more than 1500+ Small & Medium Companies to Support you with Opportunities to Kick-Start & Step-up your Career.
Silk Test Certification Course in Bangalore
About Silk Test Certification Course in Bangalore at FITA Academy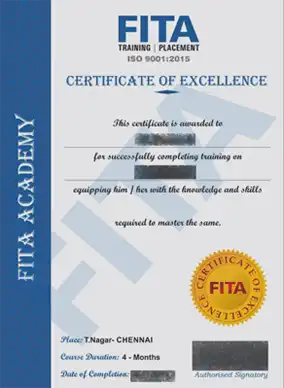 Silk Test Certification Course in Bangalore
The Silk Test Certification Training of FITA Academy can be taken by candidates who aspire to become Automation Test Engineers as well as Manual Testers who want to change their domain to Automation Testing. During the certification course, students will be learning the fundamentals of the Silk Test automation tool, how to create, record, and run tests, its different testing types, etc. The Certification training also imparts knowledge of Creating own test suites using the Silk Test User Interface, Verifying functionality across browsers using a single test script, Centralizing test automation across web, desktop, and mobile applications. Placement guidance will also be provided as a part of the certification which includes mock interviews, mock discussions, completing real-time projects, etc. The certification will be provided to students upon successful completion of the course. FITA Academy's Silk Test Course in Bangalore will be an effective course for learning about Functional and Regression Testing comprehensively.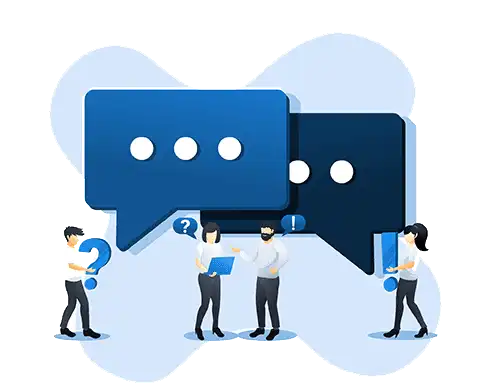 Have Queries? Talk to our Career Counselor
for more Guidance on picking the right Career for you!
Job Opportunities After Completing Silk Test Training in Bangalore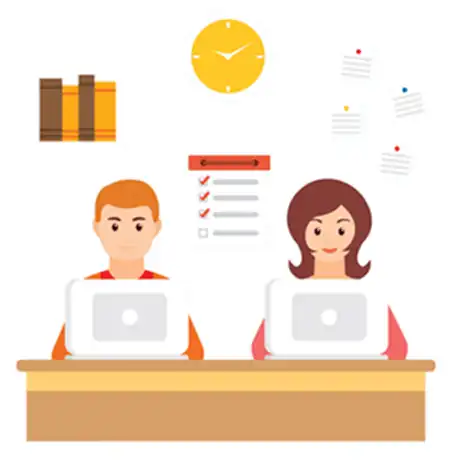 One of the fastest-growing software fields is Automation Testing and the test tool that is leading in the Automation field is Silk Test Automation tool or Software. The tool was initially developed by Segue Software, which majorly performs two main testings which are Functional and Regression Testing for enterprise applications, web applications, and mobile applications. Silk Test supports both recording and descriptive programming methods to verify and identify the Application Under Test (AUT). Silk Test is also the highest-ranked functional testing tool for e-business applications and supports testing for different technologies such as iOS and Android in Mobile Applications, Winforms, and WPF in .Net Applications, Web, Java, and client/server-based applications. The tool provides productivity features such as Test Planning and Management, Access to direct database and validation, Robust and flexible 4Test Scripting language, and the ability to test across multiple platforms, browsers, and technologies. Software Testers especially can amp up their game if they learn the Silk Test Automation Testing tool.
Automation Testing is the forerunner in the testing process in the current trend and earning your Silk Test Certification will help you and your organizations to stay updated with the market trends.
There are plenty of career opportunities the technology provides to its aspirants. Some of them are,
Software Testing Engineer
QA Analyst
Performance Tester
Software QA Tester
Test Engineer
Quality Assurance Test Analyst
Software Quality Assurance Engineer
Finally, moving on to the salaries of the Silk Test Professional, the salary of an entry-level Silk Test Automation Tester in India is Rs. 3,70,000 per annum, whereas for medium-level professionals it is around Rs. 4,20,000 per annum and for experienced professionals, it is around Rs. 9,00,000 per annum. Join FITA Academy's Silk Test Training in Bangalore to possess an enriched knowledge of the automation testing process.
Student Testimonials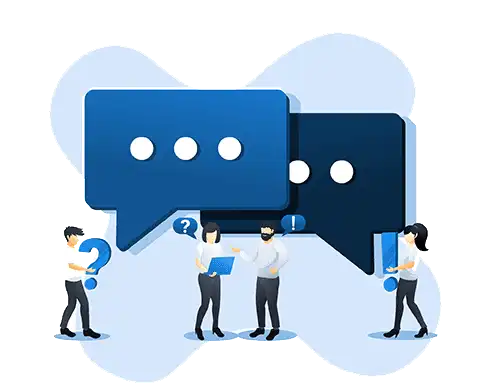 Have Queries? Talk to our Career Counselor
for more Guidance on picking the right Career for you!
Additional Information
What is Silk Test?
Silk Test is an automation testing tool for performing Functional and Regression Testing of Enterprise Software applications. It can test desktop, mobile, and web applications across all browsers. The tool was initially developed by Segue Software and was named QA Partner. In 2006 Borland acquired the company and again in 2009 the tool was acquired by Micro Focus International.
Silk Test offers various test suites such as,
Silk Test Workbench – It is an Automation testing tool that can speed up the Functional Testing of Complex applications developed using Java, Microsoft, and other programming languages or technologies. Using Silk Test Workbench, we can record user sessions for creating test scripts and to enhance the quality of the testing by adding verifications and test logic and playing back the recorded tests to ensure that the applications work as expected.
Silk Test Classic – Silk Test Classic is based on the concepts of Classes, Objects and Inheritance. Silk Test Classic is an object-oriented tool similar to C++. It uses domain-specific language for automation scripting.
Silk4J – Silk4J allows Testing Engineers to generally create functional tests, regression tests and localization tests using the Java programming language. Silk4J allows access to Java Runtime Library that has test classes that Silk4J supports for testing.
Silk4Net – Silk4Net is the Plugin for Microsoft Visual Studio. It allows us to efficiently create and manage functional, regression, and localization tests directly in Visual Studio. Using Silk4Net, we can record and develop tests using Visual Basic.
FITA Academy's Silk Test Course in Bangalore will help you achieve excellence in automation testing and its process.
Advantages of using Silk Test Automation tool
The tool delivers fast and high-quality automation test results.
It maintains rigid quality standards and can speed up application testing on any device and platform.
It can validate mobile, web, and enterprise applications using a single test script.
It can validate the functionality of the applications across browsers using the same single test script.
It is an efficient tool that works very well in DevOps Environment.
It can test cloud applications in a cost-effective manner.
It can centralize the test automation of web, mobile, desktop, and enterprise applications.
It can enhance software quality without disturbing development tools and processes.
Features
1. A well-round complete automation testing
It aids in the testing of various technologies, applications, web applications, and desktop applications.
The tool can perform Functional Testing, Desktop Testing, and Regression Testing.
It aids in Data-Driven Testing.
It can be made to work with the Eclipse IDE and Visual Studio and .Net.
It can work as a standalone application.
2. Mobile Testing
It can aid in the testing of native, web, and hybrid software applications.
It also aids in the testing of iOS and Android applications.
It supports testing on multiple devices, cross-platform, and localization testing.
The tool allows for complete access within the organization's secure private network and supports the necessity of a complete distributed test team.
Enhances the accuracy of the test scripts.
It supports real-end user experience by supporting gestures like touch, multi-touch, or swipe.
It supports the testing of real physical devices.
3. Collaborative Test Design
Using the Silk Test automation tool, we can develop codeless test scripts.
The tool supports Java and .Net scripts.
The tool also supports efficient implementation and maintenance.
It aids the testing of Keyword-driven testing.
4. Cross-browser Testing
Using a single test script, the tool allows testing in Internet Explorer, Edge, Firefox, Chrome, Safari on Mac and iOS, Chrome and Stock browser on Android.
It has built-in synchronization.
It supports the testing of web-based applications including Angular, Knockout, Reacts, HTML 5, and Apache Flex or Microsoft Silverlight.
The test scripts can be recorded once and replayed everywhere.
These are the important features of the Silk Test Automation tool and they are the backbone of the automation tool making it the best automation tool in the field. Join FITA Academy's Silk Test Course in Bangalore and become an efficient Automation Testing professional.