Course Highlights and Why OpenNebula Training in Bangalore at FITA Academy?

Learning about Distributed Systems, Issues in communication, Remote Procedure Call.

Learning about Remote Method Invocation, Message-and Stream-oriented Communication, Processes, and Threads.

Understanding Code Migration and Distributed Scheduling.

Comprehending Naming, Clock Synchronization, Distributed Mutual Exclusion, and Distributed Deadlocks 5.

Apprehending Distributed Transactions and Consistency Models.

Getting familiarised with Distributed Transaction, Consistency Models, Replication, Fault tolerance, etc.

Insights on Distributed Commit and Failure Recovery, Distributed File Systems (NFS, AFS, and Coda).

Hands-on practices on implementing Security in Distributed Systems and Authentication.

Case Studies on DCOM and JINI.

FITA Academy has 1000+ trainers to train students according to industry standards and requirements.

More than 125+ courses have been taught at FITA Academy.

Tie-ups with more than 1500+ software companies and organizations to help students establish their careers.
Upcoming Batches
04-12-2023
Weekdays
Monday (Monday - Friday)
07-12-2023
Weekdays
Thursday (Monday - Friday)
09-12-2023
Weekend
Saturday (Saturday - Sunday)
16-12-2023
Weekend
Saturday (Saturday - Sunday)

Classroom Training
Get trained by Industry Experts via Classroom Training at any of the at FITA Academy branches near you
Why Wait? Jump Start your Career by taking OpenNebula Training in Bangalore!
Instructor-Led Live Online Training
Take-up Instructor-led Live Online Training. Get the Recorded Videos of each session.
Travelling is a Constraint? Jump Start your Career by taking the OpenNebula Online Course!
Trainer Profile
FITA Academy's OpenNebula Trainers are industry professionals having a maximum experience of 10+ years in the field.
They possess profound knowledge of the OpenNebula Cloud technology both on the academic and technical front.
They have vast teaching experience by training more than n number of students in the OpenNebula Cloud Platform.
They are dedicated to imparting students the best industry knowledge of the OpenNebula Cloud Platform.
They also assist students in both their career as well as placement phase.
Learn at FITA Academy & Get Your
Dream IT Job in 60 Days
like these Successful Students!

Features of OpenNebula Training in Bangalore at FITA Academy
Real-Time Experts as Trainers
At FITA Academy, You will Learn from the Experts from industry who are Passionate in sharing their Knowledge with Learners. Get Personally Mentored by the Experts.
LIVE Project
Get an Opportunity to work in Real-time Projects that will give you a Deep Experience. Showcase your Project Experience & Increase your chance of getting Hired!
Certification
Get Certified by FITA Academy. Also, get Equipped to Clear Global Certifications. 72% FITA Academy Students appear for Global Certifications and 100% of them Clear it.
Affordable Fees
At FITA Academy, Course Fee is not only Affordable, but you have the option to pay it in Installments. Quality Training at an Affordable Price is our Motto.
Flexibility
At FITA Academy, you get Ultimate Flexibility. Classroom or Online Training? Early morning or Late evenings? Weekdays or Weekends? Regular Pace or Fast Track? - Pick whatever suits you the Best.
Placement Support
Tie-up & MOU with more than 1500+ Small & Medium Companies to Support you with Opportunities to Kick-Start & Step-up your Career.
Why Learn OpenNebula Training in Bangalore at FITA Academy?
Live Capstone Projects
Real time Industry Experts as Trainers
Placement Support till you get your Dream Job offer!
Free Interview Clearing Workshops
Free Resume Preparation & Aptitude Workshops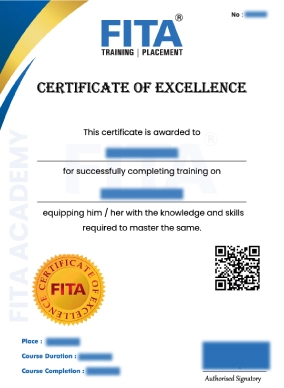 OpenNebula Certification Course in Bangalore
Enrolling in FITA Academy for learning the OpenNebula cloud technology will serve as a boon for Cloud Computing aspirants in boosting their knowledge of the basic cloud computing as well as mainly the OpenNebula cloud theories. Learning this pervasive technology empowers aspirants in building and deploying purposeful Infrastructure as a Service cloud platform. Also, by enrolling in the OpenNebula cloud certification course, students can acquire professional skills as well as develop technical competence and capability to effectively build and deploy industry-required data center virtualization centers. This capability will exhibit your distinct knowledge and help in meeting the organization's demands and requirements of a professional OpenNebula cloud developer. Some of our highlighted course objectives will impart necessary knowledge of the OpenNebula cloud concepts. They are OpenNebula Model, Virtual Networks, RPC Programming, Remote Procedure Call, Remote Method Invocation, Synchronization, Data Synchronization, etc. FITA Academy encompasses many benefits for the students enrolling in its OpenNebula Course in Bangalore. First, students are trained under the best industry professionals in the field and also given comprehensive hands-on practices for each basic, complex and latest OpenNebula Cloud Computing concept. To further enhance their knowledge of the OpenNebula cloud technology, real-time assignments and projects are given to students and will be assisted by the training experts for the same. Moreover, to guide them in establishing their careers, placement support was also arranged for students.
Have Queries? Talk to our Career Counselor for more Guidance on picking the
right Career for you!
Placement Session & Job Opportunities after completing OpenNebula Training in Bangalore

OpenNebula is an open-source cloud technology mainly designed to help both large online and offline enterprises/businesses build and deploy Data Virtualization Centers. The main use of building Data Virtualization Centers is to host the Data Centers on a virtual server and to provide businesses a large storage space in the cloud for storing their databases, software applications as well as running multiple operating systems simultaneously to boost their performance and productivity. The tool has features for third-party integration, managing software applications with proper back-end support, scaling everyday tasks, providing proper security to servers, operating systems, applications and while managing the data centers. The Cloud technology is written using programming languages like C++, Ruby, Shell Script, lex, yacc, and JavaScript. The platform also provides a high-end and high scalability database backend that is compatible with both SQL and SQLite. The OpenNebula cloud platform is an excellent cloud solution for managing a pool of virtual resources. The cloud platform also comes with the advantage of allowing its users to develop and configure virtual machines as they would do on a physical machine that is connected with a network.
OpenNebula Cloud technology can efficiently synchronize the storage, network, and virtual services coherently and can also assist its users in deploying and maintaining their virtual machines even on physical servers according to data centers allocation strategies. OpenNebula is also used to manage the data centers of the public and hybrid cloud platforms. The cloud also offers its environment infrastructure to be utilized to build another cloud environment on top of the VMWare cloud. The cloud platform can also be integrated with other cloud services like AWS, Microsoft Azure, and Packet to create flexible, hybrid, and edge cloud infrastructures.
Moving on to the job opportunities, some of the job roles that are available for candidates after completing their OpenNebula cloud certification are,
Cloud Systems Engineer
Cloud Systems Developer
Cloud Community Specialist
Cloud Technical Engineer
Pre-sales Cloud Engineer
Finally, let us discuss the salaries of these Cloud professionals in India. Entry-level cloud engineer earns around Rs.4,27,000 per annum. Mid-level professionals earn around Rs.7,19,119 per annum. While experienced professionals earn around Rs.9,14,687 per annum. Join FITA Academy's OpenNebula Training in Bangalore to understand the importance of learning this IaaS cloud platform that scales businesses' growth through its Virtualization Data Centers and also to establish your career in the cloud computing industry.
Success Story of OpenNebula Training in Bangalore
I am a fresher graduate in Computer Science and Engineering. But learning Cloud Computing is also one of my career dreams. Since I am planning to start my career in the Cloud field, was researching the best cloud platform to learn. Found OpenNebula as one of the leading cloud platforms that also offers the best cloud solutions to businesses. So decided to study the OpenNebula Cloud platform at FITA Academy which one of my friends suggested. I am glad that I did my OpenNebula Course in Bangalore at FITA Academy because their training was excellent to start with. Their way of training is distinct and completely supports students in learning concepts thoroughly. They teach the technical concepts in a neat and simple way for freshers to understand and grasp the concepts quickly. It is a good learning platform for students to gain a comprehensive knowledge of the OpenNebula Cloud platform.
I am a Cloud Engineer by profession with one year of experience. I wanted to upskill my Cloud knowledge by properly enrolling in an institute. Came across FITA Academy online and it had good reviews. After enrolling in FITA Academy for learning the OpenNebula Training in Bangalore my cloud knowledge has substantially increased. My trainer was supportive from the beginning of the training till the end in properly clearing all my doubts and explaining the concepts in a better understandable way. Each topic was also given precise hands-on training to understand the concepts technically. Thank you FITA Academy for your valuable training program to help students understand the complex cloud concepts easily.
Learning the OpenNebula Course in Bangalore at FITA Academy is one of the good career decisions I took. They provide proper training from following the syllabus accordingly, explaining the concepts thoroughly, providing precise hands-on training, and also prompt placement support. After the training program, I got completely familiarised with the OpenNebula cloud concepts. Their training program is student-friendly allowing students to gain foundational knowledge of cloud technology. My mentor was supportive in making me understand the concepts comprehensively. Glad to be a part of the training program and thankful to FITA Academy and my trainer for imparting me the essential knowledge to commence my career in the cloud domain.
Through one of my friend's suggestions, I enrolled at FITA Academy for learning the OpenNebula Training in Bangalore. The training program was exceptional with the trainer teaching all the concepts in a neat and understandable way. The training program also provided students the opportunity to build Live projects to understand how the OpenNebula Cloud platform works and functions. They also provide placement assistance to students to help them get exposed to career opportunities. I found the placement support helpful in understanding the organizations' demands and requirements. Will recommend FITA Academy for students who wish to be proficient in the OpenNebula Cloud technology.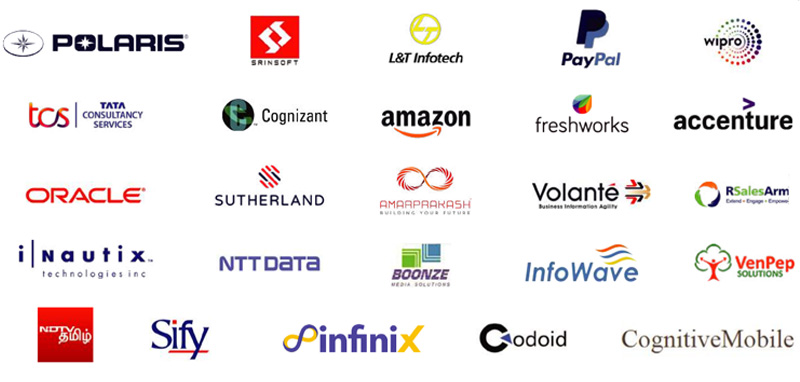 Frequently Asked Question (FAQ) about OpenNebula Training in Bangalore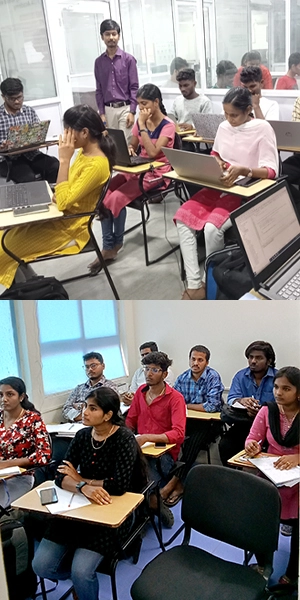 What is OpenNebula Cloud Platform?
OpenNebula is an open-source cloud computing platform that was launched in the year 2008. The Cloud software was started as a research project by Ignacio M Llorente and Ruben S Montero. The main idea behind the development of this IaaS cloud platform was to find solutions to manage the virtual machines on different platforms and how these solutions can scale businesses' productivity at high levels. Thus the result is a Virtualization platform that can manage these machines and their data centers properly and securely.
FITA Academy is the best institute to learn the OpenNebula Course in Bangalore as we have facilitated all needs for students to efficiently and successfully learn the technology and in gaining proficient knowledge of the same.
Benefits of using OpenNebula Cloud Services
Firstly, the storage space of the cloud platform can be increased so that many hosts and partition clusters can be added to meet the different requirements of the users. Secondly, it can manage all the physical and virtual infrastructures and also can create infrastructure containing different resources of data centers. Also, since it is an open-source cloud platform having extensible interfaces, structures and components it is suitable to be utilized in any kind of data center. Through its infrastructure and system integrators, it provides rapid response to its user requirements and also can deploy any kind of cloud and virtual services to its users.
Enroll in FITA Academy's OpenNebula Training in Bangalore to learn more about this cloud software that makes you aware of its exceptional services and applications in varied industries.