Course Highlights and Why GST Training in Bangalore at FITA Academy?

Modules of the GST Course that correspond to the current Income Tax Act of the Government of India.

Courseware crafted by experts in the field that will help you understand the basics of GST and taxation.

Expert GST Trainers with over a decade of expertise as Chartered Professional Accountants and Indirect Tax experts.

In-depth training on all aspects of the GST Act, including reporting, registering, claiming credits, refunds, and withholding tax.

FITA Academy offers interactive, instructor-led GST Classes in Bangalore.

There are regular review sessions of the GST Classes you've already taken to help you improve your skills.

GST Classes in Bangalore at FITA Academy are instructed in state-of-the-art facilities that combine theoretical instruction with hands-on practise.

Professional training on the Goods and Services Tax (GST) offered at an affordable price, with certification available upon successful completion of the GST course.

FITA Academy offers flexible batch scheduling - weekend, weekday, and fast track GST Training in Bangalore.

After the full completion of training, FITA Academy provides 100% placement aid to qualified students.

We have relationships with more than 1,500 firms ranging in size from small to large.

The Active Placement Cell of FITA Academy assists students in landing their ideal jobs.
Upcoming Batches
04-12-2023
Weekdays
Monday (Monday - Friday)
07-12-2023
Weekdays
Thursday (Monday - Friday)
09-12-2023
Weekend
Saturday (Saturday - Sunday)
16-12-2023
Weekend
Saturday (Saturday - Sunday)

Classroom Training
Get trained by Industry Experts via Classroom Training at any of the FITA Academy branches near you
Why Wait? Jump Start your Career by taking the GST Training in Bangalore!
Instructor-Led Live Online Training
Take-up Instructor-led Live Online Training. Get the Recorded Videos of each session.
Travelling is a Constraint? Jump Start your Career by taking the GST Course Online!
Trainer Profile
At FITA Academy, we strongly believe in the blended method of learning, and we teach our students the right mix of theoretical and practical GST concepts.

Instructors at FITA Academy teach trainees GST techniques that are useful in the workplace.

Trainers are experts in the taxation and accounting fields.

Trainers at FITA Academy are real-time professionals, and they give hands-on training on GST Structure, GST Compliance, and Computation.

GST Trainers at FITA Academy help students learn more about taxes by giving them a complete education on the subject.

They give each student the individual attention they need and teach them everything they need to know about GST filing through hands-on practise.

GST Trainers help students build their professional portfolios and boost their confidence by giving them useful tips on how to answer in a interview with mock interview.
Learn at FITA Academy & Get Your
Dream IT Job in 60 Days
like these Successful Students!

Features of GST Training in Bangalore at FITA Academy
Real-Time Experts as Trainers
At FITA Academy, You will Learn from the Experts from industry who are Passionate in sharing their Knowledge with Learners. Get Personally Mentored by the Experts.
LIVE Project
Get an Opportunity to work in Real-time Projects that will give you a Deep Experience. Showcase your Project Experience & Increase your chance of getting Hired!
Certification
Get Certified by FITA Academy. Also, get Equipped to Clear Global Certifications. 72% FITA Academy Students appear for Global Certifications and 100% of them Clear it.
Affordable Fees
At FITA Academy, Course Fee is not only Affordable, but you have the option to pay it in Installments. Quality Training at an Affordable Price is our Motto.
Flexibility
At FITA Academy, you get Ultimate Flexibility. Classroom or Online Training? Early morning or Late evenings? Weekdays or Weekends? Regular Pace or Fast Track? - Pick whatever suits you the Best.
Placement Support
Tie-up & MOU with more than 1500+ Small & Medium Companies to Support you with Opportunities to Kick-Start & Step-up your Career.
Why Learn GST Training in Bangalore at FITA Academy?
Live Capstone Projects
Real time Industry Experts as Trainers
Placement Support till you get your Dream Job offer!
Free Interview Clearing Workshops
Free Resume Preparation & Aptitude Workshops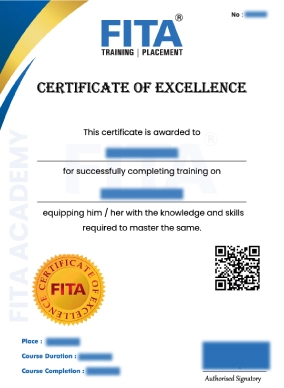 GST Certification Course in Bangalore
One of the professional qualifications that demonstrates to companies that an applicant has acquired an in-depth knowledge of the concepts underlying the Goods and Services Tax (GST filing) and taxation is a certification from a GST course. This certification states that the candidate has gained the required abilities to function as a GST Tax Consultant. At the conclusion of the course, the candidate will receive experience working with real-world case studies. If you bring this certificate of completion from the GST Course to your interview, it will assist prioritise your profile among the other candidates being considered for the job, and it will also make a wide variety of new professional prospects available to you.
Under the direction of our Real-time professionals, trainees in our GST Classes in Bangalore at FITA Academy are capable of honing the necessary skill sets that are required for a career as a professional Tax Consultant. We offer GST Training in Bangalore that is conducted by specialists who have more than 8 years of experience working in the field of taxation and auditing.
Have Queries? Talk to our Career Counselor for more Guidance on picking the
right Career for you!
Placement Session & Job Opportunities after completing GST Training in Bangalore

According to a recent survey, the implementation of GST has resulted in a significant expansion of corporate operations across all industries, since the new tax system has simplified business operations. Prior to the advent of the Goods and Services Tax (GST), a business was required to file numerous tax returns to demonstrate that it was operating legally and in accordance with government regulations.
Due to the implementation of the GST, taxes such as VAT, Service tax, and Octroi have been consolidated into a single tax, and it is now possible to pay taxes without trouble. This facilitated the businesses' operations. Nevertheless, few businesses use tax advisers to handle their filings and returns. This is because the majority of business owners tend to prioritise business expansion. They use a competent accountant or tax preparer to thoroughly review these financial areas.
According to a report by "The Hindu Business Line," there are approximately one million job seekers seeking tax consultants with GST understanding. It is also anticipated that this industry would soon experience a considerable expansion. As the government of India continually modifies the taxation laws and regulations, anyone without an experience in commerce or accounting must hire a tax adviser to file their taxes.
The following are some of job titles that are commonly available: GST Tax Practitioner, Tax consultant, GST Tax consultant, and GST tax filer. It is estimated that a GST consultant makes between Rs 250,000 and Rs 3,000,000 annually on average.The salary are different based on the company you join and the skills you already have. FITA Academy's GST Classes in Bangalore provide a high quality training on the GST structure and its compliance under the supervision of professional tax professionals. Our Expert Mentors provide guidance and impart the necessary professional skills that must be taught by a certified professional GST tax adviser.
Success Story of GST Training in Bangalore
At FITA Academy in Bangalore, GST classes were given by true experts. The course was set up in a very organised way, and the concepts of GST were taught in depth. Also, they were flexible with how the classes were given. For GST Training, I will definitely recommend FITA Academy. What a great job, FITA Academy!.
On the advice of a friend, I signed up for GST Training in Bangalore at FITA Academy. Here, I learned a lot about the GST and how it works. Also, my trainer taught us everything in detail, from how to fill out a tax return to how to get an exemption. I'd like to thank the person who told me about the FITA Academy.
The GST Course at FITA Academy was great. They did things in a very nice way. My GST Trainer is a real-time tax expert who taught us a lot from the very beginning. Under his training, I learned a lot of new things. I will recommend the FITA Academy for GST to both new candidates and those who have worked in the field before.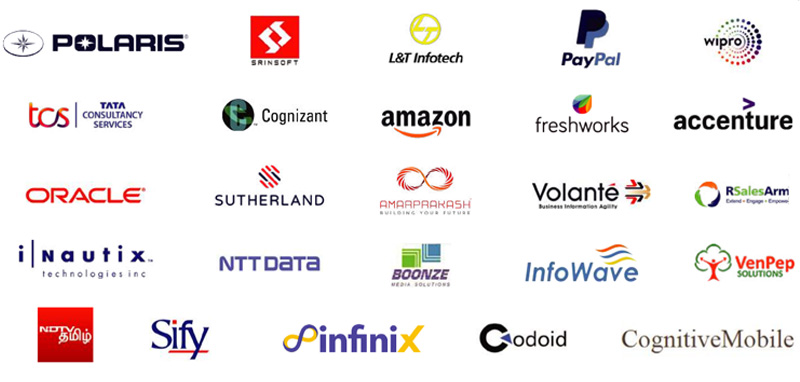 Frequently Asked Question (FAQ) about GST Training in Bangalore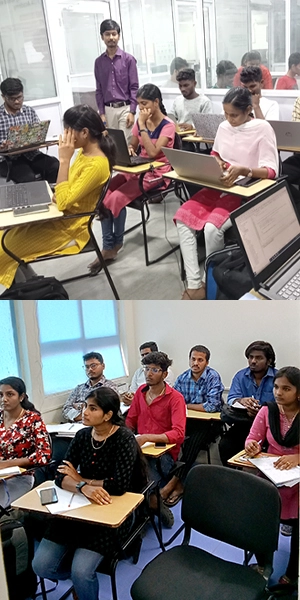 The Goods and Services Tax: A Brief Overview
GST is a single tax that would incorporate numerous indirect taxes presently imposed on sales of goods and services. This tax is extensive and will be imposed at the national level on the production, sale, and consumption of numerous goods and services.
The purpose of introducing GST is to unify numerous indirect taxes into a single tax. This would assist in overcoming various shortcomings of the current indirect tax structure. The tax administration will ultimately become a more efficient process. The establishment of the Goods and Services Tax (GST) is a very significant move because it consolidates numerous federal and state levies into a single tax. This would aid in eliminating cascading double taxes and establishing a national single market.
Why Should You Attend GST Training in Bangalore at FITA Academy?
GST Training is basically a comprehensive guide to the Goods and Services Tax legislation. The GST Course offered by FITA Academy in Bangalore covers all practical aspects of GST, such as registration, returns, accounting, and the recording of GST transactions.
Who is eligible to take GST Classes in Bangalore?
The course is open to commerce, law, banking, and business administration graduates and postgraduates. You must be a practising tax consultant, accountant, or aspiring GST expert in any form of firm to apply for the GST Training in Bangalore at FITA Academy.
Why Choose FITA Academy For GST Training in Bangalore
The GST Classes at Bangalore FITA Academy are designed and taught by seasoned certified public accountants and tax professionals. Each member of our faculty has more than 12 years of industry experience. Students are trained in small groups to ensure individualised attention. The extensive theory lectures are given utilising lucid PowerPoint slides and movies to facilitate comprehension. At the conclusion of each lesson, each student receives individualised attention to ensure a comprehensive understanding of the fundamental principles. The students receive a certificate of completion upon completion of the course. Additionally, FITA Academy offers placement assistance.
Take Advantage of FITA Academy's GST Training in Bangalore!
After receiving your GST certification from FITA Academy Bangalore, you will be the most qualified candidate for the position of tax adviser or GST expert in any firm. This course is aimed to provide you with a comprehensive understanding of GST computation and compliance. In your firm, you would be able to conduct all GST-related tasks without a hitch. After completing the GST Classes at Bangalore, you won't require any additional training in this field.
After completing the GST course, your salary scale in any organisation will increase. As a result of your GST qualification, there is a greater likelihood that you may have better growth prospects in the future. FITA Academy Bangalore is a one-stop solution for all your GST training requirements.