Course Highlights and Why Jira Training in Bangalore at FITA Academy
Explanation of Jira basic concepts such as Issue, Project, and Workflow with examples.
Learning to work with the Issue's features such as attaching a file, screenshot, cloning an issue, commenting on an issue, etc.
Knowledge of Importing Issues into Jira from Excel and Customizing dashboards and user profiles.
Getting proficient in generating reports and issue navigators and Understanding projects and working with them.
Getting familiarised with Jira Agile Methodology and its setup.
Creating Agile stories, Backlogs, Prioritizing and Planning Sprint.
Working with Jira Administration Training Cloud and getting acquainted with download, installation, and setup.
Comprehending Jira Workflow Administration such as Workflow concepts, Workflow in real life, Jira default workflow, Issue Resolution, etc.
Hands-on knowledge on Jira Project Management such as Defining a project, Managing Project Role Membership, Defining a Component, and Managing its versions.
Upcoming Batches
| | | | |
| --- | --- | --- | --- |
| 23-09-2023 | Weekend | Saturday (Saturday - Sunday) | |
| 25-09-2023 | Weekdays | Monday (Monday - Friday) | |
| 28-09-2023 | Weekdays | Thursday (Monday - Friday) | |
| 30-09-2023 | Weekend | Saturday (Saturday - Sunday) | |

Classroom Training
Get trained by Industry Experts via Classroom Training at any of the FITA Academy branches near you
Why Wait? Jump Start your Career by taking the Jira Training in Bangalore!
Instructor-Led Live Online Training
Take-up Instructor-led Live Online Training. Get the Recorded Videos of each session.
Travelling is a Constraint? Jump Start your Career by taking the Jira Online Course!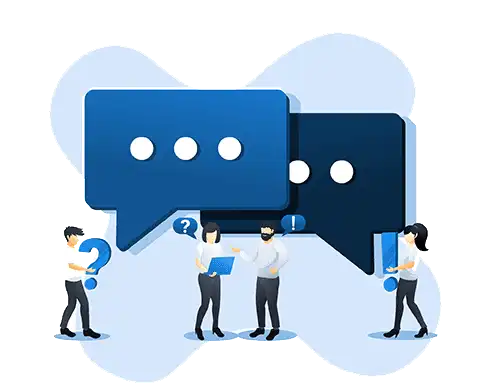 Have Queries? Talk to our Career Counselor
for more Guidance on picking the right Career for you!
Trainer Profile
The Jira trainers of FITA Academy are industry experts having a decade of work experience in their field.
The trainers have been a part of successful project completions for both national as well as international projects.
The Jira training experts of FITA Academy are proficient in professionally handling the classes.
The experts strive to provide training according to corporate standards and degrees.
The mentors will assist students on both career guidance and placement guidance to help them have a competitive edge among others.
Features
Real-Time Experts as Trainers
At FITA Academy, You will Learn from the Experts from industry who are Passionate in sharing their Knowledge with Learners. Get Personally Mentored by the Experts.
LIVE Project
Get an Opportunity to work in Real-time Projects that will give you a Deep Experience. Showcase your Project Experience & Increase your chance of getting Hired!
Certification
Get Certified by FITA Academy. Also, get Equipped to Clear Global Certifications. 72% FITA Academy Students appear for Global Certifications and 100% of them Clear it.
Affordable Fees
At FITA Academy, Course Fee is not only Affordable, but you have the option to pay it in Installments. Quality Training at an Affordable Price is our Motto.
Flexibility
At FITA Academy, you get Ultimate Flexibility. Classroom or Online Training? Early morning or Late evenings? Weekdays or Weekends? Regular Pace or Fast Track? - Pick whatever suits you the Best.
Placement Support
Tie-up & MOU with more than 1500+ Small & Medium Companies to Support you with Opportunities to Kick-Start & Step-up your Career.
Jira Certification Course in Bangalore
About Jira Certification Course in Bangalore at FITA Academy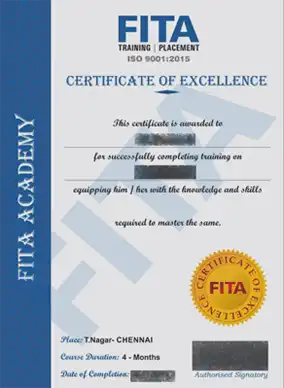 Jira Certification Course in Bangalore
Learning the Jira Course in Bangalore will be an added feather in the cap for Software professionals. This includes the Development team, Testing team, Quality Analyst team, DevOps team, Product Management team, and even any kind of team. The tool can also be learned by freshers which will be an added skill along with their technical knowledge. So learning this tool will equip students with the necessary knowledge to efficiently utilize the tool for their simple and complex work goals. Since Jira is an Agile-based Project Management tool, enrolling for the Jira Training in Bangalore will position you in a good place in your career. Because the Agile methodology has proven to be the leading methodology in making the teams work in unity to provide quick and better software solutions for their customer needs.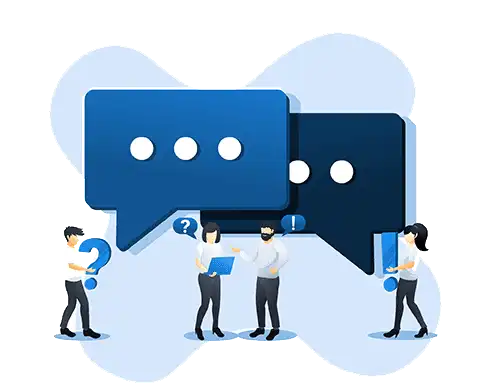 Have Queries? Talk to our Career Counselor
for more Guidance on picking the right Career for you!
Job Opportunities After Completing Jira Training in Bangalore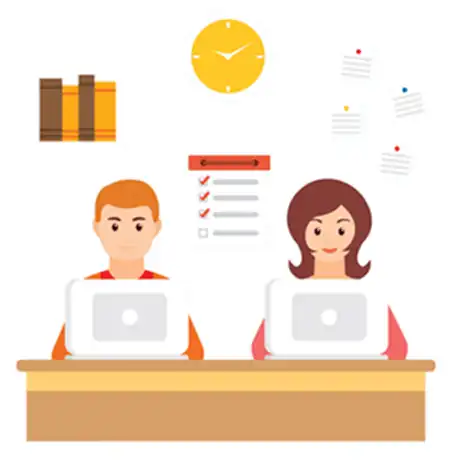 Jira Software is a Powerful Agile Work Management tool that can help teams manage their work efficiently. It can be used by teams in the Software field, which are the Developer team, Testing team, DevOps team, Product Management team, Task Management team, etc. The Jira Software has quite dynamic features such as the ability to plan agile work from project Backlog to Sprints, fully customizable Scrum and Kanban boards (Which are the task management hubs), it provides the estimation time for our tasks, robust reporting features such as burndown charts and velocity measurements and customizable workflows to fit our business. These features are the hidden gems of the Jira Software which are making it quite a powerful agile work management tool. Jira is a powerful tool for bug tracking. It can also be used for Product and Project Management, Kanban Software Development, Scrum Software Development, Project tracking and Management. It also supports roadmap requirements, great for agile methodology, can customize our workflows and can be used by different professionals such as Developers, Project Managers, Engineers, Managers and other non-tech professionals. These are the benefits for the aspirants through which they can learn to work with multiple tools and also handle them.
There are some skills the aspirants need to possess before they get employed as Jira professionals. They are,
Manage Jira user groups and project roles.
Build and configure Jira Workflows.
Configuring Boards for Jira Workflows.
Configuring Dashboards for the Key Stakeholders.
Configuring Issue fields.
Reporting.
Adding Filters.
Using Jira Add-ons.
Using Bots.
FITA Academy teaches the Software along with the above-mentioned skills so that students can be qualified professionals when utilizing or handling the tool. Once they complete the training, they can get job offers as Jira Administrator, Jira Engineer, Jira Admin, Jira Scrum Administrator, Jira Kanban Administrator, DevOps Jira Administrator, etc. The remuneration of these professionals is: An entry-level professional earns around Rs. 5,00,000 to Rs. 6,00,000 per annum whereas experienced professionals earn around more than Rs.9,00,000 per annum.
Student Testimonials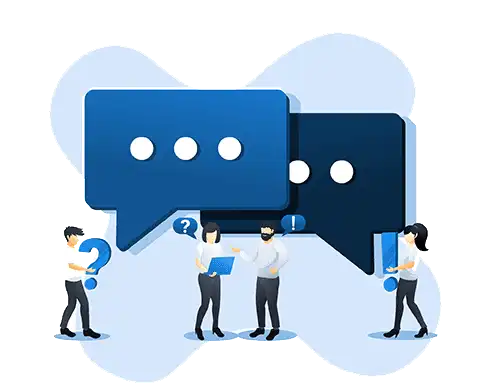 Have Queries? Talk to our Career Counselor
for more Guidance on picking the right Career for you!
Additional Information
Jira is an Agile Management tool developed by an Australian company called Atlassian. The Agile Management tool means a tool that can scale(boost) software products' performance so that organizations can deliver valuable and beneficial products for consumers. In turn, organizations earn credibility, name, and trust from their customers. Besides, Jira was mainly designed and developed to track the bugs and issues during the application development process. But more importantly, Jira is considered an Agile Management tool. The tool can be used by all the teams in an organization to find bugs and issues during their product development. It is also used in planning, tracking, managing, and reporting team performance, helping the teams to develop robust and ingenious products.
The name Jira was influenced by the Japanese name "Gojira" which means Godzilla. The tool is written using the Java programming language and can be used for the following purposes.
Requirements and Test case Management
In Agile methodology
Project Management
Software development
Product Management
Task Management
Bug Tracking
The Jira project management tool is offered in four packages.
Jira Work Management – It is a general project management package.
Jira Software – It is the base software that has agile project management features.
Jira Service Management – It is used for IT and Business services.
Jira Align – It is focused on Strategic product and Portfolio Management
FITA Academy's Jira Training in Bangalore is essentially focused on individuals who are passionate about working with this Project Management software to upgrade their project handling skills.
Jira for Requirements and Test Case Management
Today the IT domain has created more teams such as the Developers team, Testing team, Quality Analyst team, Operations team, Business Development team, Customer Service team, and the list goes on. These teams or divisions have been created, to ensure a quality product is the output of their hard work. But to make this team, working in tandem is quite challenging. A Personnel is required to manage these teams to make sure they all work in harmony. But personnel can't manage the work alone. Therefore a Jira tool is introduced to plan, track and manage the performance of these teams.
Jira for Agile Teams
Jira Project Management tool is a perfect fit for people/teams who want to adopt the Agile methodology of working. To give them the comfortableness of working with the Jira tool, the Atlassian company provides Scrum and Kanban Boards which are the special features of the Jira tool. These Scrum and Kanban boards are task management hubs that provide customizable workflows for teams to carry out their tasks easily and also provides transparency in the work done by the teams. This transparency enables the teams to assess their performance and productivity. The Jira tool also provides a time tracker and real-time performance reports (burn up/down charts, sprint reports, and velocity charts)to help teams to know their weak and strong points.
Jira for Project Management teams
The Jira tool is a blessing for teams who are working on big projects. The tool is designed to be compatible with any project that has to be completed on time and expects a clear and precise output. With Jira, teams can use a customized project template to create their workflows to get their job done more easily. The Jira tool has a feature called Jira Issues also called Tasks is responsible for tracking a piece of work to know whether the particular task which is under the workflow process, is completed. The tool also allows the admins to see who has been assigned which task and whether the particular person has completed the task on time. So with all information in place, it is easy to get a big picture of our progress, productivity, and performance.
Jira for Software Development Teams
The Jira Software allows the developers to use the Planning and Roadmap tools which allows them to track the performance of their work so that they can report their progress to their stakeholders and also can manage their budgets and feature requirements from day one. Also, Jira Software can be easily integrated with a variety of Continuous Integration and Continuous Delivery tools that provides transparency during the complete Software Product Development Life Cycle.
Join FITA Academy's Jira Training in Bangalore and gain undisputable project handling skills and stay ahead in the market.
Jira for DevOps Teams
The Jira Software benefits the DevOps teams by providing its best features such as Automation, Testing, Security, Observability, Feature Flagging, and Continuous Delivery and Deployment. These are the features that help DevOps engineers to scale their product's performance at a high level.
Jira for Project Management Teams
Besides Software Development teams, Jira software provides the Roadmap tool for Project Management teams also. This roadmap tool allows the Project Management teams to have a clear view of their work and also allows them to streamline their work according to their future goals. Here the Jira software allows multiple teams to see the "live" roadmaps which are nothing but the current tasks involved in a project so that the teams can work in harmony and understand the bigger picture of the goals.
Jira for Task Management
The Jira Software is very helpful for Task Management teams to complete their work on time. The team members can create tasks for themselves and for others to work on by providing them with complete details, due dates, and reminders. The team members can also break the tasks into sub-tasks to simplify their work. The team members can also assign themselves the task of tracking their work's progress and get notified when they complete a particular sub-task to the task.
Jira for Bug Tracking
We all know bugs are nothing but errors that occur in our codes, which can potentially stop the functioning of the software. Therefore to help teams rectify the errors the Jira software has a powerful workflow engine that bugs are automatically detected and captured and removed.
Concluding, Jira Software or Jira tool is an all-around tool that immensely helps organizations in making their teams work in harmony to efficiently build and scale software products. Join FITA Academy's Jira Training in Bangalore and learn to work with the Project Management tool extensively.