Course Highlights and Why JMeter Training in Bangalore at FITA Academy
Learning about JMeter, its features, characteristics, history, and advantages.
Configuring JMeter in easy steps and setting up environment variables for JMeter.
Understanding Test Plan, Thread Groups, and workbench.
Comprehending Preprocessors, Post Processors, Assertions, and Listeners.
Knowledge of Recording and Replay functionality, Dos and Don'ts during recording, Dos and Don'ts during Replay and Debugging the record code.
Insights on Data-driven and Parameterization using CSV files.
Knowing how to perform Parameterization of Input Data from Excel Sheet.
Performing Page Verification and Page Validation using JMeter Controls.
Learning to handle Dynamic Web Pages with Live examples.
Understanding the different types of testing such as Load/Stress testing, Endurance testing, Functional Automation testing, Regression testing using JMeter.
Performing Distributed Testing using JMeter.
Upcoming Batches
| | | | |
| --- | --- | --- | --- |
| 05-10-2023 | Weekdays | Thursday (Monday - Friday) | |
| 07-10-2023 | Weekend | Saturday (Saturday - Sunday) | |
| 09-10-2023 | Weekdays | Monday (Monday - Friday) | |
| 14-10-2023 | Weekend | Saturday (Saturday - Sunday) | |

Classroom Training
Get trained by Industry Experts via Classroom Training at any of the FITA Academy branches near you
Why Wait? Jump Start your Career by taking the JMeter Training in Bangalore!
Instructor-Led Live Online Training
Take-up Instructor-led Live Online Training. Get the Recorded Videos of each session.
Travelling is a Constraint? Jump Start your Career by taking the JMeter Online Course!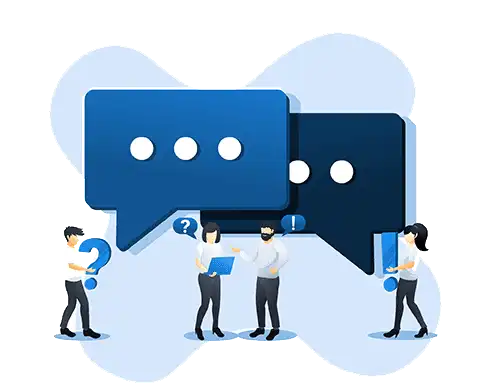 Have Queries? Talk to our Career Counselor
for more Guidance on picking the right Career for you!
Trainer Profile
The JMeter Trainers of FITA Academy are industry professionals having more than a decade of working experience in their field.
The trainers majorly concentrate on career-oriented training to help students get placed in top companies.
The expert tutors provide training according to corporate standards and degrees.
The mentors will provide career guidance and placement guidance support.
Knowledge induction and skill development programs will also be conducted for the students to enhance their competency.
Features
Real-Time Experts as Trainers
At FITA Academy, You will Learn from the Experts from industry who are Passionate in sharing their Knowledge with Learners. Get Personally Mentored by the Experts.
LIVE Project
Get an Opportunity to work in Real-time Projects that will give you a Deep Experience. Showcase your Project Experience & Increase your chance of getting Hired!
Certification
Get Certified by FITA Academy. Also, get Equipped to Clear Global Certifications. 72% FITA Academy Students appear for Global Certifications and 100% of them Clear it.
Affordable Fees
At FITA Academy, Course Fee is not only Affordable, but you have the option to pay it in Installments. Quality Training at an Affordable Price is our Motto.
Flexibility
At FITA Academy, you get Ultimate Flexibility. Classroom or Online Training? Early morning or Late evenings? Weekdays or Weekends? Regular Pace or Fast Track? - Pick whatever suits you the Best.
Placement Support
Tie-up & MOU with more than 1500+ Small & Medium Companies to Support you with Opportunities to Kick-Start & Step-up your Career.
JMeter Certification Course in Bangalore
About JMeter Certification Course in Bangalore at FITA Academy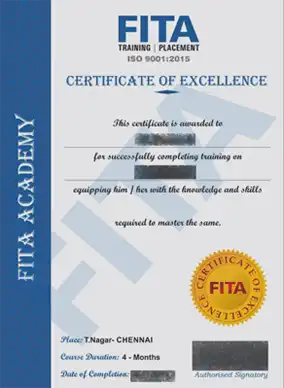 JMeter Certification Course in Bangalore
In our JMeter Certification course, Students will be comprehensively learning all the basic concepts of the JMeter testing tool. The basic concepts include Running and Configuring JMeter, Building a Test Plan, Building a Web Test Plan, Building a Database Test, Building an FTP and LDAP test, Building a Web Service and JMS Point to Point Test Plan, Building a Monitoring Test, Remote Testing, Web App Testing, Functions, and Regular Expressions. Learning the JMeter Testing tool in our Academy, students will be exposed to first-hand training and also to many career opportunities to shape themselves as professional testing experts. JMeter Certification is the best certification to enroll in if one wants to start their profession as a Performance Tester. Learning the testing tool provides ample opportunities for the aspirants as the tool is predominantly used in the IT industry for testing websites and web applications. Also, getting certified in the JMeter Testing tool means candidates are professionally qualified enough to work with the tool. There are many unique features in JMeter that make the JMeter testing tool a good Performance-Testing framework. So students enrolling in the JMeter Training will not be devoid of new things to learn daily about the JMeter testing tool. Learn the JMeter Course in Bangalore at FITA Academy to gain first-hand testing skills and to be proficient testing professional.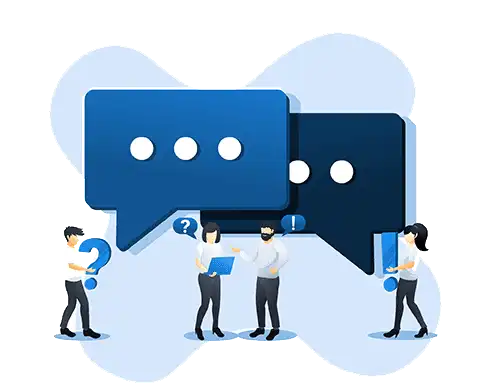 Have Queries? Talk to our Career Counselor
for more Guidance on picking the right Career for you!
Job Opportunities After Completing JMeter Training in Bangalore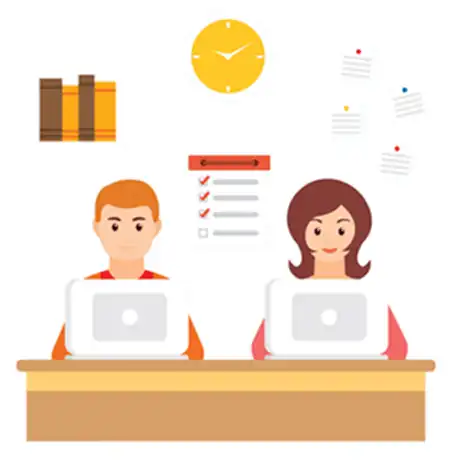 Software Testing is an evolving field but it still continues to face challenges. So to overcome the drawbacks in software testing, Automation testing has been introduced to test the software products/applications. One of the popular automation testing tools is the JMeter which is primarily used for Performance Testing. Therefore JMeter is the Performance-Testing tool that measures and analyzes the performance of the software products/applications. It is based on the Integrated Development Environment (IDE) for checking quality including Debugging. To learn about JMeter, a candidate should have full knowledge about JAVA. To start a career in the JMeter Testing field, candidates can follow the steps that are recommended by industry experts. Study the basics and have a conceptual understanding of the technology. We offer comprehensive training for the JMeter course. Build Mini Projects. It is the best way to gain a practical understanding of the testing tool.
Develop your own portfolio. In this sense, practice enough to attain professionalism and expertise in the tool. Apply what you have learned. Students can do this by freelancing, doing an internship, attending apprentice programs, etc.
Among other performance testing tools, software companies prefer the JMeter testing tool and JMeter Professionals because of the following reasons.
JMeter has a user-friendly GUI.
JMeter makes it simple to add elements.
JMeter's scenarios are easier and quicker.
JMeter allows for Scripting in elements.
Some of the roles and responsibilities of the JMeter Professionals are,
Automation and Functional testing of the web applications.
Arrange Automation Suite based on requirements and user stories.
Convert Manual scripts to Automation Scripts.
Perform Regression testing for both Manual and Automation test cases.
Provide Estimation based on the scope of work.
Design documentation of the automated process.
Prepare test reports and defect reviews with required stakeholders.
Implement Agile Methodology and V-model.
Some of the companies hiring for JMeter professionals are TCS, Cognizant, Accenture, Wipro, Genpact, Dell, and HCL. The JMeter tool provides its aspirants with many career opportunities with job profiles like JMeter Automation Test Analyst, JMeter QA Engineer, Automated Web Applications Tester, JMeter Expert, JMeter QA Developer. Coming to the salaries of the JMeter professionals, an entry-level tester earns around Rs. 3,10,000 per annum. The medium-level professional earns around Rs. 4,85,000 per annum. Experienced professionals earn around Rs. 9,98,000 per annum. Join FITA Academy's JMeter Training in Bangalore and gain extensive testing skills to be industry-ready.
Student Testimonials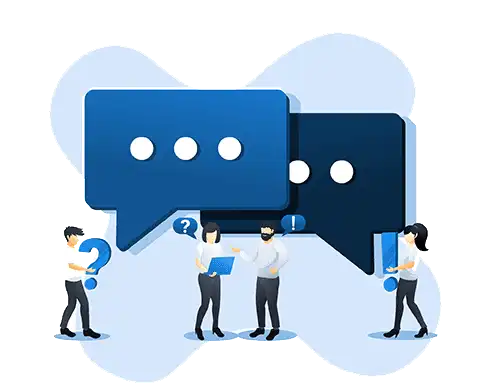 Have Queries? Talk to our Career Counselor
for more Guidance on picking the right Career for you!
Additional Information
What is JMeter?
JMeter is a testing tool developed by Stefano Mozzacchhi of the Apache Software Foundation. It is also known as Apache JMeter. Its main purpose is to implement Performance and Load Testing on software applications/products and services. The testing tool is written using Java Programming language. The JMeter is also an open-source testing tool and is used to test web applications or FTP applications. The Apache JMeter can also be used to perform other testings such as load testing and functional testing of web applications.
JMeter – The Performance and Load Testing Framework
Why do we need Performance Testing for our Software Products /Applications?
In this day and age, we are utilizing mobile applications for our everyday activities. We all depend on the smooth functioning of the software applications to ease our work. Therefore it is the performance of the applications that make our app experience smooth and positive. So the developers have a responsibility to build well-functioning software applications that can deliver high functionality and performance.
But how do the developers know the software applications they have built performs well, without having any bugs and errors? Here is where they do a Performance Testing of the applications to check whether the software applications function well without any glitches.
FITA Academy is dedicated to providing students with top-notch training so that they attain proficiency in their field. Join our JMeter Course in Bangalore and become a professional expert in the testing field.
What is Performance Testing?
Performance Testing comes under the Software Testing category that checks whether the developed software products/applications perform as per the requirements. It has three main factors to check which are the,
Speed – Speed is nothing but the application's Responsive rate when the user opens/accesses it (application).
Scalability – Scalability is checking whether the application performs well under the maximum user load. That is, even if more users access the application at once, it should perform well.
Stability – It is testing the application against varying device loads.
So this process is known as Performance testing and it helps to assess the functionality and performance of the Software products.
How does JMeter perform Performance and Load Testing?
Following are the steps performed by JMeter during Performance Testing.
Firstly, it creates a request and sends it to the user.
Secondly, the JMeter receives the signal from the server, collects them, and visually presents it in a graph or chart.
Thirdly, it processes the signal from the server.
Finally, the test result is generated in different formats such as text, XML, JSON, for the tester to analyze the data.
Features of JMeter
It is an open-source software which means anyone can learn or contribute to it.
It possesses a simple GUI.
It has the ability to conduct load and performance tests for varied server types such as for web – HTTP, HTTPS, SOAP, Mail – POP3, etc.
JMeter works independent of the Operating System, i.e it can work on any kind of platform.
JMeter has Swing and Lightweight Component support.
JMeter can save its test scripts in XML support.
It has a multithreading framework that allows Concurrent sampling and Simultaneous sampling of different functions by separate thread groups.
JMeter is highly extensible.
JMeter can also be used to perform automated testing of the applications.
FITA Academy provides the best JMeter Training in Bangalore for students to help them achieve their career goals.
Elements of JMeter
JMeter's different components are called Elements. Each Element is built for a specific application. Some of the important elements are,
Thread Group
Samplers
Listeners
Configuration
Advantages of JMeter
Open-Source – JMeter is an Open-Source Software that means anyone can learn from it and also contribute to it. Another advantage of being an open-source platform is that developers can use its source code, modify and customize it as per their requirements.
User-friendly – JMeter is User-friendly which means developers can easily access the JMeter to create test plans and configure the elements.
Support – Apart from Performance testing, JMeter also supports the rest of the other non-functional testings such as Stress Testing, Distributed Testing, Web Service Testing, etc.
Recording – JMeter allows the use of its recording facility to create test plans. Also, JMeter allows the use of the Proxy server to watch and record the users' actions while they browse the web application using the normal browser.
Reporting – JMeter supports report generation. The reports generated through JMeter help the developers to understand the test execution results.
FITA Academy is the Best JMeter Institute in Bangalore that provides students with first-class training to transform them into Professional Testers with industry skills.