Course Highlights and Why Ranorex Training in Bangalore at FITA Academy
Learning Test Automation, the usage of test automation, its benefits, and how test automation works with Ranorex Studio.
Understanding GUI testing, the difference between UI and GUI testing.
Getting to know what GUI testing is in the Software Development process.
Comprehending the difference between Scripted testing, exploratory testing, and User Experience Testing.
Learning to write a GUI test plan, test scenarios, and test cases.
Getting familiarised with Ranorex Studio fundamentals such as Starting a page, Creating a Solution, Creating a project/test suite project, or module library project.
Knowledge of Integrated and Stand-alone Recorder, Record Control Center, and recording modules.
Learning the steps for a successful recording, steps for planning a recording, and validating a simple test.
Getting acquainted with how to create a test case suite and test suite file, how to structure a test suite, module groups, run configurations, Test suite properties, multiple test suites, etc.
Apprehending the concept of validation, text-based and attribute-based validation, and simple image-based validation.
Insights on Whitelisting and how to change/apply whitelist.
Upcoming Batches
| | | | |
| --- | --- | --- | --- |
| 23-09-2023 | Weekend | Saturday (Saturday - Sunday) | |
| 25-09-2023 | Weekdays | Monday (Monday - Friday) | |
| 28-09-2023 | Weekdays | Thursday (Monday - Friday) | |
| 30-09-2023 | Weekend | Saturday (Saturday - Sunday) | |

Classroom Training
Get trained by Industry Experts via Classroom Training at any of the FITA Academy branches near you
Why Wait? Jump Start your Career by taking the Ranorex Test Automation Training in Bangalore!
Instructor-Led Live Online Training
Take-up Instructor-led Live Online Training. Get the Recorded Videos of each session.
Travelling is a Constraint? Jump Start your Career by taking the Ranorex Test Automation Online Course!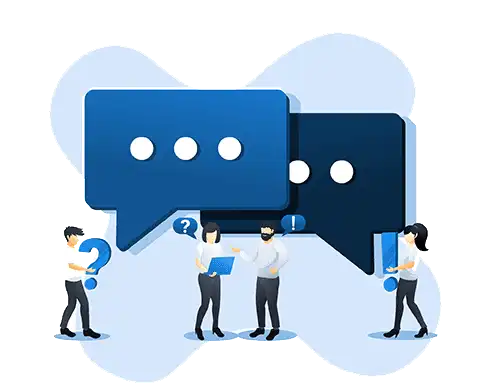 Have Queries? Talk to our Career Counselor
for more Guidance on picking the right Career for you!
Trainer Profile
FITA Academy's Ranorex trainers are industry professionals having a decade of experience in their field.
They are dedicated to providing the best quality training for students to learn the industry practices.
They provide extensive hands-on training for students to enhance their technical competency.
They provide both career guidance and placement guidance support.
The Ranorex experts have been part of the successful completion of both national and international projects.
Features
Real-Time Experts as Trainers
At FITA Academy, You will Learn from the Experts from industry who are Passionate in sharing their Knowledge with Learners. Get Personally Mentored by the Experts.
LIVE Project
Get an Opportunity to work in Real-time Projects that will give you a Deep Experience. Showcase your Project Experience & Increase your chance of getting Hired!
Certification
Get Certified by FITA Academy. Also, get Equipped to Clear Global Certifications. 72% FITA Academy Students appear for Global Certifications and 100% of them Clear it.
Affordable Fees
At FITA Academy, Course Fee is not only Affordable, but you have the option to pay it in Installments. Quality Training at an Affordable Price is our Motto.
Flexibility
At FITA Academy, you get Ultimate Flexibility. Classroom or Online Training? Early morning or Late evenings? Weekdays or Weekends? Regular Pace or Fast Track? - Pick whatever suits you the Best.
Placement Support
Tie-up & MOU with more than 1500+ Small & Medium Companies to Support you with Opportunities to Kick-Start & Step-up your Career.
Ranorex Test Automation Certification Courses in Bangalore
About Ranorex Test Automation Certification Courses in Bangalore at FITA Academy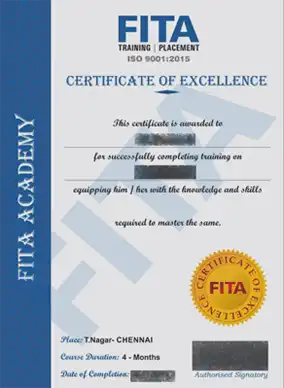 Ranorex Test Automation Certification Courses in Bangalore
The Ranorex Certification training can be taken by beginners who want to work as Test Engineers, Test Managers, and Manual Testers or this certification course can also be taken by professionals who are already working as Test Engineers, Test Managers, and Manual Testers. The prerequisites to learn this course are Software Testing concepts, C# Language fundamentals, Xpath, and CSS concepts. Aspirants can take up this course confidently as there is an increased demand for Ranorex professionals around the globe. At the end of the certification, students will be proficient in identifying Objects using RanoreXpath, Automating Window application Testing, Automating Web Application Testing, Perform Data-driven Testing, Create and execute tests using manual C# scripting, Create Scripts using Descriptive programming, Create a hybrid model with code module and recorded module, implement remote execution using Ranorex remote agent. FITA Academy's Ranorex Test Automation Courses in Bangalore will be beneficial for students in learning the GUI test automation comprehensively and extensively.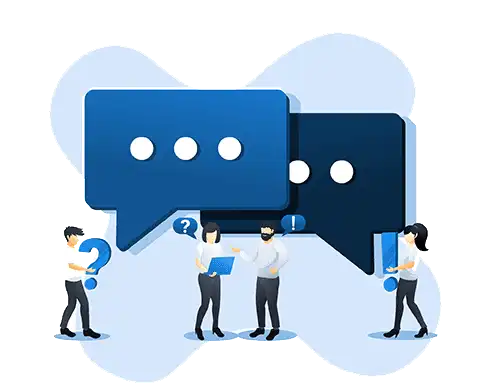 Have Queries? Talk to our Career Counselor
for more Guidance on picking the right Career for you!
Job Opportunities After Completing Ranorex Training in Bangalore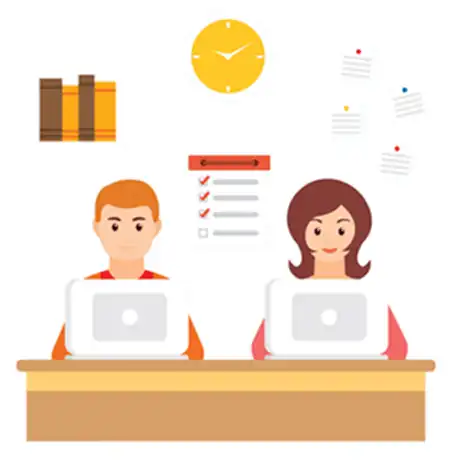 Learning the Ranorex automation tool has many benefits. Students can develop stable and reliable automated tests that provide fast feedback from testing and also maintain a low maintenance cost. Thus, freeing professionals from performing repetitive low-level manual tests results in more challenging verification of the application. This way teams can deliver high-quality applications to end-users. Professionals also can achieve test automation goals by working tightly as a team. Since the whole team is responsible for delivering quality applications, it is imperative that every team member contributes their best for delivering the best output. It is also quite important to note that Ranorex supports Keyword-driven testing and with the help of this technology it is made sure that each person's skill is put to the best use. The testing tool also helps the teams to be productive from day one. Its easy-to-use tools and built-in methodology benefits testing engineers to create automation test cases that are efficient and maintainable regardless of coding expertise. By Enrolling in our Ranorex Training in Bangalore, students can broadly learn the benefits and the whole curriculum in a smart and proficient way.
The Roles and Responsibilities of GUI Test Automation Engineer include,
Write, design, and execute automated tests.
Maximize test coverage for most features of the system.
Determine the priority for test scenarios and create execution plans to implement these scenarios.
Write documentation for automated processes including test plans, test procedures, and test cases.
Build automation frameworks.
Log and document bugs in the tracking system.
Set up Continuous Integration.
Companies hiring for Ranorex professionals are Accenture, Cognizant Technology, Virtusa consulting, Tech Mahindra, Sapiens Technologies, Indium Software, BNP Paribas, etc. Finally, to talk about the salary of the Ranorex professionals, Ranorex professionals earn a high payroll per year. Their salaries amount up to Rs. 10 to 15 lakhs per year for experienced persons. Join FITA Academy's Ranorex Test Automation Classes in Bangalore and enjoy learning the course from the best industry professionals.
Student Testimonials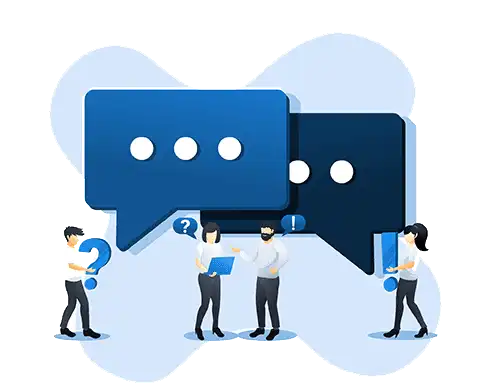 Have Queries? Talk to our Career Counselor
for more Guidance on picking the right Career for you!
Additional Information
Ranorex is a GUI automation tool for testing web-based, desktop, and mobile applications. Ranorex uses programming languages such as VB.Net and C# to automate applications. It doesn't have its own scripting language. Ranorex supports programming languages like Silverlight, .NET, Winforms, JAVA, SAP, WPF, HTML5, Flash, Flex, and applications like Windows Apps(Native and Hybrid), iOS, and Android.
Ranorex – A GUI Automation tool
Ranorex is mainly designed for GUI test automation because GUI is what makes a website or an application look aesthetic and appealing. The GUI elements are menus, icons, text boxes, lists, dialog boxes, etc. It is imperative to test them from an end-user perspective. Testing them from the end-user perspective gives testing engineers an idea of which features work according to their design specifications and which features don't. This process helps them rectify the changes and make the website or application work according to its purpose and user-friendly. But the testing process takes time and is also complex. Therefore to ease up the work, and automation test tool was introduced in 2007 called Ranorex Studio by an Austrian software development company called Ranorex Inc.
The Ranorex Studio uses the Xpath query language which makes the work of the Testing engineers easy by helping them to find all the GUI components faster. The Ranorex studio also has the record and playback interface that records the UI actions to automate the UI testing. Most importantly, Ranorex Studio has become the famous GUI automation tool in the automation field, supporting the codeless approach.
FITA Academy is the leading institute in providing the best industry-based Ranorex Courses in Bangalore. Join our institute to have a proficient understanding of the tool and be the best in your field.
Let's see the technologies and devices Ranorex studio completely supports:
Windows OS 7,8,9 and 10. Windows Server 2008 to 2016.
Programming languages like .NET, ActiveX, Delphi, Java, Telerik, and Microsoft Office Apps.
Android and iOS Testing.
Cross-browser testing.
Ranorex is a good option for performing automated testing in Continuous Delivery and DevOps environments which expects fast testing and testing results. The Ranorex Studio also possesses a wide range of testing tools that can be integrated with popular Continuous Integration tools, Task Management tools, and Task Scheduling tools.
With Selenium WebDriver Integration, Ranorex allows for object mapping, automatic timeout handling, identifying dynamic web elements, testing additional operating systems such as Linux and macOS.
General Use
Ranorex is the most popular automation testing tool in the market as it offers solutions for multiple environments, devices, and applications allowing for automation of desktop, website, and mobile applications. With that being said, Ranorex is most suitable for Web-based applications.
Popularity
According to a data research company, IDataLabs owns 954 customers which is about 1.2 percent of the market share in the Testing tools technology.
Learn about the Ranorex Automation Testing Tool extensively in FITA Academy. We help you to gain efficient knowledge in the tool as well as first-hand practical experience through our Ranorex Test Automation Classes in Bangalore.
Advantages of Using Ranorex
1. Multiplatform Application
Ranorex can automate any desktop, web, and mobile application but its competitors, Selenium and Katalon Studio don't support web testing while Waitr supports only web testing.
2. Code-less Test Development
Ranorex's Drag and Drop interface allows Testing Engineers to conduct Script-less tests using Keyword-driven testing. These keywords are set by experienced technical team members. Once these keywords are set, no coding background is necessary to create and maintain automated tests. Therefore, these automated tests are easy to read and design since these keywords can be reused throughout the test cases.
3. Smooth Learning Curve
Ranorex has a user-friendly UI which any beginner can self-learn by himself. Adding onto that, Ranorex Help Center has a variety of self-learning resources to help a beginner to learn the testing tool.
4. Quality Customer Support
Based on the user reviews, Ranorex's customer support is largely beneficial and helpful. The reviews also show that 10 out of 48 users declare that the company provides timely support and comprehensive response.
5. Effective team collaboration
Since Automated test development is critical and complex, it is necessary for teams to work together. While Ranorex's competitors depend on technologies to solve their team problems, Ranorex offers its own solutions for team collaboration. Join FITA Academy's Ranorex Training in Bangalore and realize your dream of becoming an Automation Test Professional with good salary perks.