Course Highlights and Why WebServices With SoapUI Testing Training in Bangalore at FITA Academy
Learning the definition of web service, its features, and the different types of Web Services - SOAP and REST.
Understanding the definition of SoapUI and its guidance in the testing of Web Services - SOAP and REST.
Understanding how to configure services in the SoapUI and use SoapUI for Web Services Automation.
Learning to set up SoapUI Free Version, SoapUI Pro Version, and Free SOAP Web Services.
Comprehending the difference between SOAP and REST services and the advantages of both REST and SOAP services.
Getting familiarised with properties of SoapUI such as Global properties, Project level property, Test Suite level property, and Test Case level property.
Getting acquainted with different steps in the SoapUI Testing such as the Delay Test step, Groovy Test Script step, Manual Test step, Run Test Case step, and Assertion Test step.
Insights on Parameterization and Data-driven test cases.
Knowledge of Assertions in SoapUI Testing such as Contains Assertion, Not contains Assertion, Response SLA Assertion, Schema Assertion, SOAP Fault Assertion, Valid Http Code Assertion, Invalid Http Code Assertion, XPath Assertion, and XQuery Assertion.
Hands-on practice on SOAP Web Services Automation which is SOAP and REST Service Automation.
Upcoming Batches
| | | | |
| --- | --- | --- | --- |
| 23-09-2023 | Weekend | Saturday (Saturday - Sunday) | |
| 25-09-2023 | Weekdays | Monday (Monday - Friday) | |
| 28-09-2023 | Weekdays | Thursday (Monday - Friday) | |
| 30-09-2023 | Weekend | Saturday (Saturday - Sunday) | |

Classroom Training
Get trained by Industry Experts via Classroom Training at any of the FITA Academy branches near you
Why Wait? Jump Start your Career by taking the WebServices with SoapUI Testing Training in Bangalore!
Instructor-Led Live Online Training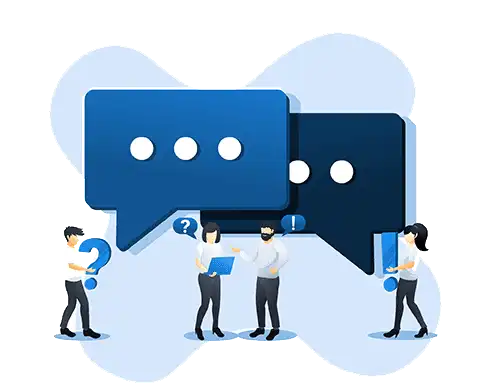 Have Queries? Talk to our Career Counselor
for more Guidance on picking the right Career for you!
Trainer Profile
FITA Academy's SoapUI Trainers are industry professionals having 10 years of experience in their field.
They have a major experience of training students by imparting industry-based skills.
FITA Academy's trainers follow a professional way of teaching.
FITA Academy's training experts have dedicated professionals with an aim to train students to their best level.
They also provide extensive hands-on training to enhance students' technical competency.
Features
Real-Time Experts as Trainers
At FITA Academy, You will Learn from the Experts from industry who are Passionate in sharing their Knowledge with Learners. Get Personally Mentored by the Experts.
LIVE Project
Get an Opportunity to work in Real-time Projects that will give you a Deep Experience. Showcase your Project Experience & Increase your chance of getting Hired!
Certification
Get Certified by FITA Academy. Also, get Equipped to Clear Global Certifications. 72% FITA Academy Students appear for Global Certifications and 100% of them Clear it.
Affordable Fees
At FITA Academy, Course Fee is not only Affordable, but you have the option to pay it in Installments. Quality Training at an Affordable Price is our Motto.
Flexibility
At FITA Academy, you get Ultimate Flexibility. Classroom or Online Training? Early morning or Late evenings? Weekdays or Weekends? Regular Pace or Fast Track? - Pick whatever suits you the Best.
Placement Support
Tie-up & MOU with more than 1500+ Small & Medium Companies to Support you with Opportunities to Kick-Start & Step-up your Career.
WebServices With SoapUI Testing Certification Course in Bangalore
About WebServices With SoapUI Testing Certification Course in Bangalore at FITA Academy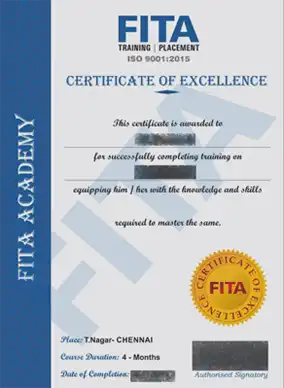 WebServices With SoapUI Testing Certification Course in Bangalore
The SoapUI Testing tool is extensively used for Functional as well as Non-functional Testings. The Certification is open for all beginners who want to comprehensively learn about API Testing. While there are no necessary prerequisites to learn this tool, basic knowledge of SOAP, WSDL, XML, and XML Namespace will be sufficient. In our SoapUI Testing Certification students can broadly learn the SOAP Web Services Functional Testing, WSDL Coverage, REST API Functional Testing, Test Refactoring, and Message Assertion Testing. Our training experts will also be giving sufficient hands-on training to install and configure SoapUI, Create Workspaces, and Navigate through the application. The training will also introduce the students to Web Services with a brush-up of the languages and the Operating Systems they use. Students will also be learning the efficiency and performance of the SoapUI Testing tool through comprehensive practical classes.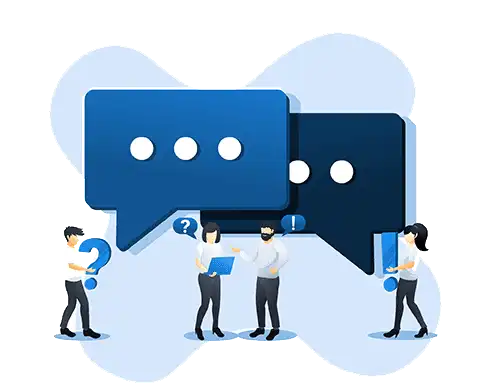 Have Queries? Talk to our Career Counselor
for more Guidance on picking the right Career for you!
Job Opportunities After Completing WebServices With SoapUI Testing Training in Bangalore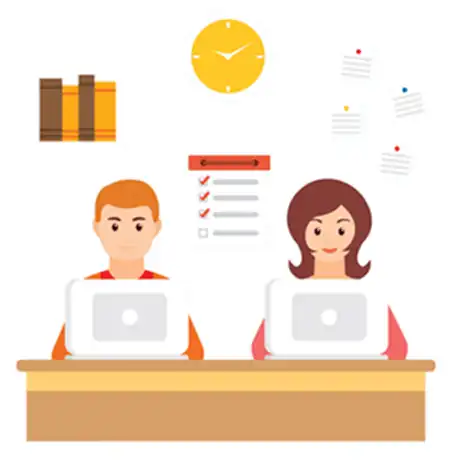 Let's start with why Testing Aspirants should choose for studying SoapUI certification. Before that let us understand the basics of SoapUI. As we have discussed above it is the world's leading Functional Testing tool for SOAP and REST Services. SOAP is an abbreviation for Simple Access Object Protocol. The Protocol is the definition for exchanging information in the form of Structured Data like XML, JSON, or plain data with the aid of Web Services or Web API in Computer Networks. Apart from these basics, let's understand the reasons to learn SoapUI certification for a healthy and established career. Learning SoapUI has many benefits for the aspirants. First, SoapUI is an open-source testing tool that can operate in cross-platforms. Its main usage is to test the Web Services and Web APIs. The SoapUI Testing tool can be easily handled by both technical and non-technical users. Second, the Testing tool is also capable of performing testing the applications based on both Representational State Transfers (REST) and Service-Oriented Architectures (SOA). Using the SoapUI Testing tool, Testing Engineers can automate many Testings such as Functional Testing, Non-functional Testing, Compliance Testing, Regression Testing, Service Testing, and Load Testing for Web APIs.
Also, all standard protocols like HTTP, HTTPS, SOAP, WSDL, REST, AMF, JDBC and JMS, etc are supported by SoapUI. Third, SoapUI can be integrated with a lot of popular building tools like Apache Ant, Hudson, Maven, and JUnit. These are the bright sides of learning the SoapUI Testing tool. There are many other features and advantages the SoapUI Testing tool possesses, which students can learn in-depth in our SoapUI Certification.
Moving on to the job profiles that are associated with the SoapUI Testing tool is,
Automation Tester
QA Automation Engineer
Quality Assurance Engineer
Automation Engineer
Automation QA Engineer
Quality Engineer
Software Engineer
Lead Quality Assurance Engineer
The salary of these professionals depends on various factors such as experience, skills, roles and responsibilities, company, location of the company, etc. The salary of an entry-level SoapUI developer is Rs. 3,22,893 per annum. The mid-level professionals earn around Rs. 6,40,610 per annum. The experienced professionals earn around Rs. 9,76,020 per annum. Join FITA Academy's WebServices SoapUI Testing Course in Bangalore to efficiently learn the Web Services Testing which is the SoapUI and REST Testing and get your dream IT Testing job.
Student Testimonials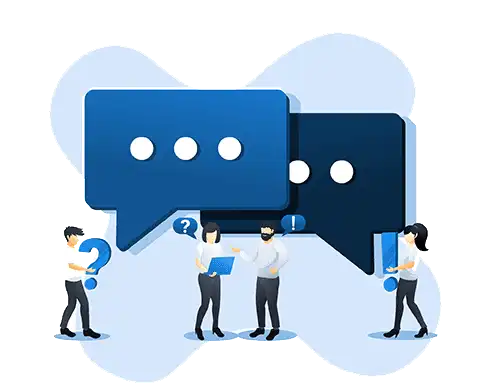 Have Queries? Talk to our Career Counselor
for more Guidance on picking the right Career for you!
WebServices With SoapUI Testing Training in Bangalore Frequently Asked Question (FAQ)
Additional Information
As we saw many times before, the SoapUI Testing tool is used for testing Web Services such as Simple Object Access Protocol (SOAP) and Representational State Transfer (REST). So let us see in-depth about each concept.
What is a Web Service?
Web Service is a Service through which two Software applications communicate with each other and exchange information to deliver the expected service a customer/user is asking for.
What is Web Service Testing?
Web Service Testing is the testing of the Web Service to check whether the Service is working fine as per its design and functionality. When the Web Service is tested, mainly four parameters are tested. One is Functionality, the second is Reliability, and the other two are Performance and Security. The communication which happens between the software applications takes place through the API which is facilitated by the Web Service. Therefore, it is otherwise called API Testing of the Web Service. In many ways, Web Service Testing is similar to Unit Testing. We can test the Web Service both Manually and also through Automation tools like SoapUI.
FITA Academy provides the Best SoapUI Testing Training in Bangalore to provide students the best learning platform to help them achieve their career goals.
Why is Web Service Needed?
Web Service has become essential in today's modern digital world. Whatever information we need, we utilize the internet to acquire or get information. The Service through which we acquire information is called Web Service. Even though APIs facilitate two Software Applications to communicate and share information with each other, it is the Web Service that most importantly facilitates communication. It is that important.
Since most of us now depend on the Internet and Software Applications to ease our day-to-day activities, Web Services have become essential and paramount in getting the information that we require from the internet.
Web Service Protocols
Web Service can be implemented in many ways, but there are two popular implementation approaches.
Simple Object Access Protocol (SOAP)
Representational State Transfer Architecture (REST)
SOAP
SOAP is a Standard Protocol that can send and receive Web Service requests and responses. It uses the XML programming language to send and receive requests and hence the information shared is platform-independent. The requests which the SOAP sends and receives are called SOAP messages. These messages are shared between the provider applications and the receiver applications within the SOAP envelope. Since SOAP uses HTTP, its messages are not blocked by the firewalls.
REST
REST stands for Representational State Transfer. The operation of the REST is that it facilitates the interactions between the clients and services. Here REST uses a simple URL for sending requests, as SOAP uses XML language for sending requests.
REST uses Codes to communicate to determine whether the user has access to APIs or not. For example, code 200 or 201 indicates successful interaction with the response body while 400 indicates a bad or a broken request or else the request URI does not match the APIs in the system. The API request parameters or method parameters can be sent via GET or POST variables.
The REST API supports both XML and JSON programming languages for Web Service Testing. The REST API is usually preferred for Mobile as well as Web Applications testing as it makes the applications work faster and smoother.
WSDL
WSDL is an abbreviation for Web Services Description Language which is based on the XML language which describes the services offered by a web service. As the language is based on XML, it describes all the operations offered by the particular web service in the XML format. WSDL also defines how the services can be called, what input we have to provide and what will be the response format generated for each web service.
Join our Best WebServices with SoapUI Testing Training in Bangalore at FITA Academy and enjoy learning your course from the teaching of the best industry experts.
How to test a Web Service?
We can test Manually
Create your own Automation code
Or use the Off-the-shelf Automation tool like SoapUI
Web Services Automation involves the following steps.
Comprehend the WSDL file.
Understand the operations the particular web service provides
Determine the XML request format that needs to be sent
Determine the XML response format
Use an automation tool or manually write the code to send a request and validate the response.
These are the essential parameters to know about Web Services and Web Service Testing. Join FITA Academy's Web Service Testing Training in Bangalore to be trained profoundly in the SoapUI Testing tool. We also offer placement assistance to provide students varied career opportunities.