Course Highlights and Why Coded UI Training in Bangalore at FITA Academy
Learning the basics of the Coded UI Testing tool such as Visual Studio Interface Overview, C# basics, Coded UI Test Structure, Test File types, and File Relationships.
Learning to create coded UI tests, Record Test Steps, Recorder control, and Method Generation.
Performing Assertions using UI Locator, Selecting Objects with the UI Locator, Using Coded UI comparisons, and Manually Coding Assertions.
Understanding the UI MAP, Accessing the UI Map, understanding Control names, and Parent Windows and UI Map Maintenance.
Executing & Evaluating Results, Running Coded UI Tests, Evaluating Log files, Understanding Assertion Failures, and Collection files.
Debugging and Troubleshooting, Evaluating Asserion Statements, Storing results, Updating control Statements, and learning the debugging process.
Understanding Data-Driven Testing, Creating Data Sources and Data-driven tests and modifying Assertions with Data-driven Tests.
Capturing Dynamic Data from Objects, Creating Multiple UI Maps, Using Regular Expressions, Regular Expressions Operators, Regular Expressions for Data Capture, Performing Dynamic Object Handling.
Modifying Mapped Objects, Handling File Input and Output, Reading and Writing Data from files, Logging options, and Checking Database connectivity.
Executing Queries, Managing Playback Settings, Synchronizing Coded UI Tests, Mapping Automation Testings, etc.
Upcoming Batches
| | | | |
| --- | --- | --- | --- |
| 23-09-2023 | Weekend | Saturday (Saturday - Sunday) | |
| 25-09-2023 | Weekdays | Monday (Monday - Friday) | |
| 28-09-2023 | Weekdays | Thursday (Monday - Friday) | |
| 30-09-2023 | Weekend | Saturday (Saturday - Sunday) | |

Classroom Training
Get trained by Industry Experts via Classroom Training at any of the FITA Academy branches near you
Why Wait? Jump Start your Career by taking the Coded UI Training in Bangalore!
Instructor-Led Live Online Training
Take-up Instructor-led Live Online Training. Get the Recorded Videos of each session.
Travelling is a Constraint? Jump Start your Career by taking the Coded UI Online Course!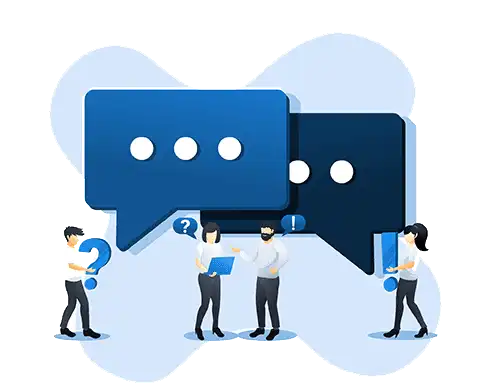 Have Queries? Talk to our Career Counselor
for more Guidance on picking the right Career for you!
Trainer Profile
FITA Academy's Coded UI trainers are professional industry experts having work experience of 10 years.
They have broad working experience by working for both national as well as international clients.
They have been a part of successful project completions in their field.
They possess sound technical knowledge of the testing tool.
They are dedicated to providing the best educational support for students to help them establish their careers.
Features
Real-Time Experts as Trainers
At FITA Academy, You will Learn from the Experts from industry who are Passionate in sharing their Knowledge with Learners. Get Personally Mentored by the Experts.
LIVE Project
Get an Opportunity to work in Real-time Projects that will give you a Deep Experience. Showcase your Project Experience & Increase your chance of getting Hired!
Certification
Get Certified by FITA Academy. Also, get Equipped to Clear Global Certifications. 72% FITA Academy Students appear for Global Certifications and 100% of them Clear it.
Affordable Fees
At FITA Academy, Course Fee is not only Affordable, but you have the option to pay it in Installments. Quality Training at an Affordable Price is our Motto.
Flexibility
At FITA Academy, you get Ultimate Flexibility. Classroom or Online Training? Early morning or Late evenings? Weekdays or Weekends? Regular Pace or Fast Track? - Pick whatever suits you the Best.
Placement Support
Tie-up & MOU with more than 1500+ Small & Medium Companies to Support you with Opportunities to Kick-Start & Step-up your Career.
Coded UI Certification Course in Bangalore
About Coded UI Certification Course in Bangalore at FITA Academy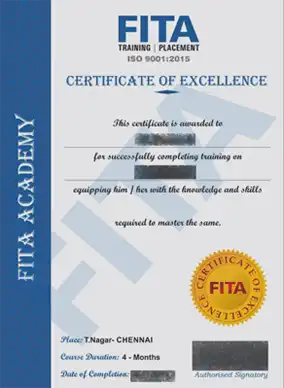 Coded UI Certification Course in Bangalore
The Coded UI Certification can be taken by candidates aspiring to be Automation Experts, Business Managers, Manual Testers, and Web Developers. Possessing a good knowledge of Programming and its Basics is necessary to fully understand and being efficient in this tool. Enrolling in the Coded UI Certification has its own benefits. The major benefit is the career opportunities the tool provides for its aspirants. Since most software companies prefer automation testing for testing their software products, automation tools have become in-demand tools and have gained popularity in the testing domain. One among them is the Coded UI Testing tool which has become prominent for its usability, reliability, and efficiency. Students will be learning the fundamentals and core skills related to the Coded UI Testing tool. Some of the course highlights that students will be learning at our Academy are Test Automation Basic Concepts, Managing Automation Projects, Building Test Automation Suits in Visual Studio, Understanding End to end Frameworks, Test Automation and its Significance, Adding Assertion to the list, Data-Driven Testing, Debugging and Troubleshooting, Test Executing and Evaluating Results, Dynamic Data from Objects. Enroll in the Coded UI Training in Bangalore at FITA Academy and rightfully earn your certification by successfully completing your training.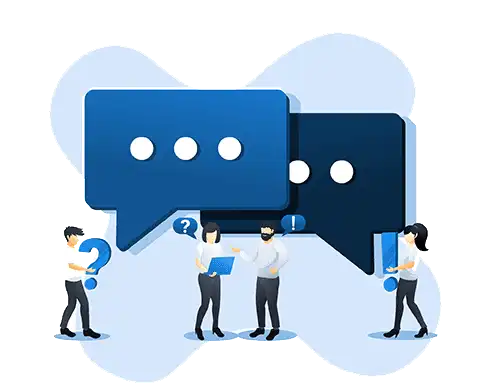 Have Queries? Talk to our Career Counselor
for more Guidance on picking the right Career for you!
Job Opportunities After Completing Coded UI Training in Bangalore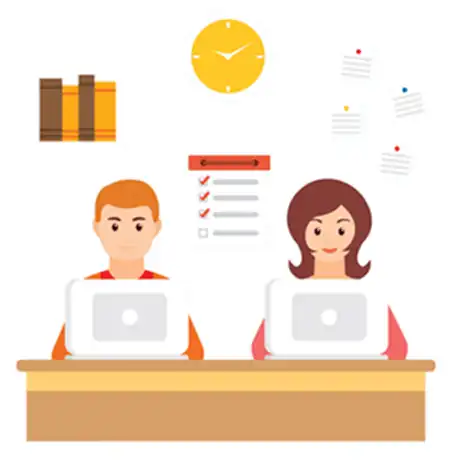 Let's learn the reasons why Coded UI is one of the best tools in the field for performing Automation Testing. First, it allows both the Developers and Software Testing Engineers to work/collaborate effectively using a known/unanimous programming language. It provides its support for testing both web Applications as well as Windows Applications. The tool can perform a mechanism called Element Identification Mechanism which is seen as a great feature of the Testing tool. It has a Playback Engine that supports commands like 'WaitForControlExist' and 'WaitForReadyLevel', etc. Second, it possesses 'TestAgents' which assists Testing Engineers to run Automation testing even on remote machines. It helps automation teams to develop sophisticated test cases with a layered framework. Third, the tool also supports "Descriptive Programming" which allows Testing Engineers to automate scenarios based on object properties. The tool allows to development of extensive test suites and also performs testing in local environments. Using Log4net.dll, Testing Engineers can even log the results and capture exceptions in an effective manner.
Finally, the tool also extends its support to perform AJAX controls The benefits are many. By enrolling in the Coded UI Training in Bangalore, students can extensively learn about the Testing tool.
To talk about the job roles that are associated with the Testing tool are as follows.
Software Technologist
Microsoft Coded UI Test Application Designer
UI Technical Specialist
Automation QA Engineers
Quality Analyst
Software Test Engineer
QA Automation Specialist
Join our FITA Academy's Coded UI Course in Bangalore to get efficiently trained by learning the industry practices and methods.
Student Testimonials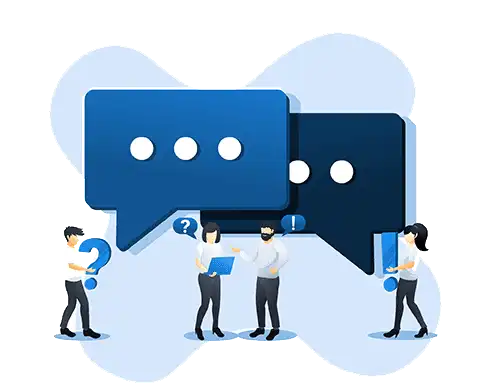 Have Queries? Talk to our Career Counselor
for more Guidance on picking the right Career for you!
Additional Information
What is Coded UI?
Coded UI is an Automation tool to perform User Interface testing for Software Applications. The tool is also designed to perform the Functional Testing of UI Controls. It can also perform the testing of an entire application and can even automate the manual test scripts.
Features of Coded UI Testing tool
Functional Testing
Generate Code in Visual Basic/C#
Can be integrated with ALM Story
Rich Extensibility
Recording and Resilient Playback
Join FITA Academy's Coded UI Training in Bangalore to become proficient and competent in your domain.
Coded UI Test Supported Technologies
As we saw before, Coded UI supports the testing of the UI that is, the User Interface of the Software applications. These applications can be either Windows-based or Web-based applications.
With that, let's see the technologies supported by the Coded UI Test Automation tool.
Window Desktop Applications.
Web Services – SoapUI and ASPX, etc.
Windows Mobile Applications.
Window Presentation Foundation
Web Applications – HTML, HTML5 and Silverlight.
How to develop Coded UI Test Scripts?
The following steps are performed to create Coded UI Test Cases.
Developing codes from Existing Action Recording ie Converting the Manual Test Recording
Developing new Coded UI Tests from scratch
Writing Automation codes from scratch
How to perform Coded UI Test?
We can perform the Coded UI Test in two different ways.
Coded UI Record and Playback
Coded UI Hand Coding
FITA Academy's Coded UI Course in Bangalore will provide a major learning experience for automation testing aspirants. Join FITA Academy to enjoy learning your course.
To perform the Coded UI Testing we have to follow the following steps.
Create a Coded UI Test Program
Add a Coded UI Test File
Record a sequence of actions
Verify the values in the UI fields
View the generated test-script codes
Add more actions and Assertions in the UI fields
Edit the details of the test activities and assertions
Run the test
Best Practices for writing the Coded UI Test Scripts (CUIT)
Frequently use the Coded UI Automation Test Builder.
Use the UIMap.designer.Cs file as it is. Don't try to modify the file because the changes made to the file will be over-written.
Develop your tests as a sequence of recorded methods.
Each recorded method should perform on a single page, form, or dialog box.
When creating a method, name it with a meaningful name instead of a default name. A meaningful name helps to identify the purpose of the method.
Restrict each recorded method to less than 10 actions. This approach will make the process easier to replace a method if the UI changes.
To create UI assertion, Coded UI Test-Builder can be used. Using Coded UI Test Builder automatically adds an assertion method to the UIMap.Designer.cs.file.
If the User Interfaces either change or re-records the affected sections of an existing test method, then re-record the test methods.
Coding using the AP by using the methods and properties in the classes created in the UIMap.Designer.cs.file will make our work more reliable and productive.
Contents of the Coded UI Test
UIMap.Designer.cs – This file has the code view of the UIMap. This file is generated when the Testing Engineer records the UI interaction or when some objects are manually added to the UIMap.
UIMap.cs – Any modification or customization to the UIMap is stored in UImap.cs. Initially, this file will be blank and will be populated later on. If the changes are directly made to the UIMap.Designer.cs.file, ensure it is not recorded otherwise all changes will be lost.
CodeUITest1.cs – This file possesses Coded UI Test Class, Test Methods, Assertion Invocation, and Method Invocation. All methods and assertions are by default invoked from this file.
UIMap.uitest – This file is an XML representation of the UIMap Class. This file has windows, controls, properties, methods, actions, and assertions. It is edited only through the UIMap editor.
These are the basics of the Coded UI Test Automation tool. To learn the tool comprehensively, students can enroll in FITA Academy which is the Best Coded UI Training Institute in Bangalore.