Course Highlights and Why QTP Training in Bangalore at FITA Academy?

Learning the definition of Automation Testing, its advantages, types, and features.

Understanding Manual Vs Automation Testing, time to start Automation testing, things to automate, etc.

Comprehending the definition of Cycle, Iteration, Class, Objects, Properties, Values, Operators, and Variables.

Knowledge of Automation Testing Process, QTP Architecture, VBScripting Business Operations for Windows Application, VB Scripting Business Operations for Web Application.

Getting familiarised with Object Repository, Repository Contents, VB Scripting, Declaring Variables, Descriptive Programming, etc.

Getting acquainted with Condition Statements, Looping Statements, Methods, Commenting, etc.

Insights on Types of Objects in QTP, Start Transaction, End Transaction, Synchronisation Point, Data-Driven Testing, etc.

Apprehending Regular Expressions, Recovery Scenarios, Types of Recovery Scenarios, Object-State, Test Run Error, Application Crash, Associate Recovery Scenarios.

Introduction to Frameworks - Linear Framework, Modular-Driven Framework, Data-Driven Framework, Hybrid Framework, Keyword-Driven framework, etc.

Hands-on practice of Automation Management, Automation Standards, and Automation Plan.
Upcoming Batches
09-12-2023
Weekend
Saturday (Saturday - Sunday)
11-12-2023
Weekdays
Monday (Monday - Friday)
14-12-2023
Weekdays
Thursday (Monday - Friday)
16-12-2023
Weekend
Saturday (Saturday - Sunday)

Classroom Training
Get trained by Industry Experts via Classroom Training at any of the FITA Academy branches near you
Why Wait? Jump Start your Career by taking the QTP Training in Bangalore!
Instructor-Led Live Online Training
Take-up Instructor-led Live Online Training. Get the Recorded Videos of each session.
Travelling is a Constraint? Jump Start your Career by taking the QTP Online Course!
Trainer Profile
FITA Academy's QTP/UFT trainers are industry professionals having a decade of experience in their field.
FITA Academy's trainers are First-hand professionals hailing from top software companies.
They teach the best industry practices for students to be competent enough to face their interviews and work field.
They provide extensive hands-on training practices for students to achieve proficient technical competency.
They are part of the successful completion of both national and international projects.
Learn at FITA Academy & Get Your
Dream IT Job in 60 Days
like these Successful Students!

Features of QTP Training in Bangalore at FITA Academy
Real-Time Experts as Trainers
At FITA Academy, You will Learn from the Experts from industry who are Passionate in sharing their Knowledge with Learners. Get Personally Mentored by the Experts.
LIVE Project
Get an Opportunity to work in Real-time Projects that will give you a Deep Experience. Showcase your Project Experience & Increase your chance of getting Hired!
Certification
Get Certified by FITA Academy. Also, get Equipped to Clear Global Certifications. 72% FITA Academy Students appear for Global Certifications and 100% of them Clear it.
Affordable Fees
At FITA Academy, Course Fee is not only Affordable, but you have the option to pay it in Installments. Quality Training at an Affordable Price is our Motto.
Flexibility
At FITA Academy, you get Ultimate Flexibility. Classroom or Online Training? Early morning or Late evenings? Weekdays or Weekends? Regular Pace or Fast Track? - Pick whatever suits you the Best.
Placement Support
Tie-up & MOU with more than 1500+ Small & Medium Companies to Support you with Opportunities to Kick-Start & Step-up your Career.
Why Learn QTP Training in Bangalore at FITA Academy?
Live Capstone Projects
Real time Industry Experts as Trainers
Placement Support till you get your Dream Job offer!
Free Interview Clearing Workshops
Free Resume Preparation & Aptitude Workshops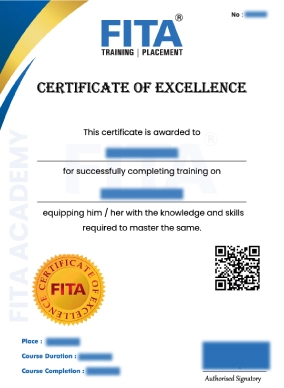 QTP Certification Course in Bangalore
Our QTP/UFT Certification is open to all freshers who want to learn Automation Testing. The Certification Course can also be taken by Quality Analysts, Automation Engineers/Testers, Developers, and Manual Testers. While there are no prerequisites for learning QTP/UFT Certification, basic knowledge of Manual Testing will help you to understand the technology better. The Certification Course will help you to learn the Web, API, Mobile, RPA, Hybrid, and Enterprise Applications extensively. At the end of the course, students will be proficient in Fundamentals of Automation Testing, VB Programming and its best practices, Framework Designing and Automation Project Planning, Automation Test Scripts, Basic Concepts of Object Repository and Object Identification, Test Methods and Recording Modules, Inserting Various Checkpoints in UFT, Integration of ALM to UFT, etc. FITA Academy's QTP Course in Bangalore will assist students in learning the QTP/UFT testing tool broadly, shaping them as professional experts in handling the QTP/UFT testing tool.
Have Queries? Talk to our Career Counselor for more Guidance on picking the
right Career for you!
Placement Session & Job Opportunities after completing QTP Training in Bangalore

QTP stands for Quick Test Professional which is now acquired by MicroFocus. After being acquired by MicroFocus, the company changed the name of the testing tool to Unified Functional Testing (UFT). From here onwards, QTP will be addressed as UFT. There are many reasons to learn UFT. First of all, QTP supports many technologies like SAP, .NET, Java, Web Services, Windows, and Web. The UFT majorly provides technical support to its customers. The UFT testing tool integrates well with its Test Management tool, HP Quality Centre. The tool also provides an excellent framework called Business Process Testing Framework which takes care of input and output parameters, test iterations, components, and test executions. This process is majorly used for carrying out codeless test automation. The UFT Testing tool also automates Microsoft Excel and Outlook through COM and VBScript. This is mainly helpful for Business people and Testing Engineers as both use the above applications extensively for their work. Since QTP is coded using VBScript it is easier to learn for beginners and comes with an in-built IDE which is also easy to utilize. Automation is a real complex process but with UFT the automation process is simple since it has an object repository.
The Job profiles associated with the QTP testing tool are as follows,
Test Automation Engineer
UFT Automation Tester
QTP Test Analyst
The salary of these professionals depends on various factors such as roles and responsibilities, company, location of the company, etc. The salary of the entry-level professionals is around Rs. 3 lakhs per year. The salary of medium-level professionals is around Rs. 6 to 7 lakhs per year while the salary of experienced professionals is around Rs. 8 to 10 lakhs per year. Join FITA Academy's QTP Training in Bangalore to learn the latest advancements and developments in the Automation Testing field.
Success Story of QTP Training in Bangalore
FITA Academy's QTP Training in Bangalore is the right course for Beginners to learn about Automation Testing. The training also has helped me to learn about automation testing technology broadly. Through the training, I understood the importance of automation testing in the current trend. The course is a must-learn for anyone interested in Automation testing.
Enrolling in the UFT Training in Bangalore for learning about Automation testing has helped me in many ways to understand the technology deeply. The trainer was friendly as well as professional in handling the concepts neatly. I enjoyed learning the course. Thanks to my trainer for patiently clearing our doubts and assisting us also in our career paths.
Due to the intense and neat training provided by my trainer I was able to learn Automation Testing properly. My trainer has done a wonderful job in teaching the concepts clearly. I will surely recommend the QTP Course in Bangalore to all the freshers and automation testing aspirants to learn the course and gain knowledge about automation testing thoroughly.
I got selected as the Automation Testing Engineer in one of the Software companies with a good salary package. Thanks to FITA Academy for helping me achieve my dream.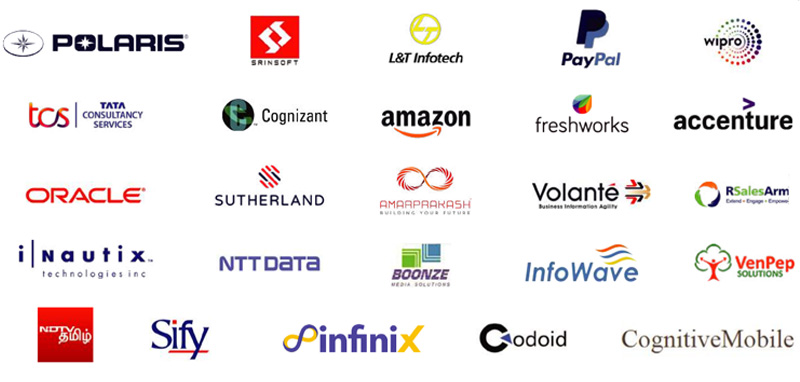 Frequently Asked Question (FAQ) about QTP Training in Bangalore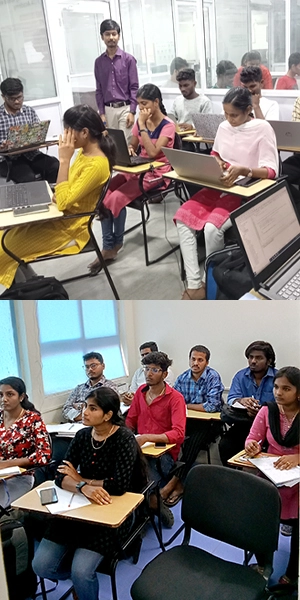 The QTP Testing tool, presently called UFT – Unified Functional Testing is an Automation Testing tool utilized to perform the Automation of the Program written by Developers. This Automation Testing finds errors, bugs, and gaps in the programming and makes it fault-less for the Software Applications to work seamlessly. Automating the Programs using the QTP Testing tool paves way for Continuous or Coherent testing without any breaks or intervals. The QTP Testing tool was first developed by a company called Mercury Interactive. It was later acquired by Hewlett Packard and presently bought by MicroFocus. The company MicroFocus renamed the QTP Testing tool Unified Functional Testing (UFT). With the help of UFT, Automation Testers can perform Automation from the Users' perspective and find bugs and errors to make the Software product a User-friendly application. The Source-code remains the same when Automation testing Engineers perform the process for different users, different operating systems, and different browsers. This process saves a lot of time and money for the business owners and also proves to be efficient in the long run.
FITA Academy provides the best Automation Testing Training in Bangalore for students to learn the QTP Testing tool efficiently and also to help them achieve their career goal of becoming proficient QTP/UFT Testing Engineer.
Why is QTP the Best Automation Testing tool?
The QTP Testing tool efficiently automates the Regression and Functional Testing of Software Applications.
Technical Testers, as well as Non-technical Testers, can easily use the MicroFocus QTP Testing tool.
The most important features such as Record and Playback are present in the QTP Testing tool.
Both Desktop, as well as Web-based applications, can be automated easily.
The QTP Testing tool most importantly allows Business Process Testing (BPT).
The QTP Testing tool is based on the easiest programming language VBScript.
The Testing tool uses only the VBScript Programming language to automate the Software Applications.
The Testing tool supports Software Development Environments like SAP and Oracle, etc.
QTP Testing tool helps the Testing Engineers to perform uninterrupted Automated Functional Testing.
FITA Academy's QTP Course in Bangalore teaches the best Automation technology for students to enhance their skills in Automation Testing.
QTP/UFT's Latest Version Features
The QTP/UFT Testing tool has many new features added to its latest version. The features are as follows.
The new version supports Windows 8.1 and Windows Server 2012 and supports Testing on iOS's Operating System Safari.
The Testing tool's Updates are automatically received on Chrome.
The new version can record and run tests on Windows Runtime Application and it can also create Object Repositories with Windows Runtime Application.
It supports new technologies like JDK 1.8, Xendesktop 7, SAP Web Dynpro ABAP for NetWeaver 7.0, and so on.
The new version can recognize and interact with objects from Siebel Web Applications, SAP Applications, etc.
The new version has the New FlexTable Test Objects Method available for advanced data grid controls.
Advantages of using QTP Automation Testing tool
It supports the most important features which are the Record and Playback.
It has a Live Screen to record Test Cases or Test Scripts which helps Testing Engineers to refer to the Screen Object Properties.
The QTP Testing tool possesses the effective Object Identification Mechanism.
It supports the add-ins like Oracle, Java, SAP, .NET, Web Forms, PeopleSoft, etc.
The Testing tool allows the Testing Engineers to enhance the already automated software programs.
The Testing tool also allows the Testing Engineers to perform varied Automation Testings such as Keyword-Driven Testing, Modular Testing, and Data-Driven Testing.
It has an inbuilt Integrated Development Environment.
The Automation Testing tool can be integrated with Test Management tools like Quality Center, Test Director, and Winrunner.
With the help of the QTP Testing tool, varied suites like Smoke, Regression, and Sanity can be easily maintained.
The tool extensively uses XML Programming Language.
The QTP Testing tool also allows Test Reporting.
The QTP Testing tool is very easy to maintain.
These are the important things to know about the QTP/UFT Testing tool which can be learned in-depth at FITA Academy through our QTP Training in Bangalore Join FITA Academy to get efficiently trained in the QTP/UFT Testing tool. We believe in providing high-standard training to students to train them to their best level.