Course Highlights and Why PhoneGap Cordova Training in Bangalore at FITA Academy?

Introduction to PhoneGap including learning its history, why to choose PhoneGap, its advantages, how PhoneGap works, support and plugin options.

Understanding PhoneGap Architecture, App Frameworks, PhoneGap Initialization, API consistency, etc.

Comprehending the role of web languages in the development of cross-platform mobile applications.

Exploring the role of web languages such as HTML5, CSS, and JavaScript in developing hybrid mobile applications.

Revising HTML5, HTML Documents, Multipage Documents, Working with Forms, learning to display images, etc.

Revising CSS3, Styling Text Elements, Basic Page Layouts, Supporting Multiple Screen Devices.

Revising JavaScript, Embedding JS into WebPages, JS Variables, Types, Objects, Arrays, and Timeouts.

Apprehending jQuery Basics, Selectors, DOM, Event Handling, in jQuery and jQuery Mobile.

Hands-on training for writing and developing PhoneGap applications, PhoneGap Applications using PhoneGap Builder, etc.

The in-depth teaching of PhoneGap Development, Testing, and Debugging concepts.
Upcoming Batches
09-12-2023
Weekend
Saturday (Saturday - Sunday)
11-12-2023
Weekdays
Monday (Monday - Friday)
14-12-2023
Weekdays
Thursday (Monday - Friday)
16-12-2023
Weekend
Saturday (Saturday - Sunday)

Classroom Training
Get trained by Industry Experts via Classroom Training at any of the FITA Academy branches near you
Why Wait? Jump Start your Career by taking PhoneGap Cordova Training in Bangalore!
Instructor-Led Live Online Training
Take-up Instructor-led Live Online Training. Get the Recorded Videos of each session.
Travelling is a Constraint? Jump Start your Career by taking the PhoneGap Online Course!
Trainer Profile
FITA Academy's PhoneGap trainers are industry professionals having a maximum experience of 10+ years in the field.
They have vast teaching experience and have trained for more than 20+ batches of students.
They are dedicated to providing the best training for students to enrich their knowledge of the technology.
Comprehensive Hands-on training is given for students to help them learn industry practices and skills.
They are from prominent software companies encompassing several accolades of achievement and proficiency.
Learn at FITA Academy & Get Your
Dream IT Job in 60 Days
like these Successful Students!

Features of PhoneGap Cordova Training in Bangalore at FITA Academy
Real-Time Experts as Trainers
At FITA Academy, You will Learn from the Experts from industry who are Passionate in sharing their Knowledge with Learners. Get Personally Mentored by the Experts.
LIVE Project
Get an Opportunity to work in Real-time Projects that will give you a Deep Experience. Showcase your Project Experience & Increase your chance of getting Hired!
Certification
Get Certified by FITA Academy. Also, get Equipped to Clear Global Certifications. 72% FITA Academy Students appear for Global Certifications and 100% of them Clear it.
Affordable Fees
At FITA Academy, Course Fee is not only Affordable, but you have the option to pay it in Installments. Quality Training at an Affordable Price is our Motto.
Flexibility
At FITA Academy, you get Ultimate Flexibility. Classroom or Online Training? Early morning or Late evenings? Weekdays or Weekends? Regular Pace or Fast Track? - Pick whatever suits you the Best.
Placement Support
Tie-up & MOU with more than 1500+ Small & Medium Companies to Support you with Opportunities to Kick-Start & Step-up your Career.
Why Learn PhoneGap Cordova Training in Bangalore at FITA Academy?
Live Capstone Projects
Real time Industry Experts as Trainers
Placement Support till you get your Dream Job offer!
Free Interview Clearing Workshops
Free Resume Preparation & Aptitude Workshops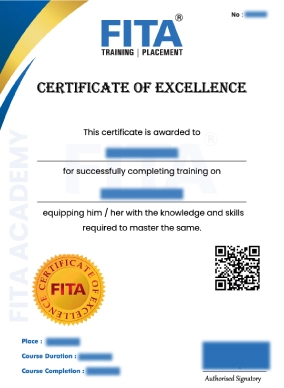 PhoneGap Certification Training in Bangalore
FITA Academy's PhoneGap Certification can be taken by candidates interested to learn Mobile Application Development as well as Hybrid Mobile Application Development. Learning PhoneGap Cordova Certification at FITA Academy will help candidates to explore more about the Mobile Application Development process extensively. Since PhoneGap Cordova uses web technologies to develop applications it will help students to be efficient in the web programming languages such as HTML5, CSS3, and JavaScript. During the certification course, students will be taught broadly about PhoneGap, its IDE, Command Line Interface, App Development, Configuration, Plugins, Testing, Debugging, and Launching the App in the Play Store or App Store. As part of the Certification, students will be given enough training for interview preparation which includes mock interviews, mock discussions, practice exams, learning industry practices, aptitude, and soft skills training. Upon successful completion of the training, students are eligible for certification and placement support/assistance. FITA Academy's PhoneGap Course in Bangalore will prove to be a valuable training program for students in gaining knowledge about the Mobile Application and Web Application Development domain.
Have Queries? Talk to our Career Counselor for more Guidance on picking the
right Career for you!
Placement Session & Job Opportunities after completing PhoneGap Cordova Training in Bangalore

PhoneGap is a Mobile Application Framework created to develop cross-platform or hybrid apps for multiple platforms like Android, iOS, Windows, BlackBerry using just three web programming languages HTML5, CSS3, and JavaScript. PhoneGap has proved to be a solution for all the problems that mobile application and development domains encounter. The major problem the domain encountered was applications built for one platform were not compatible with other platforms. So in order to solve this issue, PhoneGap was extensively used to develop applications compatible with major platforms of operating systems. Hence, in this case, developers need to learn only three important web languages such as HTML5, CSS3, and JavaScript. So the rest of the work is done by PhoneGap Framework such as maintaining the look and feel of the app by making use of the web APIs. Let us see how this PhoneGap Framework works. First PhoneGap Cordova, takes the developed application and places it within the Native Webview. Webview is nothing but an application component like the Button or a Tab Bar in a Browser. This Webview displays the contents of the web application developed within the native shell to give a native feel to the application.
The Webview literally acts like a web browser but without any user interface elements like the status bar or URL field. The developed application that is running inside this native shell acts like any other web application that can open additional HTML pages, JS codes, run media files, and communicate with remote servers. The job profiles that are available after completing PhoneGap Certification are Mobile Application Developer – Hybrid Apps, Cordova Mobile Application Developer, PhoneGap/jQuery Mobile Developer, PhoneGap Developer, Cross-platform Mobile App Developer, etc. Finally, let's discuss the salary of these professionals: An Entry-level professional earns around Rs. 1,80,000 per annum. Mid-level professionals earn around Rs. 3,40,000 per annum while Experienced professionals earn around Rs. 7,80,000 per annum. Join FITA Academy's PhoneGap Cordova Training in Bangalore and confidently walk out as a skilled candidate possessing industry skills and expertise.
Success Story of PhoneGap Cordova Training in Bangalore
I am one of the students who had enrolled in the PhoneGap Cordova Training in Bangalore conducted by FITA Academy. It is one of the good training programs I have attended in recent years. The Academy has a good set of training experts as one of my friends too joined the Mobile Development Course in FITA Academy. They provide excellent training for all the software technologies and they keep up their promise of providing the best quality training for students. Students can confidently join FITA Academy and enjoy learning the course.
Learning the PhoneGap Course in Bangalore has absolutely been beneficial for me as I have got placed in a leading MNC as a Mobile Application Developer (PhoneGap Framework) with a fairly good package. All thanks to FITA Academy and my trainer for training us so well and also teaching the concepts so well that we were able to understand and perform well in our interview. I will surely recommend FITA to all the freshers who want to achieve their career goals.
Thanks to FITA Academy for conducting the PhoneGap Training in Bangalore. It was one of the best training I attended. Due to this training program, I was able to get placed as a Mobile App Developer in a startup with a good package. The training was up to expectations and I was completely satisfied with the training. I recommend FITA Academy to continue the good and quality training.
Glad to have joined FITA Academy for the PhoneGap Course in Bangalore. I am very pleased that I got an offer from a software company for the role of Mobile Application Developer. It was the training and assistance from the Academy that has helped me to set my career. Thanks to FITA Academy and my trainer for the training and assistance.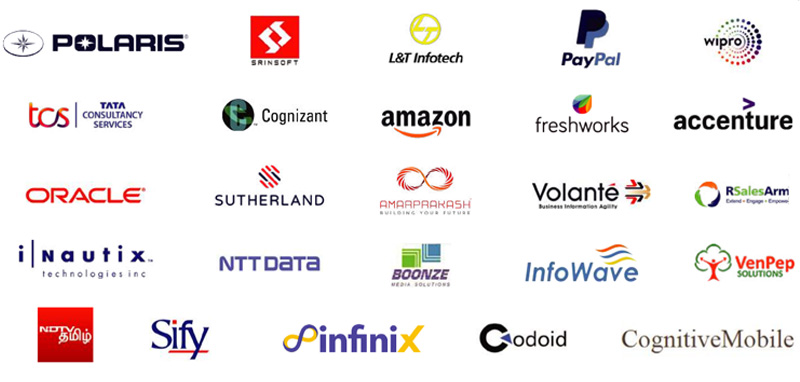 Frequently Asked Question (FAQ) about PhoneGap Cordova Training in Bangalore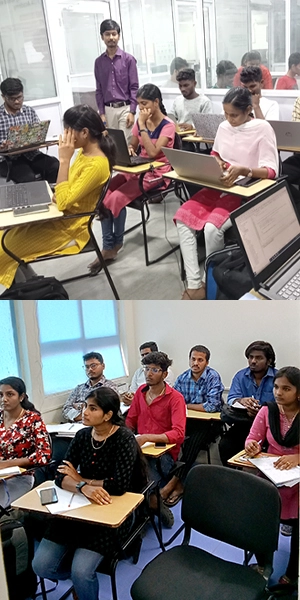 PhoneGap Cordova and its History
PhoneGap Cordova is a Mobile Application Development Framework, initially developed by a Web development company called Nitobi which is based in Vancouver, Canada. They wanted to find a solution for bridging the gap between Web applications and their inability to utilize mobile devices' native capabilities. So they started to work on a project that can be a solution which not only allows the web applications to utilize the devices' native framework but also makes it compatible with all the platforms.
Soon, the Nitobi developers discovered the Apache Cordova framework, which has proved to be a solution for all the issues the web applications had. Later the Framework was acquired by Adobe Systems and renamed, PhoneGap Cordova. Since then, Adobe Systems is the principal owner of the PhoneGap framework and responsible for all the changes and updates the framework has been receiving.
The applications that have been developed using PhoneGap Cordova are said to be neither purely native nor purely web applications. They are called Hybrid applications because they are rendered through WebView instead of the platform's native UI framework but also packed as apps for distribution having access to native devices APIs. These applications are compatible with almost all platforms or operating systems like Android, iOS, BlackBerry, and Windows. The Framework works on the principle of "Write Once, Run Anywhere" like Java. Once the code is written for a single platform, the same code can be applied to other platforms such as Mobile devices, Windows, and Desktop.
FITA Academy provides the best PhoneGap Course in Bangalore to students who want to become efficient in the Mobile Application Development domain professionally.
Why Choose PhoneGap Framework for Mobile Application Development over other frameworks?
The Cross-platform Support

Mobile Application Development is seen as a difficult, long and tiring process. Before Mobile App Frameworks were even discovered, developers who are developing mobile applications for a single platform, have to start from scratch if they want to develop an app for another platform or operating system. Hence to put an end to this tiring process, Mobile App Frameworks were discovered and it made the app development process happen at ease. With PhoneGap, developers can create mobile applications for all operating systems like Android, iOS, BlackBerry, and Windows.

Economical

The PhoneGap framework is suitable for all businesses who want to develop sophisticated mobile applications at a budget-friendly cost. Since the framework also supports the cross-platform feature, it is easy to build applications at an economical cost, and also launch the applications fastly in the app market. This feature highly saves time and money for businesses so that developers can efficiently concentrate on building the necessary features for a smoother experience.

Access to Native APIs

We have already seen PhoneGap mobile applications having access to Native APIs to utilize the device's features and functionalities. This helps the users to use the web applications like a native app and also provides them the experience of a native app.

High Community Support

The PhoneGap Framework has high community support and on the other side, the community is steadily growing. If you are being a fresher in using the PhoneGap framework there are tons of resources and support available for you to have a smooth experience with the PhoneGap Framework. Whatever your query is, you can easily get it resolved at the soonest and the earliest.

Provides Flexibility

The PhoneGap Framework provides many libraries and tools to choose from, for the developers to efficiently utilize the framework. Also, the major programming languages used are the web programming languages, developers need not learn any new programming language apart from HTML5, CSS3, and JavaScript.

Backend Support

Apart from providing front-end support, the framework also provides back-end support to make the development project easy. The framework developers also provide the beginners, a beginners' guide to understand the framework and also work with the framework efficiently.

Provides the UI Libraries to improve the User Interface Functionality
Since the PhoneGap Framework has Native UI libraries, the user interface of the apps(web applications) is highly improvised. This helps the users to access the web applications easily without any loading trouble or accessing trouble. Join FITA Academy's PhoneGap Cordova Training in Bangalore to achieve your career goal of becoming a Mobile App Developer with extensive skills and competency.