Course Highlights and Why Tableau Training in Bangalore at FITA Academy
General understanding of the Data Visualization Software.
Gaining skills in importing data from any kind of database.
Learning of Tableau Desktop and its categories like Tableau Desktop Personal & Tableau Desktop Professional.
Practical knowledge of Tableau Suites: Tableau Desktop, Tableau Public, Tableau Online, Tableau Server, and Tableau Reader.
Become acquainted with Dataware Concepts, BI tools, and Dimensional Data Modeling.
Learning of data connectors.
Real-time building of Tableau Dashboards.
Efficient training on Data Calculations, Aggregate Calculations, User Calculations, Table Calculations, Logical Calculations, String Calculations, and Number Calculations.
Fundamental knowledge of different types of Charts: Pareto Charts, Waterfall Charts, Bump Charts, and Funnel Charts.
Upcoming Batches
| | | | |
| --- | --- | --- | --- |
| 05-10-2023 | Weekdays | Thursday (Monday - Friday) | |
| 07-10-2023 | Weekend | Saturday (Saturday - Sunday) | |
| 09-10-2023 | Weekdays | Monday (Monday - Friday) | |
| 14-10-2023 | Weekend | Saturday (Saturday - Sunday) | |

Classroom Training
Get trained by Industry Experts via Classroom Training at any of the FITA Academy branches near you
Why Wait? Jump Start your Career by taking the Tableau Training in Bangalore!
Instructor-Led Live Online Training
Take-up Instructor-led Live Online Training. Get the Recorded Videos of each session.
Travelling is a Constraint? Jump Start your Career by taking the Tableau Online Course!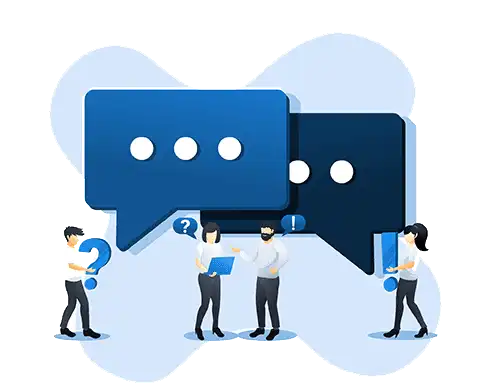 Have Queries? Talk to our Career Counselor
for more Guidance on picking the right Career for you!
Trainer Profile
The Tableau Trainers at FITA Academy are experts in their field who hold a minimum of 8+ years of experience.
The Tableau Trainers at FITA Academy are efficient professionals who handle the training according to industry practices and developments.
Tableau Trainers at FITA Academy have a vast knowledge of the subject having worked on multiple global projects.
The Tableau Trainers at FITA Academy provide career-oriented training to students and concentrate on imparting both academic and soft skills.
Trainers also act as mentors when guiding students in their career as well as professional growth.
Students can utilize the professional expertise of trainers to gain the competencies and skills related to their course or field.
Students can also get advice on career guidance and career advancement even after the completion of the course.
Trainers also assist students to face the placement process by conducting mock interviews and resume building.
Features
Real-Time Experts as Trainers
At FITA Academy, You will Learn from the Experts from industry who are Passionate in sharing their Knowledge with Learners. Get Personally Mentored by the Experts.
LIVE Project
Get an Opportunity to work in Real-time Projects that will give you a Deep Experience. Showcase your Project Experience & Increase your chance of getting Hired!
Certification
Get Certified by FITA Academy. Also, get Equipped to Clear Global Certifications. 72% FITA Academy Students appear for Global Certifications and 100% of them Clear it.
Affordable Fees
At FITA Academy, Course Fee is not only Affordable, but you have the option to pay it in Installments. Quality Training at an Affordable Price is our Motto.
Flexibility
At FITA Academy, you get Ultimate Flexibility. Classroom or Online Training? Early morning or Late evenings? Weekdays or Weekends? Regular Pace or Fast Track? - Pick whatever suits you the Best.
Placement Support
Tie-up & MOU with more than 1500+ Small & Medium Companies to Support you with Opportunities to Kick-Start & Step-up your Career.
Tableau Certification Course in Bangalore
About Tableau Certification Course in Bangalore at FITA Academy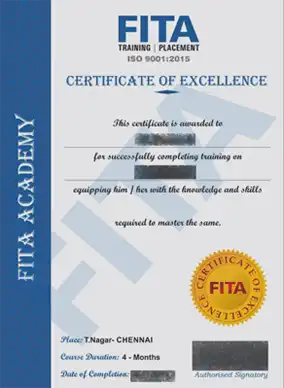 Tableau Certification Course in Bangalore
The Tableau Certification Course is one of the eminent certifications for candidates who want to get into the analytical field. The Certification also boosts the career path of one who is enthusiastic about working with raw data and numbers. Completing this Enterprise software course will majorly allow candidates to work in the two big fields which are Data Science and Business Intelligence. The Tableau Certification Course in Bangalore at FITA Academy exposes students to the real-time training of the software. Earning the certification at FITA Academy imparts problem-solving skills as well as the skills to understand the business scenarios in a much proficient way. Also technical knowledge on principal concepts such as RDBMS systems, SQL, Business Intelligence, Data Analytics to help students understand the big picture of the data visualization field. Furthermore, the certification also provides career-oriented training along with the perks of building live projects, learning the interview process, guidance in placement, assistance of professional experts, etc. Completing the Tableau Certification in Bangalore at FITA Academy will add more value to your resume and kick-start start your career as a Tableau Developer.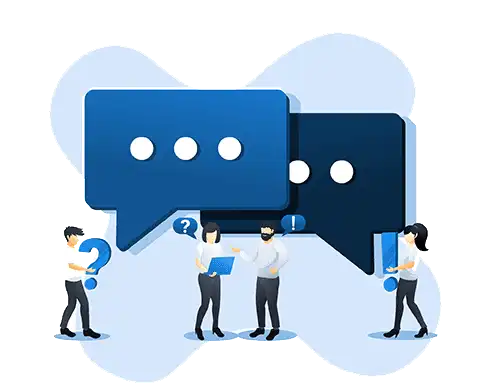 Have Queries? Talk to our Career Counselor
for more Guidance on picking the right Career for you!
Job Opportunities After Completing Tableau Training in Bangalore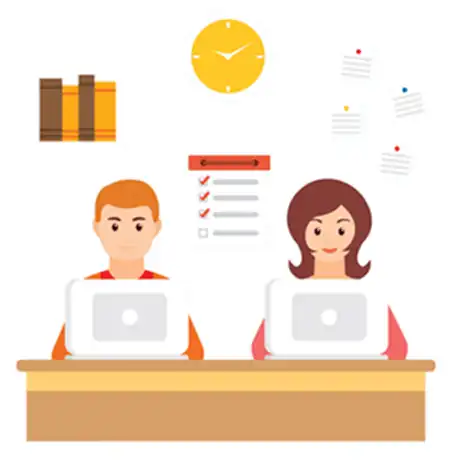 Tableau is one of the powerful Data Visualization software that is used by many big corporations. It is undoubtedly the winning tool in processing the raw data that can be understood by any professional. For the same reason, the tool is extensively used across many industries such as IT, Business, Research and Development, Banking, Communications and Media, Manufacturing, Retail, and much more. Some of the popular companies using this enterprise software are Amazon, LinkedIn, Adobe, Cisco, Deloitte, Ferrari, Skype, Wells Fargo, Citigroup, Nike, The World Bank, etc. Generally, Tableau is a Data Visualization Software that helps to process the raw data in an easily understandable format. The software is capable of extracting data from any kind of platform, say from a simple Excel sheet to complex databases like oracle, database in the cloud such as Google Cloud SQL, Amazon Web Services, etc. Then the pulled data is connected to the Tableau data engine and the data analyst works with the pulled data to create visualizations.
This is how the Tableau software works and there are many other features in the software that supports actionable insights on the data, business supporting decisions, easy visualizations, real-time data exploration.
As Tableau users are growing each year, companies are also on the lookout for tableau professionals and giving importance to certified candidates as they have deep knowledge of Business Intelligence, Data Analytics, Data Extraction, SQL, Problem-solving skills, Handling Databases, etc.
Some of the big organizations in India that are hiring Tableau professionals are Facebook, Dell, Verizon, Capgemini, Tata Consultancy Services, Tech Mahindra, Wipro, Accenture, CTS, Infosys, Deloitte, IBM, Bank of America, Microsoft, Citi, LinkedIn, Oracle, etc.
The popular job titles or roles the above-mentioned companies offering are
Tableau Developer
Tableau Analyst
Tableau Desktop Specialist
Tableau Administrator
Tableau Architect
Tableau Consultant
Data Analyst
Data Engineer
Business Analyst
Business Intelligence Analyst
Business Intelligence Developer
Business Intelligence Manager
The salaries these professionals receive vary according to the experience, location, and the company they work for.
The salary for a fresher as a Tableau Developer in India is Rs. 8,55,015 per annum.
The following specifications are given for experienced professionals who are at the mid to high level in their organizations.
The average/base salary of an experienced Tableau Developer in India is around Rs. 8,03, 095 per annum. The salary of a Tableau Developer in Haryana, Gurgaon is Rs. 12,38, 811 per annum, which is the highest pay scale for a Tableau Developer in India. In Chennai, a Tableau Developer earns around Rs. 8, 67,050 per annum.
The average salary of a Tableau Data Analyst is Rs.5,01,732 per annum.
The average salary of a Business Intelligence Developer is Rs. 8,37,052 per annum.
The average salary of a Business Intelligence Analyst is Rs. 10,40,423 per annum.
The average salary of a Data Scientist is Rs.8,49, 252 per annum.
The average salary of a Data Engineer is Rs. 10,44,747 per annum.
FITA Academy ensures students are given career-oriented training to meet the requirements of the organizations and be at the favourable position of receiving the above-mentioned perks such as getting good packages. Completing the Tableau Certification in Bangalore also helps one to stand out from the crowd and be valuable to their organization.
Also Read: Tableau Interview Questions and Answers
Student Testimonials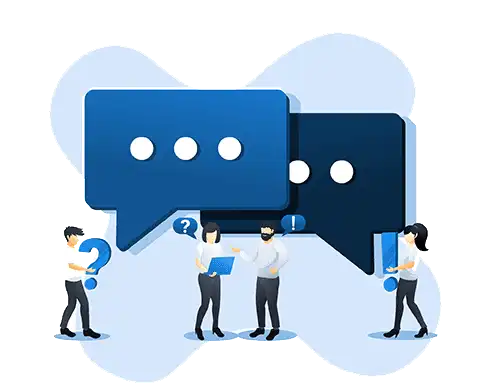 Have Queries? Talk to our Career Counselor
for more Guidance on picking the right Career for you!
Additional Information
Tableau Software is the hands-down winning software in the data visualization field. The software is predominantly utilized in the Business Intelligence Industry. The Adaptation of this software in the BI industry is mainly because of the compelling advantages it provides. From the easy-to-use features, producing quick and interactive visualizations, ability to handle large amounts of raw data to the mobile-friendly application of tableau, allowing the integration with scripting languages, developing actionable insights, etc is what makes Tableau, the in-demand software for all kinds of industry. The other great advantage of using this software is, it doesn't demand any technical or programming knowledge to operate it. Both the tableau professionals and end-users can handle the software with ease.
Tableau Software was founded by Pat Hanrahan, Christian Chabot, Chris Stolte from Stanford University in 2003 to make the database industry valuable, informative and interactive.
The success of the tool was mainly because of its assistance in the creation of interactive charts, graphs, maps, and reports and giving us actionable insights on the data extracted. It also provides comprehensive and predictive analysis of data through dashboards, charts, and mapping.
The software also has compelling features which led to more usage of the software by every industry. Some significant features are
It analyses the data in real-time.
It is powered by Visual Query Language which allows the software to extract data from any platform.
One can develop complex graphs and charts with an easy drag and drop method.
It provided the users an "n" number of visualization tools to get customized reports on data.
The data visualization reports that are generated can be integrated with multiple platforms.
To be a professional Tableau developer, the company offers five kinds of certifications under two categories.
1.Tableau Desktop: The tableau Desktop has three sub-certifications which are Specialist, Certified Associate, and Certified professional.
2.Tableau Server: Certified Associate and Certified Professional.
Moreover, Tableau Software has an active and huge community with its increasing number of users each year. The company also made some of its products as an open-source platform which are the Tableau product's suites -Tableau Reader and Tableau Public. They are now released as free software with an aim to help people create interactive data visualizations of the data they extracted from other files. The Tableau Desktop suite is available free of cost for students to assist them better in their internships, research projects and mainly developing work-related skills.
In 2019, the software is acquired by the Salesforce Company for a grand total of $15.7 billion.
Data Visualization and Analytics is a lucrative field where there are numerous opportunities for a certified candidate. The field is a solution provider as well as a prominent analytics platform that drives the success of many business organizations. So being a part of the community will only enrich one's career.
FITA Academy is one of the Best Tableau Training Institutes in Bangalore that ensures you have a gratifying career path.