Course Highlights and Why Pytest Training in Bangalore at FITA Academy
Learning the definition, uses, features, and advantages of the Pytest testing framework.
Setting up the environment to implement the test code and identifying test files and functions.
Learning the basics of the Pytest Framework and gaining the technical knowledge to implement the same.
Knowing how to execute the test cases, files, and test suites.
Teaching students how to perform parallel test execution.
Insights on how to stop the execution of test suites after the N test failures.
Knowledge of X fail/Skip tests.
Understanding the parameterization of test cases.
Learning to implement the test cases using conftest.py
Comprehending other basic concepts of Pytest Framework such as Fixtures, Grouping the tests, Matching of test names, etc.
Upcoming Batches
| | | | |
| --- | --- | --- | --- |
| 05-10-2023 | Weekdays | Thursday (Monday - Friday) | |
| 07-10-2023 | Weekend | Saturday (Saturday - Sunday) | |
| 09-10-2023 | Weekdays | Monday (Monday - Friday) | |
| 14-10-2023 | Weekend | Saturday (Saturday - Sunday) | |

Classroom Training
Get trained by Industry Experts via Classroom Training at any of the FITA Academy branches near you
Why Wait? Jump Start your Career by taking the Pytest Training in Bangalore!
Instructor-Led Live Online Training
Take-up Instructor-led Live Online Training. Get the Recorded Videos of each session.
Travelling is a Constraint? Jump Start your Career by taking the Pytest Online Course!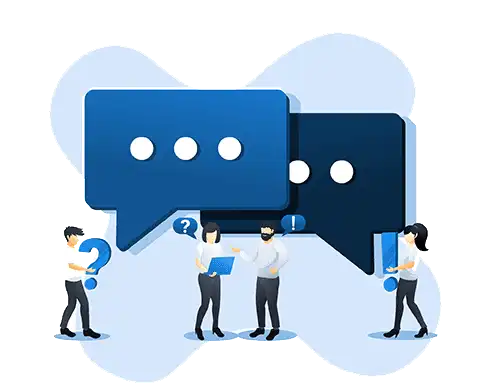 Have Queries? Talk to our Career Counselor
for more Guidance on picking the right Career for you!
Trainer Profile
FITA Academy's Pytest trainers are industry professionals, having maximum experience of more than 10+ years in their field.
The tutors are dedicated to providing precise and proper training for the students to help them achieve their career goals.
The training experts will train students according to the industry's standards and requirements.
Hands-on training for students to gain comprehensive technical knowledge to exhibit their skills and competency.
The trainers are from eminent IT organizations, who have the expertise as well as proficient knowledge in handling complex topics.
Features
Real-Time Experts as Trainers
At FITA Academy, You will Learn from the Experts from industry who are Passionate in sharing their Knowledge with Learners. Get Personally Mentored by the Experts.
LIVE Project
Get an Opportunity to work in Real-time Projects that will give you a Deep Experience. Showcase your Project Experience & Increase your chance of getting Hired!
Certification
Get Certified by FITA Academy. Also, get Equipped to Clear Global Certifications. 72% FITA Academy Students appear for Global Certifications and 100% of them Clear it.
Affordable Fees
At FITA Academy, Course Fee is not only Affordable, but you have the option to pay it in Installments. Quality Training at an Affordable Price is our Motto.
Flexibility
At FITA Academy, you get Ultimate Flexibility. Classroom or Online Training? Early morning or Late evenings? Weekdays or Weekends? Regular Pace or Fast Track? - Pick whatever suits you the Best.
Placement Support
Tie-up & MOU with more than 1500+ Small & Medium Companies to Support you with Opportunities to Kick-Start & Step-up your Career.
Pytest Certification Course in Bangalore
About Pytest Certification Course in Bangalore at FITA Academy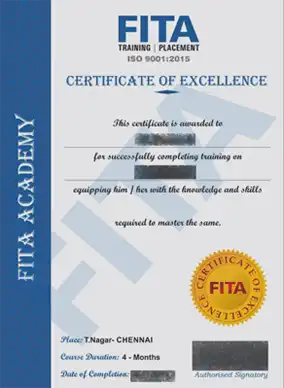 Pytest Certification Course in Bangalore
Among the various Python Frameworks for automation testing, the Pytest automation framework tool is the best framework to perform the automation testing of the Python codes. The Pytest Framework is also used for Unit Testing, Functional Testing, and End to End testing. The reason PyTest being the go-to automation testing tool for developers, testers, and quality analysts is that the Pytest Framework is feature-rich and consists of simple functions, and maintains the same code for different inputs. The PyTest Fixtures, which is one of the features of the Pytest Framework, helps developers to execute tests on different browsers and platforms. The PyTest Xdist plugin helps the teams to run parallel testing across different platforms. These are the main advantages of using the Pytest Framework and learning them will surely help you utilize these features and mainly the Pytest Framework in a more professional manner. The training will also enable candidates to be more productive in their organization and be skilled as a PyTest Automation Testing Engineer. Learn Pytest Course in Bangalore at FITA Academy to have your ambitions fulfilled and to kick-start your career journey with the right support.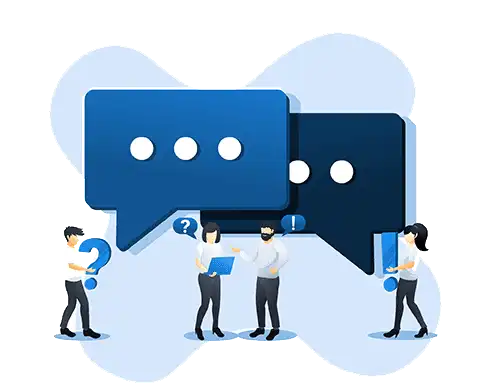 Have Queries? Talk to our Career Counselor
for more Guidance on picking the right Career for you!
Job Opportunities After Completing Pytest Training in Bangalore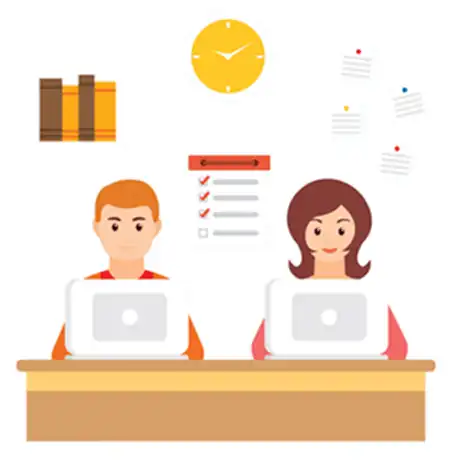 The Pytest Framework is one of the most popular Python-based automation testing frameworks. The PyTest Framework is the right career option for the aspirants who want to earn their place in the testing domain and work as an automation tester, automation testing engineer, etc. Automation testing has become more popular in the field of Software testing as automated testing is proving to be successful in making software products error and defect-free. Not only that, but it has also proved to be consistent, efficient, and easy to use. Automation Testing has now become the future. More and more IT firms are realizing the importance of Automation testing, given its credibility, performance, and scaling of businesses' software products. So if you earn a skill relating to Automation testing like the Selenium Testing tool and Pytest testing tool it will be of great value to have a long career in the automation testing field.
The reasons automation testing has a better future scope are because,
It saves time and produces fewer errors
Saves money
Better test coverage
Accuracy in testing
Reduces test cycle time
Provides better and faster outputs
Some of the companies hiring for Automation Testing Engineers are TCS, Wipro, Cygnet, Infotech, etc. Coming to the salaries of the automation testing engineers, the entry-level testers earn around Rs. 4,67,865 per annum. The mid-level professionals earn around Rs. 7,26,490 per annum. The experienced professionals earn around Rs. 1,277,426 per annum. FITA Academy's Pytest Training in Bangalore will be the major career-providing training program for students that will enhance their career opportunities to have an established career.
Student Testimonials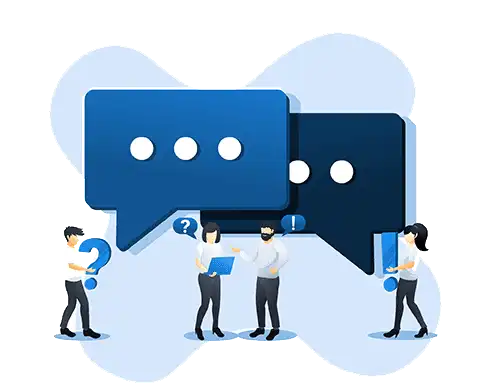 Have Queries? Talk to our Career Counselor
for more Guidance on picking the right Career for you!
Additional Information
What is Pytest Framework?
Pytest is a Python-based testing framework used to write test scripts for Databases, APIs, and UI. More than Database and UI, Pytest is mainly used for writing test scripts for APIs. The Pytest can be used to write varied test scripts from simple to complex functional tests.
Advantages of using Pytest
Easy to learn and work with because of its easy simple syntax.
Allows execution of parallel test scripts
Can run a specific test or a subset of tests.
Can automatically detect tests.
It is also an Open-source testing framework.
Features of Pytest Framework
Invocations
Having a rich command line with many options.
Test Discovery
JUnit Style XML Test Reports
Calling PyTest within Python code
Skipping Tests
Assertions
Assertions for expected exceptions, warnings, and deprecations.
Integration with the basic assert statement.
Advanced assertion introspection
Custom assertion comparisons.
Fixtures for setup/cleanup
Parameterized tests
Marking tests with attributes
Mocking modules/environments
Plugins and hooks
The Pytest Course in Bangalore provided by FITA Academy is an industry-based curriculum included with all the latest updates and developments in the field to enrich students' knowledge according to industry requirements.
Why is the Pytest Framework useful and popular?
The reason Pytest Framework is so popular among the other Python-based testing frameworks is that it addresses the major drawbacks in writing unit tests. Unit Testing is nothing but testing the small functionalities of a software product. The testing acts as the major validation that each functionality performs as per its design and operation.
The Pytest Framework is a feature-rich, plug-in-based testing tool for testing the Python codes. The PyTest Framework is an absolute pleasure to work with. Its features and philosophies will make the testing sessions so enjoyable and interesting. With Pytest Framework common tasks and advanced tasks can be achieved through time-saving commands and plugins.
Let's see some of the Pytest tools that keep the testing efficient and effective.
Less BoilerPlate

This tool allows the testers to follow the Arrange-Act-Assert model.

1. Arrange – Setting up the conditions for the test.

2. Act – Calling the function or method.

3. Assert – Condition is true.

State and Dependency Management

Pytest takes a different approach in dependency declarations that can be reused which is all because of PyTest's fixtures. Pytest fixtures are functions that create data or initialize some system state for the test suite.

Test Filtering

1. Name Based Filtering – Name-based filtering allows the testing to happen if those tests match a particular expression.

2. Directory Scoping – By default, Pytest will only run the tests that are in or under the current directory.

3. Test Categorization – Pytest gives us the power to include or exclude tests from particular categories that we decide.

Test Parameterization

In test parameterization, Pytest offers its own solution in which each test can pass or fail independently. If we don't use Pytest, the entire result will show up as a failed test even if one test passes.

Plug-in Based Architecture

The PyTest Framework can customize and add changes to the testing methods. It is one of the advantageous features of using the Pytest.

Enroll in the Pytest Training in Bangalore at FITA Academy to get trained by industry professionals and also to land your dream job.
Why Automation testing aspirants should learn Pytest Framework?
Python is one of the best programming languages for performing test automation. Since the Pytest testing framework is Python-based, automation testers can easily scale a product's performance.
Pytest framework has a rich library of useful packages of testing.
Pytest can increase the depth and scope of tests to help improve software quality.
Unlike Manual testing, the Pytest can run lengthy tests, and it even allows the tests to run on multiple computers with different configurations.
Pytest can easily run thousands of different complex test scripts during each run and provide coverage that is impossible with Manual Testing.
Unlike Manual Testing which is costly and time-consuming, the Pytest testing framework facilitates the developers by requiring them to create the tests scripts only once. Once created, the test scripts can be run over and over again at no additional cost and the process is also faster than manual testing.
Pytest can even run repetitive tests for days and hours.
The Pytest framework provides accuracy in testing, where making errors is not possible. It also records detailed results each time a test is run.
The automation testers working with the Pytest Framework have more time to create new automated test scripts and also can efficiently concentrate on improving the quality of the product rather than on finding errors and writing new test scripts each time.
FITA Academy is dedicated to providing quality training for the Pytest aspirants. With our trainer's guidance and mentorship, students can attain professionalism and expertise in handling the tool.
Learn Pytest Course in Bangalore at FITA Academy and easily grab the role of Pytest Automation Tester and start your IT career journey.