Course Highlights and Why Protocol Testing Training in Bangalore at FITA Academy?

Learn the definition of Protocol Testing, features, characteristics, and advantages.

Understanding about Network Topologies, Networking Devices, their functions, and practical uses.

Comprehending Data flow models, Protocols and Standards, IP addressing and Subnetting, and Ethernet cabling.

Apprehending Application and Transport Layer Protocols such as HTTP, FTP, Telnet, DNS, DHCP, TCP, and UDP.

Knowledge of Protocols and Technologies such as Switching Architecture, VLAN, Port Mirroring, and Monitoring and Frame Relay.

Hands-on practices of automation of TCL Fundamentals, Substitutions, Loops, and Control Structures, Working with String, lists and arrays, Procedures and Variable Scopes, etc.

Insights on Protocol Testing Procedures such as Testing Lifecycle, Testing Types, Testing Plan Development, Testing tools,
Manual Testing
, Bug Life Cycle, Bug Filing, etc.

Attaining proficiency in handling Protocol Testing tools like Traffic Generating tools, Capturing tools, Simulators, Automation tools, and Debugging tools.

Getting familiarised with Protocol Testing Concepts such as Protocol Testing types, Protocol Testing Lifecycle, Developing Test Cases and Test Plans, Bug reporting, and Trafficking.
Upcoming Batches
11-12-2023
Weekdays
Monday (Monday - Friday)
14-12-2023
Weekdays
Thursday (Monday - Friday)
16-12-2023
Weekend
Saturday (Saturday - Sunday)
23-12-2023
Weekend
Saturday (Saturday - Sunday)

Classroom Training
Get trained by Industry Experts via Classroom Training at any of the FITA Academy branches near you
Why Wait? Jump Start your Career by taking the Protocol Testing Training in Bangalore!
Instructor-Led Live Online Training
Take-up Instructor-led Live Online Training. Get the Recorded Videos of each session.
Travelling is a Constraint? Jump Start your Career by taking the Protocol Testing Online Course!
Trainer Profile
The Protocol Trainers of FITA Academy are industry professionals having a maximum experience of 10+ years in their field.
FITA Academy's Protocol trainers are dedicated professionals hailing from top software companies.
They are experts in teaching complex topics in a simple way.
They provide extensive hands-on training to students to make them skilled in technical concepts.
They provide career guidance as well as placement guidance etc.
Learn at FITA Academy & Get Your
Dream IT Job in 60 Days
like these Successful Students!

Features of Protocol Testing Training in Bangalore at FITA Academy
Real-Time Experts as Trainers
At FITA Academy, You will Learn from the Experts from industry who are Passionate in sharing their Knowledge with Learners. Get Personally Mentored by the Experts.
LIVE Project
Get an Opportunity to work in Real-time Projects that will give you a Deep Experience. Showcase your Project Experience & Increase your chance of getting Hired!
Certification
Get Certified by FITA Academy. Also, get Equipped to Clear Global Certifications. 72% FITA Academy Students appear for Global Certifications and 100% of them Clear it.
Affordable Fees
At FITA Academy, Course Fee is not only Affordable, but you have the option to pay it in Installments. Quality Training at an Affordable Price is our Motto.
Flexibility
At FITA Academy, you get Ultimate Flexibility. Classroom or Online Training? Early morning or Late evenings? Weekdays or Weekends? Regular Pace or Fast Track? - Pick whatever suits you the Best.
Placement Support
Tie-up & MOU with more than 1500+ Small & Medium Companies to Support you with Opportunities to Kick-Start & Step-up your Career.
Why Learn Protocol Testing Training in Bangalore at FITA Academy?
Live Capstone Projects
Real time Industry Experts as Trainers
Placement Support till you get your Dream Job offer!
Free Interview Clearing Workshops
Free Resume Preparation & Aptitude Workshops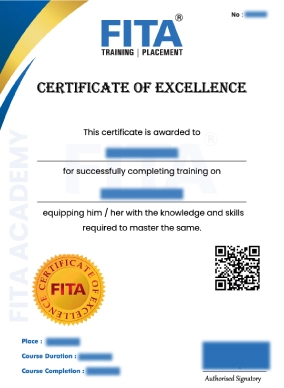 Protocol Testing Certification Course in Bangalore
FITA Academy is one of the best institutes for enrolling in Protocol Testing Training Certification. We offer extensive academic as well as hands-on training practices to enhance students' course knowledge to make them professionally meet the industry's needs and requirements. The training also includes placement guidance support offered by the expert trainers. In the placement guidance, trainers will be conducting mock interviews, mock discussions, giving real-time projects to make students academically as well as technically sound to elevate their capacity up to industry standards. FITA Academy's Protocol Testing Course in Bangalore will be your career guiding course to land you the perfect testing job.
Have Queries? Talk to our Career Counselor for more Guidance on picking the
right Career for you!
Placement Session & Job Opportunities after completing Protocol Testing Training in Bangalore

Let's understand the importance of learning Protocol Testing before moving on to the career opportunities the technology provides. Learning Protocol Testing helps aspirants to understand extensively about Network and Communication Protocol Mechanism which are essential for knowing about the data transmission that happens between computers. Protocol Testing highly allows high-performing network communication to happen because, without protocols, devices cannot understand the electronic signals that they send to each other over network connections. With the help of Protocol Testing, data can be transferred from one system to another with maximum efficiency, reliability, and security. The Protocol Testing can also determine the load capacity of data that is getting transferred because when too much load occurs the performance of the system might get disrupted. But protocol testing can determine these issues before the overall performance of the systems gets affected. Encoding and Decoding data can also be done with the help of Protocol Testing. Protocol Testing also enables implementing negative testings such as entering the invalid key, user authentication, and authorization to check which combinations are not compatible with the operating system.
Finally, Protocol Testing allows checking of the full bandwidth to understand whether it is utilized along with its speed. These are the advantages of learning Protocol Testing that makes one efficient in the Network and Communication Testing. Moving on to the job opportunities that the technology provides its aspirants are as follows.
LTE Protocol Tester
L2/L3 Protocol Tester
Malware Researcher
Threat Researcher
Functional Safety Analyst
Protocol Testing Engineer
Networking Protocol Tester
Security Researcher
Testing Professional
Lastly, the salaries of the Protocol Testing Professionals are as follows. The average salary of Protocol Testing professionals is Rs. 5 lakhs per annum. The entry-level professional earns Rs. 3 lakhs per annum. The experienced professionals earn around Rs. 9 lakhs per annum. Join FITA Academy's Protocol Testing Course in Bangalore to multiply your chances of getting hired by the best companies in the field.
Success Story of Protocol Testing Training in Bangalore
The Protocol Testing Training in Bangalore conducted by FITA Academy was extremely satisfying. I chose FITA Academy because of the suggestion of my friend. I am extremely content and happy with what I have learned. The trainers were not hesitant to teach the topic again when it was not clear. The practical classes also helped me to understand more about the testing process. I enjoyed learning the course as well as getting academically sound.
Before attending the Protocol Testing Course in Bangalore, I had no idea of the testing process nor the benefits it provides. But after attending the course at FITA Academy, I now possess a complete foundational and updated knowledge of Protocol Testing. Thanks to my trainer who has put so much effort into training us to have a profound career.
I got selected as the Protocol Tester is a software company with a good package. Thanks to FITA Academy for the wonderful support in both academics as well as placement. It was indeed a good training program. I will suggest FITA Academy to all the freshers if they want to attain proficient knowledge in the testing domain.
Attending Protocol Testing Course in Bangalore at FITA Academy has benefited me in a huge way by helping me to land a job in the testing domain. It was a good experience learning at FITA Academy. The course was taken well and it helped me to understand the technology even better. I am proud to be one of the students studying at FITA Academy and I appreciate their dedication in helping students to realize their career dream. Thanks to FITA Academy for their guidance and support in students' careers.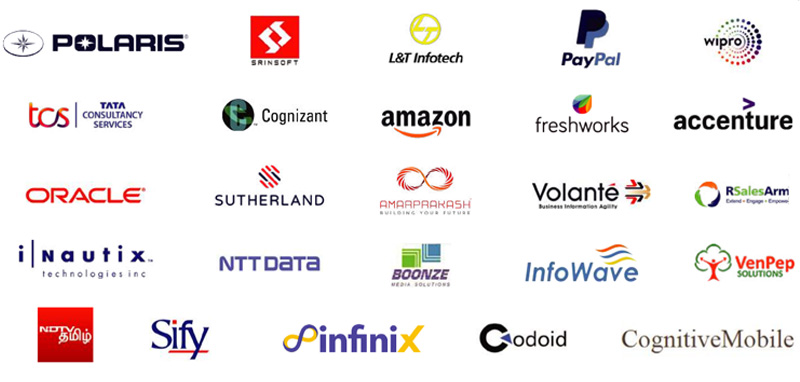 Frequently Asked Question (FAQ) about Protocol Testing Training in Bangalore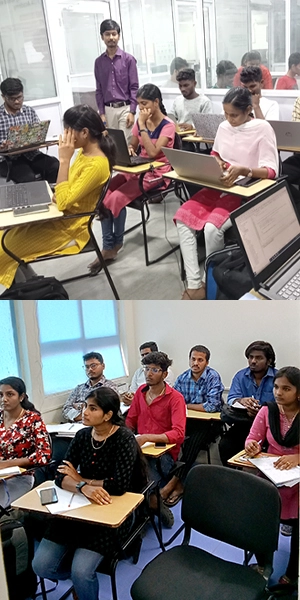 What is Protocol and Protocol Testing?
A protocol is nothing but a set of rules that has to be followed for performing any kind of process. In system communication, it means a set of rules have to be followed so that computers can understand what they send and receive. Here Protocol Testing is done for the Switching, Wireless, VoIP, and Routing devices. The main aim of Protocol Testing is to test the huge amount of data that is sent in packets over a network using protocol testing tools.
FITA Academy's Protocol Testing Course in Bangalore is a comprehensive course that has exhaustive important concepts and recent developments in protocol testing technology.
Types of Protocols
Protocols are classified into Routed Protocols and Routing Protocols.
Routed Protocols: Routed Protocols are the ones that send the data from one network to another. It transports user data and credentials like email, web traffic, and file transfers, etc. Routed protocols are nothing but the IPs, IPxs, and AppleTalk.
Routing Protocols: Routing Protocols determine the route for the routers. It is used for only testing the data transmission between the routers. Some examples of routing protocols are RIP, IGRP, EIGRP, etc.
To put it simply, a router represents a bus that is used for transportation. On the other hand, routing protocols act like signals on the road.
Types of Computer Protocols
TCP/IP – TCP and IP stand for Transmission Control Protocol and Internet Protocol. They are used to send data in small packets over the internet.
UDP/ICMP – UDP and ICMP stand for User Datagram Protocol and Internet Control Message Protocol. It is used for sending a small portion of data in small packets over the internet.
POP3 and SMTP – It is used for sending and receiving emails.
HyperText Transfer Protocol – The HTTP is for transferring the HTML page in encrypted form to provide security and also to prevent unauthorized access.
FTP – FTP stands for File Transfer Protocol and it is utilized for transporting files over a network from one node to another.
Different Types of Network Protocols (L2 and L3)
The OSI Model is a 7 layer Network Communication Protocol in which Level 2 and Level 3 are most important.
Layer 2: Layer 2 is a Data Link layer. Mac Address, Ethernet, Token Ring, and Frame Relay are all examples of Data Link layers.
Layer 3: Layer 3 is a Network layer that chooses the best path in the network for communication. An IP address is an example of a Network Layer.
The Protocol Testing Course in Bangalore will be an effective career-guiding course for students to learn industry practices and advancements.
Steps for performing Protocol Testing
To perform Protocol Testing, we need Protocol Analyzer and Simulator.
Protocol Analyzer assures that data is properly decoded along with call and session analysis. On the other hand, the Simulator simulates the various entities of the working environment.
Protocol Testing is done by a device called DUT which is a Device Under Test for performing Testing on the devices like Switches and Routers.
After performing Protocol Testing, Data packet structures are tested.
It ensures scalability, performance, Protocol Algorithm, etc by using tools like xNetworks, Scapy, and Wireshark.
Testing types for Protocol Testing
Protocol Testing includes the testing of functionality, performance, protocol stack, interoperability, etc. During Protocol Testing, basically, testing is done.
Correctness: Does packet X have been received as expected.
Latency: How long does a packet take to transit the system.
Bandwidth: How many packets can be sent per second.
Protocol Testing can be categorized into two types. Stress & Reliability Tests and Functional Tests. Stress & Reliability tests cover Load Testing, Stress Testing, and Performance Testing meanwhile Functional Testing has negative testing, conformance testing, and interoperability testing.
Conformance Testing: Conformance Testing is the testing of products for adherence like IEEE, RFC, etc.
Interoperability Testing: Interoperability testing is testing the operability of switches and routers by different vendors. This testing is done after the conformance testing is done.
Network Feature Testing: Networking Products' features are tested for their functionality. For example, features can be an ACL of a router or a port-security of a switch, etc.
Join FITA Academy's Protocol Testing Course in Bangalore to become a proficient communication and network testing professional.