Course Highlights and Why Protractor Training in Bangalore at FITA Academy?

Learning about AngularJS and the Protractor Course.

Knowing about prerequisites to install JDK, Node.JS, and Protractor on windows, Eclipse, Turn Plugin, and Visual Code Editor.

Learning the Protractor basics like Conf.js file, blocks and writing test cases, web storm, protractor runner, and autosuggestions.

Comprehending Protractor handling promises, Promise implementation through JavaScript.

Understanding Jasmine's basic features such as Before each, After each, Expect to be, Expect not to be, Expect to equal, to match, and not toEqual and Test suites.

Working with Locators, Wrapper Class, Repeaters.

Getting acquainted with configuring and running tests on Edge Browser.

Insights on Protractor Utilities such as Allure reports, Maven and Generating HTML reports, Package.Json file, and its usage.

Proficiency in reading data and locators through JSON files, Parameterization using Jasmine Data Providers, and reading Excel files.
Upcoming Batches
09-12-2023
Weekend
Saturday (Saturday - Sunday)
11-12-2023
Weekdays
Monday (Monday - Friday)
14-12-2023
Weekdays
Thursday (Monday - Friday)
16-12-2023
Weekend
Saturday (Saturday - Sunday)

Classroom Training
Get trained by Industry Experts via Classroom Training at any of the FITA Academy branches near you
Why Wait? Jump Start your Career by taking the Protractor Training in Bangalore!
Instructor-Led Live Online Training
Take-up Instructor-led Live Online Training. Get the Recorded Videos of each session.
Travelling is a Constraint? Jump Start your Career by taking the Protractor Online Course!
Trainer Profile
FITA Academy's Protractor trainers are industry professionals having experience of more than 10+ years in their field.
The Protractor trainers have immense theoretical knowledge as well as practical knowledge to make students efficient in handling the tool.
The tutors are from top software companies dedicated to providing quality training for the students.
The trainers have been a part of many successful international projects.
Trainers will provide career guidance and placement guidance for students to have an established career.
The Protractor trainers provide training according to industry standards and degrees.
Learn at FITA Academy & Get Your
Dream IT Job in 60 Days
like these Successful Students!

Features of Protractor Training in Bangalore at FITA Academy
Real-Time Experts as Trainers
At FITA Academy, You will Learn from the Experts from industry who are Passionate in sharing their Knowledge with Learners. Get Personally Mentored by the Experts.
LIVE Project
Get an Opportunity to work in Real-time Projects that will give you a Deep Experience. Showcase your Project Experience & Increase your chance of getting Hired!
Certification
Get Certified by FITA Academy. Also, get Equipped to Clear Global Certifications. 72% FITA Academy Students appear for Global Certifications and 100% of them Clear it.
Affordable Fees
At FITA Academy, Course Fee is not only Affordable, but you have the option to pay it in Installments. Quality Training at an Affordable Price is our Motto.
Flexibility
At FITA Academy, you get Ultimate Flexibility. Classroom or Online Training? Early morning or Late evenings? Weekdays or Weekends? Regular Pace or Fast Track? - Pick whatever suits you the Best.
Placement Support
Tie-up & MOU with more than 1500+ Small & Medium Companies to Support you with Opportunities to Kick-Start & Step-up your Career.
Why Learn Protractor Training in Bangalore at FITA Academy?
Live Capstone Projects
Real time Industry Experts as Trainers
Placement Support till you get your Dream Job offer!
Free Interview Clearing Workshops
Free Resume Preparation & Aptitude Workshops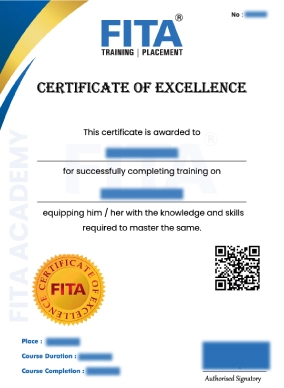 Protractor Certification Course in Bangalore
Learning an automation testing tool is paramount in effortlessly developing an application. Because without proper functioning of the application, a product doesn't have much value in the market. Also, it is necessary for software developers to learn automation testing as an extra skill because their work profile involves testing of the software products or the applications to assess whether the developed application works fine without any hassle and inconvenience for the users. To make students a learned and experienced automation tester to perform exceptional testing and develop defect-free software products, we offer extensive coverage of Protractor Course in Bangalore teaching all the imperative topics like End to End testing on AngularJS websites, Handling elements on non-angular websites, different locator techniques, writing protractor tests, Jasmine concepts, able to create test cases and test suites, Parallel and multiple browser execution, Framework designing using Page Object Model design pattern and creating common utilities, etc. Join our Protractor Training in Bangalore and enrich your knowledge about automation testing and its potential in the current trend.
Have Queries? Talk to our Career Counselor for more Guidance on picking the
right Career for you!
Placement Session & Job Opportunities after completing Protractor Training in Bangalore

Automation testing is one of the in-demand testing branches in the Software Testing field as it is an important phase in software application development. For the testing process, there are different types of testing methods available. From Functional testing, Non – functional testing, Manual testing to Automated testing and System testing, there are different testing methods for each kind of testing needs. Here we are going to explore Automation testing as Protractor is one of the Automation testing tools that owns many features, advantages, and applications up its sleeve. Automation testing is nothing but automating the test scripts that are written to test the software applications before it is released into the market. The main advantage of Automation testing is that the testing can be performed many times and also at any time of the day. This benefit assists the developers in being more productive to the organization as they can concentrate on the more imperative tasks in developing quality applications. The automation testing field is set to grow at 14.2% CAGR from the year 2021 to 2026. This growth is due to the seamless customer experience it provides as a result of its testing.
To earn a place in the automation testing field, candidates should have the following skills to shape them as proficient automation testers.
Analytical thinking skills
Programming knowledge
Functional testing skills
Creating exceptional test scripts
Knowledge of automated testing tools
Business Knowledge and awareness of Business requirements
Should be proficient in agile methodology, DevOps, and Continuous delivery
Good Communication skills
The thirst to learn new technologies and trends
We at FITA Academy comprehensively take the Protractor Training in Bangalore to make students acquire the above-mentioned skills to make them industry-ready and qualified.
Some of the responsibilities of automation testers include
Designing and writing test automation scripts
Using automation scripts
Investing testing problems
Teaming up with QA analysts and software developers to find solutions
Employers hiring for automation testers are,
Software Application development companies
Financial services
Banks
Technology Consultancies
Telecommunication companies
Public Sector Organizations
The salary of an entry-level automation tester in India is Rs. 2,88,056 per annum. The salary of a mid-level professional is Rs. 7,26,490 per annum. The salary of experienced automation testing professionals is Rs. 1,277,426 per annum. Joining FITA Academy's Protractor Course in Bangalore will certainly help you in achieving your dream career of being an expert automation testing professional.
Success Story of Protractor Training in Bangalore
It was a dream come true for me to have got selected as the Automation Testing Engineer in an MNC company. Thanks to FITA Academy and the trainers who made this possible and made the training a memorable one. Also thanks to the placement team who have been a part of my learning journey and their placement support to fulfill students' dream careers.
I have enrolled for Protractor Training in Bangalore at FITA Academy. The syllabus was up to date with all the latest developments and advancements in the field. Learning the course under the professional trainers was a different learning experience. They taught the topics in a neat and understandable way. I have also attended a couple of interviews and gained confidence in putting my best self. Thanks to FITA Academy.
Learning the Protractor Course in Bangalore at FITA Academy has been a life-changing experience for me. After the completion of my training, I attended interviews through the placement support of FITA Academy where I gained a handful of experience. After a couple of interviews, I got selected as a testing junior in an MNC company. Thanks to FITA Academy for being a strong support in achieving my career dream.
I wanted to learn Automation testing to upgrade my testing skills so that I can work effectively. So I chose to learn the Protractor course as the technology has much scope in the IT field. After completing my Protractor Course in Bangalore at FITA Academy I gained confidence that I can perform and contribute more productively and in my workplace. This was indeed a worthwhile training through which we can learn more and gain knowledge.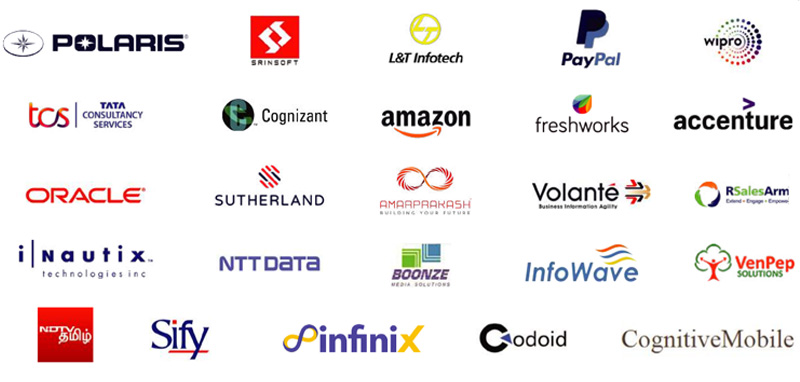 Frequently Asked Question (FAQ) about Protractor Training in Bangalore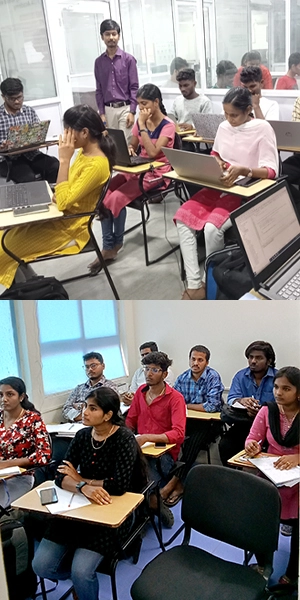 What is Protractor Testing Framework?
The Protractor is an Open-source automation testing framework written using Node.Js. The framework's main application is to perform the End to End testing (E2E testing) of AngularJS applications in the browser(which means testing the applications from users' perspective). End to End testing is nothing but the software testing of an application's workflow from beginning to end. The Protractor training can also be used to test the non-AngularJS applications as well. Besides, the framework also supports other testing frameworks like Selenium WebDriver, Jasmine, Mocha, and BDD-based frameworks like Cucumber, etc.
Features of Protractor Testing tool
The Protractor testing tool has simple syntax for writing test cases.
The framework allows running multiple browsers at once using Selenium Grid.
It supports Behaviour-Driven Development frameworks like Selenium, Jasmine, Web Driver, and Cucumber.
Supports other powerful technologies like Jerkins, Browserstack/ Grunt, etc.
It helps to avoid synchronization issues in AngularJS websites.
It provides multi-browser support like Firefox, Chrome, Safari, Internet Explorer.
Facilitates in running the same scripts in mobile browsers without the need to change the code.
Advantages of using Protractor Testing
Easy to install and set up.
Protractor testing supports Data-driven testing and development.
Since Protractor is compatible with Selenium Framework, it includes all the advantages of Selenium Web Driver.
Protractor Framework supports Auto Synchronization and Parallel testing in multiple browsers.
The Framework provides excellent speed.
Protractor Testing tool – An End to End Testing Framework
Here we are going to learn the importance of End to End testing in software applications. Being an End to End testing framework, the Protractor testing tool offers many benefits to software organizations to scale their products and their performance. So let's find out why we need End to End testing in real-world scenarios.
What is End to End testing and why do we need End to End Testing?
In today's world, we majorly depend upon software applications (in simple terms, Apps) for our everyday activities. There is an app developed for every purpose right from business applications, messaging applications, gaming applications to entertainment applications. To ensure these apps work well comprehensively from front-end to back-end, software testing of these applications is essential. There are many types of software testing such as Functional testing, Non – functional testing, Manual testing, Automation testing, Agile Testing, End to End testing, etc.
As we saw before, End to End testing is nothing but the process of testing the software applications broad and large. That is testing from all angles and perspectives. In technical terms, it is the testing of all the software layers including front-end, back-end, interfaces, and final endpoints.
What do testing engineers do when they perform End to End testing?
They check the entire workflow of the applications.
They perform performance testing of the applications from all perspectives.
They increase the test coverage by including different subsystems of the applications.
They detect issues and shortcomings with the working of the applications to increase the productivity of the same.
The Need of End to End Testing of Software Applications
To Ensure the Quality of the Back-end

The Back-end is the backbone of any software application. It is the database storage as well as a strong server support provider. The database storage fetches data and information to the users quickly and promptly. The server support is critical for the application to work seamlessly. On the whole, the back-end is the one that takes the liability for the proper functioning of the applications.

So it is imperative to ensure the back-end works smoothly. Here, the automation testers implement the End-to-end testing on the back-end layer and check if the application is good and quality enough to deliver the results as per users' requirements.

Checking Errors in Heterogeneous Environment

The Heterogeneous environment is nothing but the software platform utilized to develop a software application using components like computer systems, operating systems, and databases from different vendors. Since the software application is developed using components from different vendors, it is essential to check the quality of the software for any errors caused during the development.

With End to End testing, testing these heterogeneous software applications is effortless. The testing helps to know the errors and pinpoints in the applications before the product enters the market.

Validates App Behaviour over Multi-level Architecture and Systems

End to End testing perfectly fits for testing the Multi-level architecture apps that are built on complex systems. This End to End testing helps in testing applications' overall functioning in connected systems to find the process and behaviour.

End to End testing assures Accuracy

Since End to End testing performs 360-degree testing of the application, it makes sure the application is error-free on all the angles including front-end, back-end, UI, endpoints, etc.

It performs repeatable tests at all levels and processes

End to End testing is capable of performing repeatable tests at different processes of application development happening at different processes of transactions.

Besides the above reasons, the End to End testing also helps in checking the complete application and also the subsystems workflow thus increasing the test coverage and certainty in overall software application performance.

These are the reasons why the usage of the Automated testing method is more advantageous than Manual testing in assuring the proper workflow of the application. Moreover, when we make a change in an application, it reflects in its performance, therefore End to End tests need to be repeated. This can't be done using Manual testing where consistency and concentration might lack and also requires a lot of time and cost. But with Automated testing, End to End testing can be repeated many times through which we can achieve accuracy, consistency, and reliability in the software applications.

Thus the Protractor Testing tool being an End to End testing framework offers extensive benefits and advantages to organizations to deliver quality, sophisticated and unerring software applications to the consumers.

Joining FITA Academy's Protractor Course in Bangalore will help students in earning their dream career as automation testing professionals and also in contributing their expertise in developing well-built, consumer-friendly, and easy-to-use software products.