Course Highlights and Why Automation Anywhere Courses in Bangalore at FITA Academy
Learning the definition of Automation Anywhere, its features, benefits, architecture, components, bot creator, bot runners and automation anywhere editors.
Learning control room features, control room management, repository management, creating a schedule, deleting a schedule, scheduling the task in the control room.
Understanding Variable Operation, String Operation, Looping, File Transfer Protocols, Window Actions, Managing Window Controls, Object Cloning.
Comprehending Web Automation that includes sub-topics such as Web Recorder, launching a website, sending a mail, internet connection, SOAP web service, REST web service.
Apprehending Excel Automation to read from CSV/Text, Log to CSV/Text, Loop Commands, Data Extraction.
Insights on Database Operation and learn about Database Connectivity, Connect, Disconnect, SQL Query, Active Directory.
Exploring Error Handling, Image Recognition, and Screen Capturing.
Hands-on practices on Third-party integration such as App Integration, OCR, Email Automation, Terminal Emulator, PDF Integration, Citrix Automation.
Upcoming Batches
| | | | |
| --- | --- | --- | --- |
| 23-09-2023 | Weekend | Saturday (Saturday - Sunday) | |
| 25-09-2023 | Weekdays | Monday (Monday - Friday) | |
| 28-09-2023 | Weekdays | Thursday (Monday - Friday) | |
| 30-09-2023 | Weekend | Saturday (Saturday - Sunday) | |

Classroom Training
Get trained by Industry Experts via Classroom Training at any of the FITA Academy branches near you
Why Wait? Jump Start your Career by taking the Automation Anywhere Training in Bangalore
Instructor-Led Live Online Training
Take-up Instructor-led Live Online Training. Get the Recorded Videos of each session.
Travelling is a Constraint? Jump Start your Career by taking the Automation Anywhere Online Course!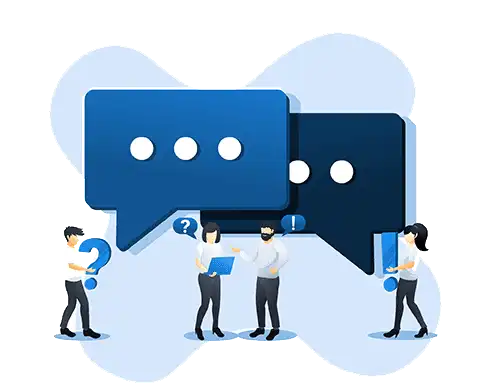 Have Queries? Talk to our Career Counselor
for more Guidance on picking the right Career for you! .
Trainer Profile
FITA Academy's Automation Anywhere trainers are industry professionals having a maximum experience of 10+ years in the field.
They aim to provide a job-oriented training program for students to help them achieve their career goals.
They also aim at delivering the best quality training to students to help them broadly understand the imperative topics and concepts.
Through the career-based training program, the training experts teach the industry practices and methods for students to gain industry-based academic and technical knowledge.
The trainers also provide career guidance support to show them the right career path.
Features
Real-Time Experts as Trainers
At FITA Academy, You will Learn from the Experts from industry who are Passionate in sharing their Knowledge with Learners. Get Personally Mentored by the Experts.
LIVE Project
Get an Opportunity to work in Real-time Projects that will give you a Deep Experience. Showcase your Project Experience & Increase your chance of getting Hired!
Certification
Get Certified by FITA Academy. Also, get Equipped to Clear Global Certifications. 72% FITA Academy Students appear for Global Certifications and 100% of them Clear it.
Affordable Fees
At FITA Academy, Course Fee is not only Affordable, but you have the option to pay it in Installments. Quality Training at an Affordable Price is our Motto.
Flexibility
At FITA Academy, you get Ultimate Flexibility. Classroom or Online Training? Early morning or Late evenings? Weekdays or Weekends? Regular Pace or Fast Track? - Pick whatever suits you the Best.
Placement Support
Tie-up & MOU with more than 1500+ Small & Medium Companies to Support you with Opportunities to Kick-Start & Step-up your Career.
Automation Anywhere Certification Training in Bangalore
About Automation Anywhere Certification Training in Bangalore at FITA Academy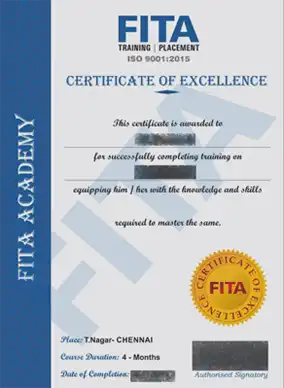 Automation Anywhere Certification Training in Bangalore
Completing a Certification in any specialization or technology is essential in today's world for students to gain technical competency, learn the industry practices, and essentially to stand out from the crowd to gain prominency and get validated for your skills. Keeping that in mind, FITA Academy has crafted the Automation Anywhere syllabus purely industry-based. The syllabus will expose students to industry practices, industry methods, automation fundamentals, automation core concepts, and the latest developments in the Automation field. To highlight some of our course objectives, our training experts will extensively help students in understanding the important concepts such as Automation Intelligence of Business and IT Tasks, SMART Automation Technology, Rapidly Automating Complex and Complicated tasks, Creating Automation tasks like Keyboard strokes and mouse clicks, Distributing tasks to multiple computers, Performing Scriptless Automation and Auto Log-ins. FITA Academy undoubtedly provides outstanding training for students by conducting the best Automation Anywhere Training in Bangalore for students. So that they can gain proficiency in working with Automation Anywhere Technology as well as gain working knowledge to have a competitive edge over other candidates.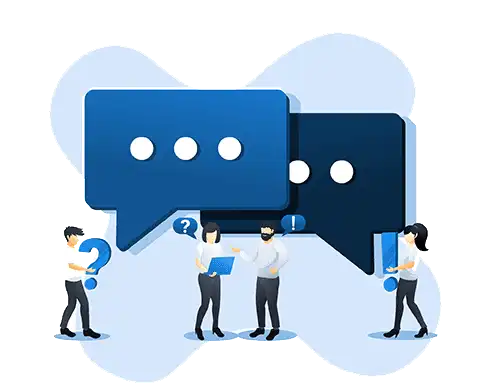 Have Queries? Talk to our Career Counselor
for more Guidance on picking the right Career for you!
Job Opportunities After Completing Automation Anywhere Courses in Bangalore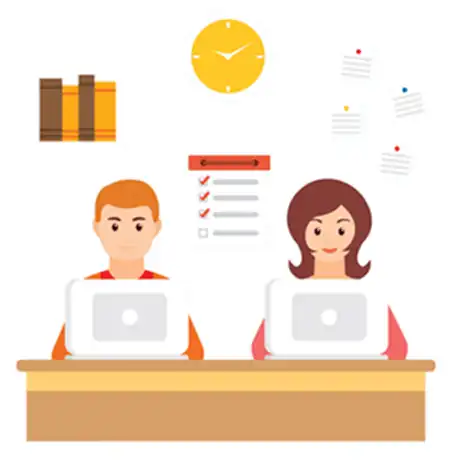 Automation is necessary for this current digital age because we cannot keep concentrating on petite tasks that hold little to no importance in Businesses. When some tasks such as entering data, scheduling appointments, updating the to-do lists, sorting and responding to emails, posting to social media, filling out online forms, backing up data, preparing for recruiting and hiring process, don't lead to any productivity for businesses. But that doesn't mean these processes should be ignored but these repetitive and long-tiring processes can be automated or self-regulated for the better growth of businesses. So the automation of business processes is nothing but giving control to computers and robots to do or perform repetitive tasks through a programmed mechanism. In technical terms, it is the assigned task of a computer or a robot to automate repetitive processes to save time and money for businesses. Automation technology is not only restricted to the software industry's use but even can be utilized by any other industry in the market such as Automobiles, Machinery, Manufacturing, Instrumentation, Aviation, Marine, Transportation, etc.
Automation Anywhere is one of the RPA (Robotic Process Automation) or Automation tools that provides significant and user-friendly RPA capabilities to computers and robots to automate complex business tasks. It has been termed as the "Revolutionary Technology" of Automation that has changed the way enterprises operate. The tool is a combination of RPA elements and intellectual elements like Natural Language Understanding and Processing Unstructured Data.
Let's move on to the job profiles that can be earned after completing the Automation Anywhere Certification.
Automation Product Engineer
Automation Project Engineer
Industrial Automation Engineer
Automation Controls Engineer
Automation Applications Engineer
Field System Engineer
Automation Technician
The salaries of these Automation Engineers vary depending upon various factors. It may include their job profiles, roles, and responsibilities, company, company's geographical location, etc. The Entry-level Automation Engineer earns around Rs. 4,82,250 per annum. Mid-level professionals earn around Rs. 7,84,260 per annum and Experienced professionals earn around Rs. 1,312,097 per annum. Join FITA Academy's Automation Anywhere Course in Bangalore to explore the Automation field and to learn the uses and benefits of the technology in various industries.
Student Testimonials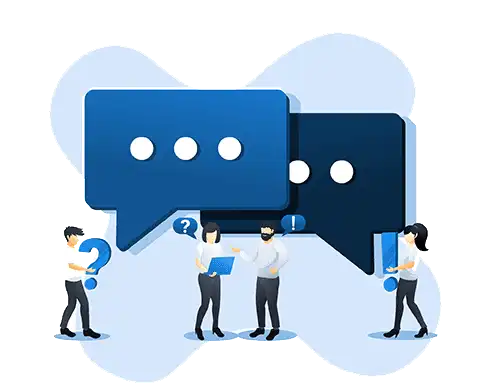 Have Queries? Talk to our Career Counselor
for more Guidance on picking the right Career for you!
Additional Information
What is the Automation Anywhere tool?
Automation Anywhere is one of the RPA tools, which is extensively used for Automating Business Processes and Tasks. Automation is done for the processes that are repetitive, rule-based, and also that are manually done. The primary goal of launching the Automation Anywhere tool is to deliver high-performance, secure and reliable services to its users. The Automation Anywhere tool is designed by the company called Automation Anywhere Inc and hence the name Automation Anywhere for the tool.
Automation and its History
The word "Automation" and its use first came into existence precisely after the 1920s. But its popularity grew only in the early days of the 1990s. The Automation process was primarily invented to perform repetitive tasks so that business people can concentrate on allocating time for the tasks which leads to more productivity. The processes were performed by computers and robots so the processes that happen through these robots and computers are termed as Robotic Process Automation.
FITA Academy holds the record of providing the best training to students and has put much effort to be the best Automation Training Institute in Bangalore to relentlessly help students in realizing their career dreams.
Automation is broadly divided into four categories which are,
Macro Readers
Application-level Macro Readers
Business Process Automation (BPA)
Robotic Process Automation (RPA)
Why should we choose Automation Anywhere to automate the business processes?
There are many reasons why should we chose the Automation Anywhere tool to perform the automation of business processes and tasks. Also, let us see the reasons why the tool stands tall among the other Automation tools in terms of providing accurate and precise results and much more.
Codeless Automation
When using the Automation tool, it is not necessary for an Automation Engineer to possess any programming or coding skills. They can just use the recorders to record the Manual actions and automate them using the Task editor.
Almost No Errors
The Automation Anywhere tool is capable of providing accurate and precise automation results. It eliminates any kind of manual errors and thus provides only error-less results.
Faster Implementation
Automation Anywhere is the best tool in providing accurate automation solutions for enterprises. Thus resulting in faster implementation of the products in the market. Another attractive reason to use the tool is it can be set up and make it function within a week.
Faster Performance
The Automation Anywhere tool is the best in providing faster results for businesses thus saving a lot of time and helping business people to concentrate on the most imperative tasks.
Cutting-Edge Engineering
The tool provides futuristic solutions for enterprises to have a clear-cut vision of their business and also provides space to innovate with automation techniques so they can stay ahead and build their business.
Security and Compliance
The tool provides security features to protect their services so that the results stay intact within the organization and also compliant with the particular business policies.
Leader in the Automation
The Automation Anywhere tool has helped many enterprises to deploy faster RPA solutions to enhance their business growth. The company has many experienced Automation Anywhere professionals to provide effective automation solutions to businesses to have a boosting ROI.
High-end Automation
The Automation Anywhere tool provides a high-end automation process for industries. It can scale Desktop processes to Data Centre processes in a short span of time.
Features of Automation Anywhere
Performing Intelligent Automation for Business and IT tasks.
Possess SMART Automation Technology.
Fastly automates complex and complicated tasks.
Can develop automation tasks like keyboard strokes and mouse clicks.
Can distribute tasks to multiple computers.
It supports code-less automation
It supports the scheduling of tasks even when the computer is locked.
Join FITA Academy's Automation Anywhere Course in Bangalore to learn the high-end automation practices followed in the leading industries to gain substantial knowledge that will boost your market value in the field.