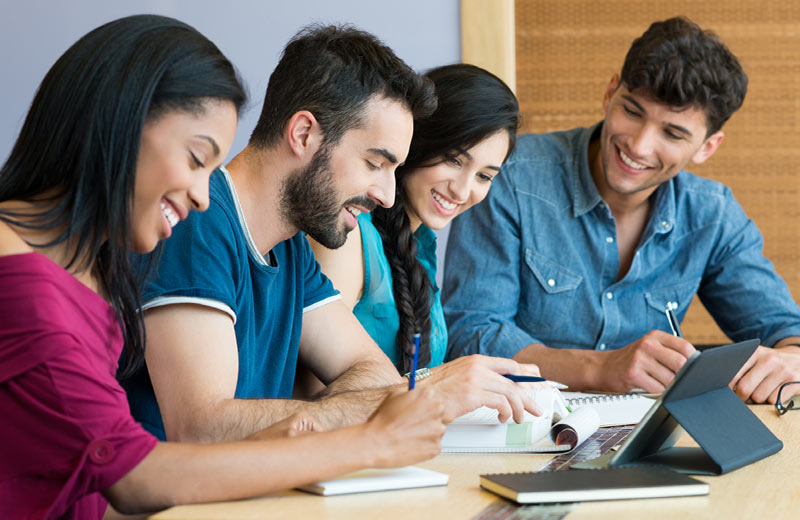 Classroom Training
Get trained by Industry Experts via Classroom Training at any of the FITA Academy branches near you
Why Wait? Jump Start your Career by taking the Classroom Training!
Instructor-Led Live Online Training
Take-up Instructor-led Live Online Training. Get the Recorded Videos of each session.
Travelling is a Constraint? Jump Start your Career by taking the Online Courses!
Features
Real-Time Experts as Trainers
At FITA Academy, You will Learn from the Experts from industry who are Passionate in sharing their Knowledge with Learners. Get Personally Mentored by the Experts.
LIVE Project
Get an Opportunity to work in Real-time Projects that will give you a Deep Experience. Showcase your Project Experience & Increase your chance of getting Hired!
Certification
Get Certified by FITA Academy. Also, get Equipped to Clear Global Certifications. 72% FITA Academy Students appear for Global Certifications and 100% of them Clear it.
Affordable Fees
At FITA Academy, Course Fee is not only Affordable, but you have the option to pay it in Installments. Quality Training at an Affordable Price is our Motto.
Flexibility
At FITA Academy, you get Ultimate Flexibility. Classroom or Online Training? Early morning or Late evenings? Weekdays or Weekends? Regular Pace or Fast Track? - Pick whatever suits you the Best.
Placement Support
Tie-up & MOU with more than 1500+ Small & Medium Companies to Support you with Opportunities to Kick-Start & Step-up your Career.
Student Testimonials
FITA Academy is a great platform to learn Java programming language. Trainers are friendly and they keep the classes very interactive, also teach all the concepts with real-time examples. My trainer was supportive and provided me the precise training to understand the important concepts.
I attended the PHP Training in Bangalore at FITA Academy. The classes were engaging and interesting. I attended all of the classes without missing anyone. I was able to understand all the concepts more clearly. I suggest FITA Academy to all of the freshers who want to learn the programming language from the basics.
FITA Academy- The Best Programming Languages Institutes In Bangalore
FITA Academy, one of the leading programming languages institutes in Bangalore, offers a wide range of programming language courses that cater to varying levels of expertise. The courses offered include beginner-level courses for novices, intermediate-level courses for professionals, and advanced-level courses for people looking to gain knowledge about particular programming languages.
The FITA Academy has experienced trainers who are highly qualified, and they are constantly upgrading their teaching methods to ensure that students get the best possible learning experience. The institute has a wide range of equipment and facilities, including dedicated labs and classrooms, which help students to develop their skills in a hands-on environment.
The FITA Academy programming language course can be a great way to improve your skills in coding and software development.
Discover What our Programming Languages Institutes In Bangalore
You Must Know
FITA Academy is a premier training institute for programming languages in Bangalore. We offer courses for all major programming languages, including C, C++, Java, Python, Ruby and many more.
We provide hands-on training in a simulated environment, which helps students learn faster and better.
We have a team of experienced and qualified trainers who will help you learn programming languages easily and effectively.
Our training methodology is interactive and engaging, and it will help you learn programming languages quickly and effectively.
We provide 100% placement assistance to our students, and we have a proven track record of placing them in top companies.
We offer flexible course schedules and affordable course fees.
FITA Academy has been a pioneer in the field of programming languages institutes in Bangalore. Ours is one of the best institutes for learning programming languages in Bangalore. At FITA, our passion lies in imparting expert level training to students and this is reflected in our student's achievements.
Get Ahead by Choosing Our Best Programming Courses in Chennai
Technology has taken the globe and it is no surprise that programming has become one of the most sought-after skills. If you're looking for the perfect job in programming take a look at FITA Academy. We offer the best Programming Languages Classes in Bangalore that will help you get ahead in your career.
Our Programming Languages Classes in Bangalore will help you:
Learn new programming languages quickly and easily
Gain the skills you need to be a successful programmer
Get ahead in your career
What We Offer
In FITA Academy we provide an array of programming classes that can help you master all you have to learn about programming. Our courses are designed to meet the needs of both beginners and experienced programmers. We offer courses in C, C++, .NET, HTML, Java, Python, Ruby etc.
Our Programming Languages Classes in Bangalore will help you master the fundamentals of programming and deeper concepts. You will learn how to write code, debug programs, and create effective algorithms. You will also learn how to use various programming tools and libraries.
The programming languages are the building blocks of any complex software application. There are many programming languages in the market, and each programming language serves a different purpose. Some of the top programming languages that are commonly used today include:
Python – Python is an open-source, high-level programming language that is used in a variety of domains, including networking, web development, scientific programming, game creation, etc. It is easy to use and can run on all major operating systems. It is also an object-oriented language and uses details keyword indentation to define the scope of any element or function within the program.
Java – Java is another form of general-purpose programming language that is used in a wide range of domains. There are several features that make Java stand out from other programming languages like C++ and C. Some of its features include: dynamic memory allocation and automatic garbage collection.
PHP – PHP is a server-side scripting language that is used in the development of web applications. It is widely used because it can be embedded into HTML code, which makes it easy to use and understand for beginners. Additionally, PHP offers a wide array of functions and libraries which can be utilized to create sophisticated web applications.
SQL – SQL is a standard database query language that is used to manipulate and retrieve data from databases. It is often utilized alongside other programming languages such as Java, PHP, etc. to develop robust and scalable web applications.
C++ – C++ is an object-oriented programming language that was developed as an extension of the programming language C. C++ is among the most used languages worldwide and is extensively employed in the creation of large-scale software systems, such as operating systems, compilers and so on.
These are some of the most popular programming languages that are used today. Each has its own set advantages and features that allow it to be used for various purposes. Python, for example, is an open source language that is easy to use and can be employed in a number of different domains. Java, on the other hand, is another versatile programming language with a number of features that make it suitable for large-scale projects. PHP is an server-side scripting programming language widely used in web development and SQL is a common database query language that is useful to manipulate and retrieve information from databases.Finally, C++ is an object-oriented programming language often used in the development of large systems.
Benefits of Learning Programming at FITA Academy Bangalore
There are many reasons to learn programming, and each person may have their own motivations. However, there are some general benefits that apply to everyone who learns to program.
One of the main benefits of learning programming is that it can help you develop logical thinking skills. Programming requires you to think in a specific, step-by-step manner in order to produce the desired results.
Learning programming can also give you a better understanding of how computers work. Most people use computers on a daily basis, but few know how they actually function. By learning to program, you will gain insights into how computers operate and how they are able to execute the tasks we ask of them.
In addition, learning programming can make you more marketable in the job market. Many employers are looking for employees with coding skills, even if the position is not directly related to programming. Having coding skills can give you an advantage over other candidates who don't have any experience with programming whatsoever
From the list above it is clear the importance of programming as a technique that can enable you to be more efficient in your everyday life. Our Programming Training Institutes in Bangalore offers to learn the skill of programming with great ease. Each and every student who enrolls into our institute will be able to get benefited by a whole lot of benefits. Programming is a skill that will always be in demand, and you can use this to your advantage by learning how to code.