Course Highlights and Why German Classes in Marathahalli at FITA Academy?
Discourse is designed to assist the learners in gaining basic proficiency in communication in the German language.
The course provides an integrated approach to teaching language skills with a focus on providing vocabulary acquisition.
The course will put emphasis on oral and written communication of the German language.
The students will acquire basic knowledge in German-speaking countries.
Students will gain enhanced listening and reading comprehension, speaking writing and cultural literacy of the German language.
Students will exhibit a better understanding of diverse and intercultural differences of the German language.
Students will demonstrate expertise in the various aspects of the German language like listening, reading, speaking and writing.
Learners will show their capability of developing extended analysis as well as arguments in the German language.
Trainees will develop reading skills through understanding of various journals and time periods of the German language.
Upcoming Batches
| | | | |
| --- | --- | --- | --- |
| 10-06-2023 | Weekend | Saturday (Saturday - Sunday) | |
| 12-06-2023 | Weekdays | Monday (Monday - Friday) | |
| 15-06-2023 | Weekdays | Thursday (Monday - Friday) | |
| 17-06-2023 | Weekend | Saturday (Saturday - Sunday) | |

Classroom Training
Get trained by Industry Experts via Classroom Training at any of the FITA Academy branches near you
Why Wait? Jump Start your Career by taking the German Coaching in Marathahalli!
Instructor-Led Live Online Training
Take-up Instructor-led Live Online Training. Get the Recorded Videos of each session.
Travelling is a Constraint? Jump Start your Career by taking the German Online Course!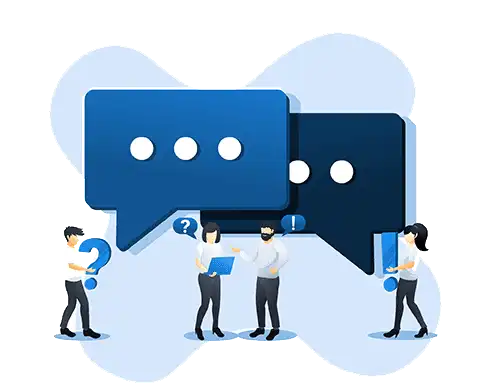 Have Queries? Talk to our Career Counselor
for more Guidance on picking the right Career for you!
Trainer Profile
Our accomplished and very much determined educators will give an interesting learning process to the trainees.
Our German language educators hold global level knowledge and strong experience of 10 years in teaching the German language.
The specialists of the German language have high groups in global German language certification of TestDaf and telc.
Our tutors utilize an extraordinary and engaging way of showing strategies which makes learning a foreign language simple and intriguing.
Our staff of the German language have prepared corporate experts and students of various colleges.
Features
Real-Time Experts as Trainers
At FITA Academy, You will Learn from the Experts from industry who are Passionate in sharing their Knowledge with Learners. Get Personally Mentored by the Experts.
LIVE Project
Get an Opportunity to work in Real-time Projects that will give you a Deep Experience. Showcase your Project Experience & Increase your chance of getting Hired!
Certification
Get Certified by FITA Academy. Also, get Equipped to Clear Global Certifications. 72% FITA Academy Students appear for Global Certifications and 100% of them Clear it.
Affordable Fees
At FITA Academy, Course Fee is not only Affordable, but you have the option to pay it in Installments. Quality Training at an Affordable Price is our Motto.
Flexibility
At FITA Academy, you get Ultimate Flexibility. Classroom or Online Training? Early morning or Late evenings? Weekdays or Weekends? Regular Pace or Fast Track? - Pick whatever suits you the Best.
Placement Support
Tie-up & MOU with more than 1500+ Small & Medium Companies to Support you with Opportunities to Kick-Start & Step-up your Career.
German Certification Coaching in Marathahalli
About German Certification Coaching in Marathahalli at FITA Academy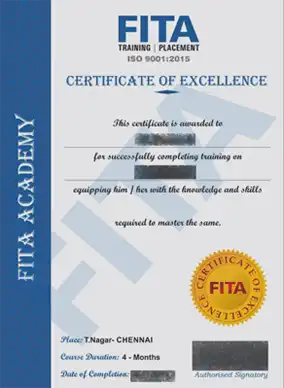 German Certification Coaching in Marathahalli
Having a good command and proficiency in the German language has turned into a significant component for scholarly achievement or expert achievement. To give one's capability in the German language, for scholastic or expert needs proof of German language certification is essential. The German Classes in Marathahalli at FITA Academy have carefully designed the instructive program where learners will be outfitted with reading, writing, listening, and speaking abilities important to acquire expertise in the German language. On effectively finishing the certification, the students will be provided certification for their mastered abilities and information in the language. The certification given will stand apart as proof of the tremendous set of skills, that is to say, reading, writing, listening and speaking skills obtained during the study of this course. Besides, having a certification in German Coaching in Marathahalli will set you up to sit for various German language tests like DSH, TestDaf, GDS, and TELC. Going through this course will definitely further develop the language abilities and will help in getting job opportunities for the learners. Having a certification in the German language will increase job positions as well as will boost the salary package. An engineer with German language certificate and two years of work experience will get a salary package of Rs.7,70,000 per annum to Rs. 8,70,000 for every annum when contrasted with an engineer without a certificate in the German language. The salary package fluctuates according to the job profile and responsibilities. With the accomplishment of broad experience and capability in four essentials of language, ie, reading, writing, speaking and listening; the compensation can expand up to Rs. 8,00,000 for each annum. The German Classes in Marathahalli at FITA Academy has been determinedly and thoroughly developed to provide training sessions with the essential goal of equipping the learners with language aptitude.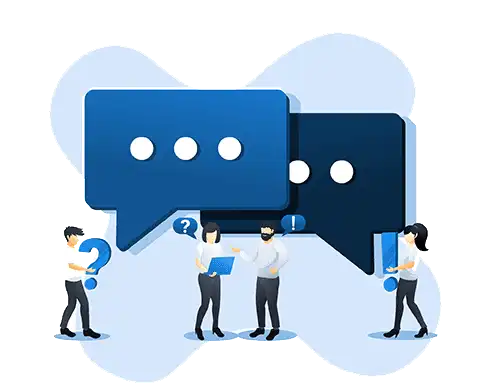 Have Queries? Talk to our Career Counselor
for more Guidance on picking the right Career for you!
Job Opportunities After Completing German Classes in Marathahalli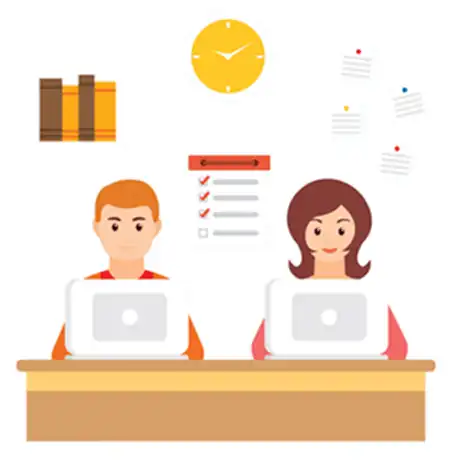 For an individual holding a certificate in the German language, there are various job positions as it is considered as one of the most incredibly popular languages for occupations in asian nations like India. Learning German at a high level will open students to an immense scope of career opportunities in various ventures like engineering, automobile education, clinical, IT, power, and medicine. Acquiring expertise in each part of the German language-reading, writing, listening, and speaking the learners can endeavor to turn into a German instructor/coach at a famous school, a German teacher at a college, or a corporate mentor in different companies. Besides, the learner can turn into a specialist by leading a private German language class for students who aspire to learn the German language. The second career path that our learners can strive to pursue is interpreter or mediator. There are different Indian government associations, offices, MNC's as well as NGO's looking for experienced and proficient interpreters to translate over the source language into the German language with the most extreme precision.
Aside from translating the discussions in MNC's, the mediator can likewise embrace the occupation of interpreting the scholarly works of changing the source language into German language or the other way round. Various worldwide Organizations and agencies like UNO or FAO recruit capable interpreters and give incredible salary packages. Germans are considered as world leaders in the field of design. Various renowned nations like Germany, Austria, Switzerland extend to regular employment opportunities alongside extraordinary salary packages to talented and knowledgeable candidates. Aside from the previously mentioned career options, the other prominent and prestigious job positions and fields our students can attempt to make progress toward are – the travel and tourism businesses, hospitality industry, air flight sector, research examiner, media industry, journalism, advertising, public relations and information technology.
Student Testimonials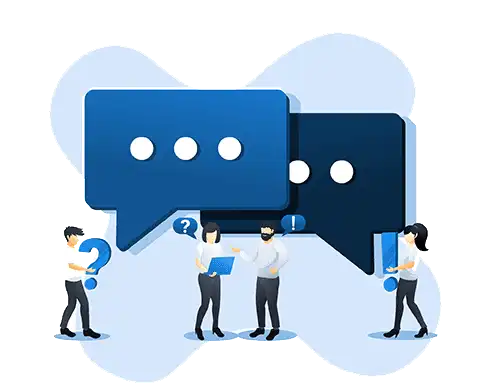 Have Queries? Talk to our Career Counselor
for more Guidance on picking the right Career for you!
Additional Information
The German Coaching in Marathahalli at FITA Academy is planned by the informed authorities holding skills and knowledge of the German language and long periods of instructing experience. The course is carefully arranged with particular modules having hypothetical information and its practical execution. The principal module is a beginner level (A1) which consolidates content like introducing yourself, naming and portraying objects, making orders, requesting data, and making an arrangement. The language section would involve the study of themes like sentence structure, personal and possessive pronouns, action words in various tenses, utilization of modular action words, and relational words. The second module of the course is a B1 level where students will find out about describing behavior, naming measurements, summing up data.
Under the grammar section, students will be given the information on relative conditions, direct/aberrant inquisitive sentences, phrases with relational words, past perfect, subjunctives "als", "went", "bevor", and "nachdem" alongside the study of "werden" in passive and future. The expert staff of FITA Academy will empower the learners to rehearse independent language use where they will actually want to understand the central matters including main points like work, school, and personal relationships. With persevering in participating in class exercises like discussions, group conversations and introductions, the learner will become capable of unequivocally characterizing the concepts, chatting on replying mail, agreeing or contradicting on a subject. The industrious and determined practice of the language will make the students familiar and capable in the German language.
Alongside that, the staff will try to acclimate the students with the strategy of intonation and accent improvement. The students will be able to plan questions, figure out how to start fundamental discussions at both individual and expert levels, offer assistance, request or command. The reading and writing section of the course will take the learners to the last module of German language learning. The trainees will be acquainted with small texts with the assistance of various visual guides helping them to comprehend the context of the piece of data given. The staff of FITA Academy will present the different reading comprehension texts like- small advertisements, emails, messages, passages, newspaper reports, notifications and short messages.